Last week, on 10 December, prominent Danish-American furniture designer Jens Risom sadly passed away at his home in New Canaan, Connecticut at the age of 100.
Alongside his groundbreaking furniture designs, including the Risom Lounge Chair (1943), notably featuring a back made from unwanted military parachute straps, Risom was one of the first designers to introduce modernist design to the US market after he moved there from Denmark in 1939 aged 23. By coincidence Mid-Century Home had recently decided to cover Risom's own Block Island house, this coverage has been hurried along in light of his recent passing.
One of Risom's  biggest motivations in building his Block Island family retreat was the claim made at the time by a series of prominent magazines that a summer home could not be built for less than $25,000. Risom eventually contacted Life magazine, one of the magazines making the claim, to reveal to them he had just this kind of home.
Despite the fact that by this time in his life Risom had already received acclaim for decades of work in the field of modern mid-century furniture design, Life were not impressed.
However, an important article did arise from Risom's challenge. It featured sophisticated photographs of Risom's customized A-frame on Block Island, off the coast of Rhode Island. With its use of a soaring cathedral ceiling, weathered wood, and a spacious openness tied to its countryside location Risom's structure set a new standard for what a prefab could look like.
Yet from Risom's point of view, nothing was spectacular about the design. The Copenhagen-born, Denmark-native spent many of his boyhood summers in a structure very similar to the Block Island family retreat.
Risom was influenced by the ideas of his father, Sven Risom, who was himself a successful architect of the Nordic Classicist school. The younger Risom directed this influence toward low-cost alternatives for people building their own homes.
It was his belief that the kind of freedom one finds in building their own home, to their liking, is something which comes with no true price. Risom is quoted as saying, "Architecture, to me, is the most beautiful of arts."

Risom's long career was driven by the designer's desire for ownership of a design from the thought to the final product. As a graduate of the Royal Danish Academy of Fine Arts, he worked for architect Ernst Kuhn. Upon completing his education, he decided to pursue a career in contemporary furniture design in America and had settled in Manhattan by the late 1930s, while looking for a way in to the field.
SEE MORE: Architect Cory Buckner, A Life For Mid-Century Architecture
After coming into contact with Dan Cooper, Risom was able to introduce furniture pieces to Cooper's showroom. However, working under Cooper and also helping Hans Knoll launch a furniture collection, did not fulfill Risom's desire to control the process of design. And so, the Danish designer felt compelled to return to New York and produce work under his own name, thus emerged Jens Risom Design.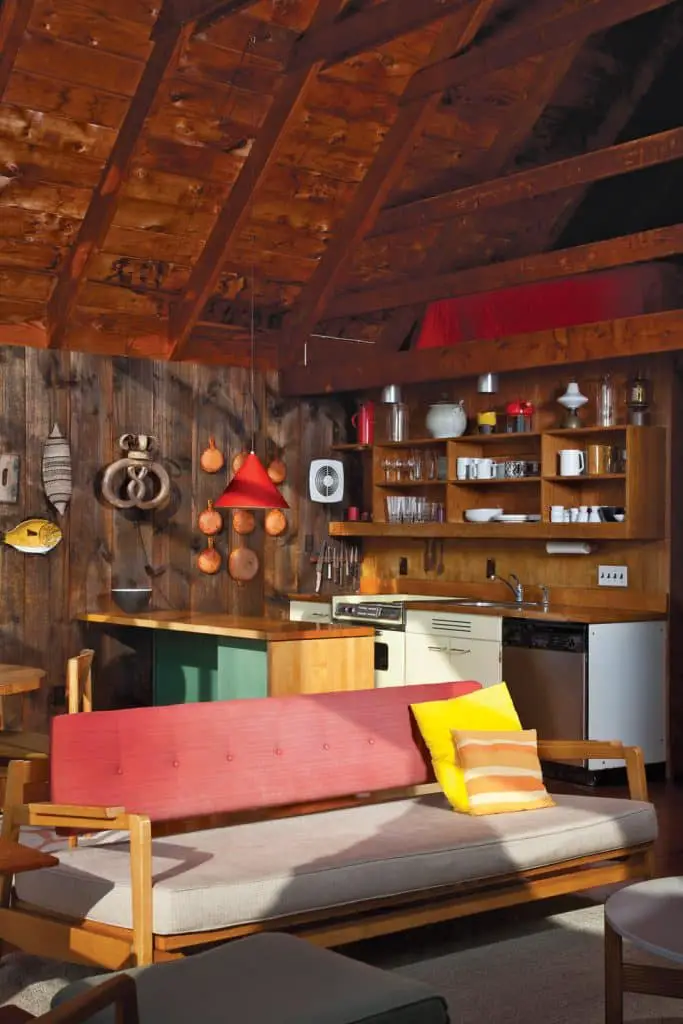 With the success of his firm, which employed hundreds of people, Risom and his wife Iben were able to decamp tolived in Connecticut and meanwhile but spendt their summers on Block Island where they rented a house. Within a few years, Risom found the ideal spot on the northern side of the island to build his own home.
The designer devoted much used a lot of his time toward researching options for purchasing a kit of parts, while at the same time being conscious of a solution that was not only economical but could also withstand the island's intense winds.
For a little more than $20,000, a Massachusetts company called Stanmar made a sturdy model that Risom could customize to his exact wishes – wishes that included cedar shingles, a wall made entirely of glass, a ceiling that is 20-foot-high, and plenty of footprint space. Risom watched each segment of the parts' journey from the mainland to Block Island.
Recently, due to decades of wear and tear, the glass sheets of the north side began to were shrink ing away from the structure's frame. A Block Island contractor was requested to oversee the process of renovating the home.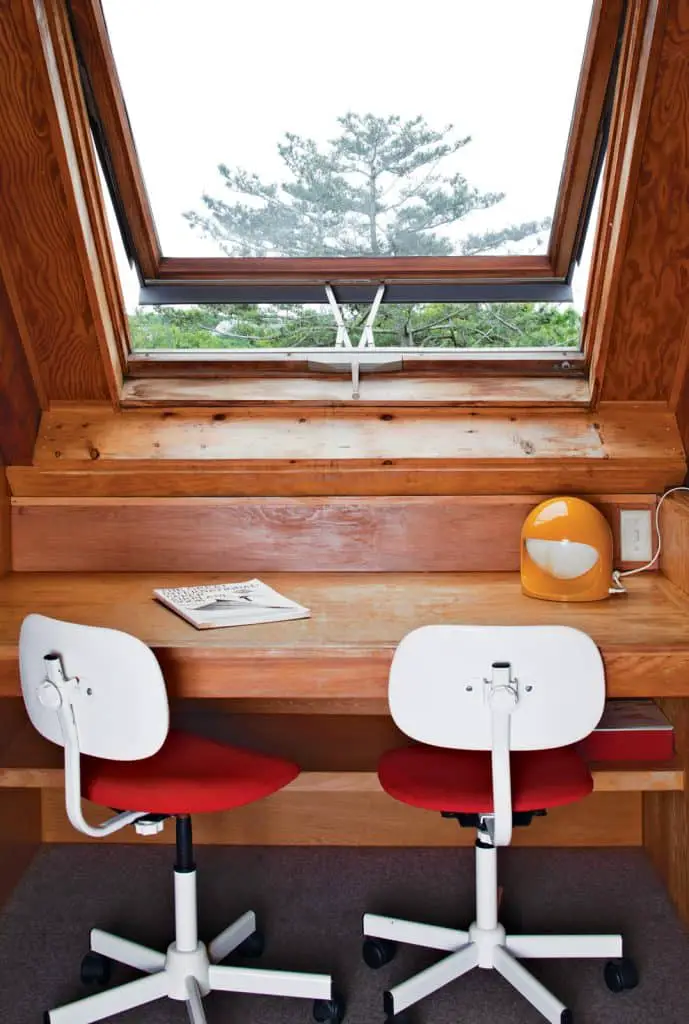 Risom was is quoted as admitting he worried the house might could look too new. However, he wasfound himself  happy with the results and happy with the fact that his family couldcan still enjoy the house by renovating it rather than watching itif fall apart. Now renovated, heThanks to this house, Risom  was pleased he could content in knowing he was able to give his grandchildren the same carefree summers he had with his grandparents.
Jens Risom passed away on December 10, 2016. Our condolences go to his family and a big thanks to him for the great contribution to the 20th century design and architecture.
Photos via Dwell
READ MORE