Upon first glance from the street, you might not realize what awaits further into the Bourgainville 2 residence. Completed in 2015, the 785 square meter can be found in São José do Rio Preto, Brasil. The building was completed by architect Solange Cálio as a home to entertain family and friends.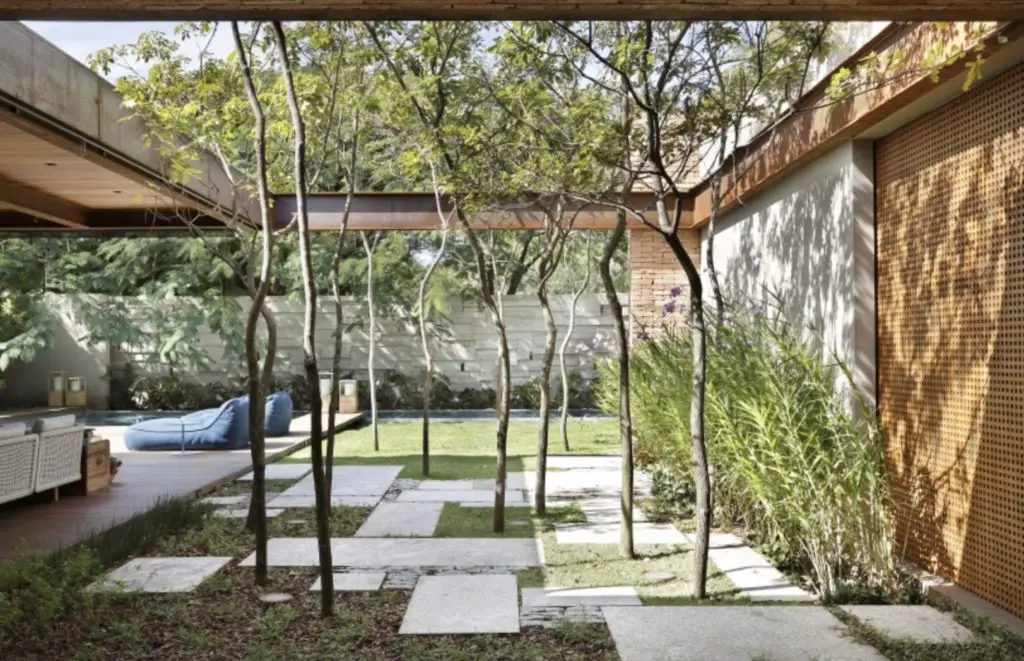 Integration of environments was key to the homes construction. Various paths around the house lead the way through internal as well as external parts. creating gaps and allowing gracious amounts of natural light to flow inside. Bountiful greenery plays a role in the fusion of environments; paths are surrounded by lush plantation and upon following the path from the right side of the facade, a tropical inner courtyard opens up, patio and pool included. 
READ ALSO: 5 Books To Help You Live Your Best Scandinavian Life

Looking from the end of the pool toward the open living room that lies straight ahead, one might as well be getting an eyeful of paradise; the greenery is lush with palm trees and other tropical plants, pacific blues dominate in the pool and the huge lounge chairs by the pools side on the patio, and the open plan living room sets a laid back atmosphere to the space as a whole. The choice for furniture on the patio, above mentioned lazyboy-like lounge chairs as well as a bar table surrounded by bar stools, don't hurt in creating a carefree holiday vibe
The hardwood cumary flooring is an element that runs throughout the home, following all the way from the entrance to the pool area.
Lush greenery surrounds the entire residence and the construction of the home allows to swiftly move between inside and outside. Cálio wanted the contemporary style home to come with three suites, which two are meant for the children, including plenty of space for storage. 
Above, we mentioned hardwood cumary as a continous element within the homes exterior: used in the living room for floors and walls, a darker atmosphere presents itself, however, floor to ceiling walls bring in the perfect amount of natural light to carry the light ambience of the residence.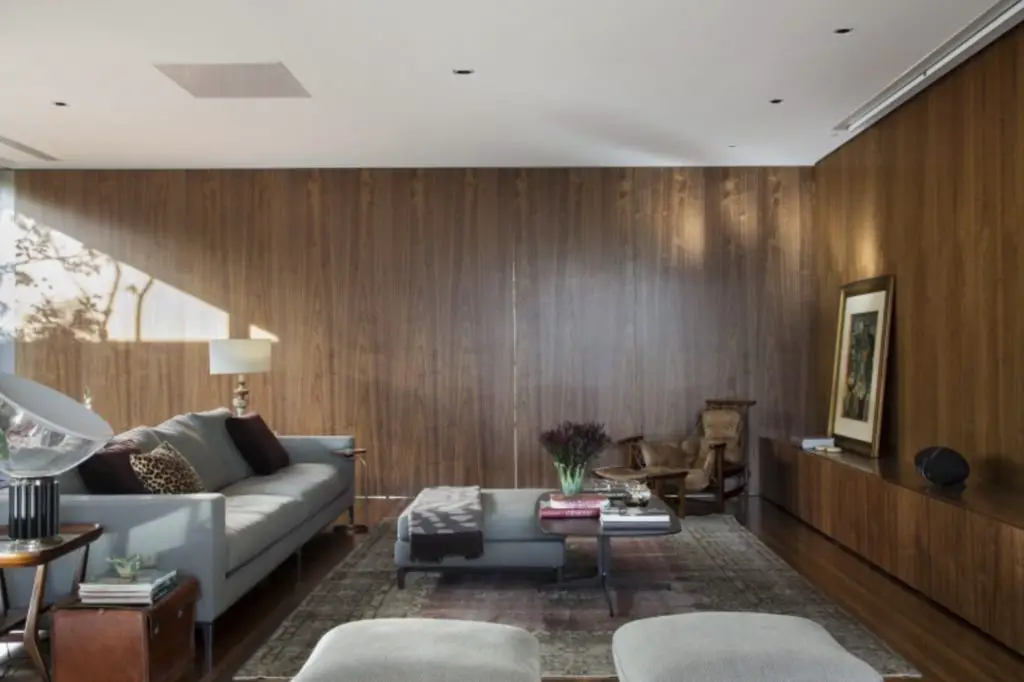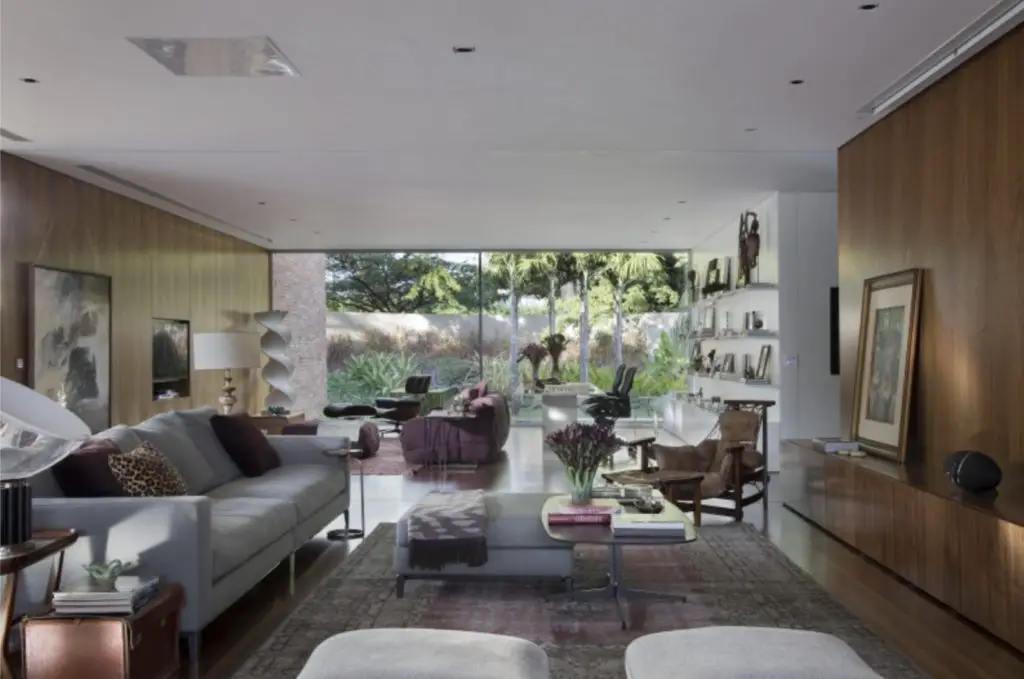 .