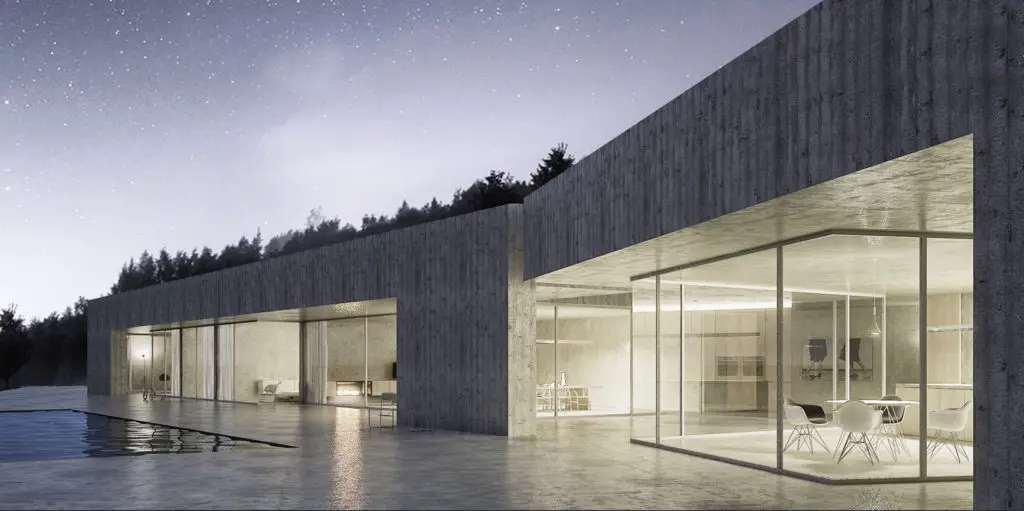 Stemming from a steep slope in Portugal's Caniçada Valley, the sensational Casa do Gerês is a work of art and a pleasure to lay eyes on.
In the middle of two ponds, surrounded by luscious green nature, this part concrete, part wood contemporary home design rests in a rural location set twenty miles outside of Braga, where one of architects Carvalho Araújo's two offices is located.

At the start of the project, an existing house stood on the upper terrain of the slope but due to its defenselessness against occasional landslides that are common to the area, the home was demolished and rebuilt to steer clear of the risk.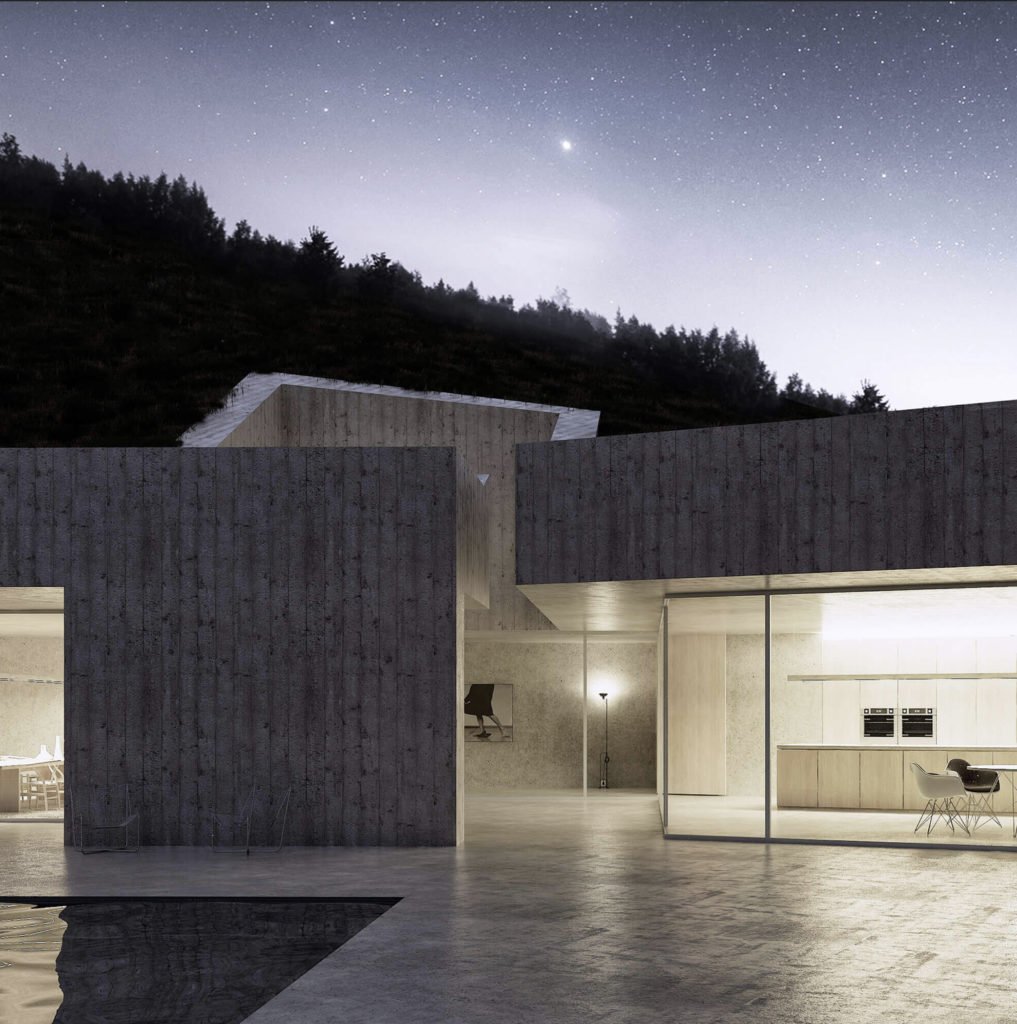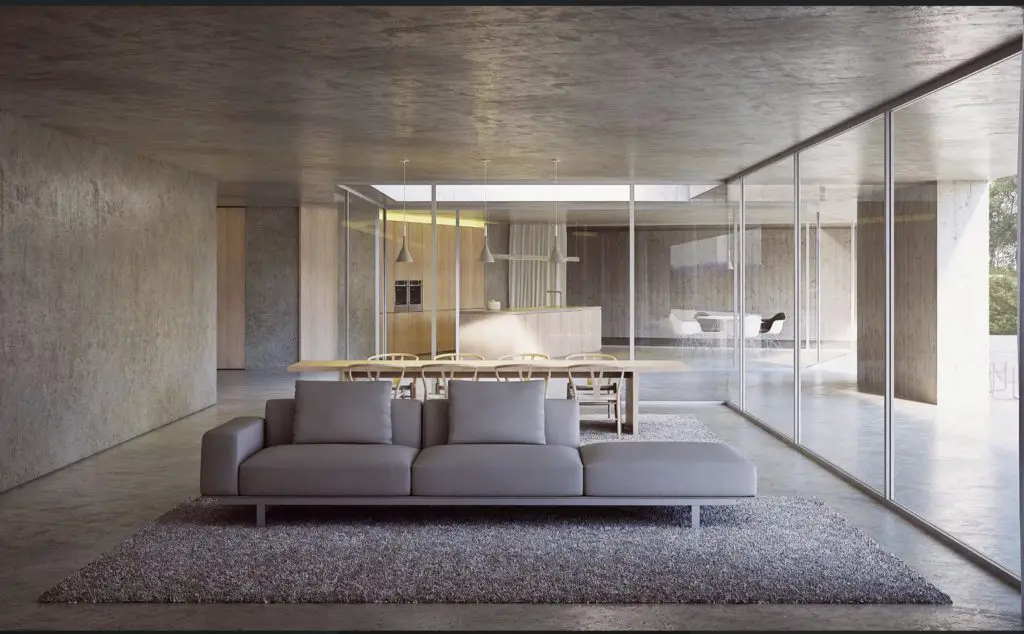 The entrance from the top of the house administers a generous view of the beautiful hillside. Made of concrete, the home shoots up from the hillside like a rock, seamlessly blending into the surrounding nature. The harmonious connection is taken a notch further, to the interior, where concrete has been laid down as flooring in the spacious open-plan living room and bedroom at the end of the home.

At the other end, a concrete bathroom with a wooden accent as the board behind the sink and toilet highlights the unconventional artistry of the contemporary home design. In the living areas, minimal interior decor is delicately placed with high regard to functionality.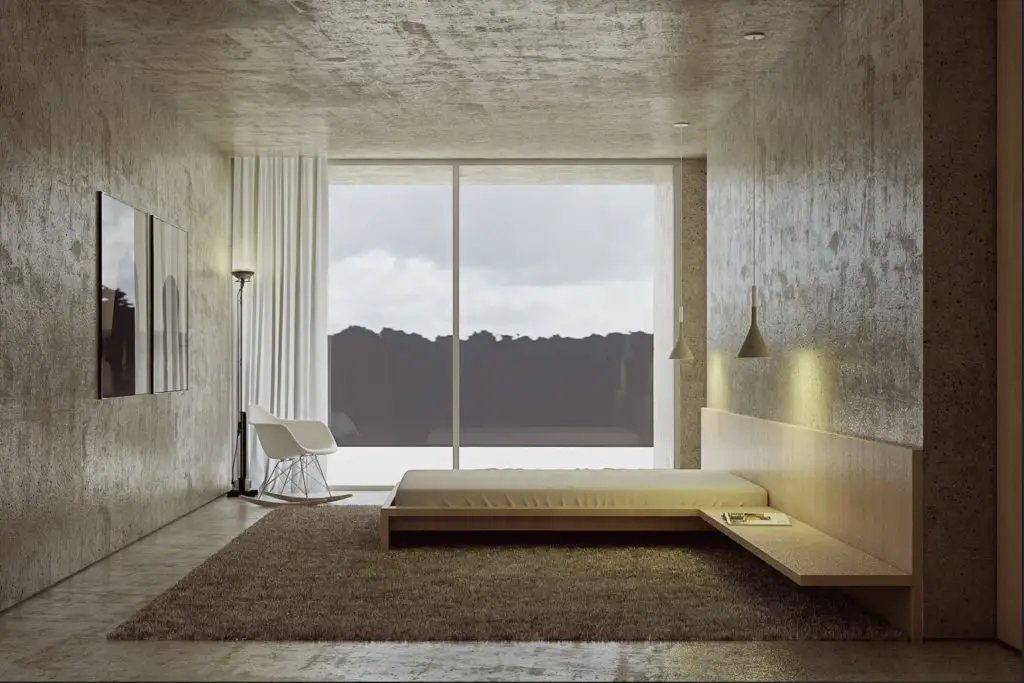 One entirely wooden bedroom gives the space a cabin vibe and to maximize the pleasure of this room, a large window has been placed to overlook the unbroken view of the gorgeous surrounding nature.

Wood has been put to use heavy handedly throughout the home to counterbalance the concrete. The open plan living room brings the interior outside through extending through to a terrace. Timber and board-marked concrete walls of the building have been left bare so the materials have a powerful presence in the home.