Completed in 2014, contemporary home builder and designer InForm Architects explores timber and glass in this Australian pavilion. In line with the theme of coastal modernity, this second house in the development is aptly named Blairgowrie 2.
Born out of the principles of InForm's 'Retreat' design, Blairgowrie 2 is a much larger successor. The contemporary house features a two car garage, four bedrooms, a lounge, an open kitchen as well as dedicated meals and living spaces.
Sitting on an expansive 3000 square meter site, InForm intentionally designed Blairgowrie 2 to rest gently on the top of a sloping lawn in order to catch the most of the winter sun.
The surrounding landscape is carefully curated as well. Native vegetation and tea trees dot the property and creates a natural juxtaposition between the green landscape and brown building.
A bungalow with a flat roof, the house is distinctly modernist. The materiality is kept minimalist with only black aluminum, earthy wood palettes and white paint.
This mix of earthy tones exudes the coastal modernity the architects were going for. The long linear roof plane not only caps the house, but also brings the different programs together under one roof.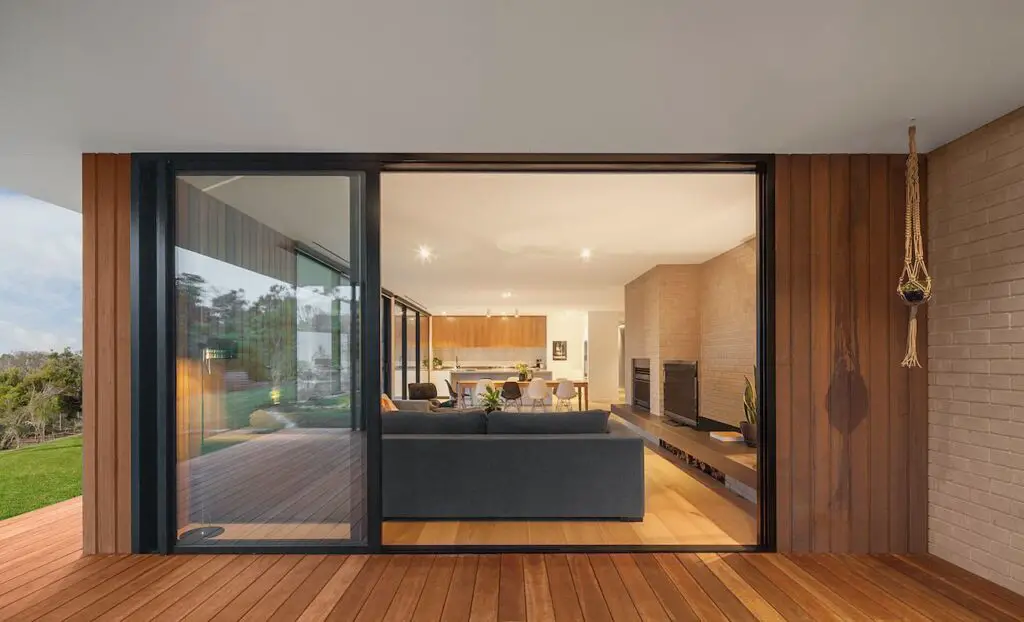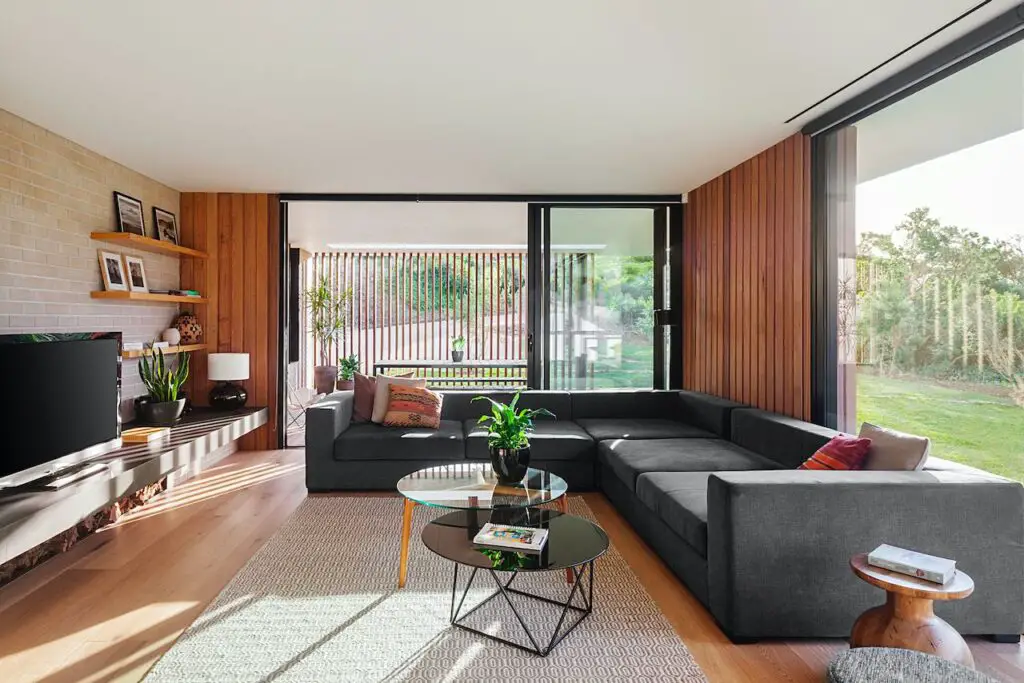 Furthermore, it also extends the length of the exterior and protects the loggia. Ceiling height aluminum sliding doors blur inside and outside and connect the living areas and master bedroom to the deck and sweeping lawn beyond.
According to InForm, "The black aluminium provides a striking contrast with the smoky grey oiled timber cladding and crisp white fascias. A white concrete brick blade wall separates the entry from the loggia and extends into the living area to form the fireplace."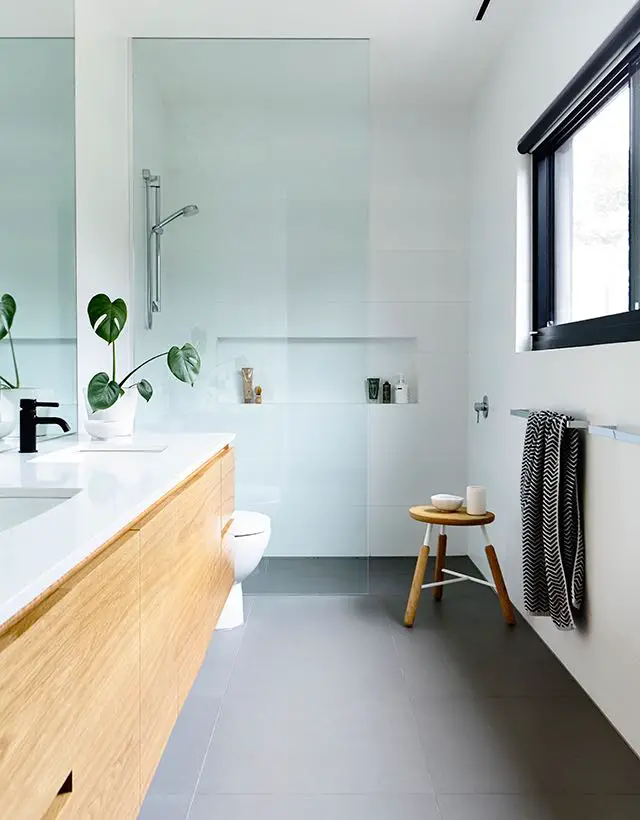 The architects play with modern and rustic by introducing contrasts in the palette. White oiled oak floors are distinctly contemporary. However, they also add a "rustic sensibility" to the interior palette.
This rustic sensibility is further explored through stainless steel and marble bench tops, oak joinery and a white mosaic tiled splash back. The furnishings also function to support this design strategy, with Eames chairs adding the contemporary touch to Blairgowrie 2.