In the Yokouchi Residence, Tokyo-based architects Kidosaki Architects Studio have produced a delightful fusion of traditional Japanese and modernist home architecture.
The residue of traditional Japanese design is evident in the overall look of the place, in its wooden structure raised slightly off the ground, in the outer decking reflecting the tendency to have an Engawa (outer corridor) and, of course in those exaggeratedly overhanging eaves.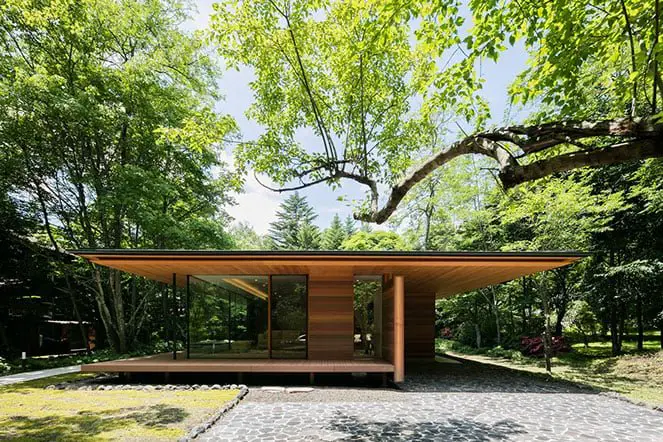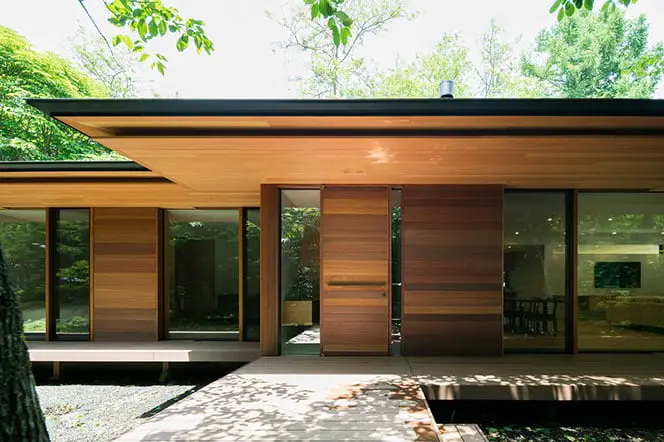 However, some tell-tale modernist signifiers are also quite apparent (despite Japanese architecture informing them in the first place).
In fact, when we asked Mr. Mori (from Kidosaki Architects Studio) if he believed Modernist principles are still an inspiration for young architects, he replied: "I think that the modernism movement is the foundation of modern architecture, if you are seeking beautiful architecture, the roots can be found in modernism."
READ ALSO: Beautifully-Landscaped House Inspired by Frank Lloyd Wright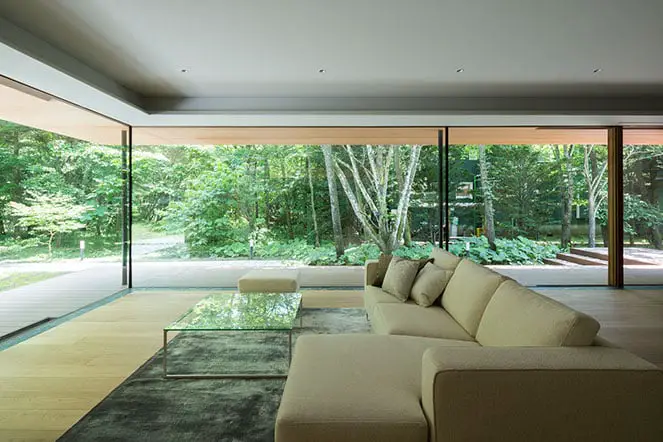 The modernist influence in this project is very much visible. For instance, those same eaves create a long transition between indoors and outdoors. This blurred transition is further emphasised by the windows, wrapping themselves all the way around the property, spanning from floor to ceiling and a window frame so thin that it's barely visible.
This last observation brings to mind another house on the other side of the world, in Palm Springs, the Camino Norte House by William F. Cody. In both instances, the steel frames of the windows are incredibly thin, bringing the glass within touching distance of the floor and ceiling so as to create a seamless division between indoors and outdoors.
Yet in its context, the Yokouchi residence is of course very different, exposing its indoors to an environment of conspicuous tranquillity, lovely stuff!