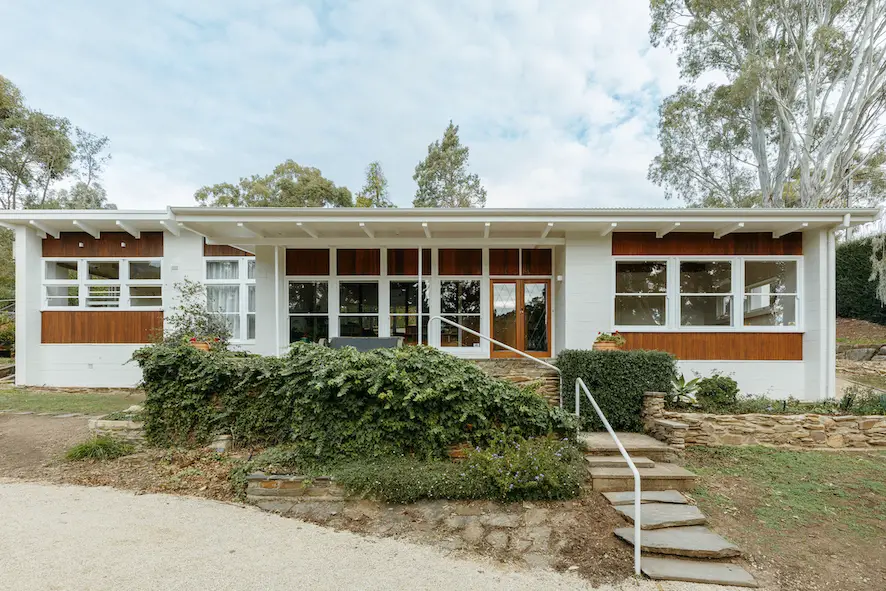 Snugly tucked away in the gorgeous Adelaide Hills, Poppy's House is a restoration of an authentic 1960s home that stays true to its original charm.
Located in Adelaide's Mitcham district, the house had barely been touched since it was built in 1967. In fact, the only adjustment that was made is a metal under-deck roof that was installed over the bitumen and strawboard ceiling.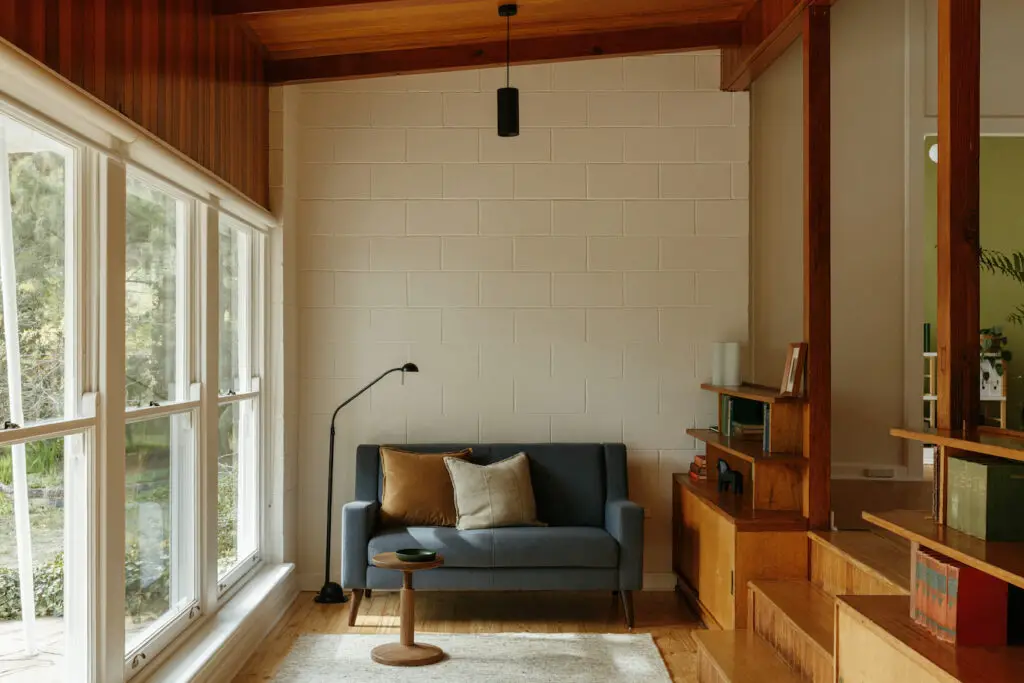 As you can imagine, the lack of maintenance had taken its toll; when renovation began, the home was damp ridden, cold, and leaking. This added an additional challenge to the original mission, namely, to restore the house in a way that was cost effective and achievable without losing its original essence.
As a result of its neglected condition, extra love and care was needed to extend the life of the home for its new owners, a family of four.  
Thankfully, the building was still structurally sound. This enabled the team to exercise restraint, while still reimagining the home in a way that accommodates modern living. Working closely with builders and engineers, the architects, Northern Edge Studio, came up with some interventions that addressed the main concerns – without betraying what was special about this unique home.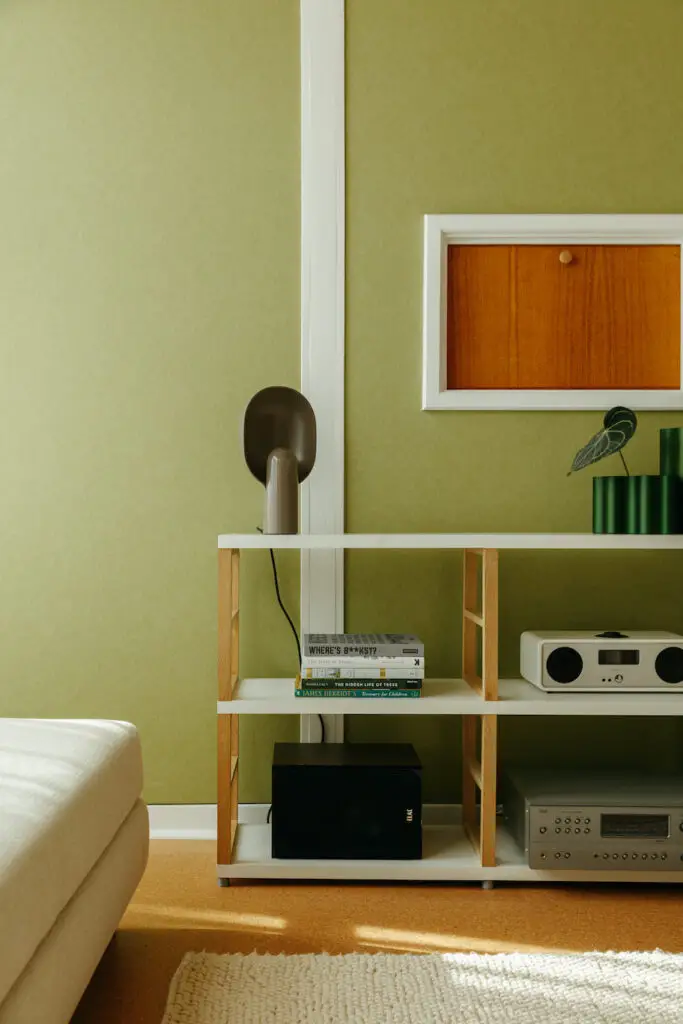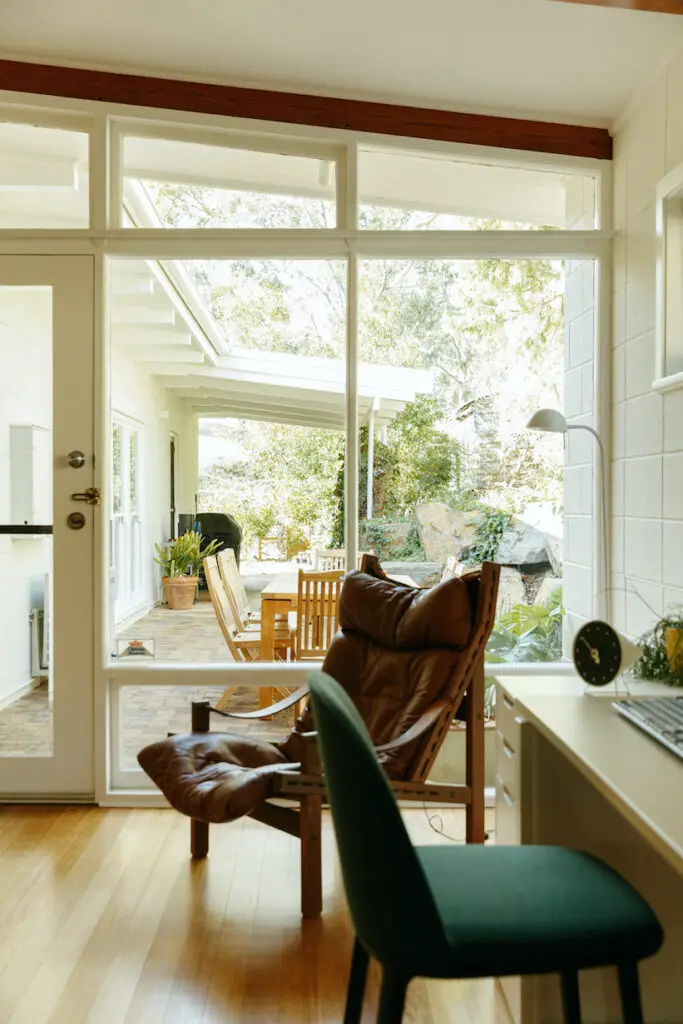 While the facade appears deceFirst and foremost, insulation had to be increased. To achieve this, the condition of the walls and roof was improved. Sadly, the typical mid-century strawboard ceiling couldn't be saved due to the damage it suffered from being exposed to the elements.
But not all was lost: sustainably sourced Tasmanian Oak ceilings were put in its place, bringing the home's beginnings back to life. To make the home even more eco-friendly, cork floors were installed throughout the living areas, in addition to energy efficient heating and lighting.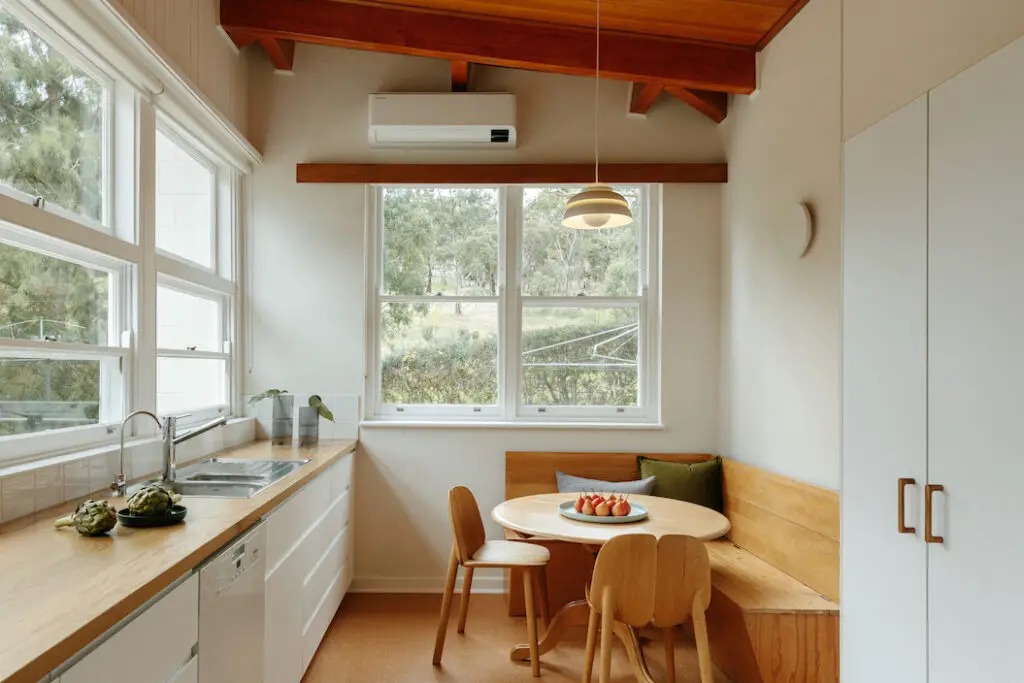 Discreetly, additional windows were installed to increase daylight inside the home. On the outside, extensive landscaping work had to be done to get rid of decades of soil that had built up against the walls. The wooden components, both outside and in, were partially replaced by new pieces of joinery.
The subtle new color palette, consisting of white and light green painted walls, pairs great with the natural wood. For the entire renovation, any new elements or substitutions were added in a way that celebrate the original elements that were retained.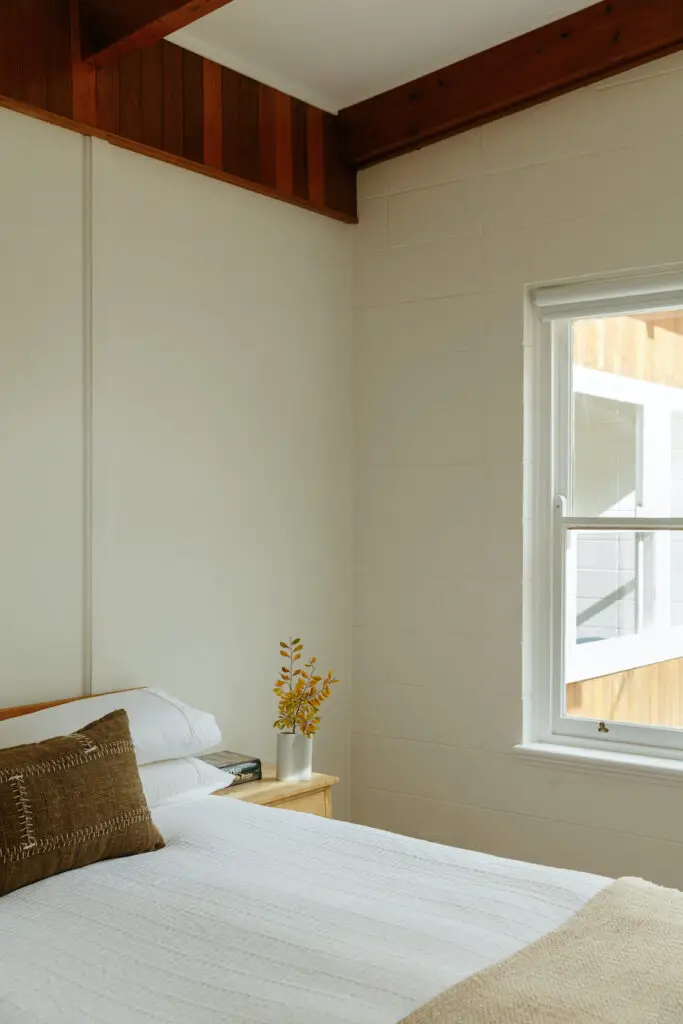 The result? A luminous, warm abode that the new owners describe as "gemütlich": in other words, inviting and cozy. According to the architect, this would not have been achieved without the client's "vision and faith in the process".
The firm also notes that a smooth collaboration with the builder proved essential. Thanks to a good sense of priorities, they achieved their common goal: to make an original mid-century home twentieth-century proof without losing any of its history or charm.