Moloney Architects, a Ballarat based architecture and interior design studio, were brought in to design an addition for modern living to a 1863 house while embracing its heritage and height requirements.
Situated in Daylesford's central church precinct, the renovation of this 19th century home was constrained by local restrictions that protect the distinct neighborhood character.
More so, the architects were tasked with the additional challenge of bringing in light to the south-facing backyard. The result of this unique context and thoughtful design solution is a contemporary 1863 home with plenty of sunlight.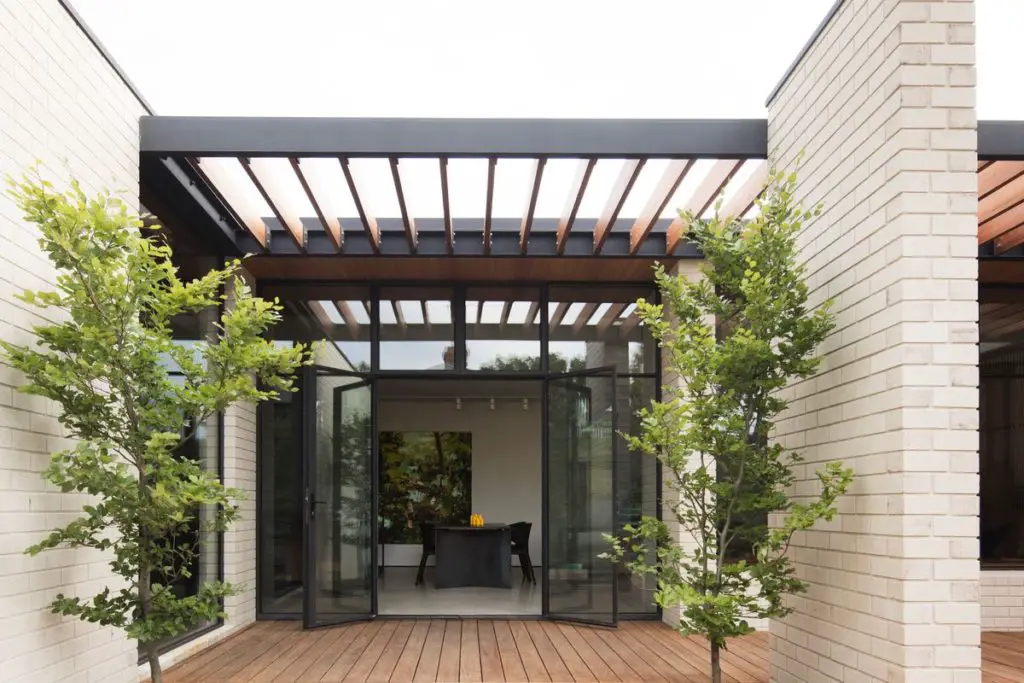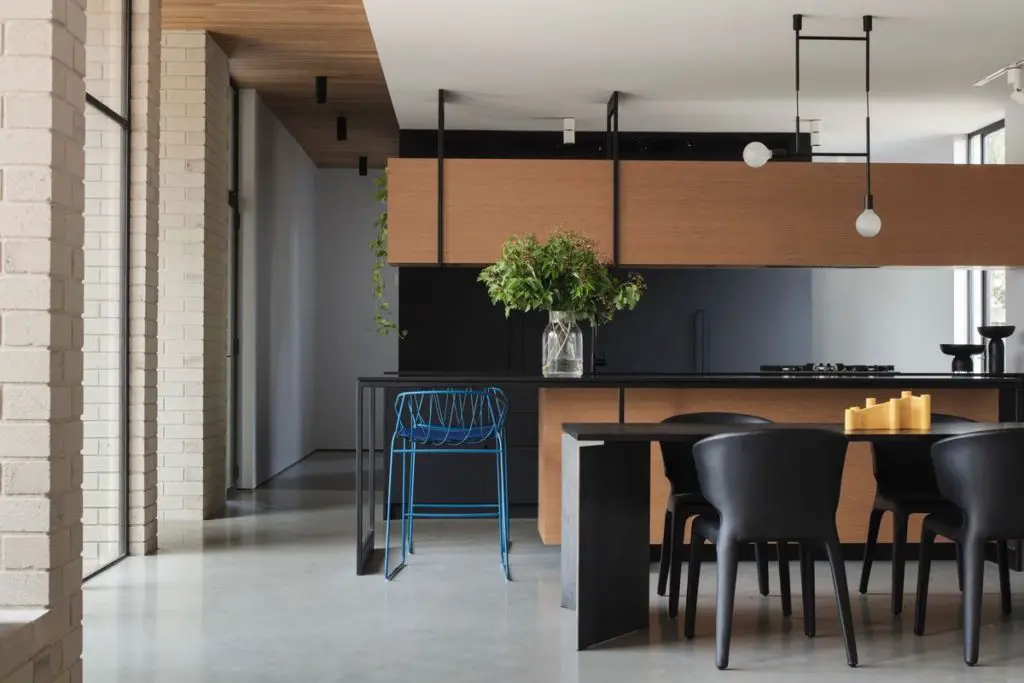 Ingenious and innovative, their design solution involved the "integration of a restored heritage structure with a new space for modern living" consisting of three new main spaces: 'The Parsonage', 'The Pavilion', and 'The Gallery'. The Parsonage maintains the main house and underwent a complete renovation to host 3 bedrooms, 2 bathrooms, a study, and a formal lounge.
The Pavilion, an elegant and modern structure made of floor-to-ceiling black steel windows and planes of white brick, creates a contemporary courtyard between the original and new spaces. While modern in its aesthetics, Moloney Architects ensured that the new additions to Daylesford 1863 respect its context.
As such, the pavilion sits subtly in the landscape so as to blend quietly to the church architecture backdrop surrounding the home. By organizing the new additions around a central courtyard, Moloney Architects succeeds in opening up space, bringing in natural light, and connecting the property to the outdoors.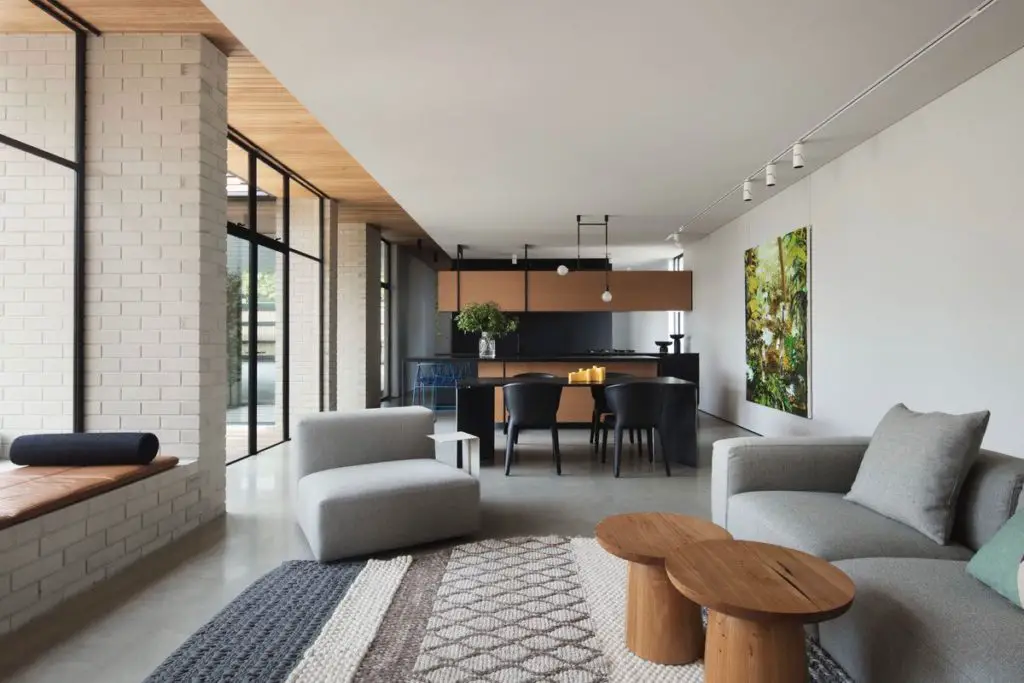 These new interventions are linked by the gallery – a hallway of full-height glass reflecting the design philosophy of heritage preservation and modernization.
The new black steel hallway arch extends into the south facade, creating a sheltered gazebo within the original home. The long gallery also functions as an art space for paintings and sculptures, inviting the visitors "to stop and dwell rather than merely move through." Programmatically and conceptually, the gallery is central to framing views of the surrounding landscape while paying homage to the history of the site.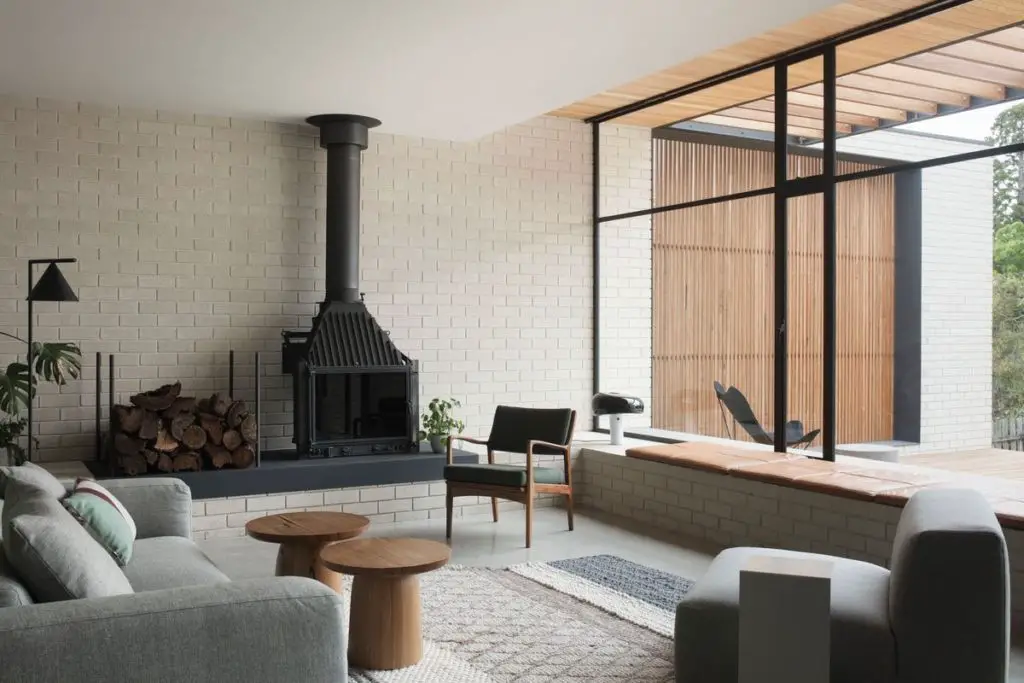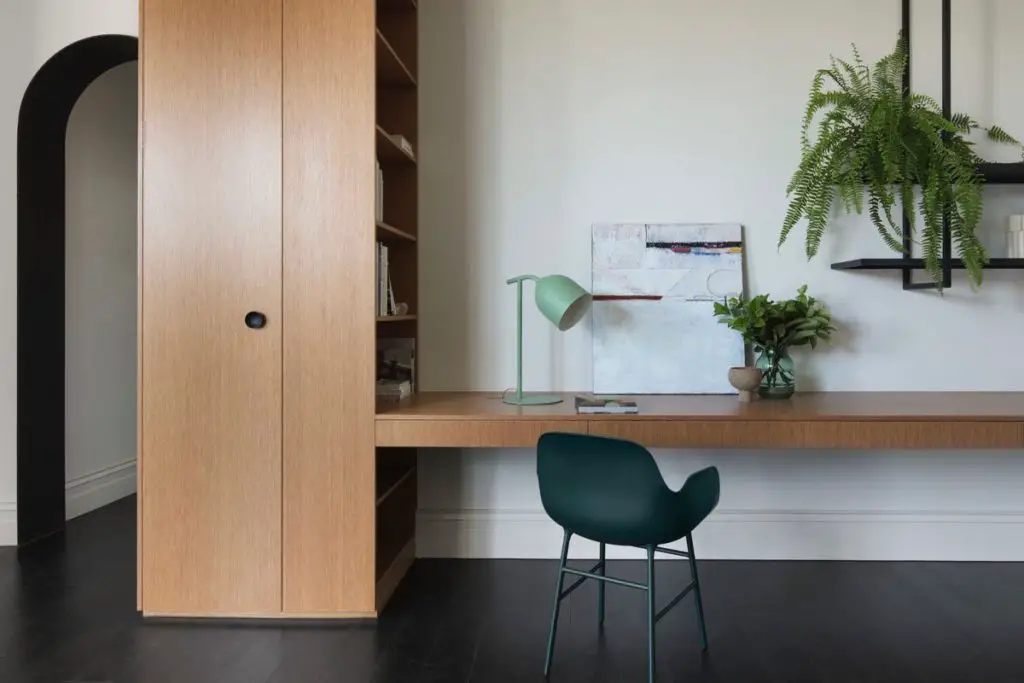 This design language is continued in the interior, where a previously hidden fireplace has been restored to provide warmth for outdoor dining during the winter months. Seasonal changes, and Daylesford's notorious winters, were critical design considerations in this project.
A timber pergola controls the summer sun while sliding timber screens provide privacy and views of the surrounding site. The color palette is neutral, combining white finishes with touches of black furnishings to give  Daylesford 1863 a modern aesthetic. 
For the renovation architects, "designers really do a disservice to the integrity of heritage architecture by trying to imitate it.
The requirements of modern life require a modern architectural language." In designing this 390 square meter modern home, they establish the project's design identity in detail and materiality rather than a "grand architectural gesture".