The Lefty Ranch is picture perfect, no matter what angle it is being viewed from. Resting in the midst of an idyllic meadow scenery with water and mountain views to top it off, the light hued modern home fits right in the natural environment in Jackson, Wyoming. The stunning design, reminiscent of a horseshoe, was completed in 2017 by CLB Architects.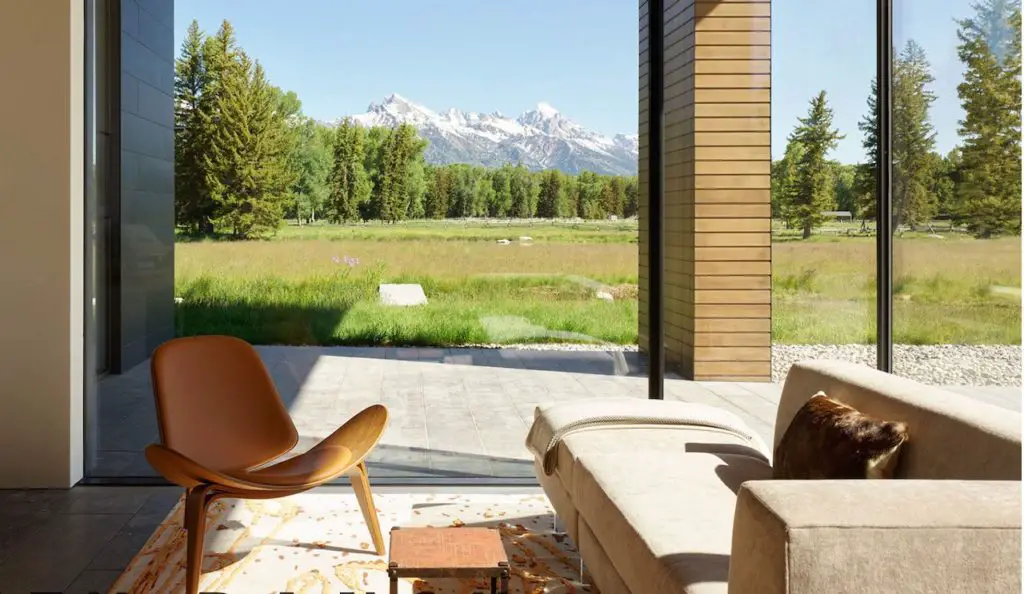 To enter the property, visitors must first arrive through the surrounding woodlands, crossing over a bridge that leads the way to The Lefty Ranch. It is well worth the journey; situated between the Snake River and valley proper, this contemporary home design soaks in stunning views of the Teton and Gros Ventre mountains.
A placid, man-made body of water was constructed adjacent to the open plan dining and living areas. Big timber and historic corrals bespeckle the pond and meadow areas, which make up a total of 35 acres of land.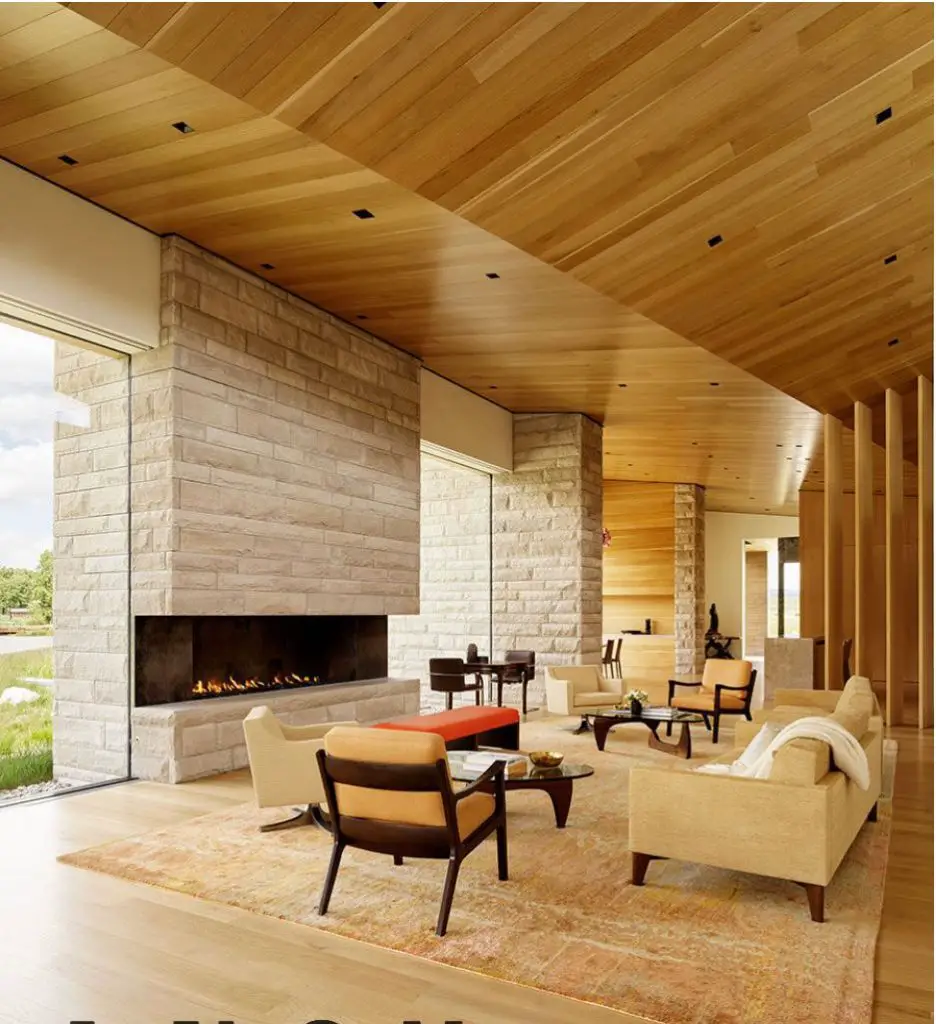 The pond provides dramatic reflections of the surrounding landscape, while at the same time bordering the ranches outside porch areas. A narrow wooden bridge adds an extra idyllic touch to the property's atmosphere.
The color palette is gentle, composed mainly of light shades of wood – white oak and cedar siding – used for the floor, ceiling and the living room's screens. Light shaded brick walls stand as support in between windows which rise almost to the ceiling. Light pours in while the panoramic mountain views are plentifully exposed, creating a seamless indoor to outdoor connection.
What really sets The Lefty Ranch apart from conventional form is its shape. The horseshoe shaped structure wraps around an interior courtyard, changing direction from south to west.
What's more is the living room's 'pull tab' feature, which is a hole cut into the ceiling. The 'pull tab' allows more natural light to pour in during the daytime, forming patterns throughout the interior living space.