When the architect had to design this house in a wooden area -his own home- he chose for a particular rigours style.
Like most of the mid century modern houses, also this one was designed to make blurry the limit between inside and outside. The rectangular and single-level architecture together with the floor to ceiling windows used as external walls, provide views of the wood from most of the rooms.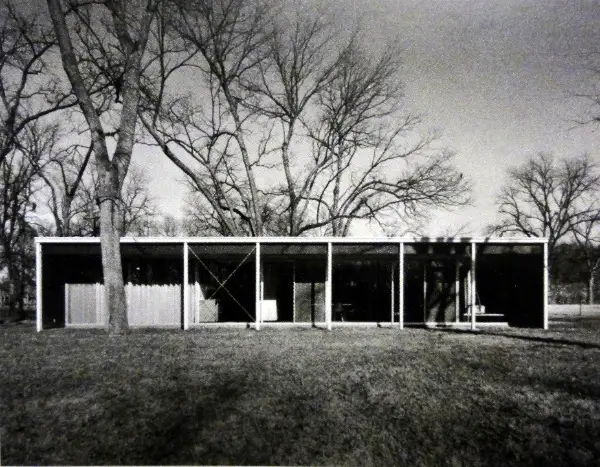 Certainly the International Style from Europe -that so much influenced mid century residential designs in America- also had an impact on the stylistic choices made for the Jones Residence, including its rigorous and carefully chosen interiors.
All the pics in this post come from the amazing book Julius Shulman, Modernism Rediscovered that you can find here. Have a look at it…it worths your time!