You'd be forgiven for thinking that the Coward House is just another mid-century house in Palm Springs. In fact, it is located in Nottinghamshire in the United Kingdom, in what some readers may be familiar with as Robin Hood territory: Sherwood Forest.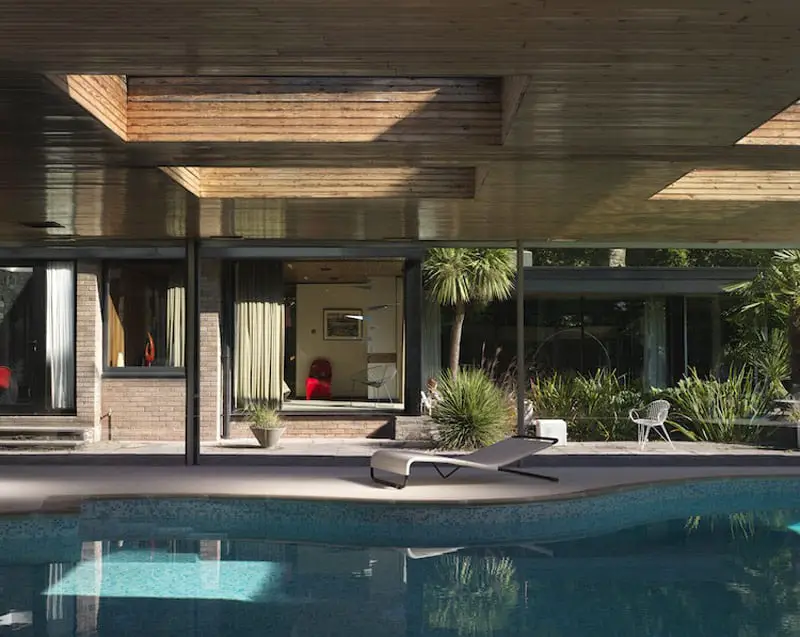 Built in 1970 by architect David Shelley and currently owned by Simon and Monica Siegel, the house benefits from some beautiful wood finishing. According to Siegel, about a third of the floors and ceilings are made of solid teak, and rich rosewood has been used to build entire walls of built-in cupboards.
ALSO READ: This Mid-Century House Features Beautiful Built-in Wooden Cabinetry
All this really comes to a head around the staircase, featuring several large wood panels inset with beautiful circular lights which cast a subtle sun-shaped pattern on the rich wood grain.
Meanwhile, the living spaces, all open plan, comprise several 'zones', stepping up or down, and dividing the rooms so that the house need not be split up by partition walls. Each one is its own stage set (so no surprises it has been a popular set for films), one of which features a lovely sunken lounge replete with a fireplace, TV and wrap-around seating.
When they bought the house, the Siegels acquired a box of the architect's original layouts, plans and drawings. This prompted Simon to contact David Shelley. According to Simon, Shelley's first question was "What colour is the outside? It should be painted black".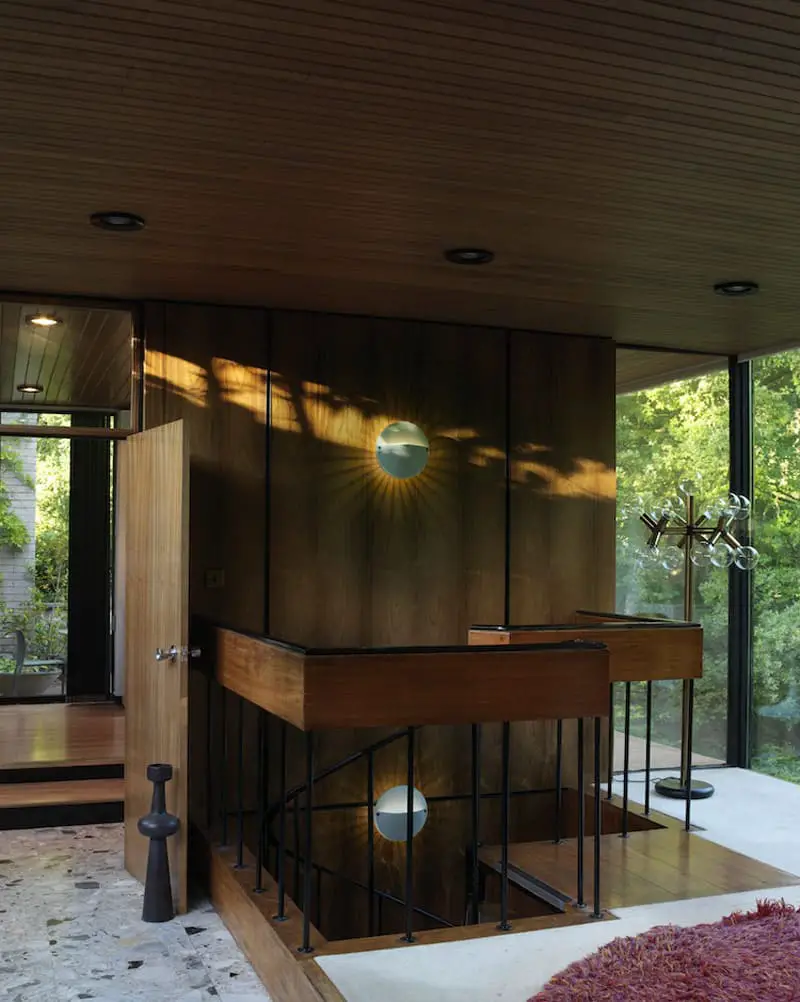 As Simon relates, "the previous owners had painted it red and it really didn't work, as the framework should disappear into the building". Luckily, Simon was able to tell him that they had indeed just reinstated the black woodwork.
Through this, and several other renovations, the Siegel's have taken the home back to how it should be, leaving Shelley to rest assured that his Coward House is in safe hands for the foreseeable future.