In terms of style, these interiors are quite different. No surprise given the homes range from an E. Stewart Williams house in the desert climate of Palm Springs, to a Frank Lloyd Wright overlooking the sea, all the way to an early modernist house in the English countryside.
Nonetheless, there is a consistency in how integrated the furniture pieces are with the architecture of each house. Consider how Patrick Gwynne's English country house is filled with pieces from the Bauhaus and International Style, how the Wright house is filled with quintessentially Usonian furniture, and how the George Nelson home really expresses style of the furniture manufacturer Herman Miller, with whom he collaborated so closely.
These are homes that really understood the importance of the complete composition.
Do you live in a mid-century or modernist-inspired contemporary house and want to be featured on MidCenturyHome? Contact us with some photos and a short description of your house at: info@midcenturyhome.com
Regular viewers will have seen this site cover a few Palm Springs houses lately. An article earlier this month featured a William F. Cody house in Camino Norte and last month there were features on homes built by Donald Wexler and William Krisel.
The Anderson Residence makes wonderful use of its surroundings. Located in Palos Verde, California, and overlooking the Pacific Ocean, Aaron G. Green Architects' have created a home that perfectly articulates the rough nature in which it is situated.
Contemporary style is the order of the day in this original mid-century house. Located in Palm Springs, and built in 1958 by the ubiquitous pairing of Alexander Construction Company and designer William Krisel, it is a calm interlude amid an immense landscape of mountains and sea.
The Kalamazoo, Michigan house built for James and Sally Kirkpatrick between 1955 and 1958 is a furniture enthusiast's dream. Indeed, while it would be unfair to downplay the beautiful design of the house itself, it is clear that its major strength resides in how it utilises the sumptuous furniture collection intended for the house.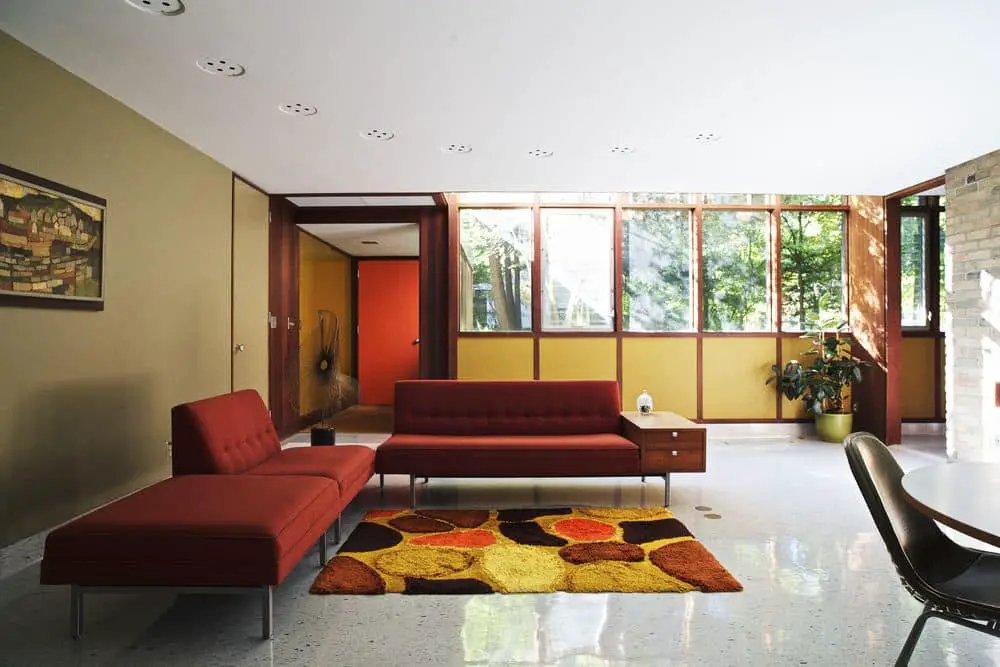 "The Homewood" was the first major project of British modernist architect Patrick Gwynne, built for his family on their estate in Esher, Surrey, England. Completed in 1938, it is a lesson in timeless sophistication.