Text by Chagnon Architecture
This midcentury modern inspired home sits on secluded wooded acreage just west of San Marcos, Texas, thirty miles south of Austin. The site is private and feels rural, however, it is conveniently close to town. Chagnon Architecture were brought in to design the home, and were the the single point of contact for the owner throughout the entire process, designing the house, managing construction, and subcontracting to trades.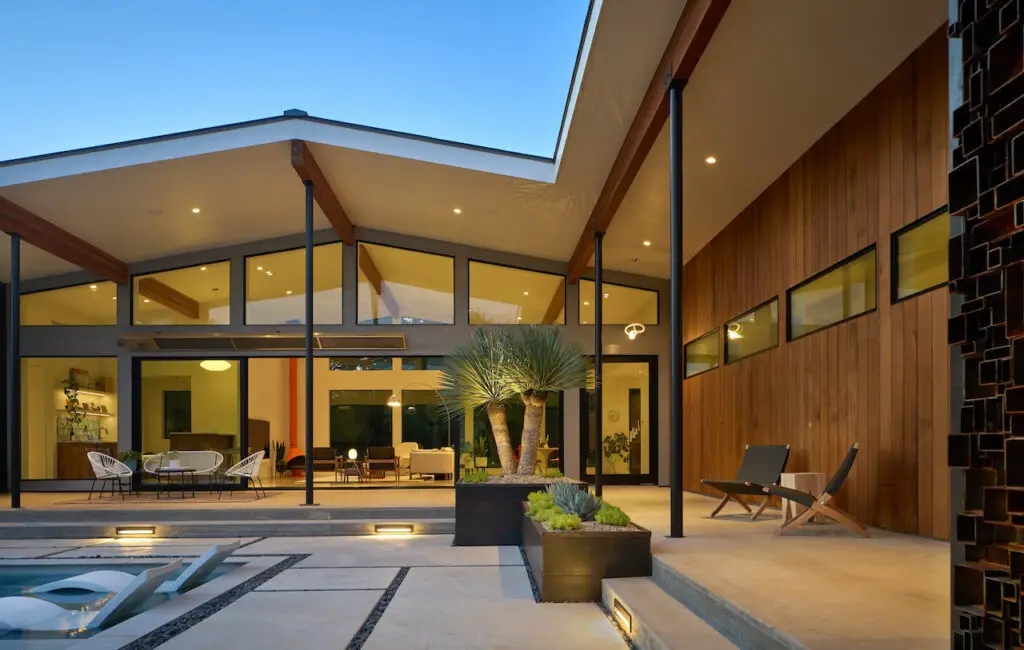 Chagnon Architecture focuses on projects in the Texas Hill Country and enjoy working with clients who want to create a special place in which they are excited to live and work. The goal for Chagnon Architecture was to design a midcentury modern style inspired home, with a few pre-requisites.
The home needed a pool and pool deck oriented to maximize sun tanning. There should be indoor and outdoor space to entertain, with strong indoor and outdoors connections. Finally there needed to be natural light in the interior of the home.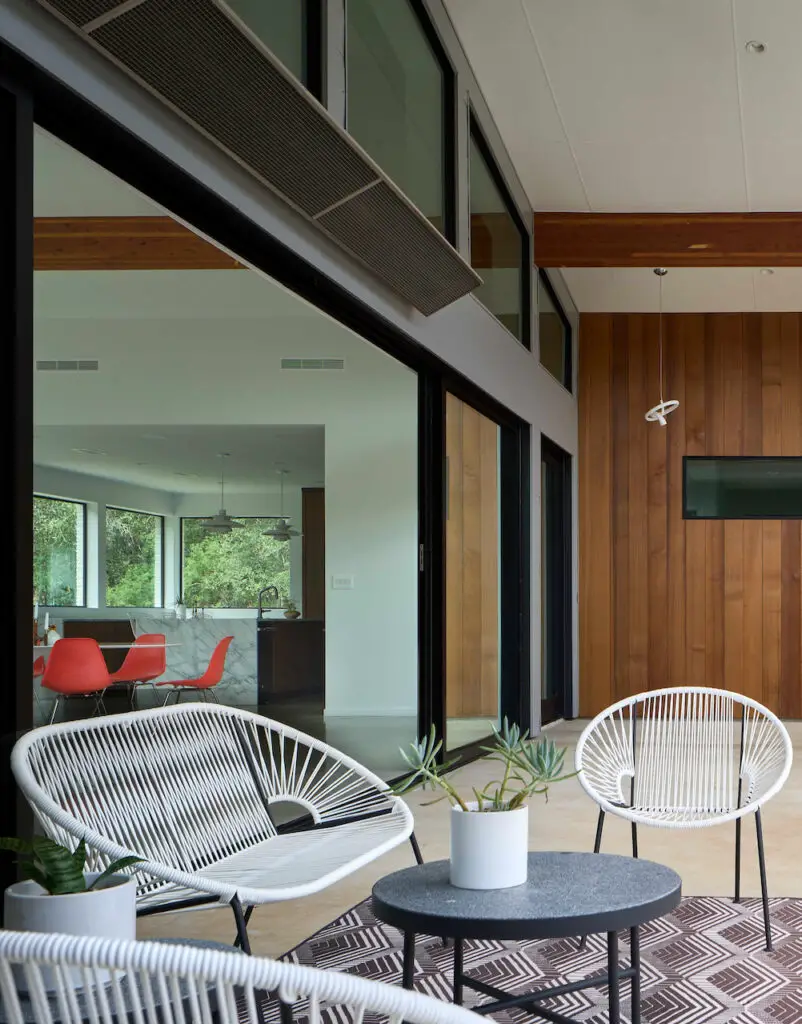 All of this was achieved, and more. The building site was surrounded by forest and clusters of live oak trees, which provided a perfect backdrop for the indoor/outdoor connection. A central courtyard and pool provided a perfect place to entertain outdoors, with wall to ceiling windows allowing for maximum light exposure.
The interior spaces are separated from the living room by a large sliding glass wall. Opposite the courtyard, the large window walls allow forest views to the north. The entire spatial composition of the home supports the solar orientation of the pool, pool deck, and natural daylighting within the living, dining, and kitchen spaces.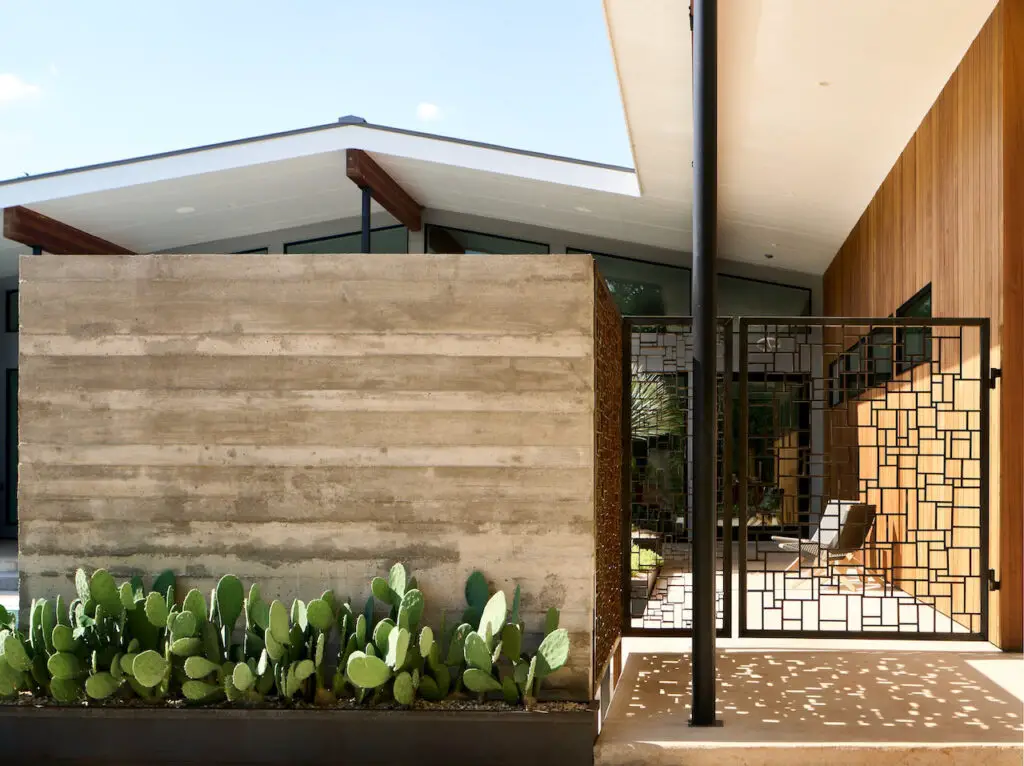 A number of sustainable features were employed throughout the home. Daylighting and solar orientation were used along with rainwater harvesting and filtration for potable use. There is water wise landscape planting as well as high performance windows and doors. The building is insulated with a dehumidification system and tankless/on demand water heaters.
The result is everything that was asked for – midcentury style, open and bright, lots of space to entertain, and last but not least, a perfect place to get a tan.
Photos by Dror Baldinger