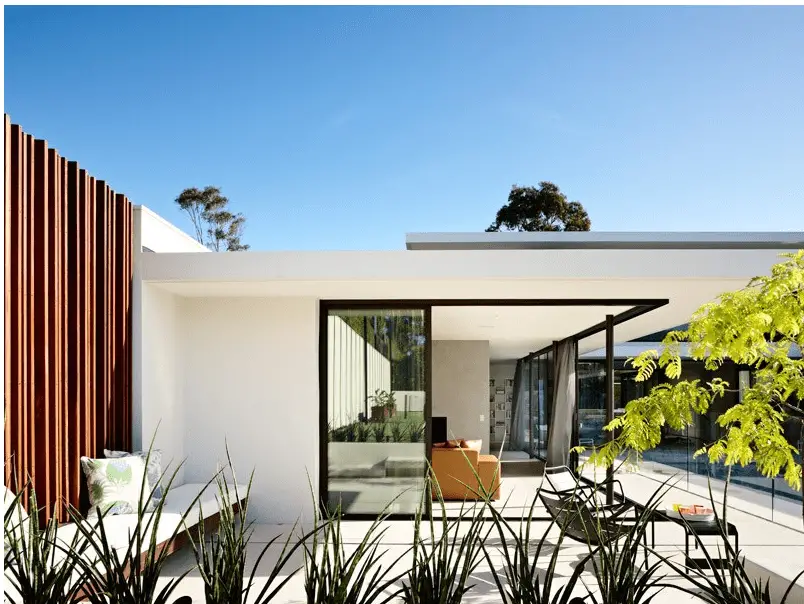 Known for its open and relaxed style of living with a midcentury flair, Palm Springs served as inspiration for Yuille Residence in Brighton, VIC, Australia.
Building company mckimm designed the luminous family home according to the wishes of a young family of five in mind, capturing the vital elements of 1960's Australian architecture and design alongside midcentury elegance.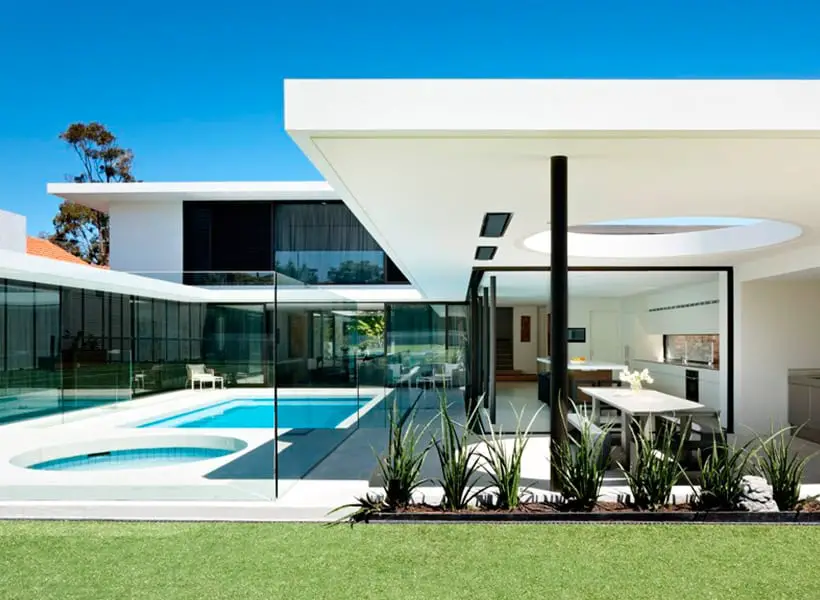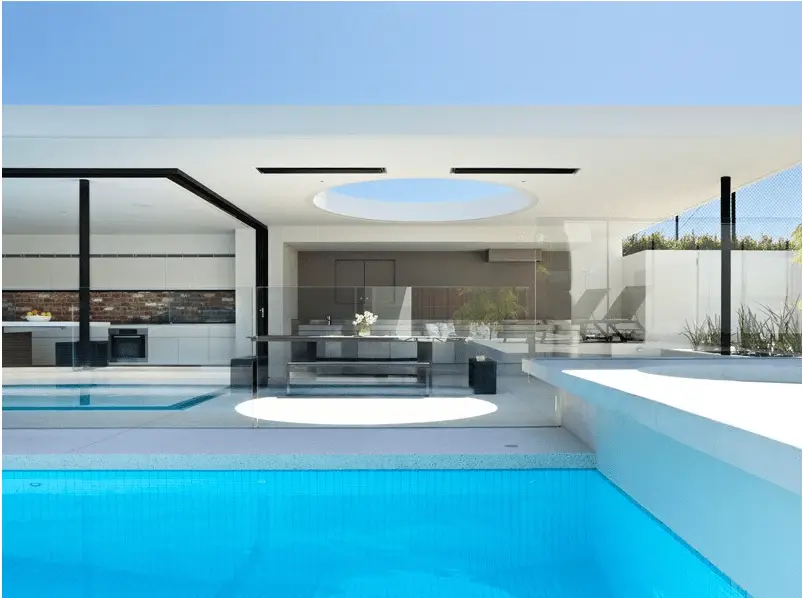 The contemporary style home leans heavily on resourceful zoning and makes sure to merge architecture with the surrounding landscape; the fusion of interior and exterior spaces has been maximised to the fullest capacity.
READ MORE: Dreamy Modernist Family Retreat in Palm Spring
Characterised by its U-shape design, a saltwater pool with a separated hot tub section at the end are central to the layout of the modern style home. In designing this home, an essential factor was to keep environmental factors in mind, which mckimm successfully accomplished; the result is a seamless union by which the architecture brings the outdoors in. .
Typical to midcentury modern style, an abundance of glass, flat roofs and long eaves surround the building. Floor-to-ceiling windows allow natural light to pour in and although the ceilings are mostly low, the light in combination with a heavy hand on white paint for walls and ceilings creates an open feel.
An atrium filled with greenery opens to the sky, allowing ever the more natural light to pour in through. A number of skylights have been carefully placed to keep in line with the atrium, making sure the indoor spaces take in as well as let out enough air and light.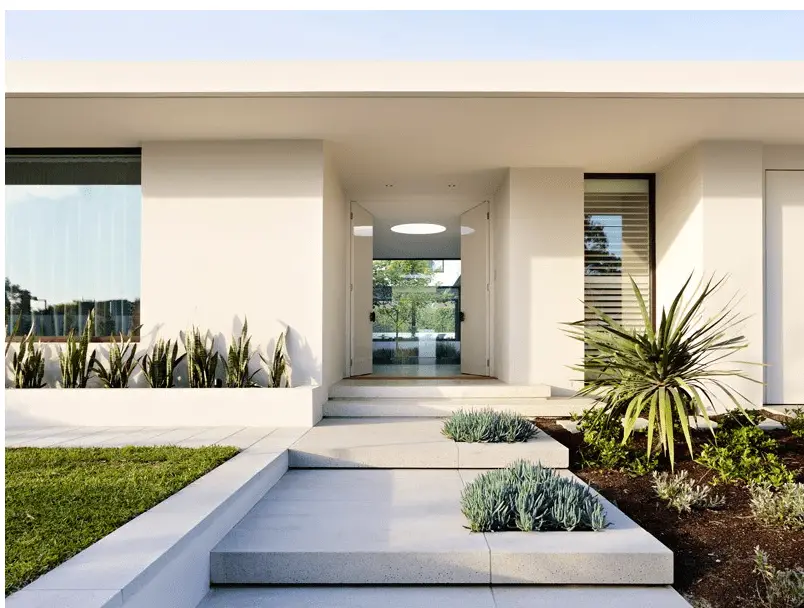 One of the biggest challenges mckill faced in designing the Yuille residence was carrying out the floating roof line. A complex one-degree fall was constructed to not only avoid the risk of flooding but also admit unobstructed views throughout the building – with this clever roof the upstairs master bedroom has a view over the pool, tennis court and beyond the bounds.
At the back, most of the half-acre block is dedicated to purely outdoor activities and living – the alfresco area features a tennis court and a cabana, lovely for the children and to entertain family friends.
The clever and innovative design of The Yuille House remains conscious of Brighton's often wet weather conditions and does not shy away from light and transparency, created not only by the abundance of glass throughout the home but also by placing a series of pavilions within the complex.
This is where Palm Springs and midcentury architecture unexpectedly meet to dream up the perfect modern 190s inspired resort-style home in a coastal suburb of Melbourne.