This stunning vacation home situated between mountains, city and valley is made to complement its surrounding landscape. Inspired by midcentury design principles such as open floor plan, connection with the outside and floor to ceiling windows, The Schnabel Residence by Studio AR&D Architects is situated at the bottom of Mount San Jacinto. Sprouting out of the warm desert canvas of Palm Springs, California, this retreat serves as the family's undisturbed sanctuary.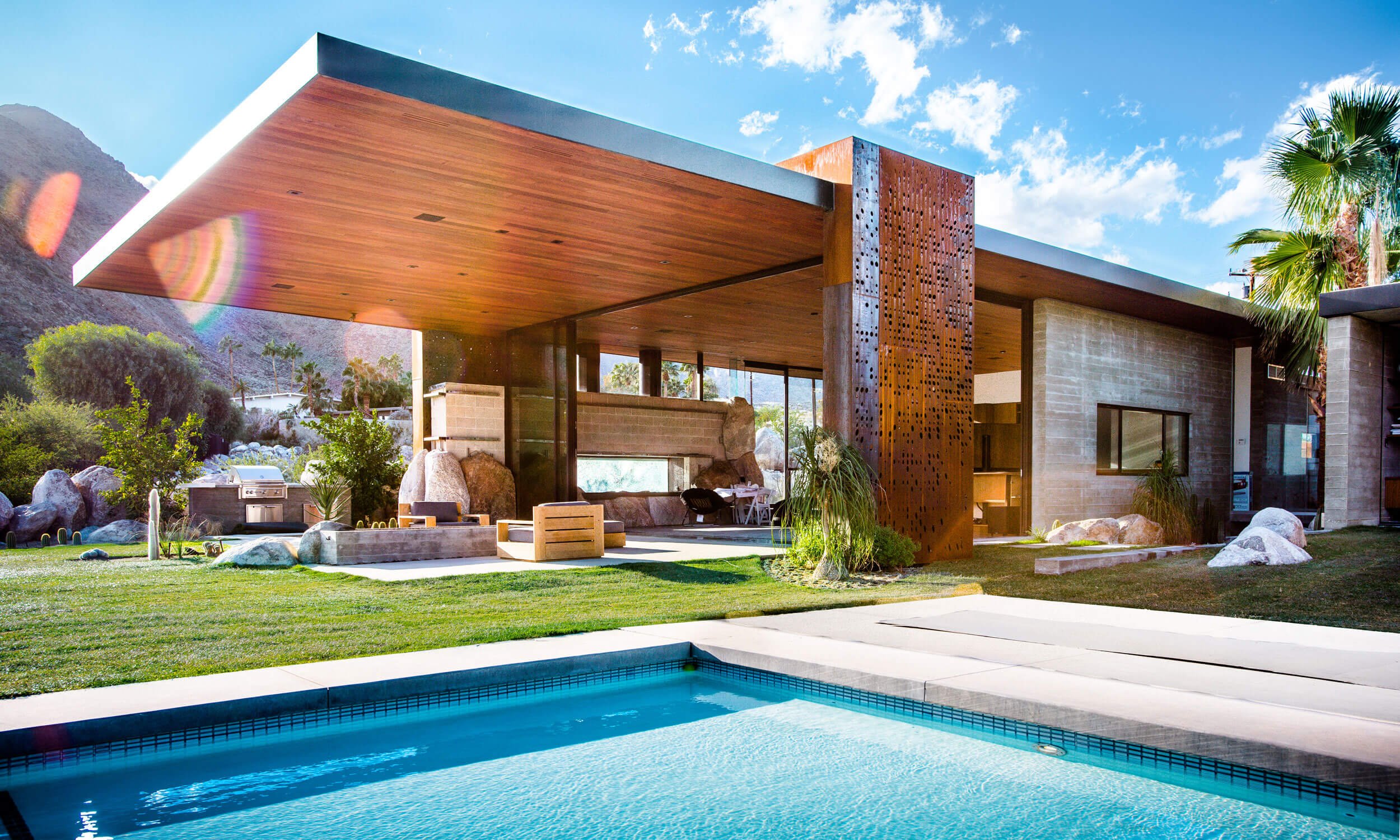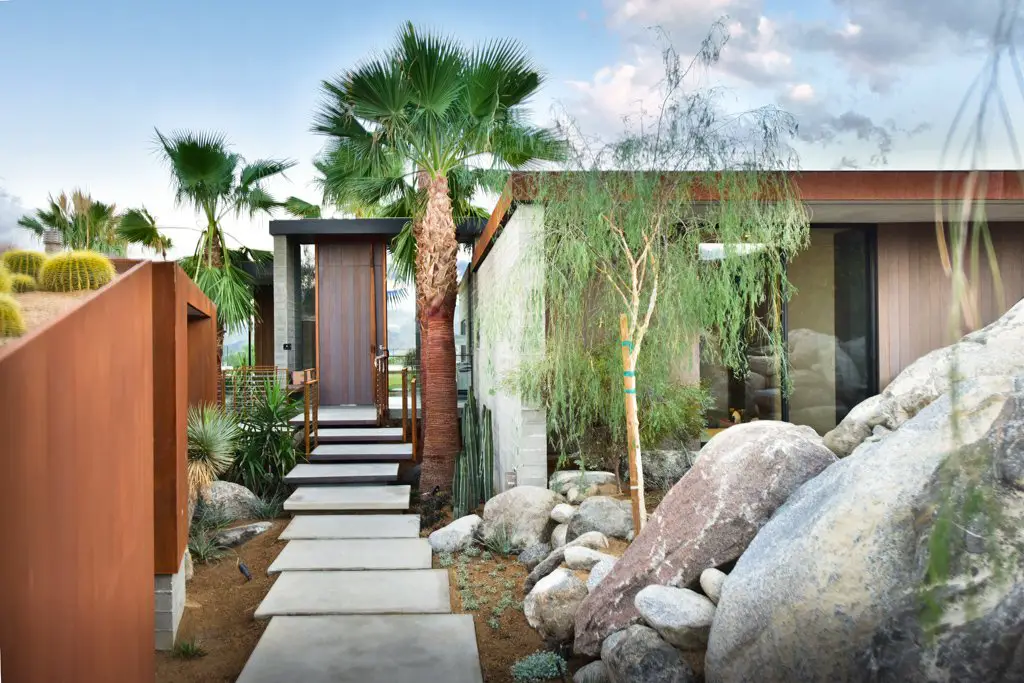 The idea of bringing family together was an essential part in designing The Little Tuscany residence. For this reason, the architect made sure to create lots of transparency throughout the architecture.
READ ALSO: Where Indoors and Outdoors Become Entwined: A Modern Home in Coachella Valley
Stretching over a great 4,700 sf., the beautiful family vacation home preserves peace and quiet while bringing about a sense of security throughout the property, established by boulders, bedrock and elevation. Warm hues and grade changes tune in with the desert landscape while the living space allows for an unobstructed 360 degree view of the valley.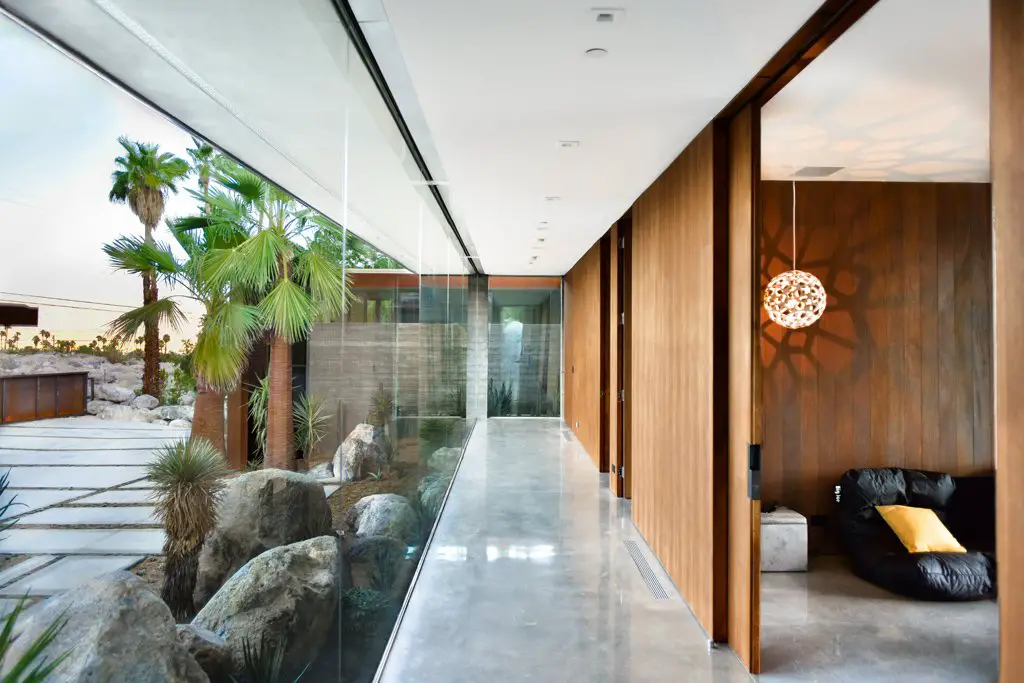 A fun fact about the Schnabel property is that upon viewing the estate's midcentury modern architecture and its surrounding panorama, Disney chose the property to serve as stage set for a dramatic video clip, which dispatches their new Star Wars "Sphero" droids. Upon visiting the location, Disney saw no other option than to make use of the terrain's ideal features in bringing together the worlds of fantasy and modern technology.
The property has various leisure areas, such as the outdoor pool and lounge. The bathroom area has an oval shaped bathtub that is placed by sliding floor-to-ceiling windows. Wooden floors and grey tiles on the wall behind the tub tie in with the color scheme of the surrounding nature. It's the perfect example of total immersion with the surrounding landscape. The Schneibel family's interior design makes a point out of merging with the surrounding landscape, which can also be seen in living areas such as the grey hued lounge paired with floor-to-ceiling glass windows, unearthing the surrounding boulders outside.
READ ALSO: Walker Workshop's Oak Pass House Reminds Us of Minecraft
This transparency perseveres throughout the house, creating an open feel as well as providing a great deal of natural light. An uninterrupted view of the beautiful nature around presents the perfect relaxing atmosphere this modern contemporary retreat is meant to serve.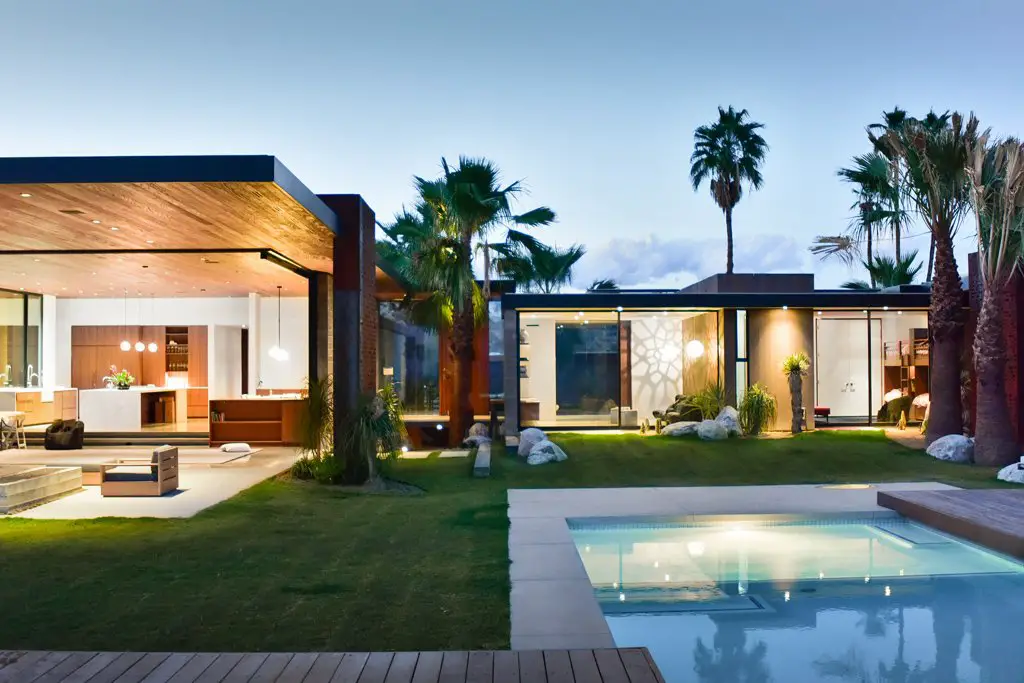 Another feature inspired by midcentury design is how the roof gardens embellishing the home's exterior blend in harmoniously with the mountainous terrain. The Schnabel home's design was made specifically to allow the outdoor playtime areas for the youngest members of the family as well as other pastime activities to be visible. The family has made sure to include a large outdoor pool with the most advantageous view, facing the hills.
The divine scenery was without a doubt the prime mover to every structural decision in the planning of the house.
READ ALSO: This Modernist House has Unrivaled Views of Dry Creek Valley
Photos Michal Utterback via AR&D Architects