[tie_slideshow]
[tie_slide]
[/tie_slide]
[tie_slide]
[/tie_slide]
[tie_slide]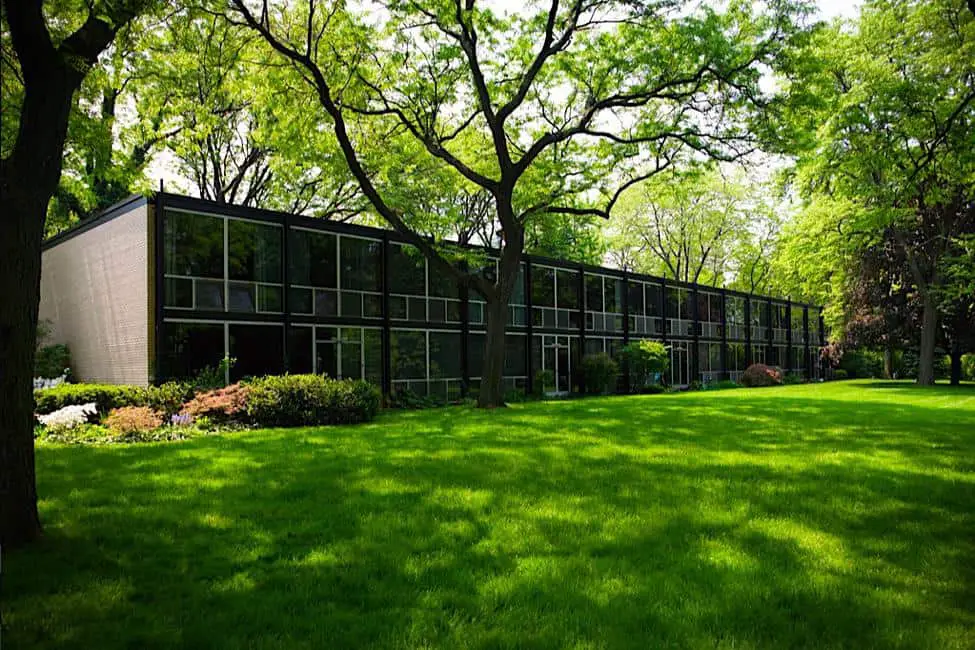 [/tie_slide]
[tie_slide]
[/tie_slide]
[tie_slide]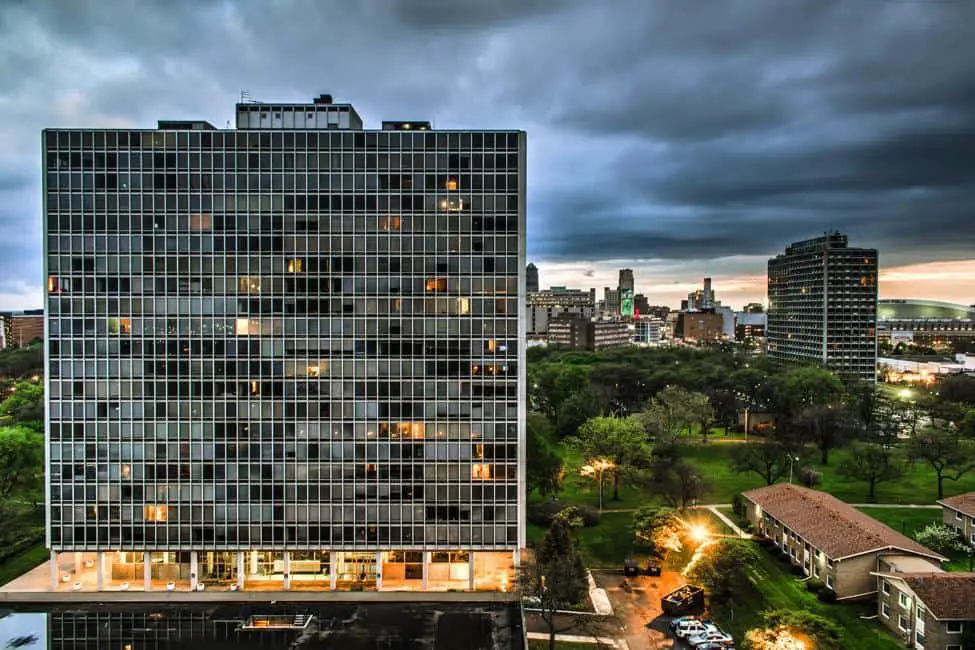 [/tie_slide]
[tie_slide]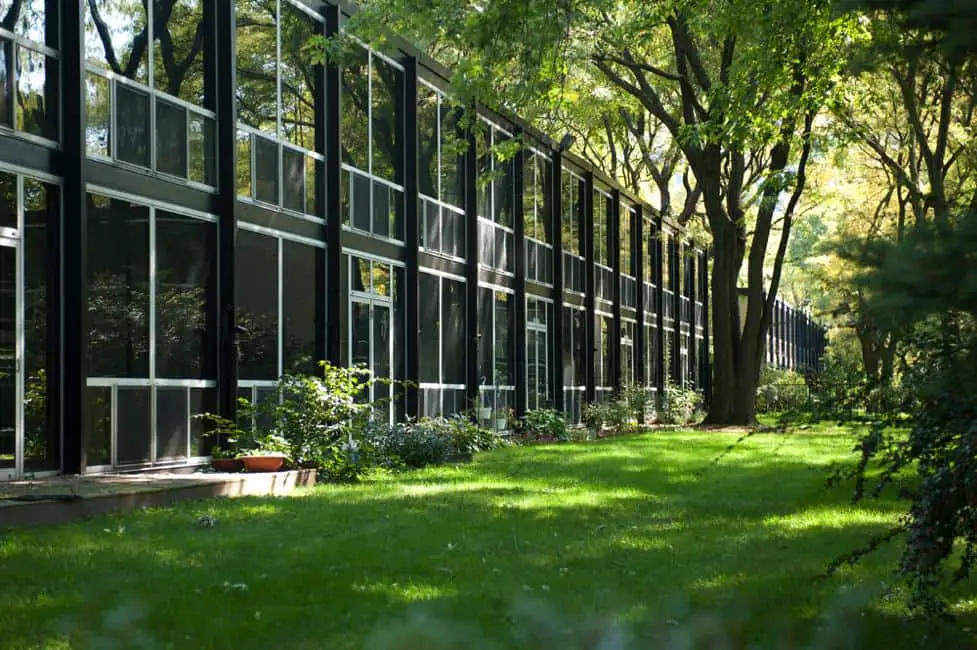 [/tie_slide]
[/tie_slideshow]

After more than fifty years the Ludwig Mies van der Rohe Lafayette Park built in Detroit, still is at its best. Michigan's largest city was once known as the "Paris of the West." In its prime, Detroit lived up to its European-influenced nickname by having sophisticated urban design and architecture. Today, in the shadows of empty high-rises is an overlooked, inspiring example of urban renewal.
Finished in 1959, the 78-acre Lafayette Park buildings complex designed by Ludwig Mies van der Rohe, was a well-publicized joint effort to create living for middle-income residents just east of Downtown Detroit. With Mies, Alfred Caldwell worked as the landscape designer, Ludwig Hilbersier as the planner, and Herb Greenwald, who had collaborated with Mies on a previous project, as the developer.
Completed after other prominent Detroit architecture feats like Crown Hall and the Seagram Building, Mies van der Rohe's Lafayette Park is known for being the most extensive collection of structures designed by the architect.
Even in the twenty-first century, influential urban planner Le Corbusier's "towers in the park" concept helps this stable residential community stand apart from the rest of the city.
Lafayette Park is comprised of three high-rises (The Pavilion and the East and West Lafayette Towers), which all rise out of a filter of forestation, more than 160 townhouses, and two dozen courthouses.
Steel columns running the full height of the façades remind enthusiasts of Ludwig Mies van der Rohe's tasteful architecture concepts. Floor-to-ceiling plate glass windows are signature characteristics of the townhouses, courthouses, and Pavilion—the earliest building of Lafayette Park, built in 1956, which has rental sizes up to three bedrooms.
A variety of bedroom designs are possible in some units due to the higher levels of a unit being offset with the lower.
From an aerial view, the architecture
 of Lafayette Park may appear at first glance similar to that of many inner-city residential areas. However, on the ground level, nature is used through well-landscaped green spaces to inhibit views. A cozy setting is reinforced in with play areas and community lawns while the towers, which each rise to 22 stories, are encompassed by a 13-acre green space called The Plaisance.
These factors, mixed with parking put several feet below grade level rather than between townhouses, allow nature to dominate the human experience.
A 2012 book titled Thanks for the View, Mr. Mies reminds society that Mies van der Rohe's contribution to Detroit's architecture landscape will not go ignored. Authors Danielle Aubert, Lana Cavar, and Natasha Chandani, with the aid of essays, interviews, and new photographs, have one goal: to give readers insight into how Lafayette Park's citizens interact with Mies's design. LudwigMies van der Rohe's Lafayette Park still stands as a prime example as to why not only a forest needs to be seen for its trees, but also why a skyline needs to be seen for its architecture.
SEE MORE Mid-century Modern architecture icons
Photos by Flickr users CitynNature, David Schalliol, Bryan Debus and Sweet juniper.
READ MORE
[one_third]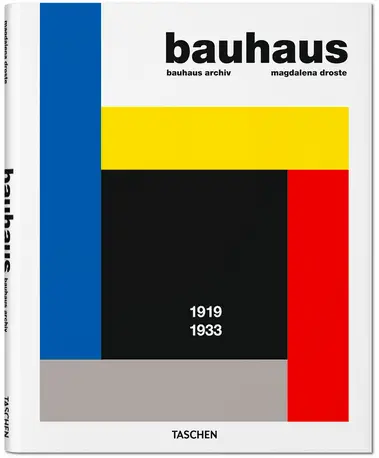 [/one_third][one_third]
[/one_third][one_third_last]
[/one_third_last]