This is a home that really connects with nature. Completed in 2015, it was designed by the architecture firm Wernerfield. Like all the firm's houses this one has been named according to a simple code: CCR1, standing for the place in which it is located, Cedar Creek Reservoir, about 60 miles south eat of Dallas, Texas.
According to the architect, "The goal of the design was to provide an artful and low maintenance retreat that would blend in with the site." They've clearly more than achieved their goal.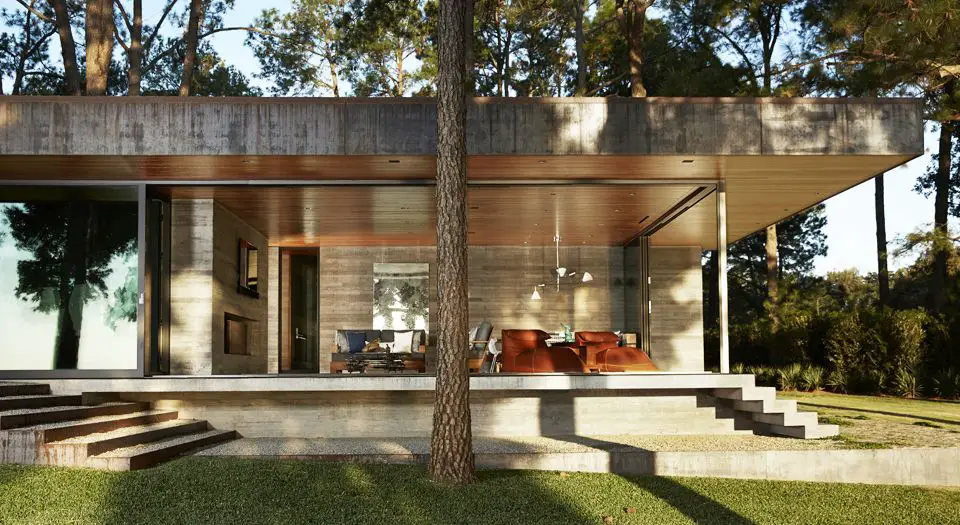 Earthy textures and tones abound in this contemporary style home. This is perhaps most impactful in the presence of a large treehouse clad in weathered steel. A mixture of orange and brown, it is nicely complimented by the teak panelled door nearby, and the panelling throughout the house.
READ ALSO: Marvel in Argentina: Contemporary Brutalist Home by Luciano Kruk
Meanwhile, a variety of locally-sourced stone crops up throughout the house, providing a full spectrum of earthy greys. Such variety is most evident in the long entry drive stone wall, which leads from the edge of the property to the heart of the garden, where you find a delightful sunken seating area.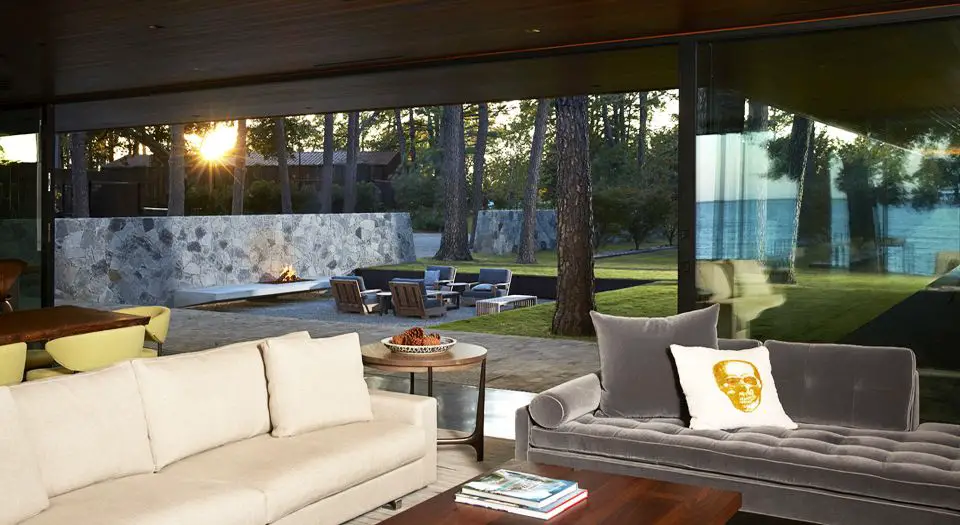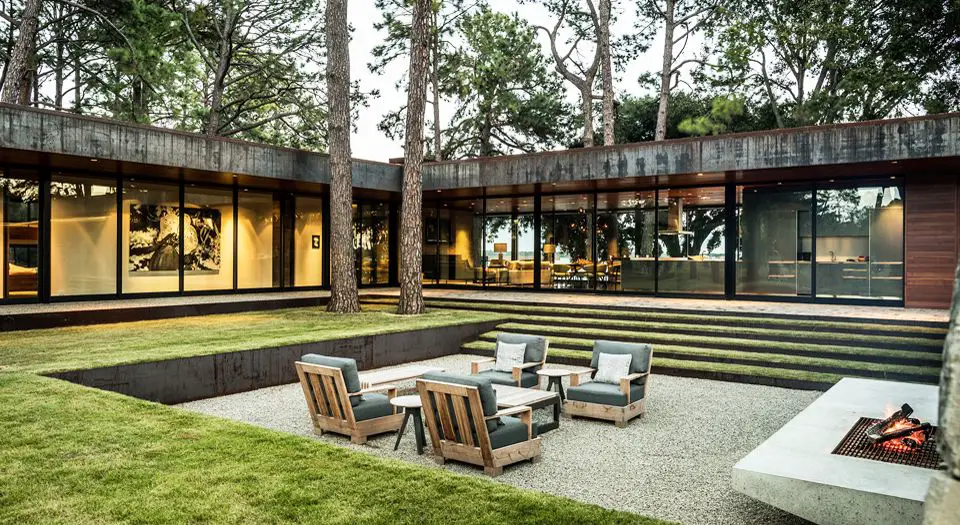 Speaking of the stone features, it is also really nice to see weeds poking through areas of the stone path close to the edge of the building. It's a refreshing change from some of the more manicured contemporary modern homes we usually deal with.
And even the concrete has a natural touch, with the wood in which it was set in still distinctly visible, and creating a wonderful variety of textures. This is particular affecting in the master bedroom where the residual signs of the wood are arranged in precisely the same way as the teak panelled ceiling.
This mirroring effect is present throughout the contemporary home design. Outside, for instance, the underside of the overhanging roof features the same teak panelling while its border is formed of concrete, once again bearing the signs of the wood in which it was cast.
READ ALSO: Contemporary Modernism For The Eco-Friendly LM Guest House
Departing briefly from the nature theme, there is also some really nice interior design elements worth noting. The best mid-century modern furniture is represented in the master bedroom with a couple of Eames lounge chairs, accompanied by a beautiful bed, the headboard of which really celebrates the fantastic texture of the piece of wood it's made from.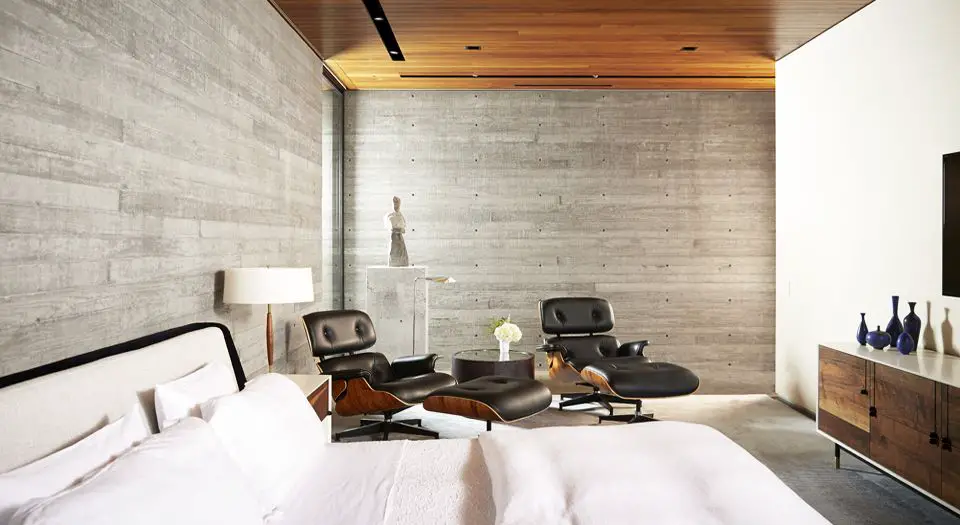 But the real takeaway from this place is its affinity with its natural surroundings. And when we learned that the owner of the house has known the area since their youth (having planted the forest of pine trees as a child) it starts to make sense why this house so successfully connects with its surroundings.