Brutalist architecture always looks rather alien. Yet this contemporary style home, located in the maritime district of Costa Esmerelda, on the outskirts of Buenos Aires, Argentina, really looks like it has hovered down from beyond.
Casa S + J, as it is called, was completed in 2016, by the architect firm Luciano Kruk and was commissioned by two families who wanted to live together as well as have the home occasionally rented out to other people.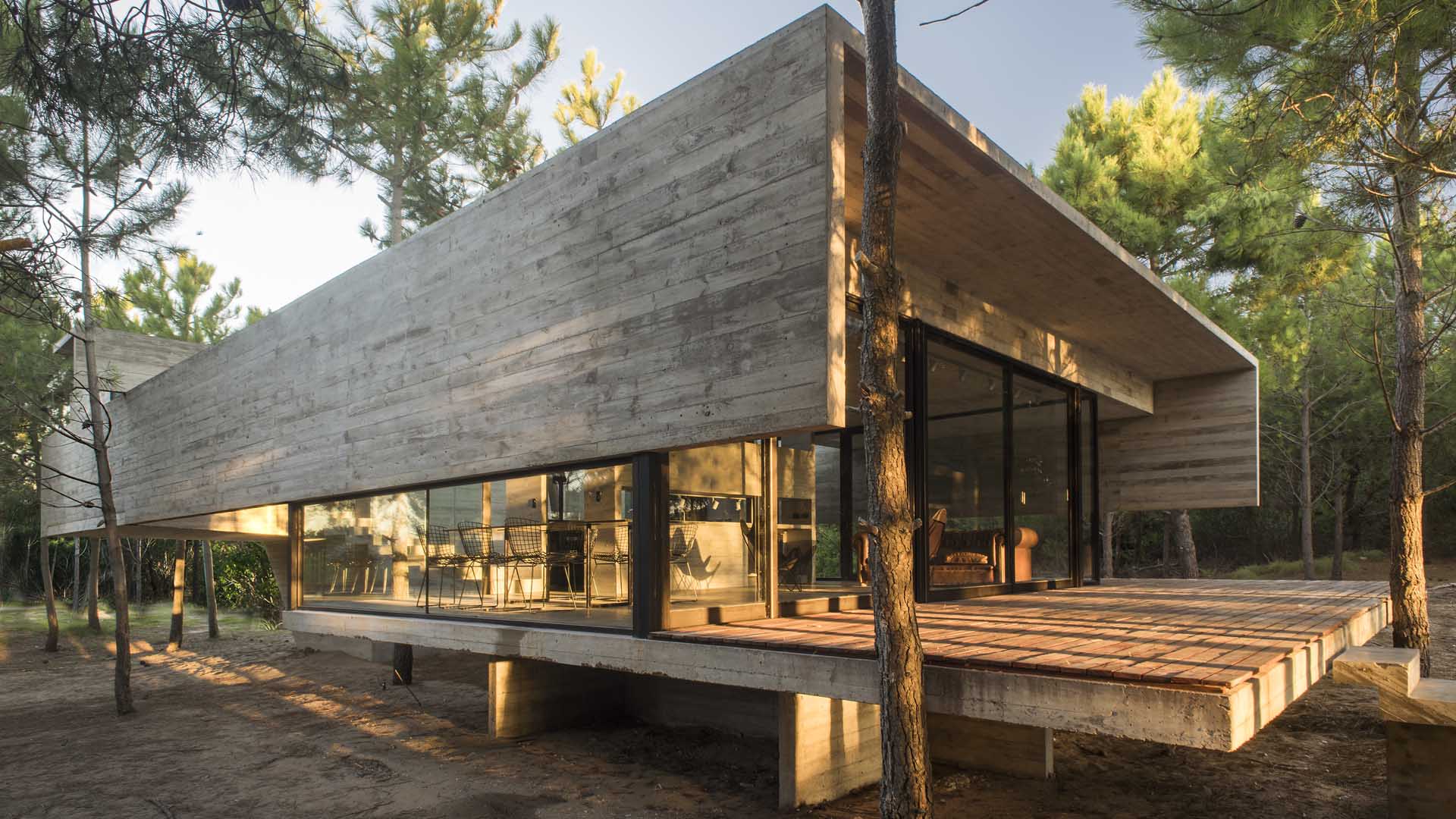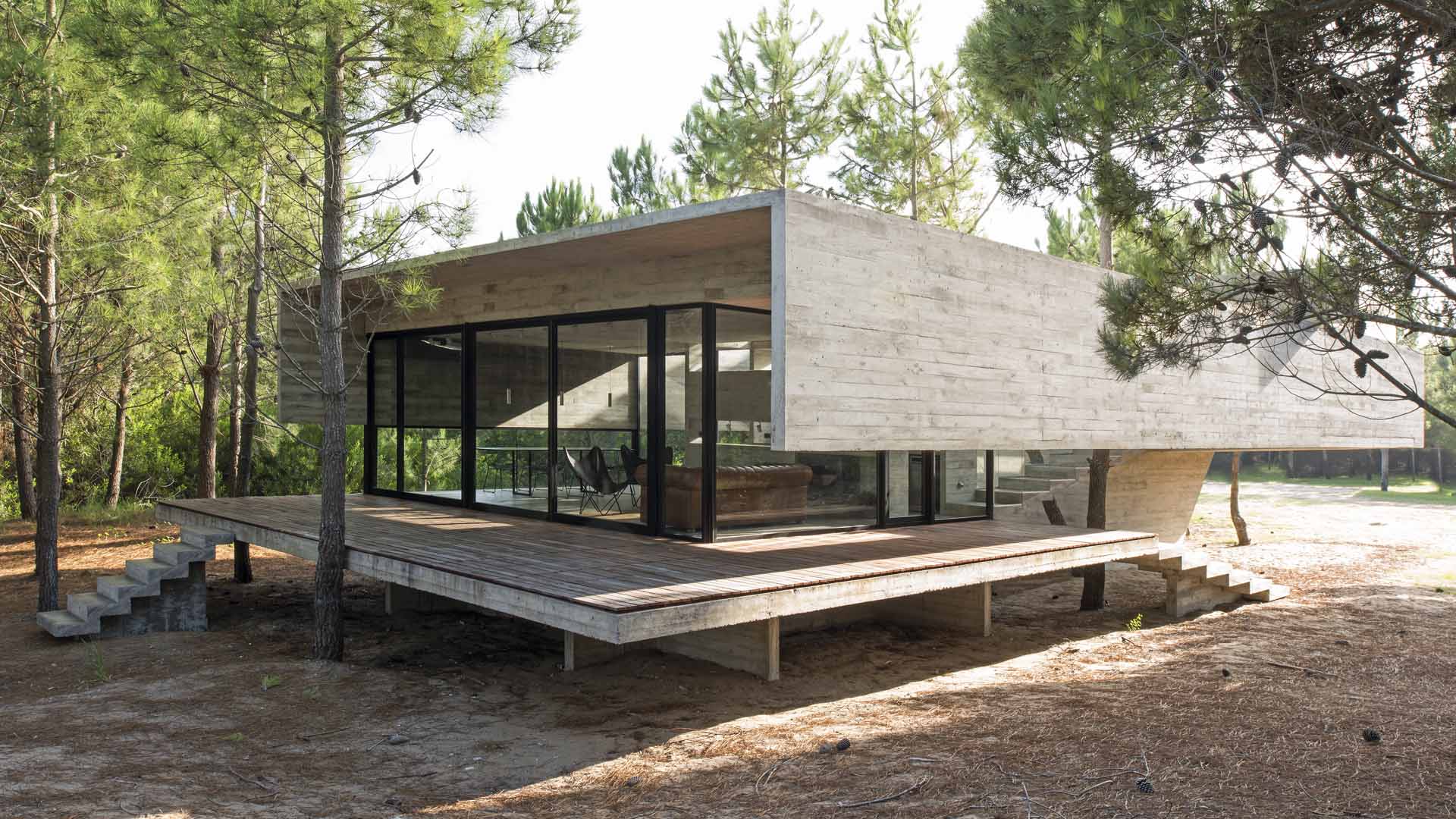 The stripped-down, easy-to-maintain contemporary home design, with its large central living area, was a direct response to this particular brief, and concrete was deemed the ideal material to suit the families' desires.
Indeed, concrete is always best presented in its raw form, and this place really doesn't disappoint on that front. The rawness of its main material is utterly emphatic, something perhaps best reflected in the staircase.
Leading from outdoors to indoors and then up to the second level, it starts with seven wide steps, formed in a perfect, continuous series of right angles and stuck to the building like an abstract, rectangular serpent snaking its way up the a sheer hillside.
After reaching the ground floor these stairs twist and continue through the middle of the house, all the while flanked by a couple of plain glass walls. In its minimalism and its sparse use of materials, the whole effect is utterly beautiful.
Considering the rest of the design, the staircase sets the tone for a building that delights in its form, as well as the materials that it comprises.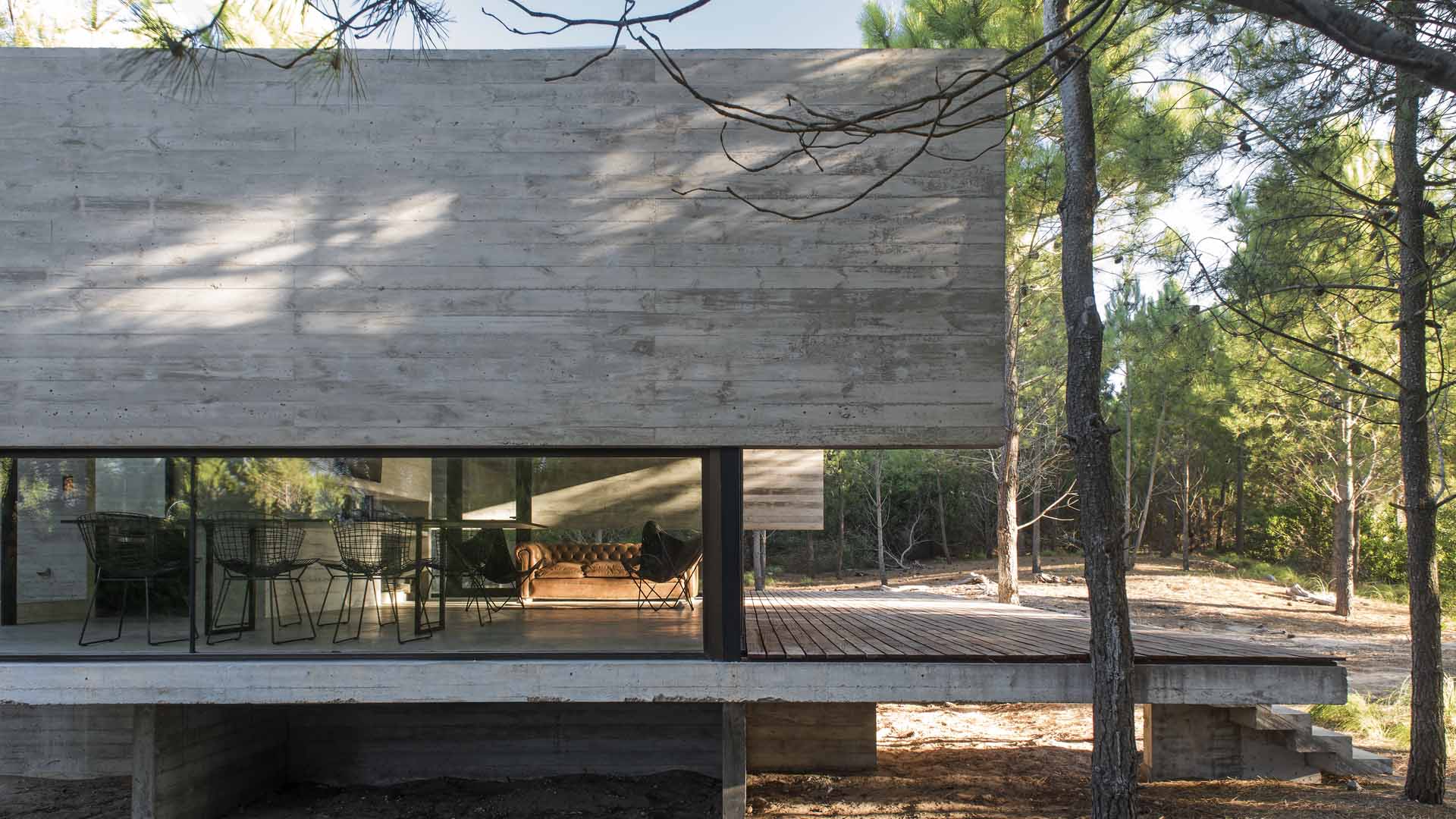 Yet another really pleasing element of this contemporary house is how little its forceful design actually interferes with its surroundings. The forest, primarily consisting of pine trees, is left completely untouched by the structure, with trees cropping up through the middle and right next to it.
Furthermore, those large windows allow the structure to look almost unfinished, lending a sense that nature is ever ready to overwhelm it.