You could go as far as to say Palm Springs has become synonymous with midcentury design. At the hands of builder Joe Dunas and the Alexander Construction company, The Swiss Miss Houses were built in the Vista Las Palmas district of Palm Springs, California, in the 1950s. It was during a time when the area was undergoing many developments. The same construction company is also responsible for the Donald Wexler's prefabricated homes.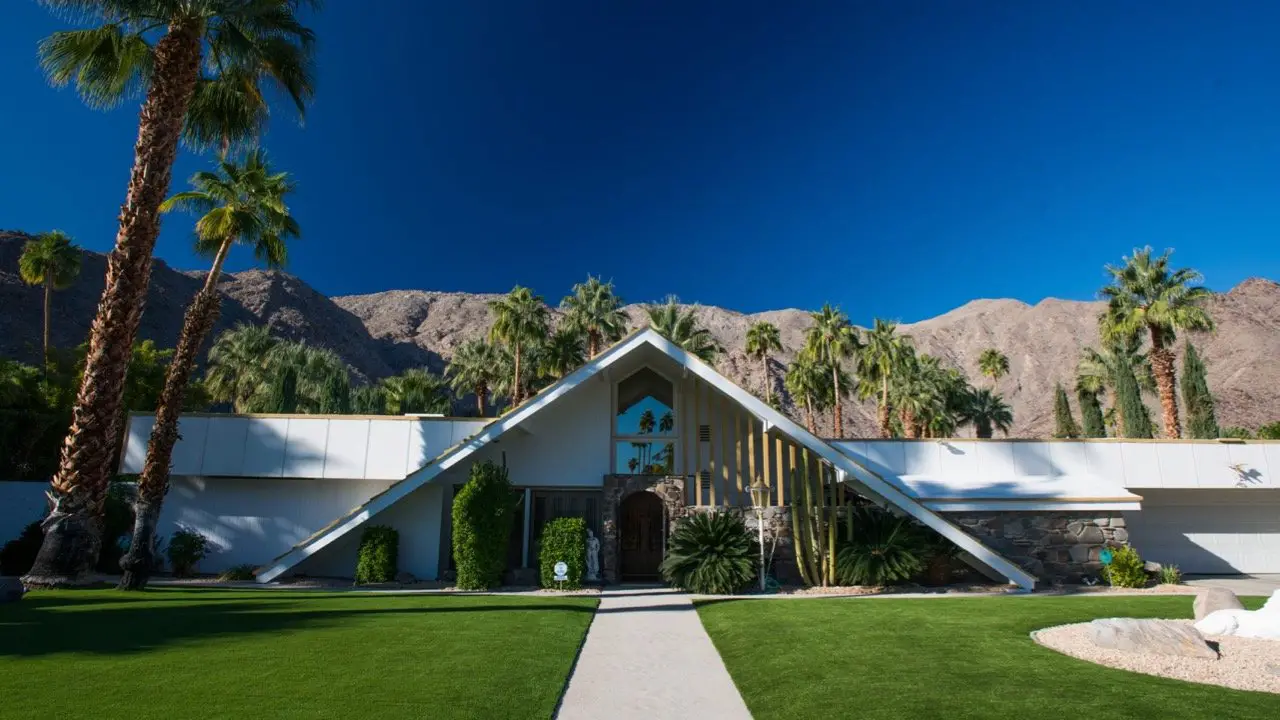 Flat roofs as well as the "butterfly" roof style had become a common site in the neighborhood around the mid-20th century. The latter roof-style was a trademark Modernist American architect William Krisel. Dunas had the wish for an architect to design a collection of homes that will stand out from the neighboring ones. After Krisel turned down offer, Charles DuBois stepped in to take on the role.
READ ALSO: This Opulent Palm Springs Home Offers a True Sensory Overload
As a result, a collection of chalet-esque modern homes stand in Vista Las Palmas. The Swiss Miss Houses are all one-storey residences that have been planted to rise from the ground. Based on midcentury modern design principles, the homes are fronted by a climactic, two-story A-frame with shingled roofs that include unique detailing.
The front of the A-frame is a massive wall of glass, providing impressive views. Pitched frames stretch out from the front to cover the rest of the residence.
READ ALSO: Photographer Dan Chavkin Talks About His Passion For Palm Springs and Mid-Century Architecture
Despite being single-story homes, DuBois designed his Swiss Miss homes to have high ceilings to avoid the feeling of being too confined in a space. Another assumption about DuBois' roofline is that he was heavily influenced by Polynesian design – a popular design trend in America during the post-war period. In other words, they have the appearance of Swiss chalets with tropical tiki details
The residence does not shy away from allowing natural light to pour in through its' generous use of glazing. Natural materials such as stone and wood harmonize with the surrounding boulders and trees. Not withholding in midcentury characteristics, these Swiss Miss homes are largely embellished with mod furniture and details such as massive stone fireplace, running up from the center of the living room.
READ ALSO: Barry Berkus Mid-Century Home in Palm Springs: Geometric Delight
Some of Hollywood's nobility resided in Palm Springs' Vista Las Palmas during the 1950s. Reportedly Marilyn Monroe, Dean Martin, Peter Lawford, Joan Collins and George Hamilton lived in the area. It is no wonder these Swiss Miss homes are so highly sought-after; they are 15 truly unique and rare tropical alpine residences.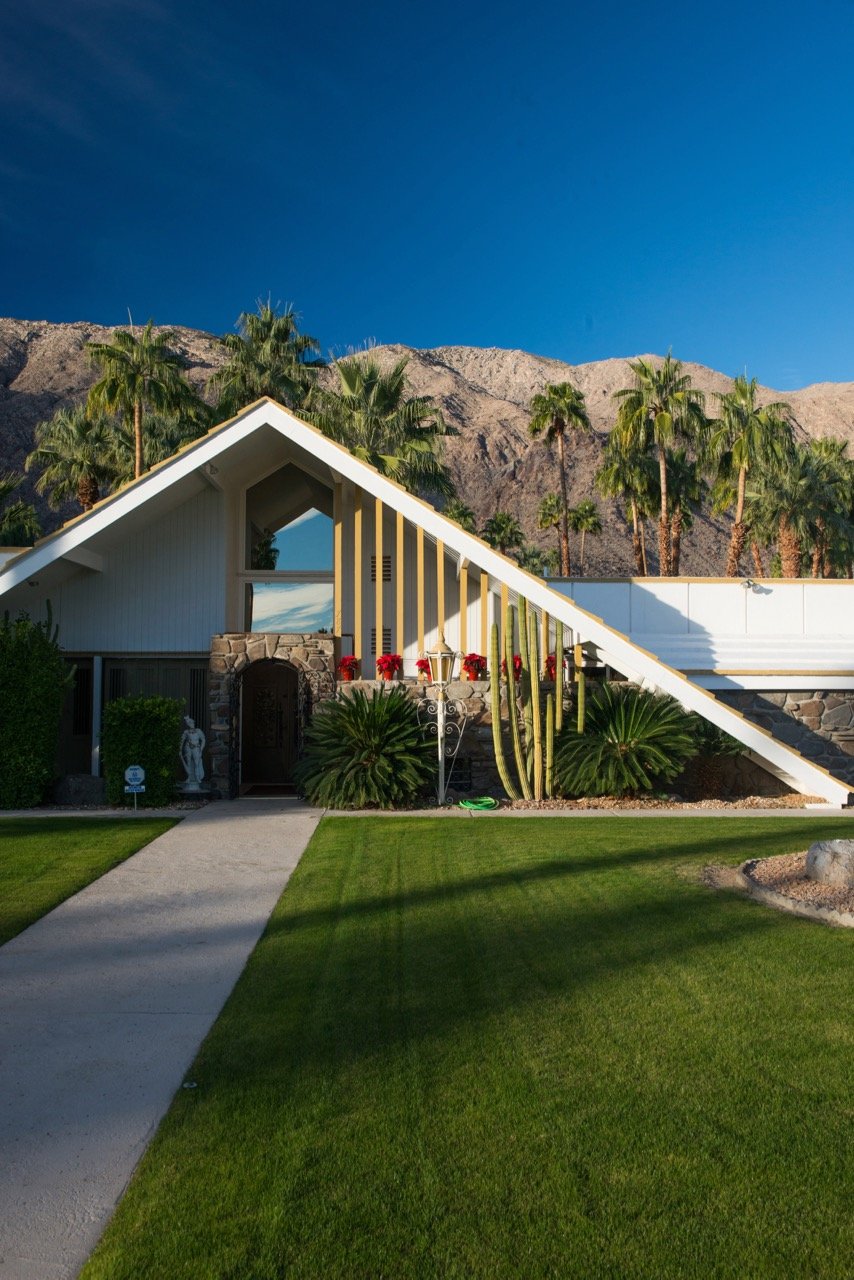 Photos by Dan Chavkin and Tom Blachford