This project demonstrates a contemporary post and beam renovation nestled against Freyman Canyon in Studio City, California.
The previous aesthetics were disjointed and lacked the original midcentury spirit of the home. There were years of poor design choices to correct in order to showcase the home's original intentions.
Kirsten Blazek and her team from A 100x Better wanted to reinvent the space by infusing a combination of midcentury architecture and forward-thinking design.
The home features clean lines and bold textures with an underlying tonal color palette set against sharp contrasting colors.
Classic midcentury details are incorporated including ceiling high windows to bring in natural light, contemporary art and statement light fixtures. A combination of the terrazzo, stainless steel, and slatted cabinetry mesh together the past and present.
The garden is a peaceful oasis with native plants, abundant sunlight, and mountain views. 
We sat down with Kirsten Blazek to find out more about the project, her inspiration and how she achieved this transformation.
What do you think was so special about the midcentury modern period in American design? 
The prevalence of mid-century modern homes and design was initially a response to coming out of WW2 and families wanting to spend time together in open spaces with lots of access to the outdoors.
These homes were unique at the time for having clean lines, being typically on one floor, and featuring large floor to ceiling windows and minimal decorating style.
In my opinion, the integration of nature into home life is one of the most special features of a mid-century modern home. The midcentury time period really changed the way we all live in our homes, leaving us all wanting more flow and access from indoors to the outdoors.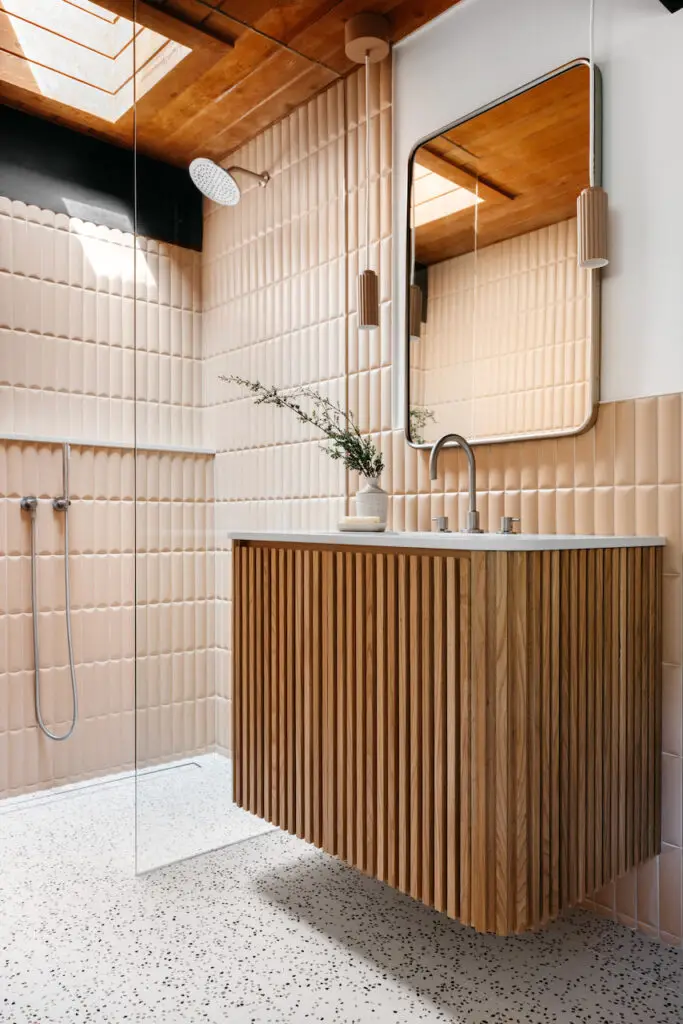 Do you have any tips for people interested in adding midcentury design elements to their home? What should they pay attention to and why? 
I think it is very important to not fight the home's original style and character, but I am not a purist when it comes to designing a midcentury home.
I like to blend quintessential midcentury materials with more modern materials and I prefer our midcentury homes to not be too referential.
Midcentury homes can incorporate a wide range of materials because of their clean lines and minimal designs, so I like to add in elements that will warm up the home, for example, leather, vintage rugs, and vintage art.
Photos by Alex Zarour