With their progressive design philosophy, San Francisco firm William Duff Architects has been often sought by clients seeking for a unique sense of place.
This uniqueness is reflected in The Lure of the Land, also known as the Butterfly House. Inspired by their childhood memories in India and Ireland, the house is very much a reflection of the clients' origins.
William Duff Architects borrowed from the vernacular architecture of Ireland and courtyard houses in India to create the expansive and open mid-century modern home.
The main element of the courtyard "fosters a sense of community, and we maximized the relationship to the land through landscaping to create a feeling of expansiveness."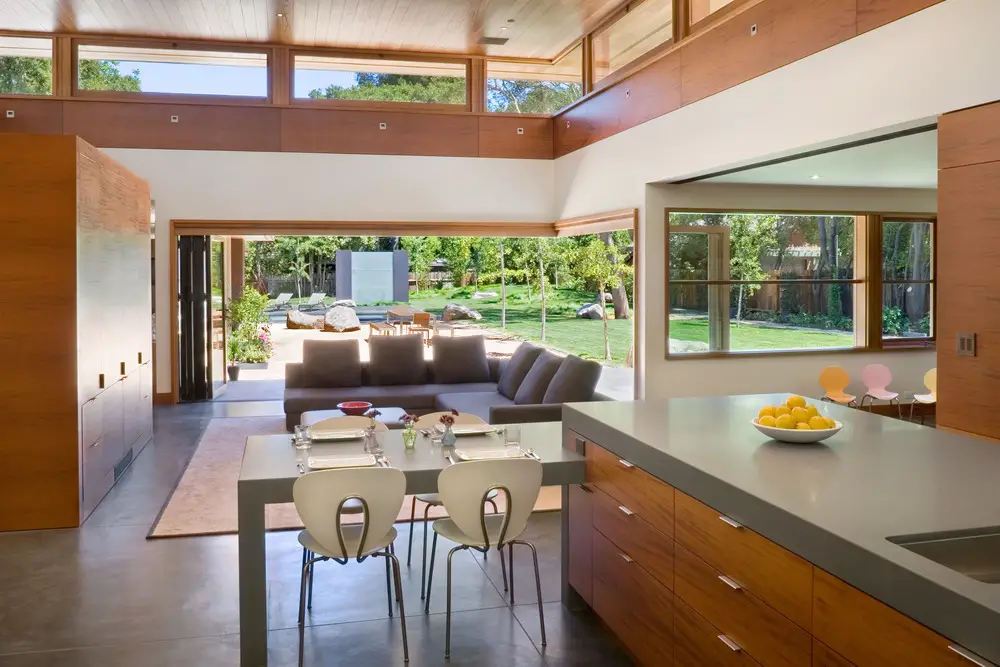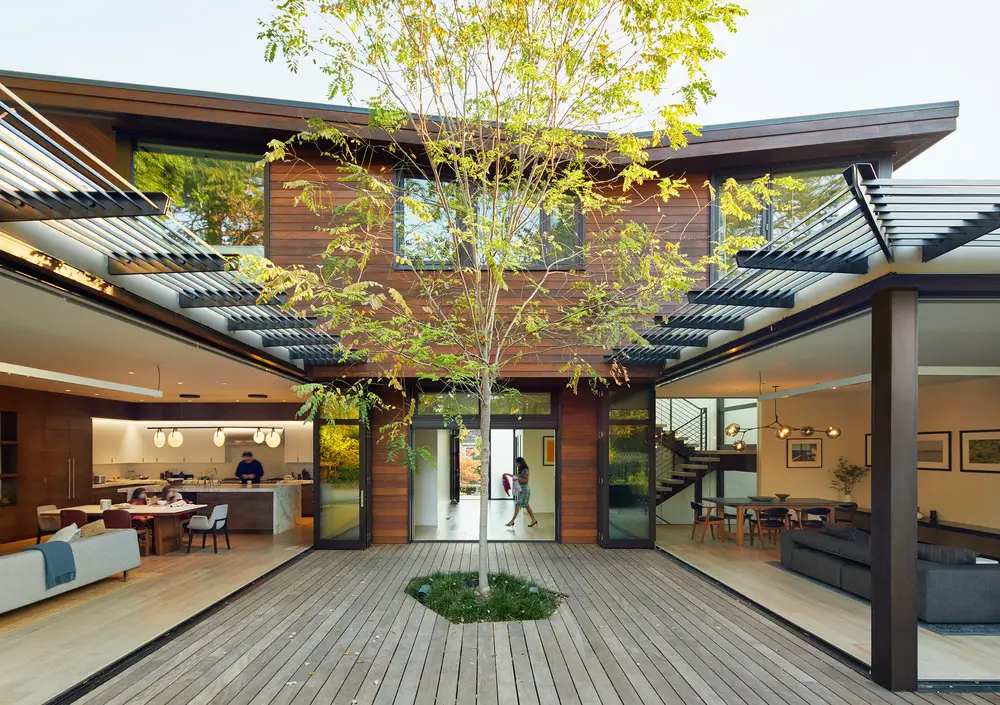 Honoring the creative wish list of the mixed heritage couple, William Duff Architects designed a residence that is conducive to connecting with nature. Consistent with their vision of their design response as "always in harmony with the land and reinforces the connection between people and nature."
William Duff Architects created Butterfly house to have seamless transitions between indoors and outdoors. Floor to ceiling sliding glass doors create the illusion of continuous spaces and allows not only for programmatic flexibility, but for visual transparencies as well.
The courtyard functions as the central element and works as a lynchpin, connecting the different spaces of the house. 
In designing this Missouri modern house, the client reached out to architectural studio Hufft Projects, who quickly turned their vision into a metal masterpiece.
While materiality shines in this project, the programmatic organization and design language likewise radiates throughout the house. The open floor plan is broken down with heavily textured rugs, giving the inhabitants a sense of warmth.
Heavy Metal also features a courtyard, but translates it into its own aesthetic language. Hufft Projects therefore bound a large outdoor space with panels of steel and glass facades. The dining area, like in most residences, serves as the heart of the house.
Like many of the houses in William Duff's portfolio, the Butterfly House is an exemplar of "the firm's commitment to a culture that fosters curiosity, collaboration, and innovation." Through its honest use of materials, William Duff offers a suburban house that is truly connected with nature.