Today's architects find inspiration in the Modernist principles of connecting with nature while respecting it. Open plans and glass walls are key elements of their projects and today another element is included: sustainability.
Modern houses need to be sustainable and responsible, both in terms of materials used and energy consumption. These are some of the elements that inspired architects Linda Taalman and Alan Koch for the itHouse project.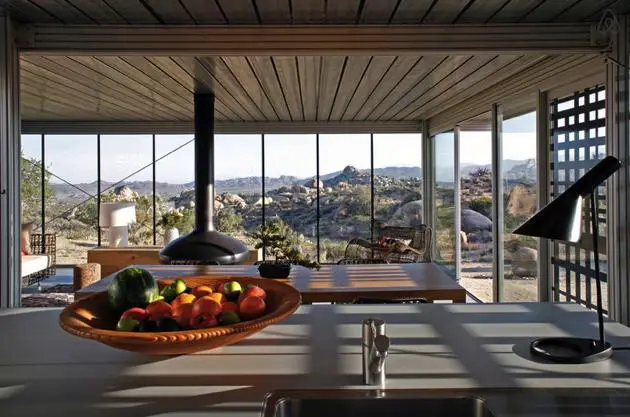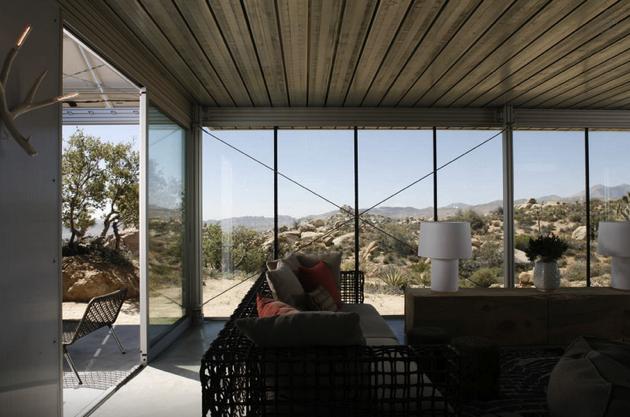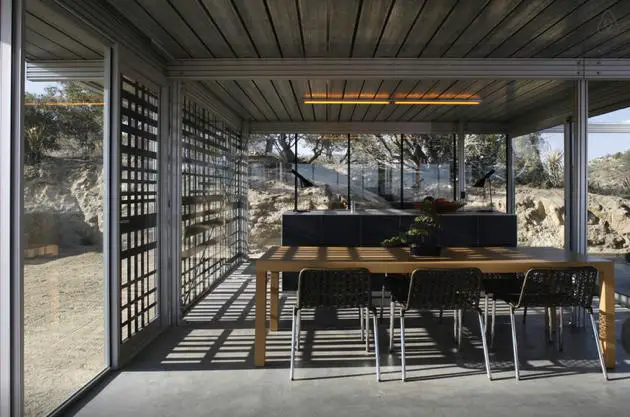 From Taalmankoch website: "The itHouse is a design system developed by Taalman Koch that utilizes a series of components prefabricated off-site to better control the construction waste, labor, and quality of the finished product. Conceived as a small house with glass walls and open floor plan, the itHouse maximizes the relationship of the occupant to the surrounding landscape while minimizing the building's impact on delicate site conditions.

Energy efficiency is achieved in the itHouse through passive heating and cooling, utilizing site orientation and cross ventilation, radiant floor heating, hi-efficacy appliances & equipment and the use of solar photovoltaic & thermal panels."
Good news is that this specific itHouse in Pioneertown, California is also available for rent for short periods on Airbnb.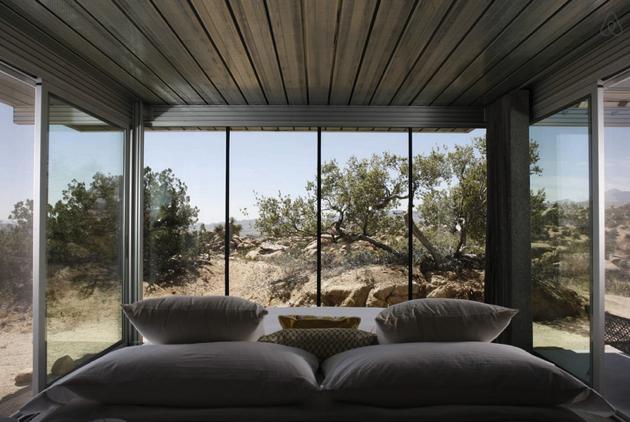 (Photos via Airbnb)