The original Swan chair was designed by Arne Jacobsen as part of a project for the Radisson's Royal Hotel in Copenhagen that also included the Egg chair. Arne Jacobsen's design consisted of a curved hard plastic seat on a polished aluminium stand.
The aluminium swiveling base was not part of the original design for the Swan chair. It previously had a set of cross-shaped legs made from laminated beech wood. When you actually look at the chair from a side view, it is quickly apparent why the Swan chair received its name. You can clearly make out a swan's shape with the armrests as the wings and the backrest forming the neck.
(Radisson Royal Hotel in Copenhagen)
Jacobsen mainly draws inspiration from his own work such as enhancing design elements from previous plywood furniture and, in particular, the Series Seven chairs. He continually developed and remodelled his most important basic designs. The Series Seven chair's curved shape can be very closely compared to the Swan.
His final choice of moulded plastic instead of plywood was also significant as it freed Jacobsen to mold a more impressive and dramatic piece of work. It was the culmination of a variety of his other designs over many years. More broadly, there is some evidence that works by his peers or colleagues were also a great inspiration for Jacobsen.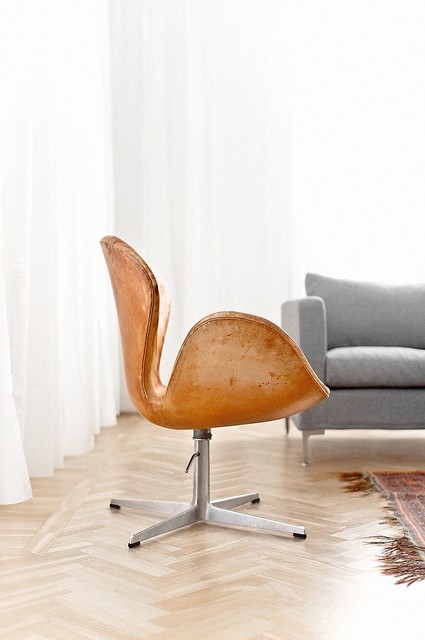 Henry Klein significantly sold his patent design for molding plastic to Fritz Hansen who collaborated with Jacobsen. This revolutionary technique helped to change the furniture design industry. It played an important role in influencing not only Jacobsen's work but also international designers such as Charles Eames and Eero Saarinen.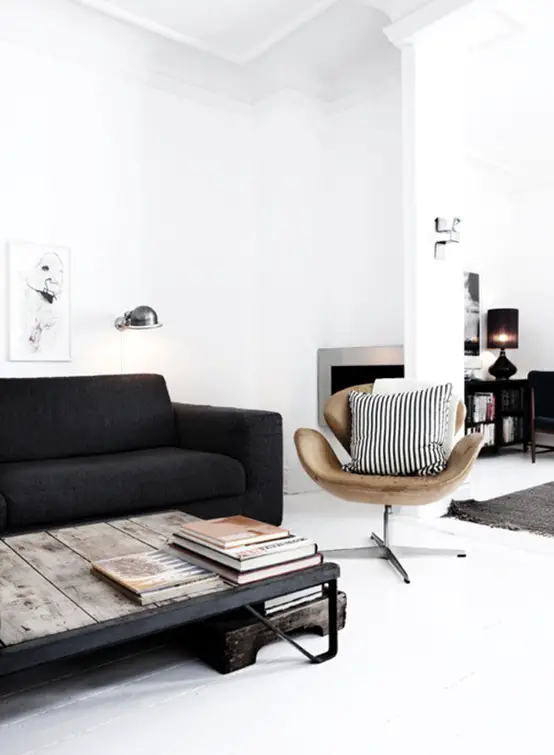 Jacobsen was able to combine all these new techniques and stimulating ideas from various sources and make a unique impact on this era of furniture Mid century design. He was able to showcase the Swan chair as a formidable example of his exemplary attention to detail.
The Swan chair is manufactured by Knoll since 1958 but not exactly for all pockets so, if you would like to own one but you are on a budget, I would advice  you to check this alternative.
This post is part of my series of articles about the most iconic mid century modern furniture ever designed, check them out now!
Photos via here