[tie_slideshow]
[tie_slide]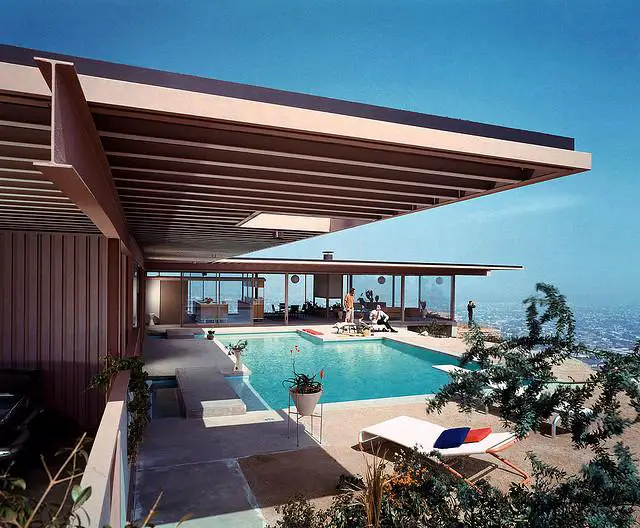 [/tie_slide]
[tie_slide]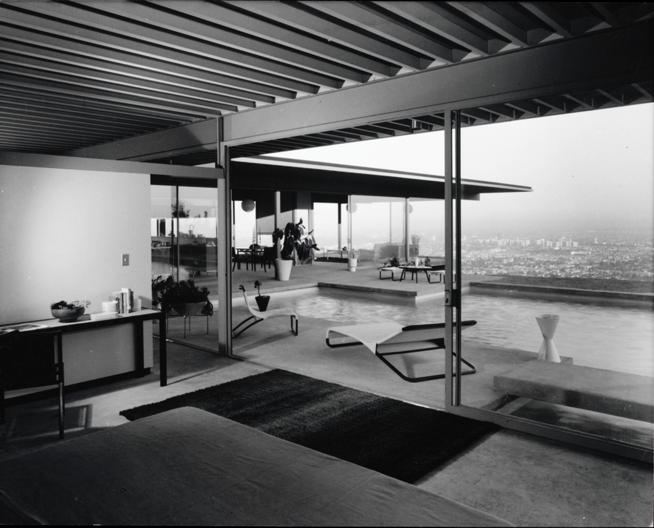 t [/tie_slide]
[tie_slide]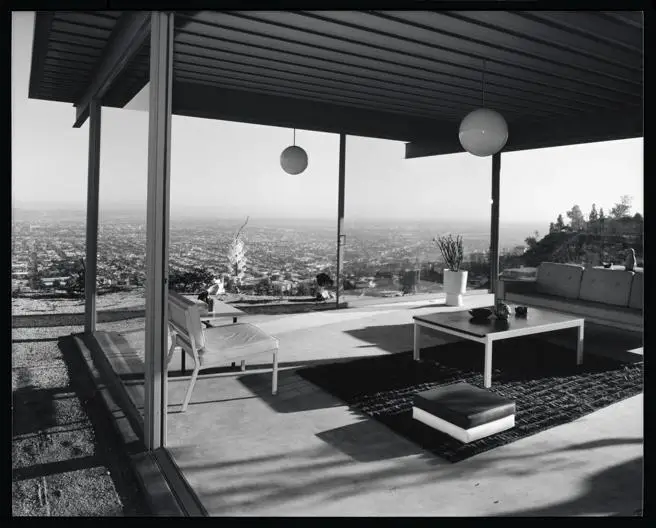 [/tie_slide]
[tie_slide]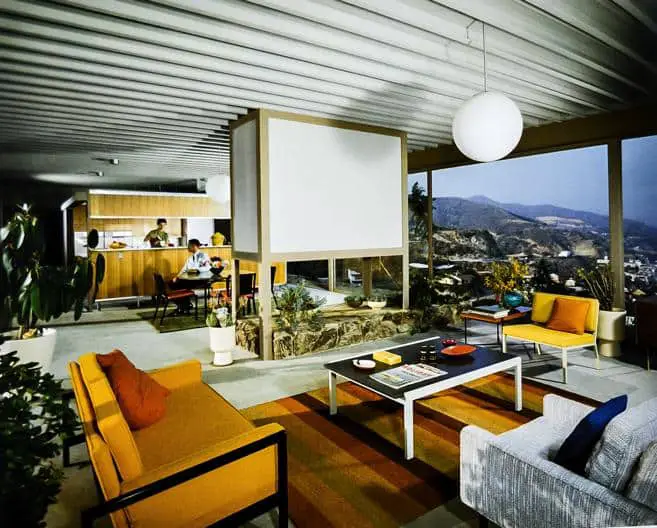 [/tie_slide]
[tie_slide]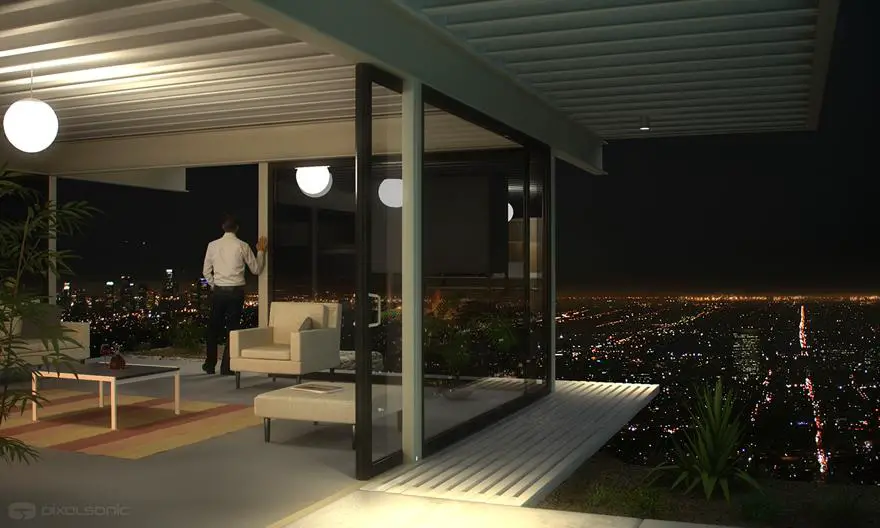 [/tie_slide]
[/tie_slideshow]

Probably one of the most famous and photographed Case Study Houses, the no. 22 was designed by Pierre Koenig in 1960.
The Case Study house 22 was built on a promontory overlooking the city of Los Angeles and has an L-shaped plan with a structure made of steel and glass. Its minimal design, made this house one of the most iconic Case Study Houses and an example of experimental construction methods.
Koenig designed the Case Study House 22 with all the rooms facing the swimming pool spanned by a concrete footbridge that easily links the car parking space with the entrance. The architect created a pavilion made of steel, framing 20-foot wide elements of glass that defined the inner space: a minimal and elegant design.
In the final part of the L, there are the bedrooms, the dressing room, the master bath close to a facility area, and the kitchen. The living room faces the amazing view of Los Angeles and it is enclosed within glass walls and steel columns. The kitchen appliances and cabinets, along with the freestanding steel fireplace, are the only elements interrupting the open space.
The wide overhanging roof shelters the interior from the afternoon sun light and sky glare, also covering the outside living area.
Koenig prevented possible erosive actions and seismic events that might damage the structure of the Case Study House 22, encasing the beams with twelve inches of concrete and setting the piers back from five to seven feet from them. The walls, all made of glass except on the street side,  also contributed to make the house resistant to all kind of horizontal forces.
Also, Koenig took full advantage of the site. Since the house is located on a promontory with a 240 degree view of the city, he designed an open plan that the owners could enjoy as much as possible and which expanded to the outside.
SEE MORE Case Study Houses
Photos by Flickr user James Vaughan, Pixelsonic and Sandraespinet
READ MORE