This contemporary home design in Washington, United States, really melts into its rough, natural surroundings. Designed by architecture firm mwworks, in collaboration with structural engineers PCS Structural solutions and contractor Alford Homes, Inc., the Case Inlet Retreat takes its name from its location on the Puget Sound. It's an appropriate name given how sensitive the design is to its surroundings.
Both inside and outside the house, the materials are rugged. If they are processed or treated in any way, it is to bring out their natural qualities. This is perhaps best illustrated in elements such as the Ipe wood decking, the earthy brown steel girders that make up the roof, and the similarly treated steel panel walls by the entrance to the house.
Another pleasing characteristic of this contemporary house is that it makes maximum use of a small amount of space. In this, it brings to mind another house we reviewed recently in Aldeia da Serra in Brazil.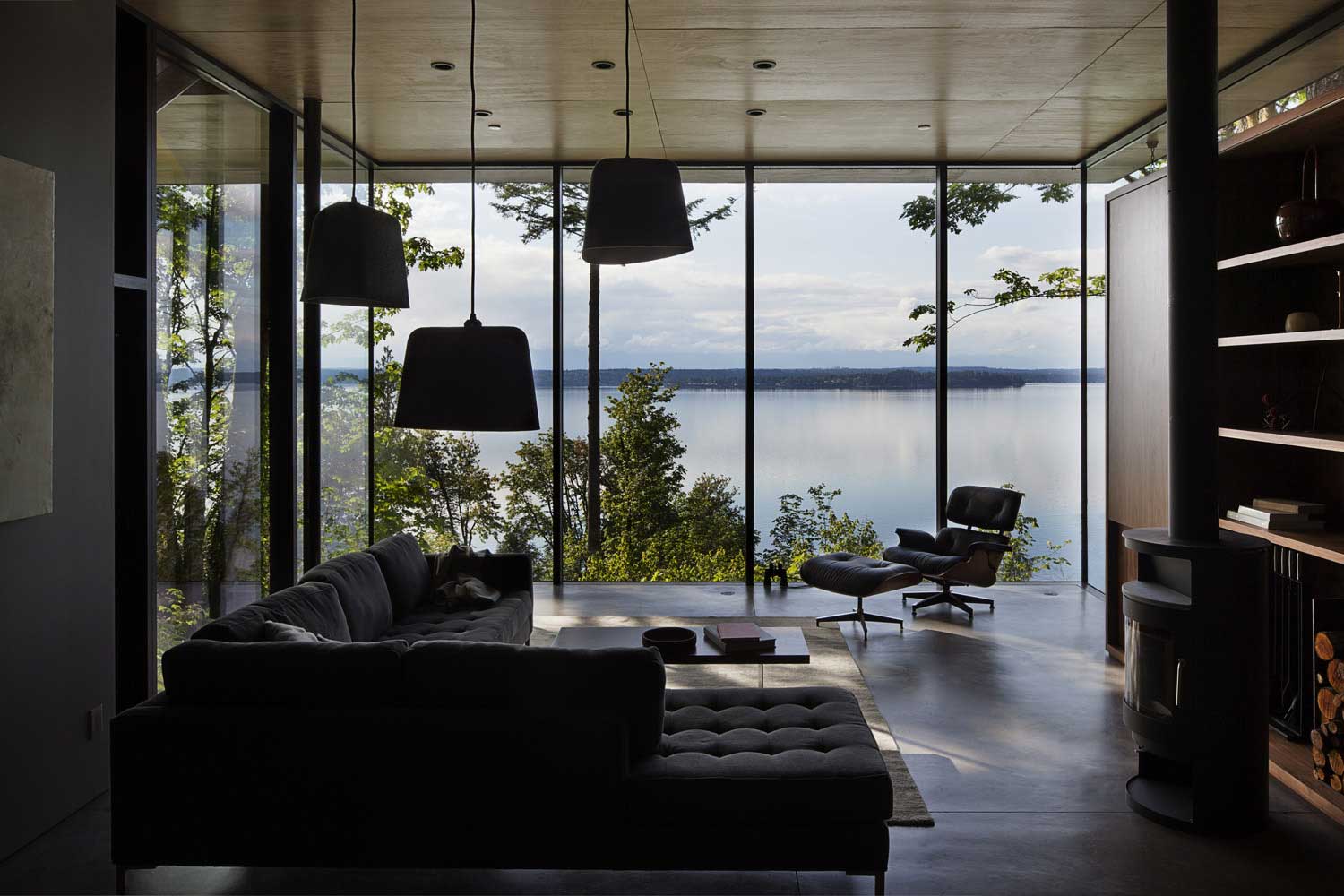 This clever use of space is particularly evident in both homes' repurposing of the roof as an extra floor. In this, they each take their cue from some of the earliest modern style homes, which really made a virtue of the flat roof. Indeed, as Le Corbusier emphasised in his famous "Five Points", a flat roof is an extremely effective way of extending the home into the outdoors.
It would be nice to have the Case Inlet Retreat completely abide by Le Corbusier's rule by having a bit more nature on the roof itself. But it certainly compensates for this in the amazing views that it boasts from such a vantage point. Besides that, the immediate landscape is so full of trees and other fauna that it provides quite a welcome area from which to enjoy the surrounding nature.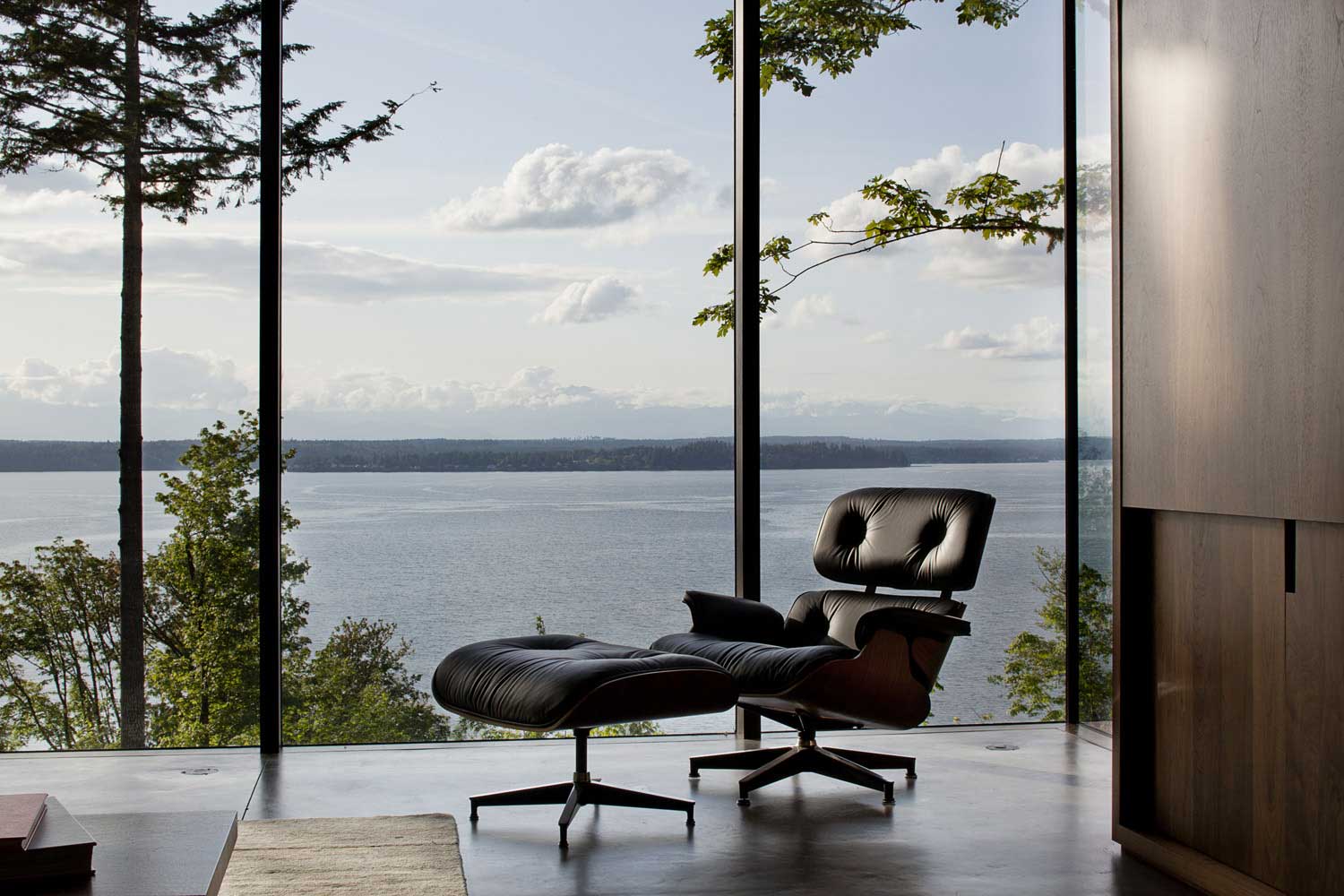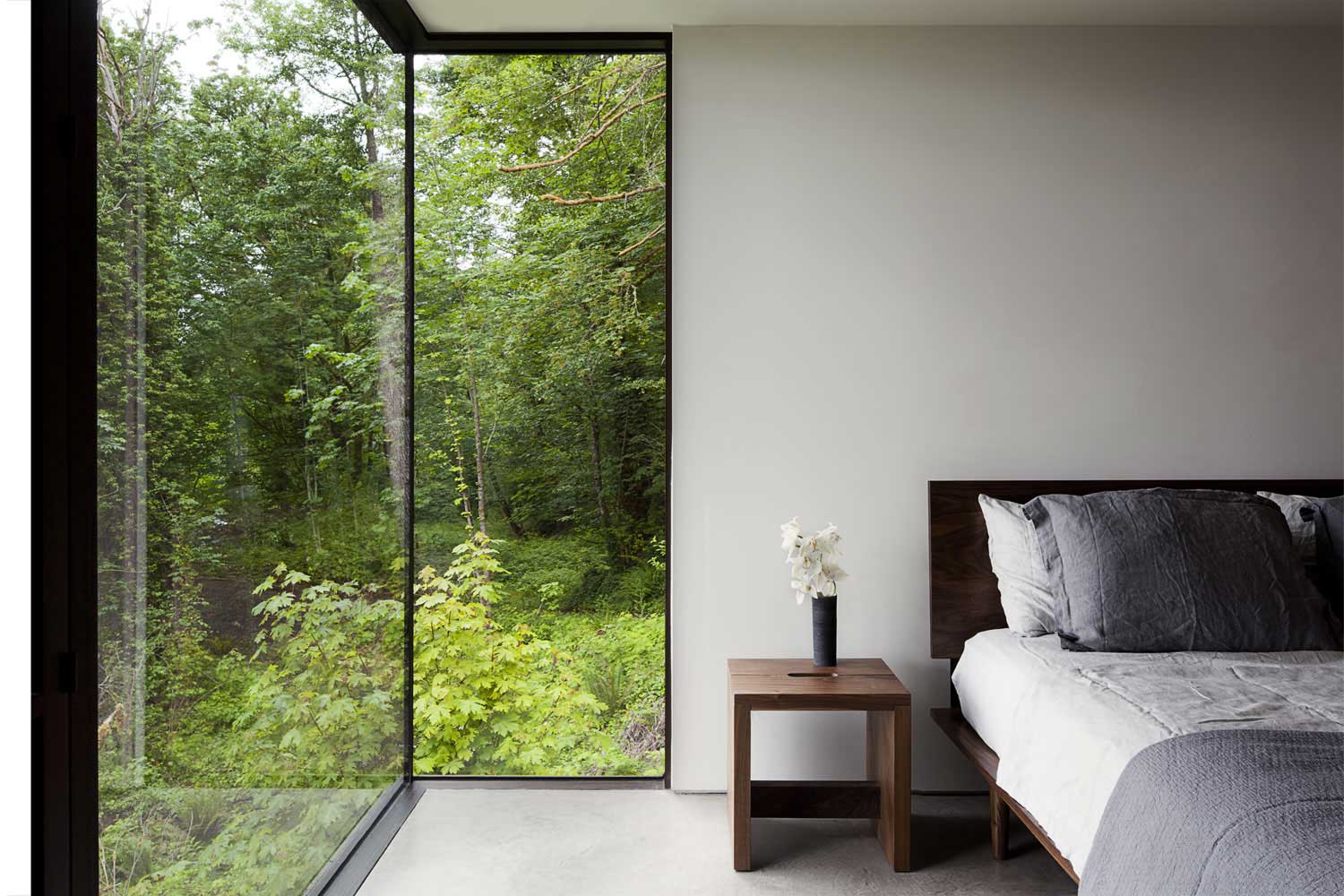 With its combination of earthy colours and simple forms, this contemporary style home clearly underlines that good modernist design need not conflict with nature.