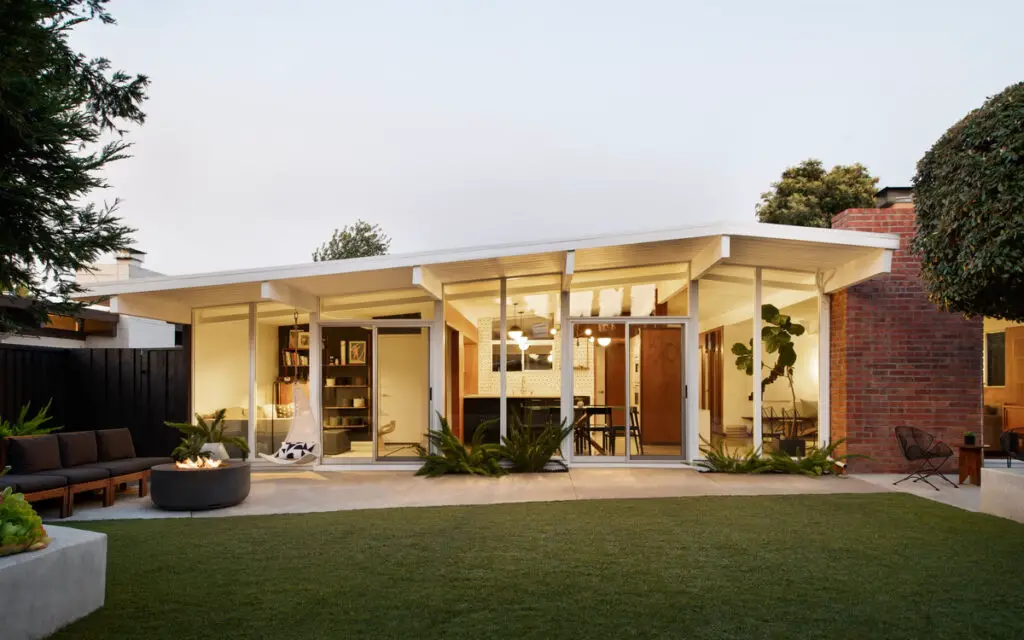 Text by Blaine Architects
After losing out on offers for other Eichlers, a young family sent letters to homeowners expressing interest in moving in to their Eichler development. Not a day later, they got a response from an elderly woman who was planning to move to be closer to her son.
And there, the project to renovate an Eichler plastered in wallpaper was born.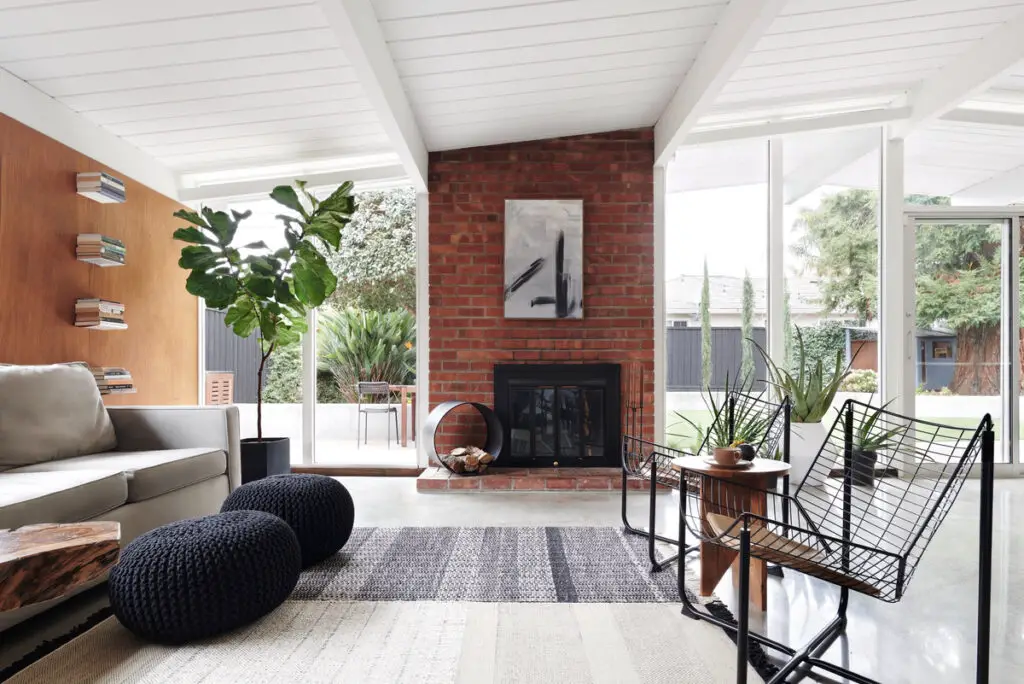 The homeowner, Karina Marshall, was an aspiring designer and this project launched her design career.
She and her husband renovated the 1400sf home, thoroughly restoring any existing original wood paneling and even borrowing paneling from the closets to use in the kitchen.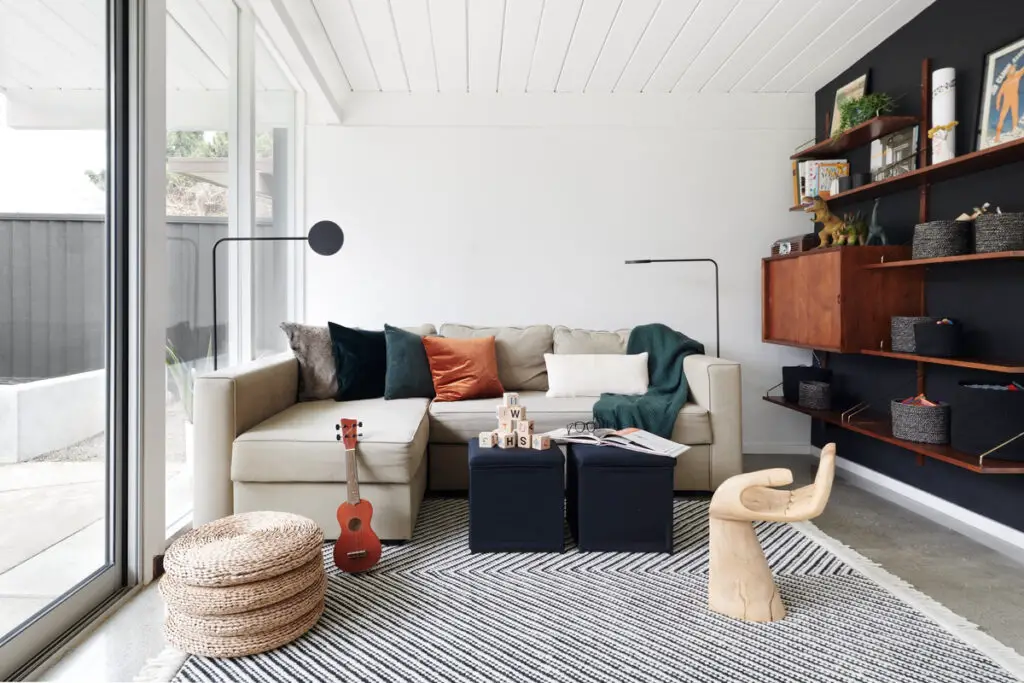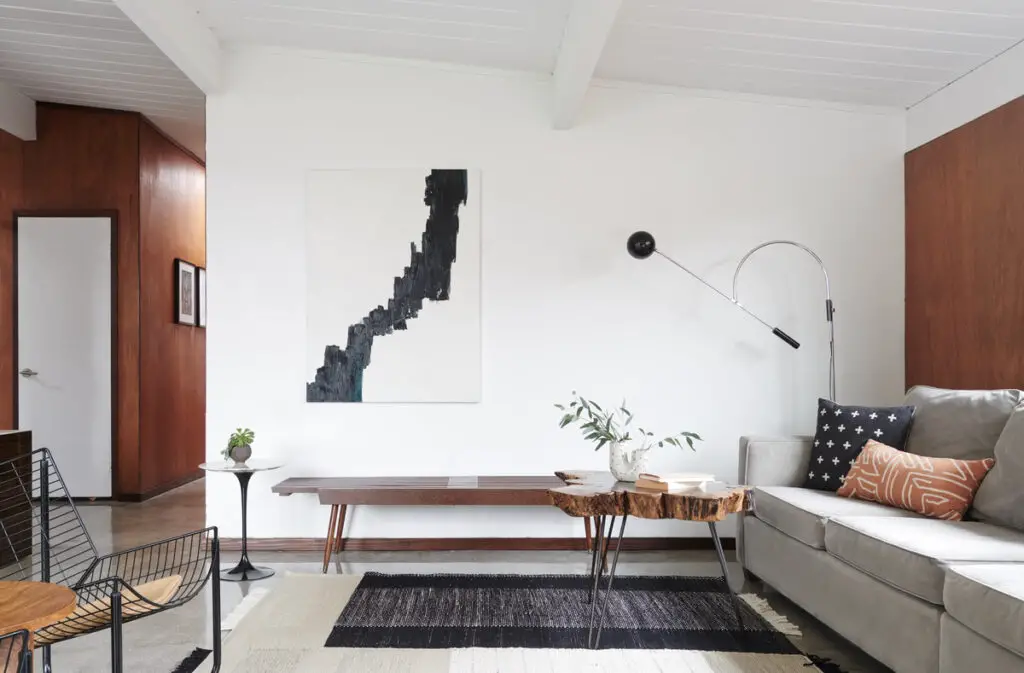 Once becoming an Eichler owner, Karina tried to get as much information on these homes as possible. She located a collection of brochures and correspondences donated to UCLA and traveled to the Special Collections library in LA to view and photograph original Eichler letters, site plans, and more.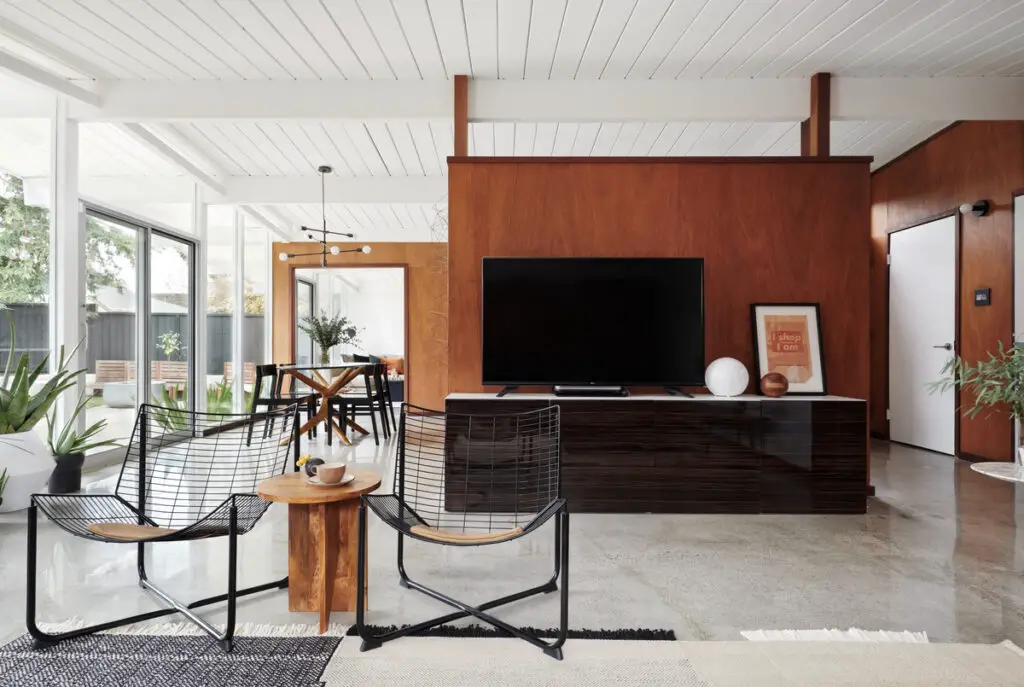 Homeowner and interior designer Karina Marshall enlisted the help of friend, neighbor, and architect Megan Blaine to help sneak a luxurious ensuite bathroom into the existing footprint of the primary bedroom.
The design included a peek-a-boo indoor/outdoor double shower and outdoor bathtub that created a boutique hotel-like experience.
The design paid homage to the homeowners' love of international travel, and of Bali's eco-modern retreats in particular. The project was completed in 2018 in the very first Eichler neighborhood in San Jose, California.
It became the first project between Megan and Karina that launched a creative partnership that is now the full-service architecture and interiors studio Blaine + Marshall Architects.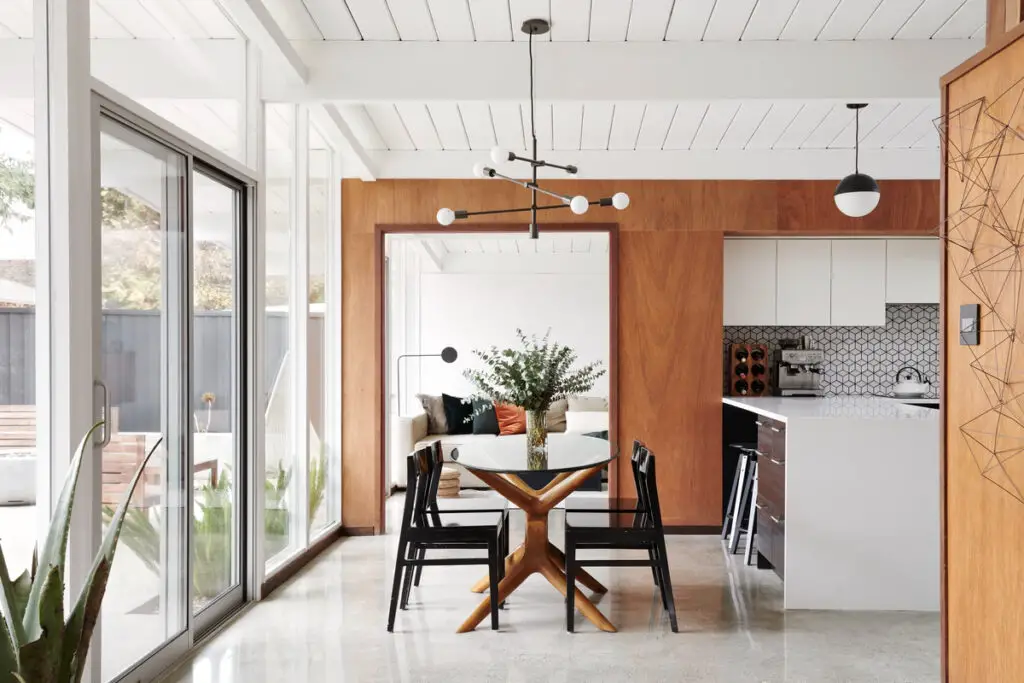 The project brief was to fit in a second bathroom within the existing footprint of the house. The idea was to utilize 42sf of the existing 144sf primary bedroom to fit in a luxurious ensuite with a boutique hotel room experience while staying true to the A. Quincy Jones Eichler mid-century modern aesthetic.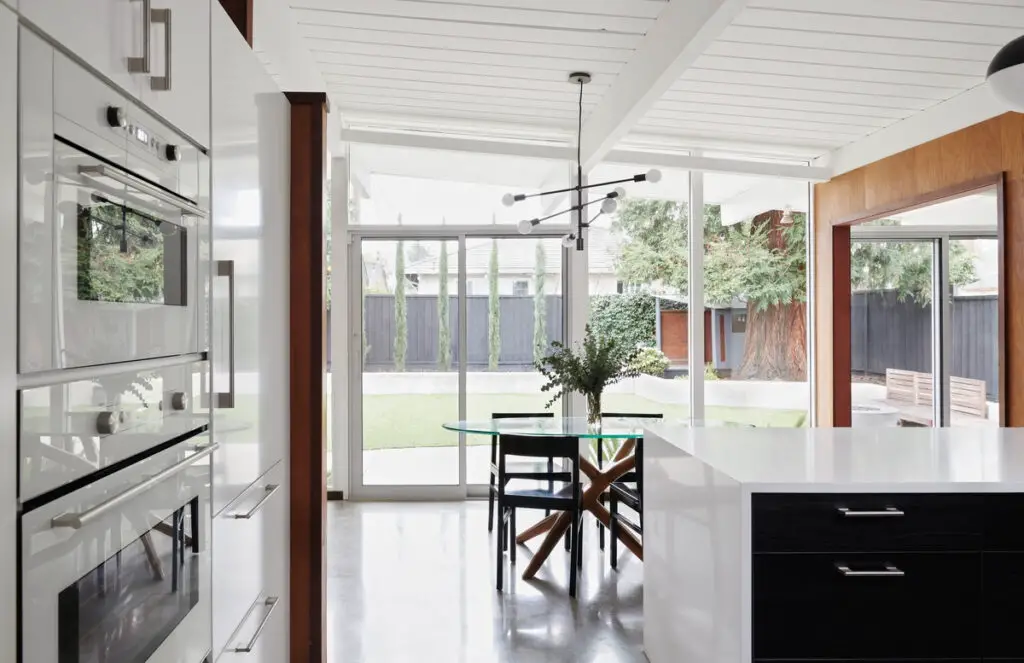 The challenge of how to make the extremely small and narrow bathroom feel special and luxurious was solved through every design decision in the space.
The first solution was to flood the space with natural light with a skylight the length of the entire bathroom. The second was to fade the lines between the bathroom, bedroom, and private patio.
The glass door and peek-a-boo shower into the bedroom create a meaningful connection between the two spaces and give an illusion of more spaciousness–and add some playfulness and intrigue.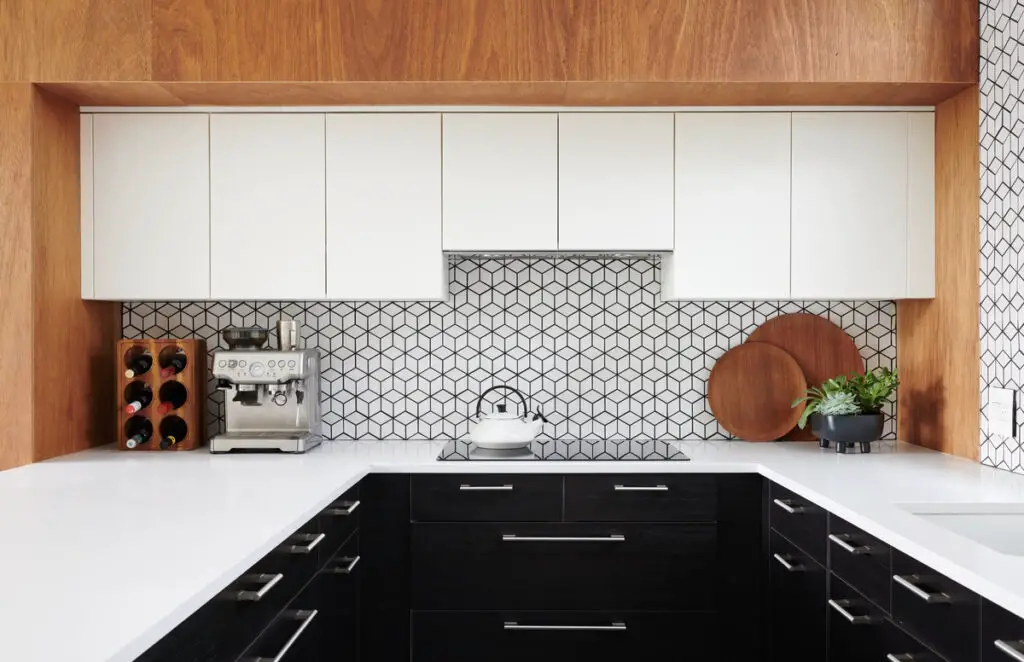 It was important, however, that looking through the glass into the bathroom did not immediately reveal that a bathroom is on the other side, so the choice of materials and the black on black palette were selected to make the plumbing fixtures disappear at first sight.
Placing a tub outside in the private patio allowed us to carry the experience of the ensuite past the confines of its small square footage and create an unforgettable experience.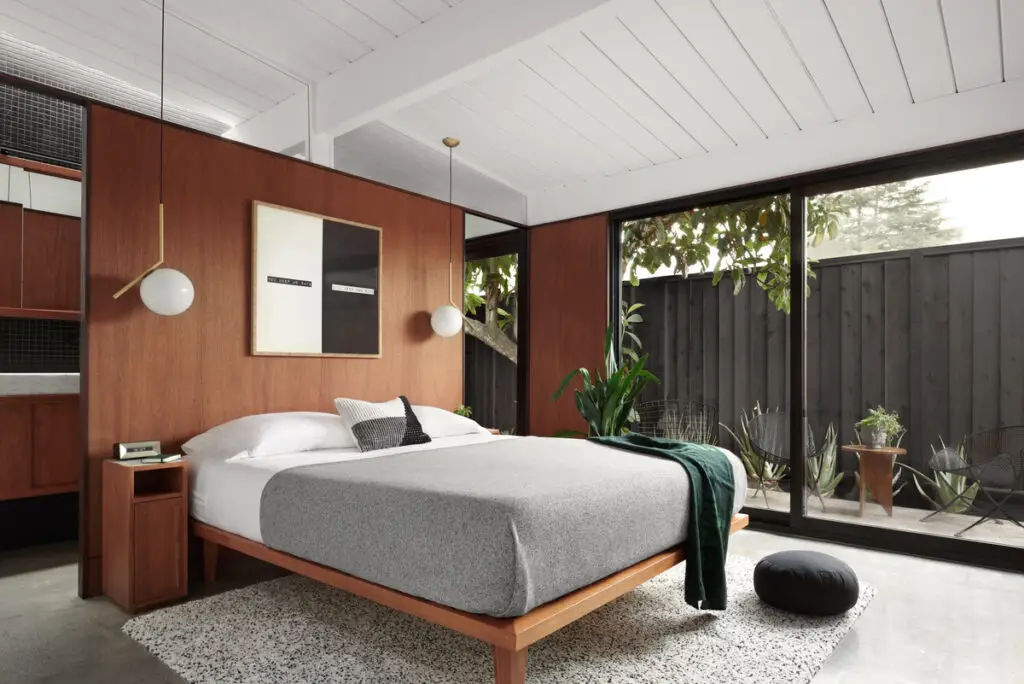 As an homage to her family's love of international travel and design, Karina Marshall sourced materials from around the globe that fit seamlessly into Eichler's mid-century modern aesthetic.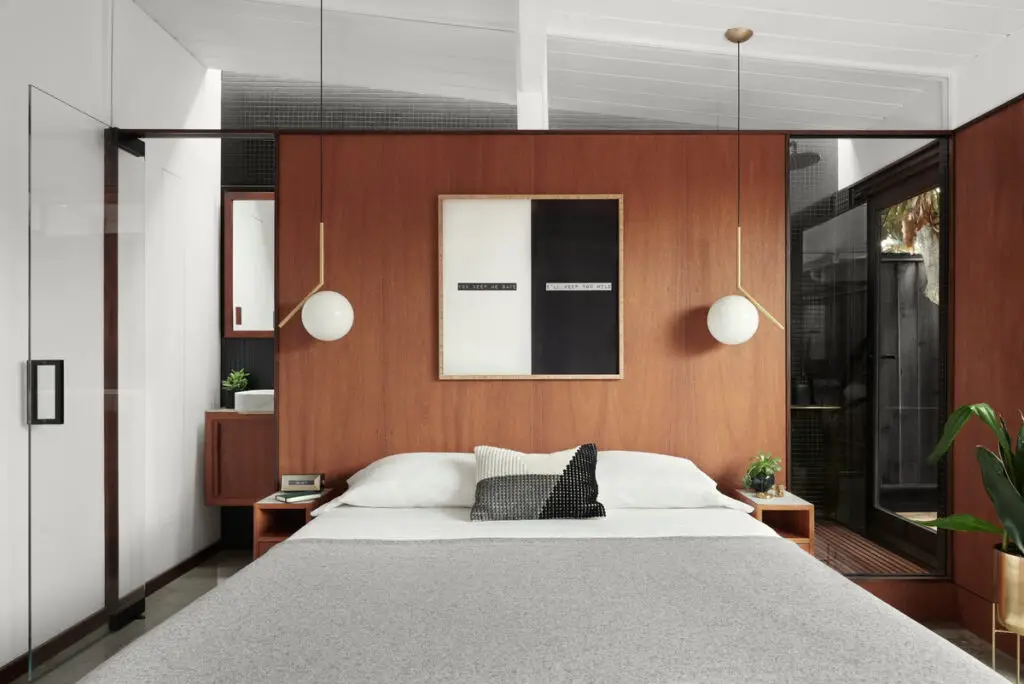 Karina Marshall had a long career in strategy consulting and tech but has also followed her passion for Interiors.
This project, Karina's own home that she shares with her husband and young son, became a launching pad of a partnership with Megan Blaine of BLAINE architects.
After four years of working on ad-hoc projects together, in 2021 Karina and Megan merged their studios to become BLAINE + Marshall, a full-services design studio that's built on their shared belief that interior design and architecture are inextricably linked.
Karina brings to the table a naturally modern and sophisticated aesthetic that reinforces Megan Blaine's honest architectural vision, and vice versa.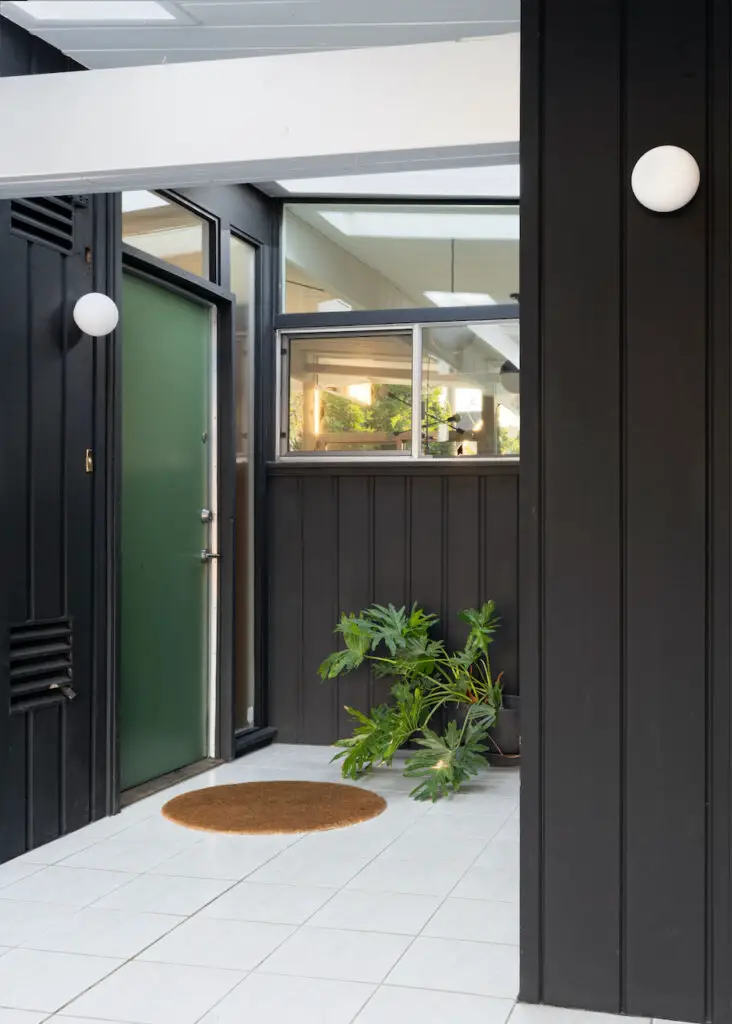 The Eichler home featured in this project was designed by A. Quincy Jones, one of Joseph Eichler's most prominent architecture partners, and built in 1953 in the Morepark (currently known as Roseglen) Eichler development.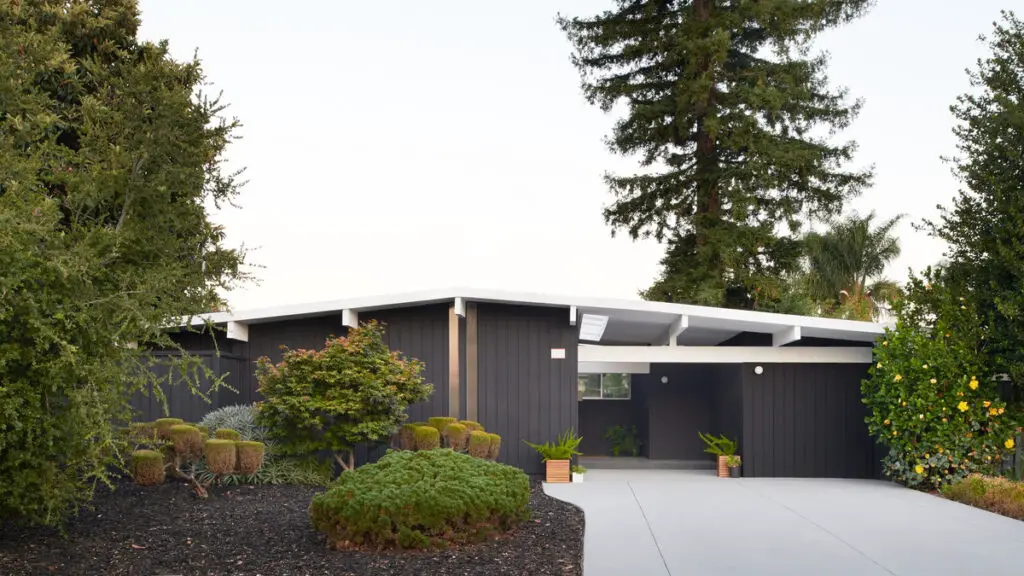 This was the first Eichler development in San Jose and was considered experimental by Eichler, allowing him to test new floorplans and materials.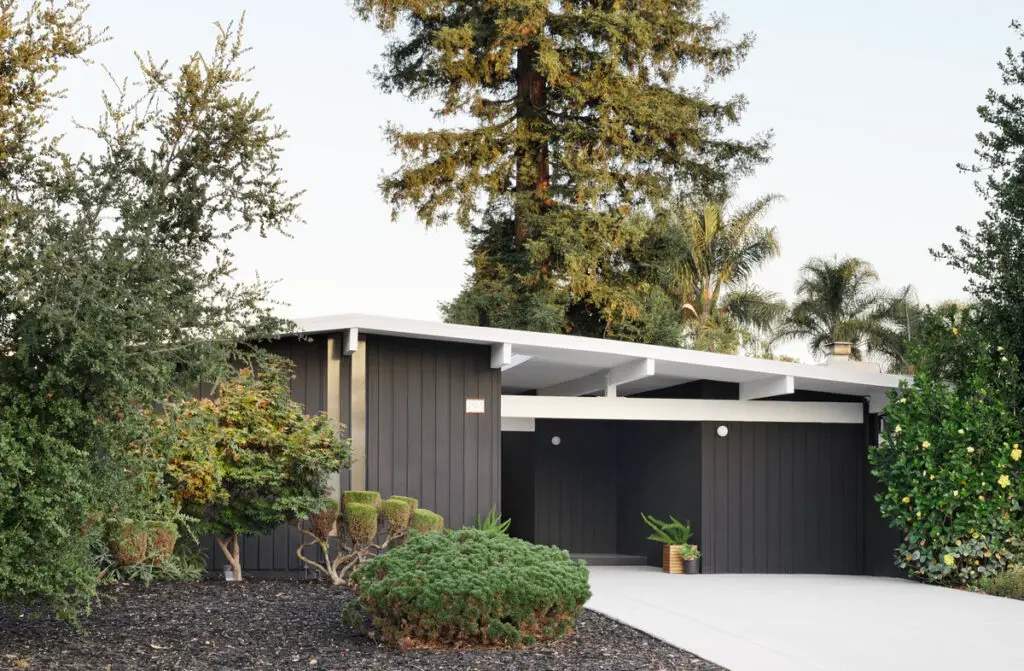 Photos by Jean Bai and Rina Movsisyan