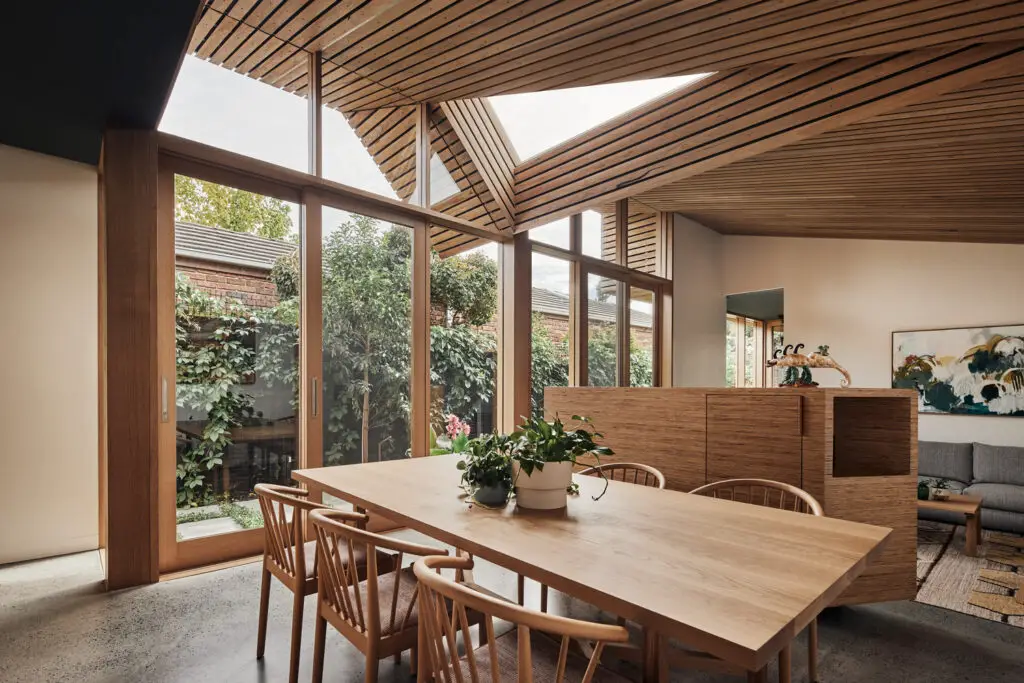 Situated in Melbourne, Australia, this midcentury modern renovation is an exploration of site and light. FMD Architects, who constantly aim to develop their sites with sustainability, describes the project as "a series of unfurling spaces defined by subtle shifts in the site and light".
Positioned in a discreet location behind a single-fronted Victorian façade, the renovation project is an addition to the existing house and relays out the floor plan to update it to contemporary living.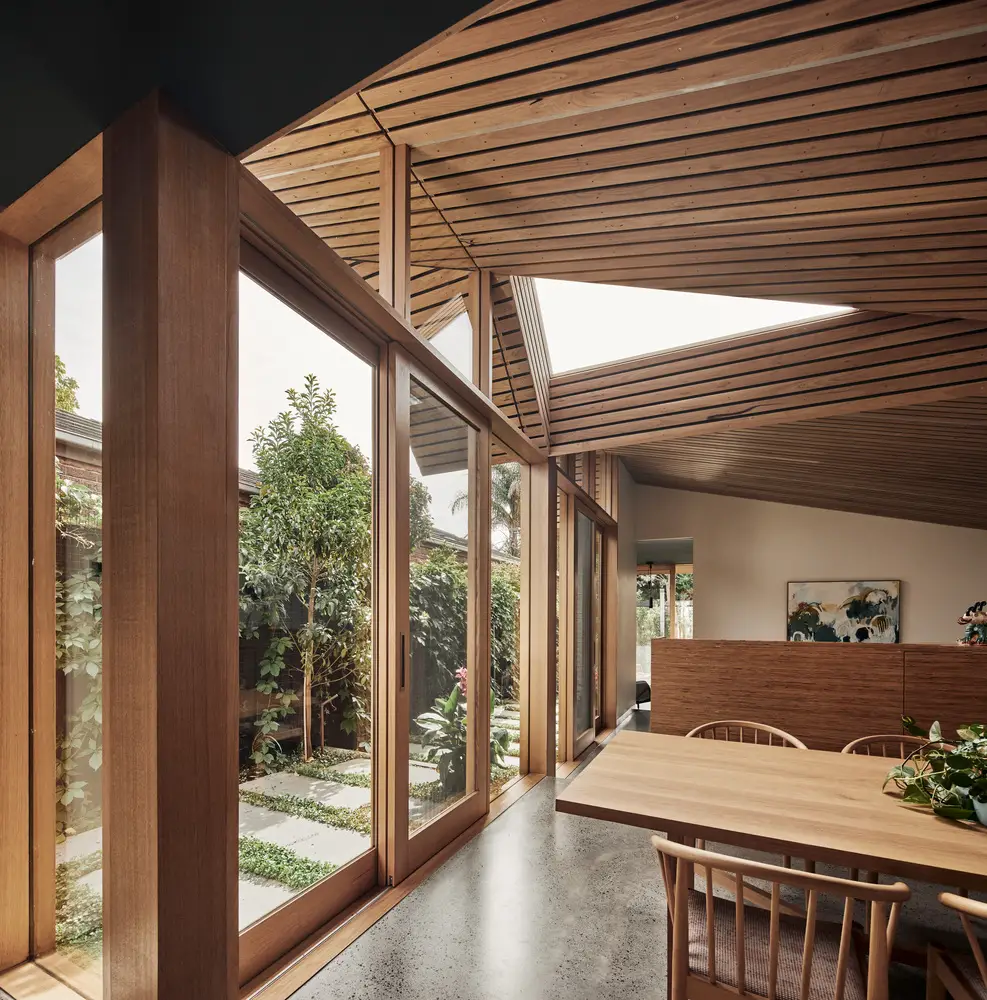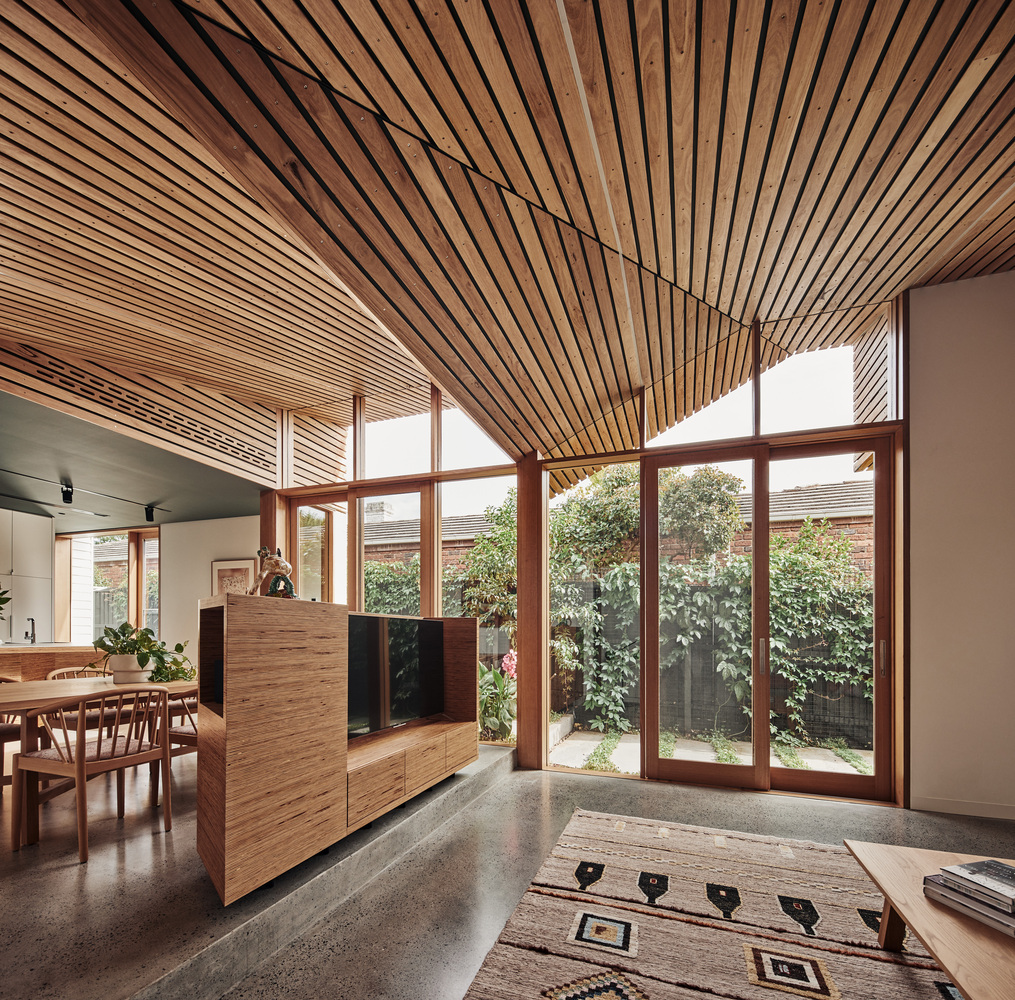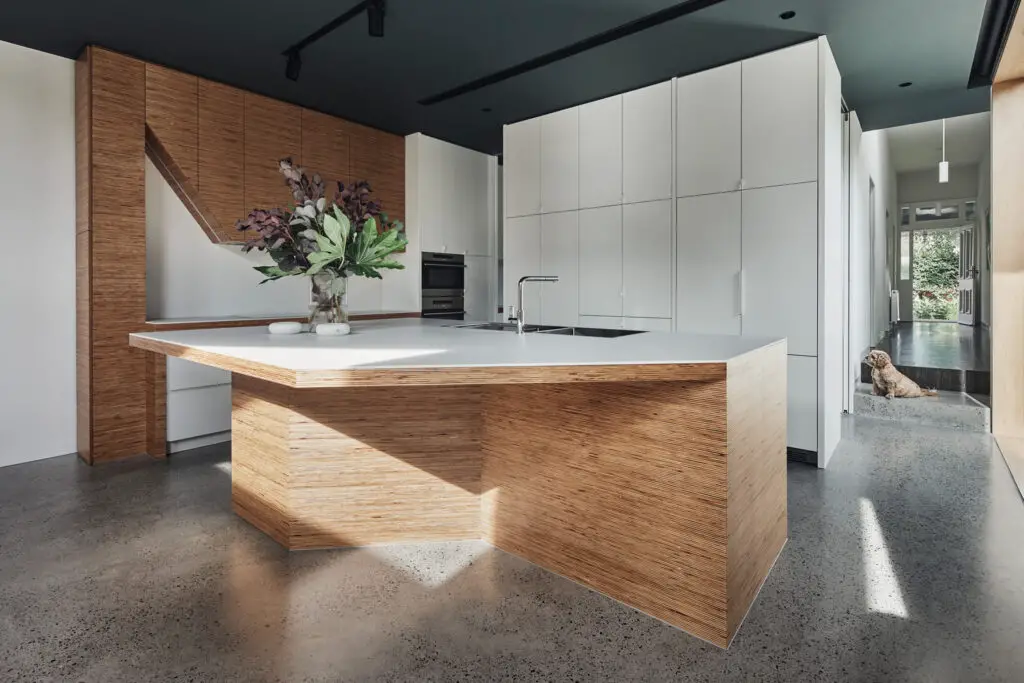 Previously suffering from a disconnected floor plan, FMD Architects renovated the Ripple House to create a highly adaptable and flexible family home that leverages the property's connection to the garden.
The design concept of the architecture centers around reverberation and progression, "drawing on the 'ripple' notion to explore deft forms that mediate the descent of the site's gentle fall and associated impact on the interior."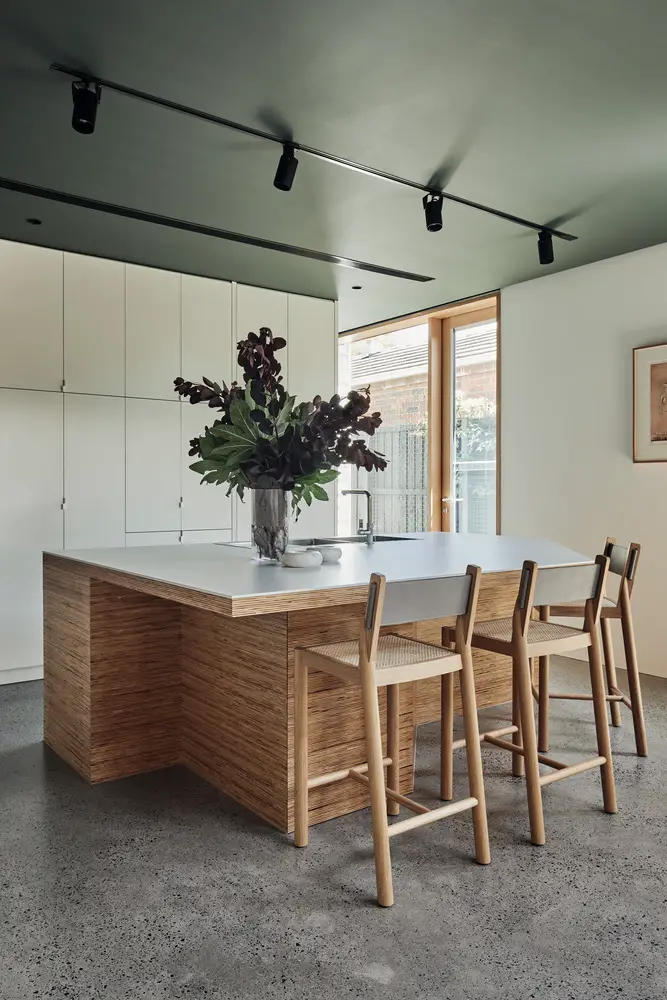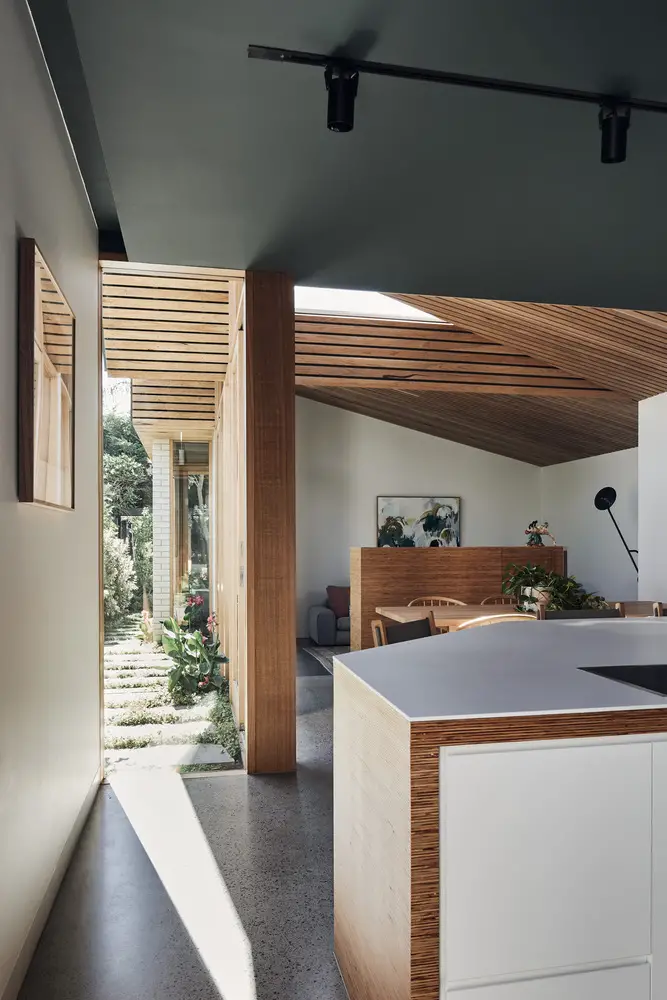 This subtlety lends a gentle touch to the renovation project in order to preserve the delicate aspects of the existing space. The original sequence and lay out of the bedrooms were preserved, as well as the study area and work room. However, the bathroom underwent a thoughtful reworking.
Where the old meets the new – its junction – is marked by a threshold and change in floor level and finish. The timber transitions to concrete and the lowered ceiling is washed with a deep green hue.
The kitchen fixtures, from the cabinetry to the countertops, were recessed and coated with crisp white finishes to juxtapose the sculptural ply forms.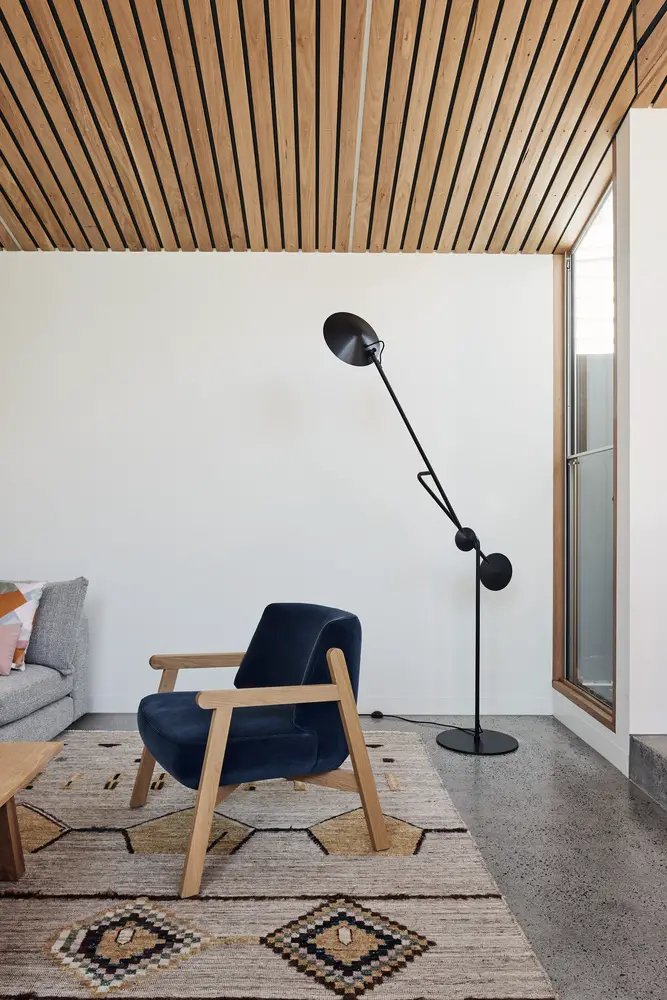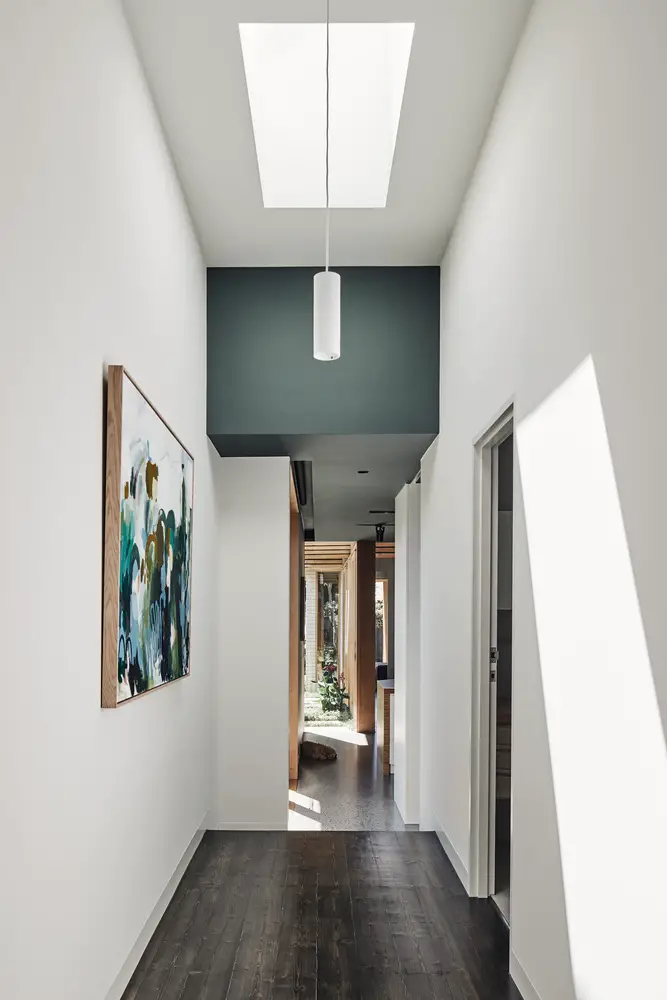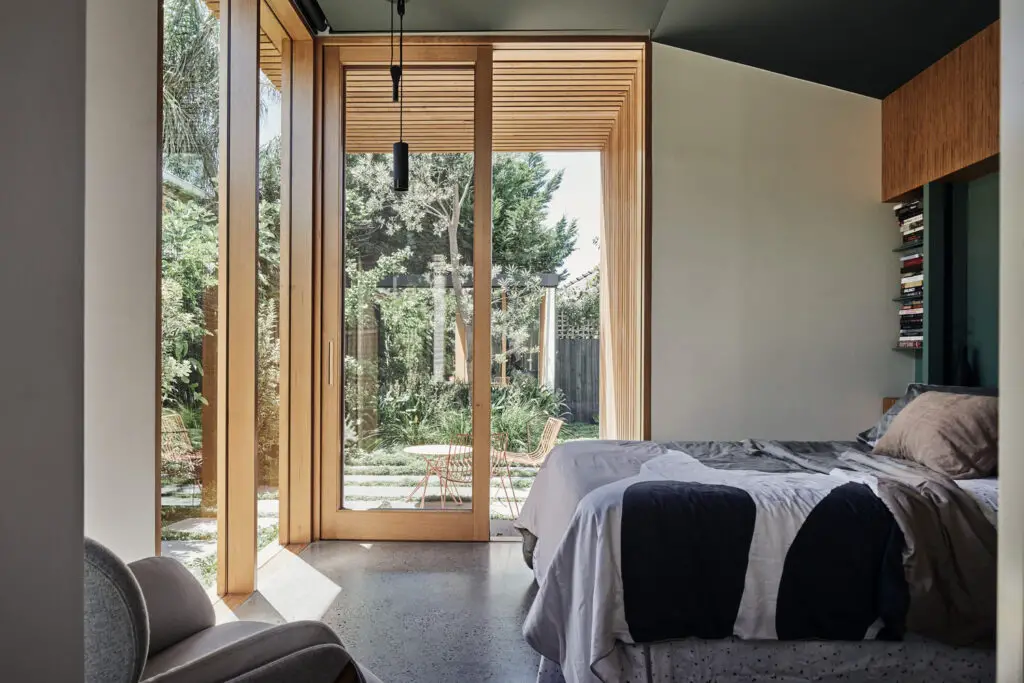 The expansive island bench has broad proportions so that it responds to the rippling ceiling and creates an intuitive and natural gathering area for informal conversations and entertaining. The new extension is also marked by "a striking rippled ceiling in silver-top ash" which defines the main volume.
Folded forms capture the light from above and rake low in the south side in order to give the neighbors the same privilege and experience. A triangular skylight brings in the morning sun and creates a distinct definition between the dining area and the lounge.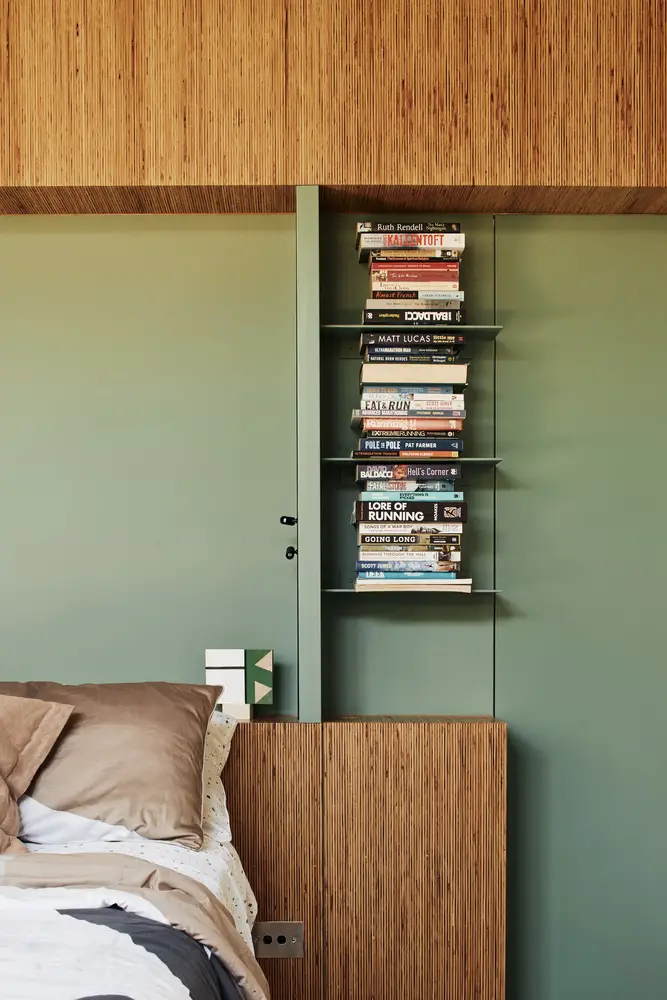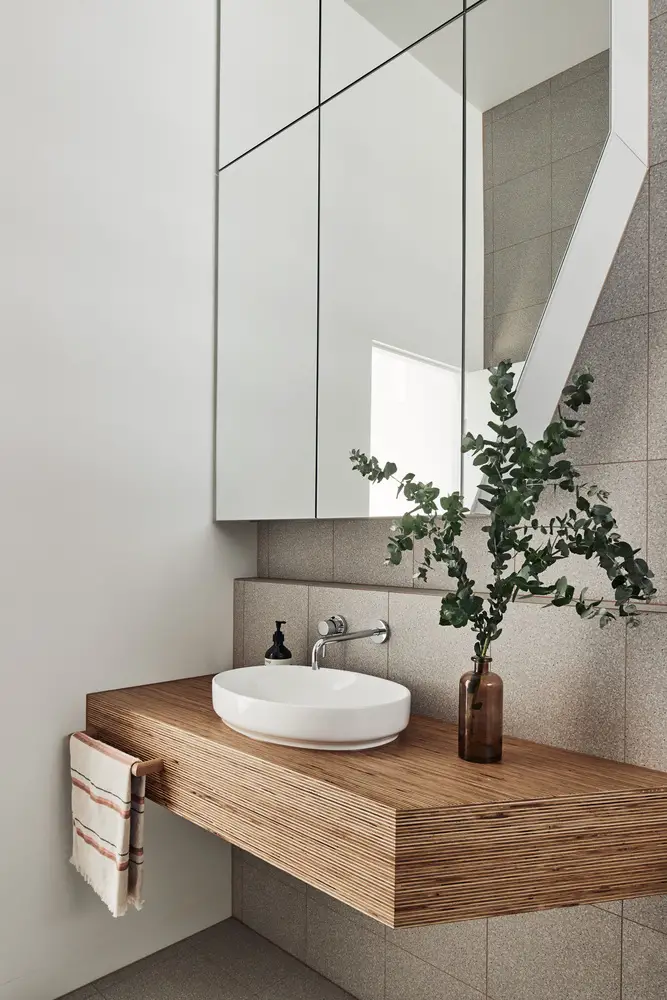 A ply unit also serves a functional purpose – to house the utilities in an elegant and sophisticated structure while maintaining the visual connections among the spaces.
The fenestrations are operable and connect the living room with "a narrow, stepped garden along the northern edge, extending the interior footprint to give a sense of scale and generosity." A rippled timber ceiling completes the project, creating a spine that mimics an inverted pathway in the sky.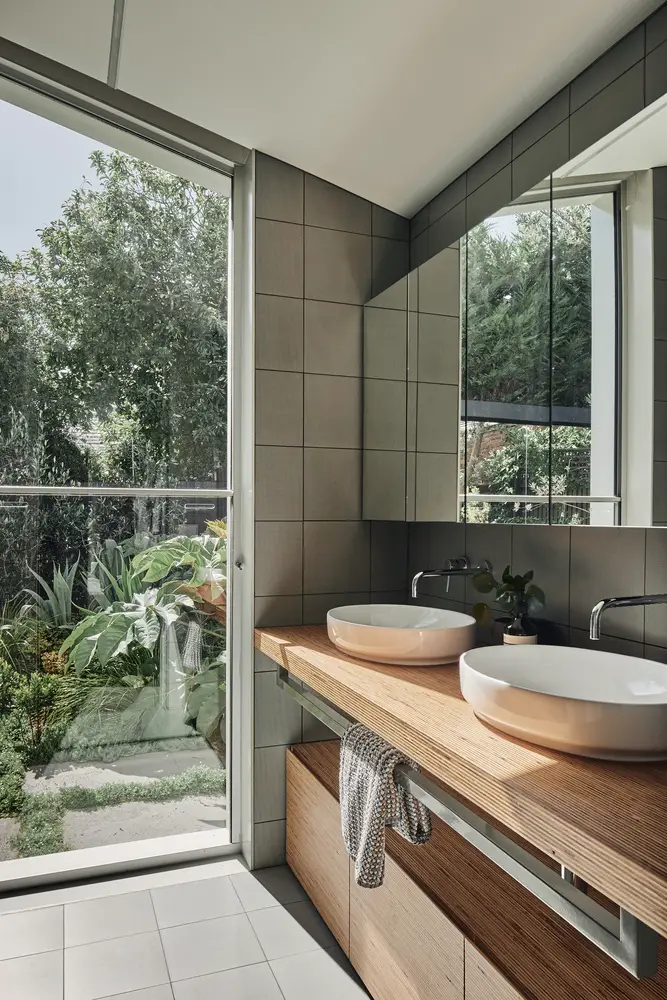 Consistent with the values of its renovation architects, Ripple House also has sustainability at its core. From the concrete slab providing thermal mass to the insulated ceiling and walls, it "a narrow, stepped garden along the northern edge, extending the interior footprint to give a sense of scale and generosity."