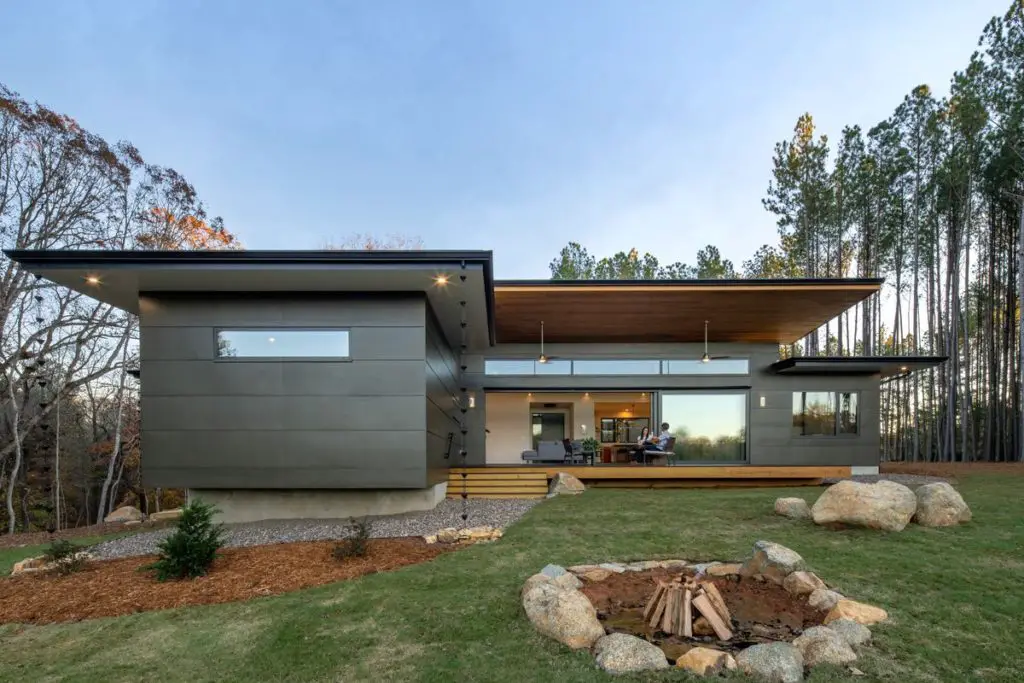 Text from ​​​​​Arielle Condoret Schechter The Baboolal residence is a net zero house for a multicultural family of four. The husband is Indian originally from South Africa and the wife is American.
They are both in high stress professions: he is a pediatric anesthesiologist and she is a pediatric nurse. They have two small children and pets.
The impetus for building this house was their previous frustration with living in a cookie cutter developer house with a lot of wasted space and illogical planning.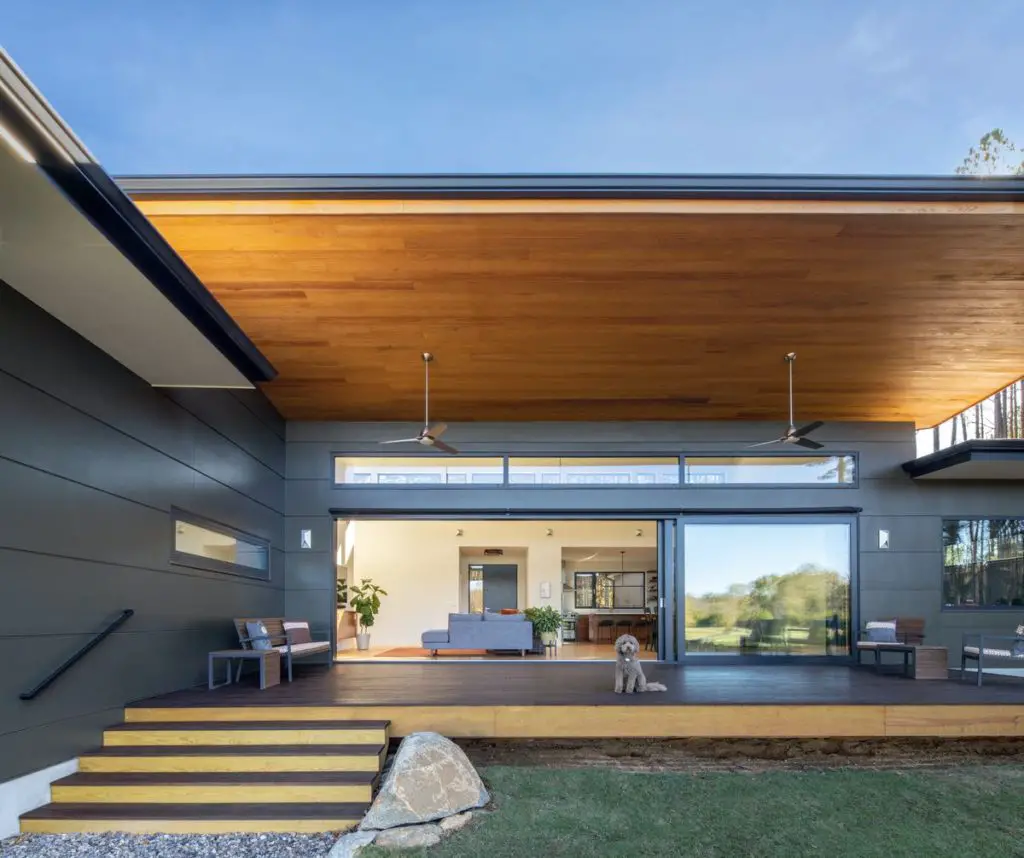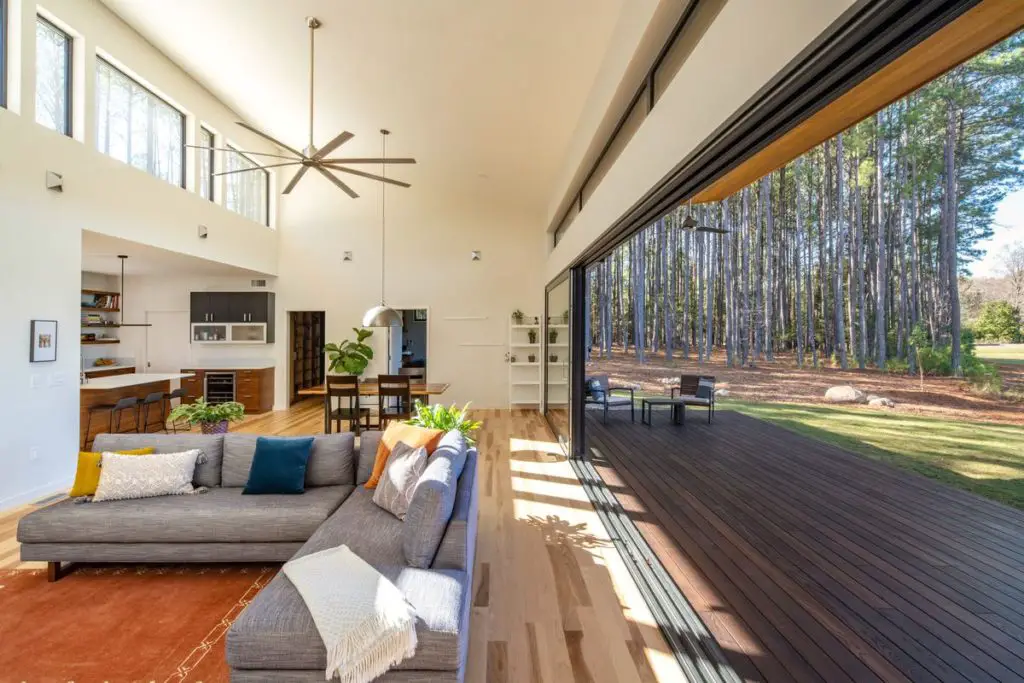 They decided to build a custom house that would give them openness for family time, while also creating privacy and quiet areas for the parents to rest between shifts and for the kids to have their own spaces. Also, an immediate connection between indoor and outdoor space was part of the brief.
The clients asked for a single story family home for four with two contrasting elements: a very open public zone (kitchen, dining, living rooms, deck and porch); contrasting with a super private wing for the parents and a suite for the kids including a playroom that only they can access through their respective bedrooms. Of importance is a strong indoor outdoor connection, especially to the view of the meadow on the north side.
The main challenge was the site. We were surrounded from the west and south with neighbors and cookie cutter development. The best view is to the north, onto the neighbor's property, hence the idea of "borrowed landscape".
Our driving concept for the Baboolal residence was the Japanese principle of "Shakkei" — borrowed landscape or scenery. The north side of their property is adjacent to a gorgeous grassy meadow which is part of a neighbor's property. This north side is the dominant view from the Baboolal residence, so we are "borrowing" this view.
For this project, the owners' view is protected as the field will never be built upon — the meadow is actually the very large septic field for the neighbor's large estate. It's also a butterfly and bee haven in the summer and provides a beautiful and serene view year round.
It is also one of the more private parts of the site because there are no houses visible from that side of the house, except in the far distance.
Our design encompasses a progression: one enters the house from the south, which in turn opens up into the main living space looking out into the beautiful borrowed landscape view to the north.
We made the entire north wall of the living and dining room operable glass doors (built to passive house standards for energy efficiency) to create a powerful indoor-outdoor connection.
Other special custom features include a nursery for the kids that they can each access from their respective bedrooms; a spa-like main bathroom for the parents; a gourmet kitchen including a swanky little bar; a quiet zone for the parents suite; a private study for listening to old vinyl jazz records and more.