Altus Architecture + Design have chosen a very appropriate name for this contemporary style home: Woodland House. When looked at from afar it is almost indistinguishable from the woodland that surrounds it.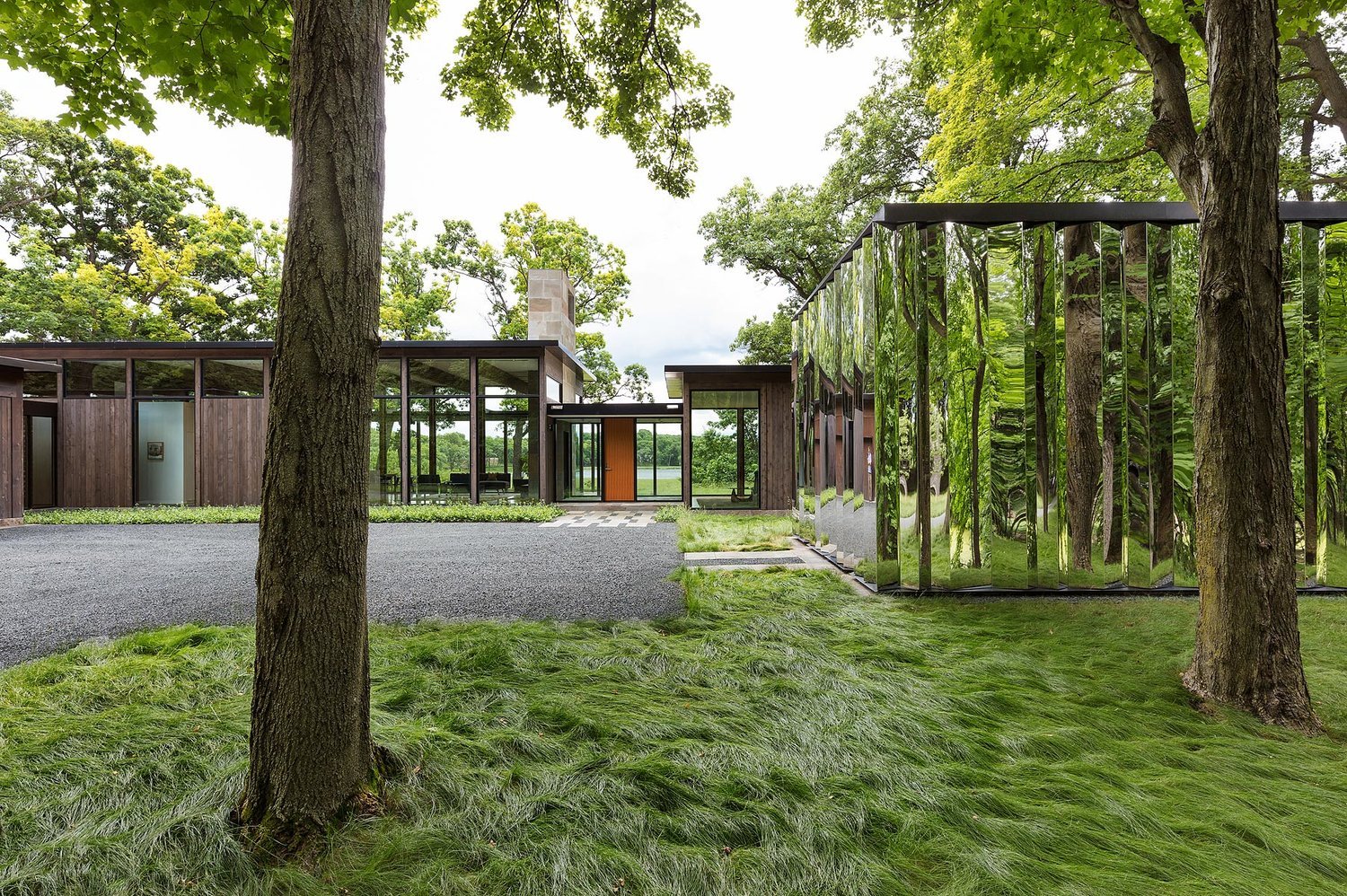 Several aspects of the design directly contribute to this effect. To start with, large floor-to ceiling windows have been positioned in such a way as to make the house transparent from various vantage points, including from the entrance approach. This, along with the fact that the house features only one floor, ensures that the view of the surroundings is barely disrupted by the structure.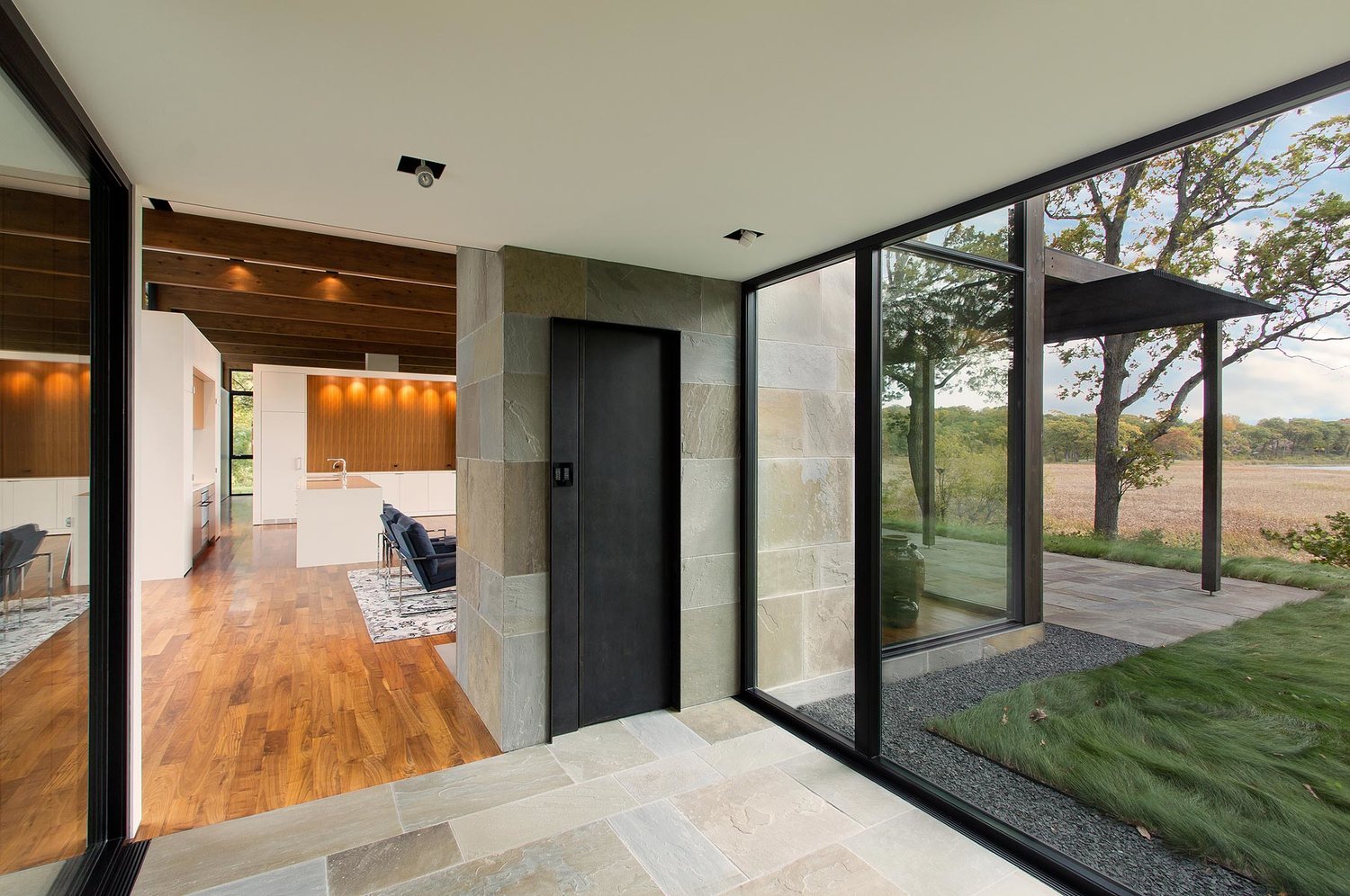 But as well as not disrupting the view, one particular part of the structure also reflects parts of it. We're talking, of course, about the curious mirror structure sitting beside the main volume. Produced in collaboration with AllStar Construction, this mysterious space is used for storage, with the zig-zag layout allowing the mirrors to reflect fragmented views of the surrounding woodland (first photo).
READ MORE: When Concrete Perfectly Integrates With Nature: The Residência Itamambuca by Gui Mattos
Meanwhile, the polish used to stain the cedar wood structural elements was specifically chosen to correspond with the bark of the trees surrounding the contemporary house. As a result, the window frames look like small trees from a distance, especially in the parts where the house is transparent.
It's easy to understand why the architects have been so careful to subordinate the house to its surroundings, since the surroundings are gorgeous. Located on top of a gentle slope in the Minnesota countryside, the contemporary home design overlooks a wetland and lake, and provides lovely expansive views of both.
READ MORE: Coppin Dockray Renovate a Modernist Home With a Smithson-Designed Studio
Turning to the interior, things really come together in the living space which is totally exposed to the outdoors, and distinctly minimal in its overall aesthetic. The main feature is a fireplace made of blackened steel and clad in blue stone. This is the same stone as is used at the entrance, as well as in the terrace and pergola outside overlooking the wetland. It's one of a few carefully chosen materials which crop up throughout the design.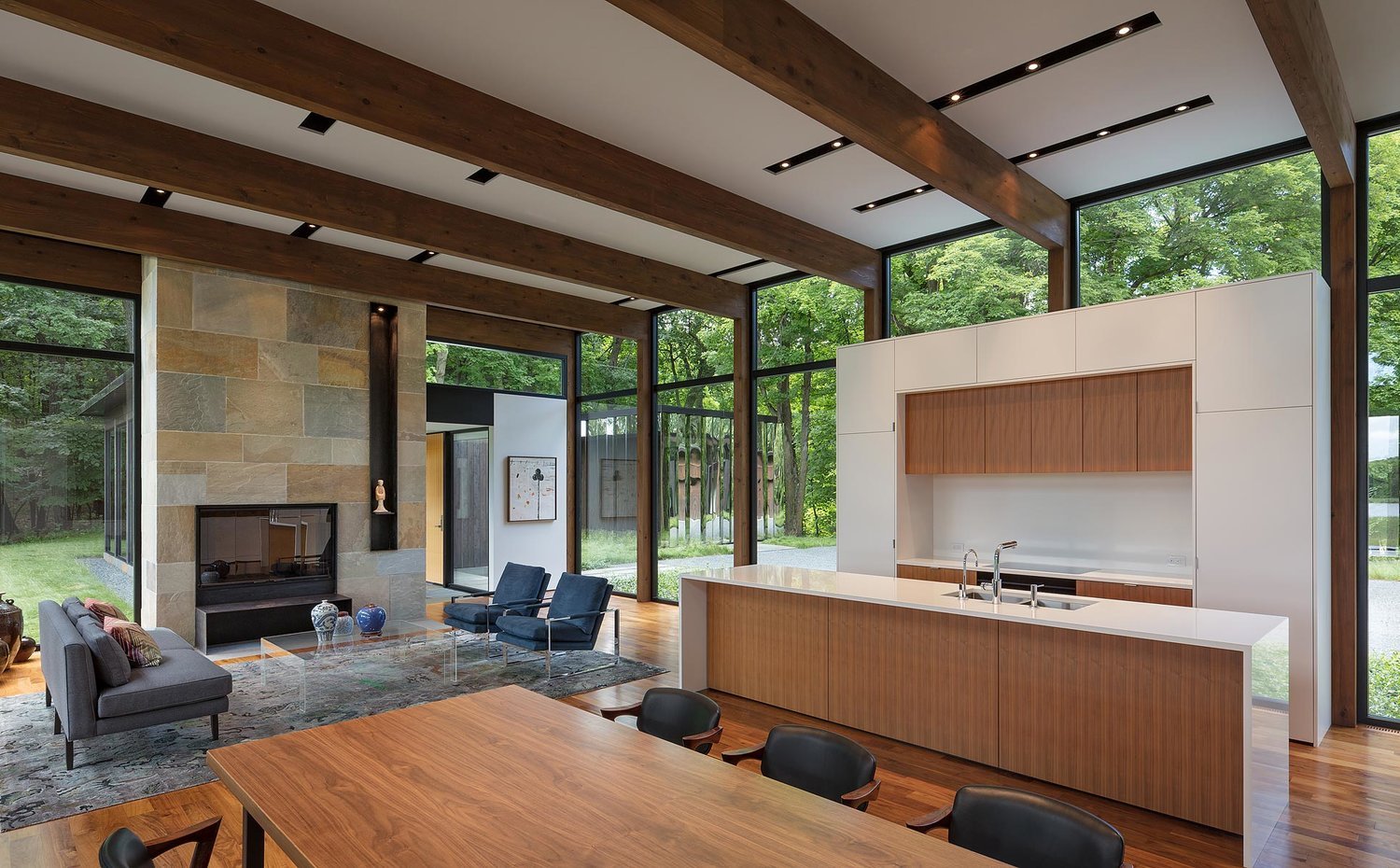 Also notable in this regard is the walnut wood used for the flooring and cabinetry. Its rich orangey brown polish brings out the texture of the wood beautifully, and contrasts really nicely with the clean white walls.
In the project description, the architects explain how "this new residence seeks to quietly integrate into the surroundings while capturing dramatic views and optimizing natural light". A quick look at the pictures confirms that they've decisively achieved what they set out to do.