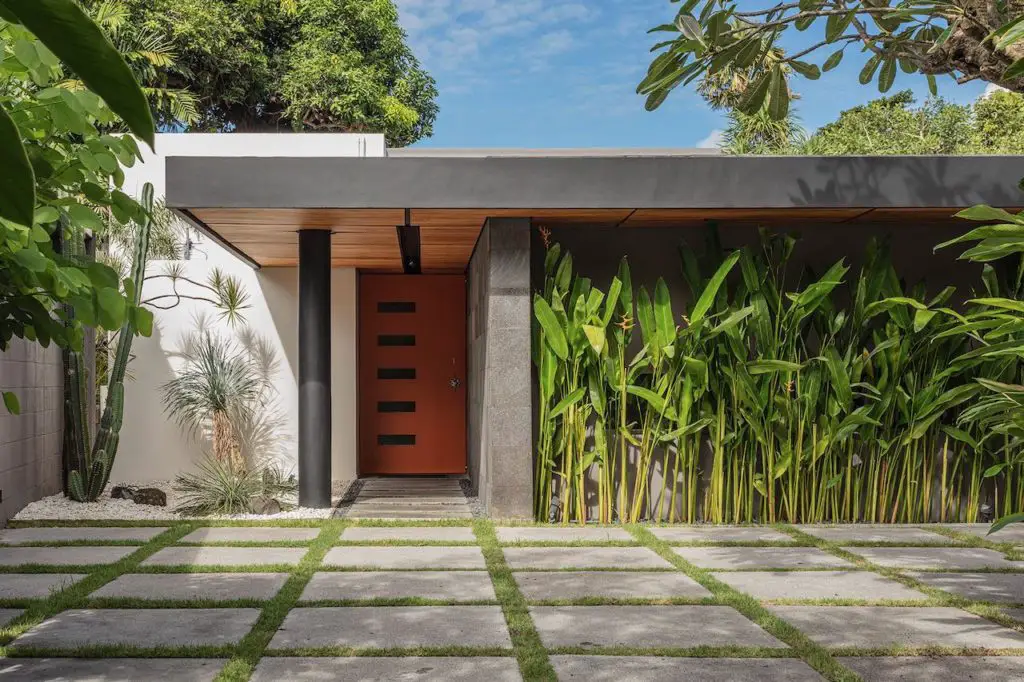 This contemporary home design is not typical for Bali. The homeowners, a couple who had decided to spend their retirement days in Bali, joined forces with Italian duo GM Architects to dream up their midcentury modern tropical villa. Without previous direct experience in midcentury modern architecture, the architects started with research and worked closely together with the clients.
All areas of Villa Incognito enjoy either fabulous views of Canggu's rice fields, delicate design details of the architecture or the beautiful landscape architecture work on site. Today, the homeowners share with us the details of their tropical sanctuary.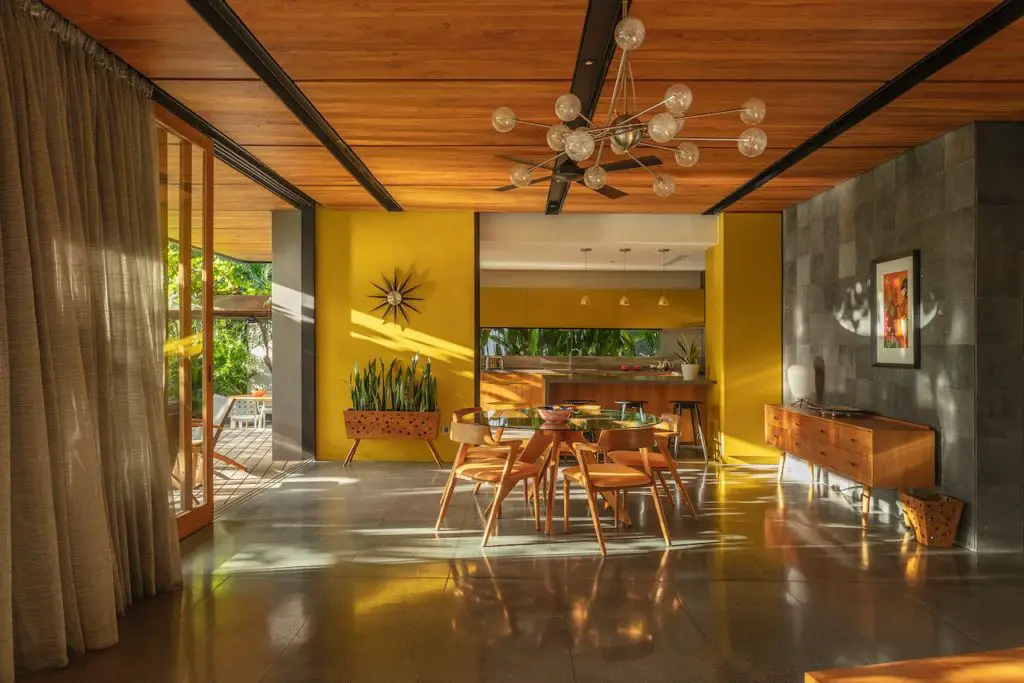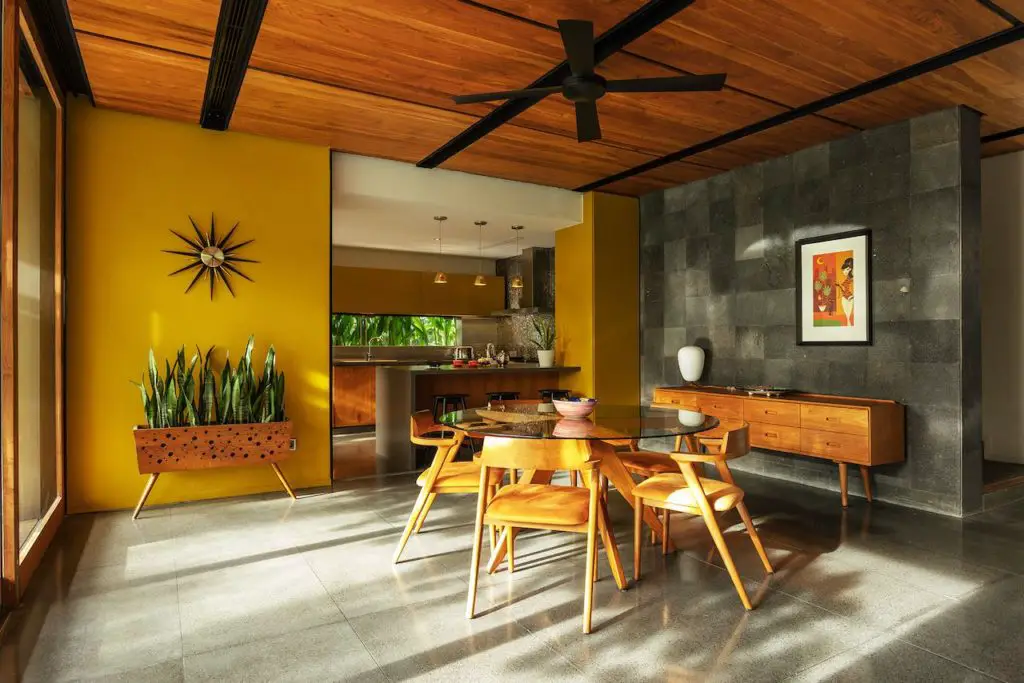 First of all, could you tell us a little bit about your background?
I'm a 63 year old, retired Building professional (Bachelor of Building from Melbourne University 1980. Yikes!) with an eye for good design.I was brought up in Melbourne where my parents built our modest home in 1962. Their friends had just built a stunning MCM-style home in Beaumaris.  My father and his friend helped each other build their respective homes.
I secretly lusted after dad's friends' home; it was stunning – in an understated, stylish way. I later came to understand this style but it wasn't until my partner and I visited Los Angeles and Palm Springs in 2003 that I became completely hooked. We'd drive up and down all the residential streets of Palm Springs until the early hours – completely overwhelmed by the exquisite homes and gardens.
How did you come to build this house and what drew you to the midcentury style?
My partner, Carolyn and I had been coming to Bali for holidays – for around 20 years. We loved Bali from the moment we first stepped foot off the plane and we decided early on that we'd like to retire here. While working like crazy in Melbourne, we started looking for land 10 or 12 years ago. Finding the right plot in the right area coincided with another trip we made to LA / Palm Springs on which occasion we took a tour which took in the Stahl House in the Hollywood Hills. 
That sealed the deal. Our architects' brief was to create a Midcentury Modern, tropical villa: – where Palm Springs meets Canggu." (Canggu back then was yet to be "discovered". It was still very laid-back and was all about surfing and custom motorcycles. Deus ex Machina (now in the USA as well) started it all here in Canggu.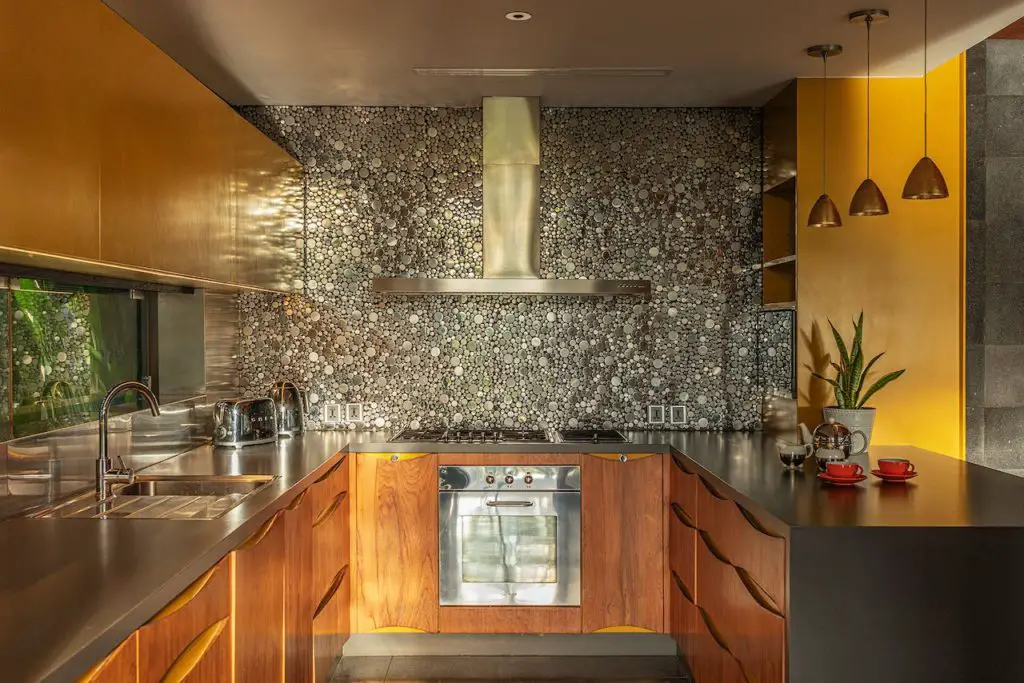 What do you think is so special about the Modernist/midcentury aesthetic?
Simplicity and understated style with some essential and unmistakable MCM elements.   (Elements such as breeze blocks, "starburst" door furniture, sputnik lights and arc lamps – and of course, classic pieces of furniture).
What are the advantages/struggles of building a house with a midcentury aesthetic?
Disadvantages? In Bali there are lots of challenges to building any kind of house. But for an MCM-style house specifically, the main disadvantage is the lack of availability of some essential elements! Indonesia does everything it can to deter people from importing anything! So we had to get a little creative. I would travel from Melbourne fortnightly to Bali to supervise the construction works.
Each trip I would use up all my excess baggage allowance bringing in essential pieces; mostly bought in America and shipped to Australia. I brought our gorgeous Sputnik light into Bali in pieces; amongst clothing and other stuff in my suitcases. I was pulled over many times by customs that year – but managed most times to get through "without penalty".
Advantages?: Having created something that is unique in Bali. Villas here are pretty much all the same. And, consequently, there are thousands to choose from when renting or buying. Our villa may not be for everyone – but those who appreciate the aesthetic and actually "get" the MCM thing usually fall immediately in love with it.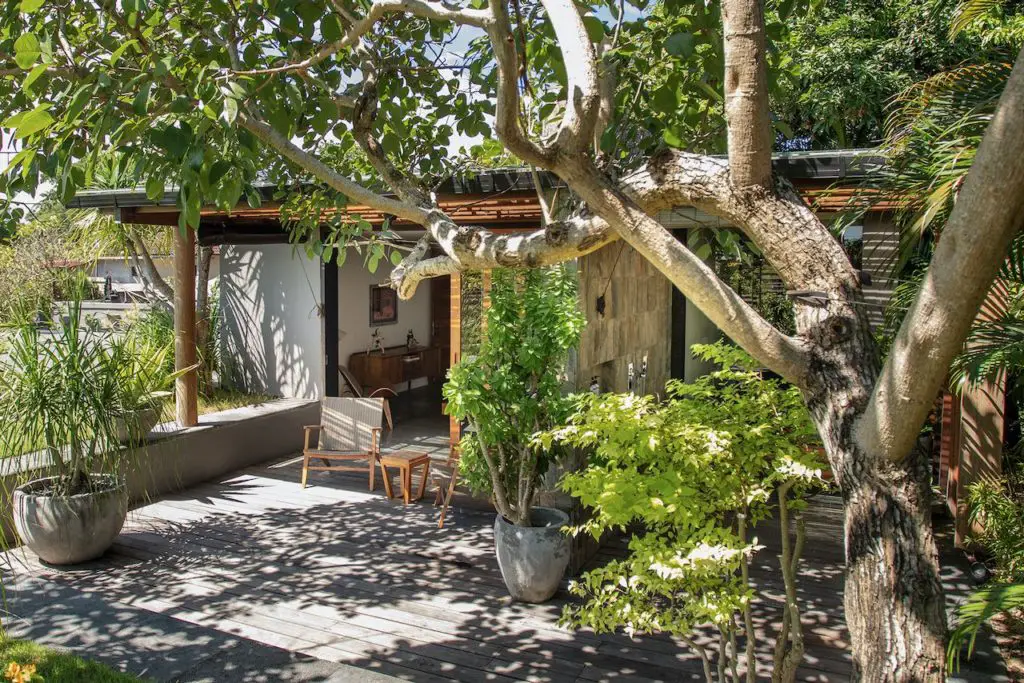 What's your favourite part of the house and why?
I have no particular favourite part. Our architect designed it in such a way as to give us many favourite places. And in each of them, I get to sit or lie back and enjoy the view; not just the rice fields, but of the architecture and our own landscaping. There are several, separate, courtyard garden areas and it's nice being able to move around the house and find somewhere either together – or away from each other.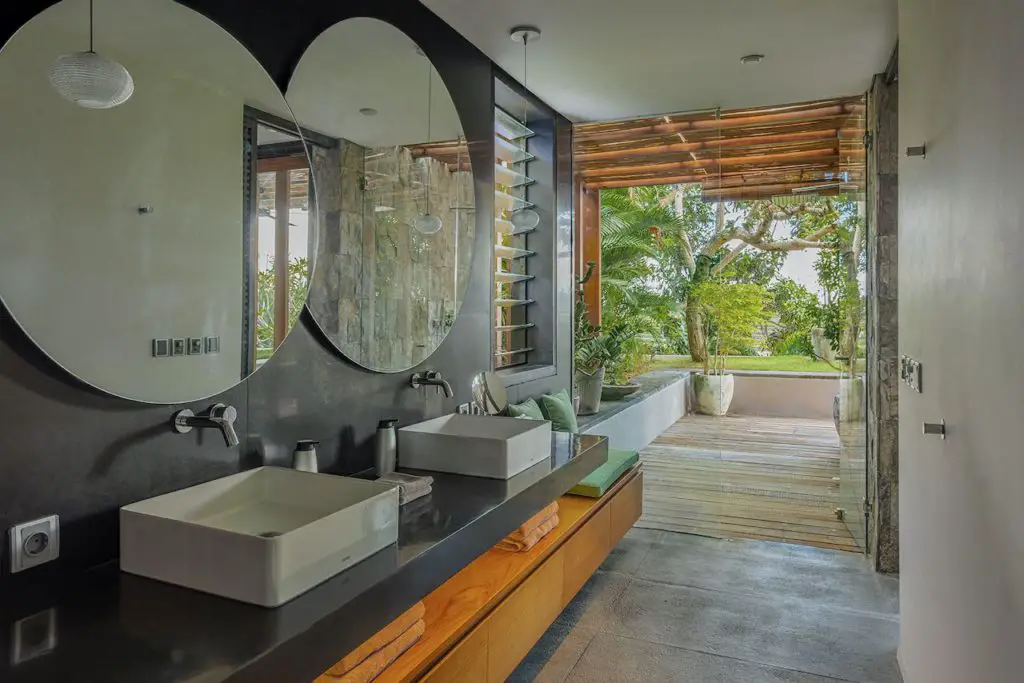 Last but not least, do you have any tips for people interested in building a midcentury-style house?  What should they pay attention to and why?
"Get a bloody good architect" is the best advice I can give anybody. Many people might think they can do it themselves – or might just go straight to a builder. DON'T! A good architect is well worth his / her fee and more. Our Architects (GM Architects – an Italian duo who had been working in Bali for 15 or so years) have a "signature", tropical, organic style. That didn't deter us from asking them if they'd be prepared to take us on – with our very-specific brief; unusual for Bali. They embraced it and, whilst having no direct MCM experience, they did the necessary research, listened to us carefully – and came up with some amazing concepts which we then refined and worked up.  
Interpreting the MCM style into a form that is liveable today is the key. There's no sense in trying to be too literal. Replicating a 60's kitchen or bathroom (for example) would be a mistake; we just live so differently now. So there needs to be some "interpretation" – and to do that successfully requires a certain skill.