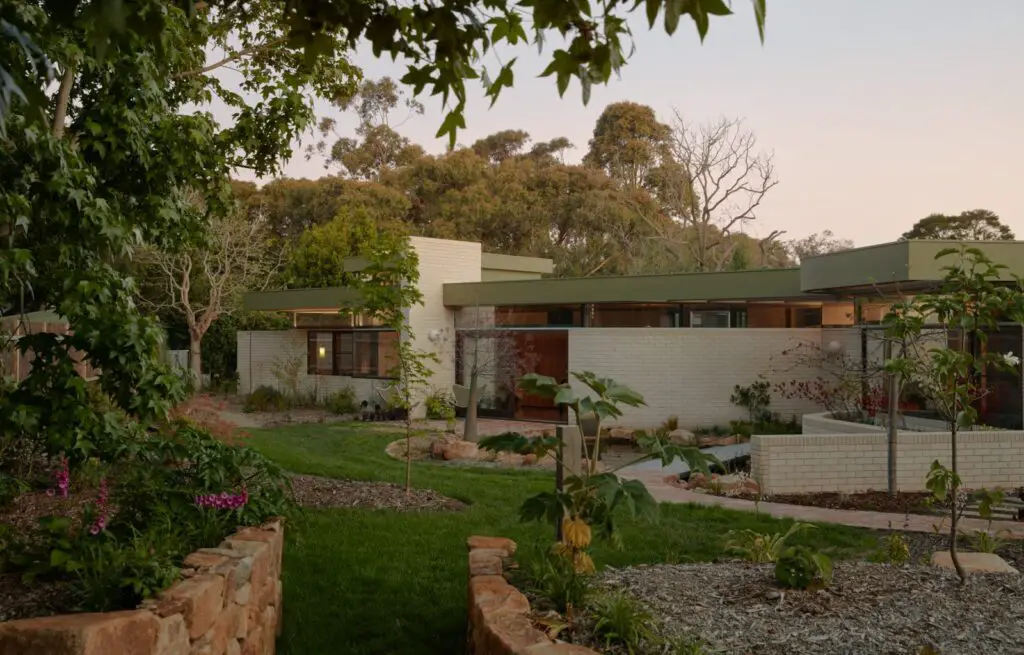 This newly built Florida House could fool even the more midcentury savvy into thinking it was built in the post-war American design movement.
Be that as it may, this contemporary home design was actually completed in 2021 around the Port Phillip Bay area in Australia. The collaboration between Nest Architects and Akas Landscape Architecture resulted in a stunning iconic house surrounded by modern garden design to match.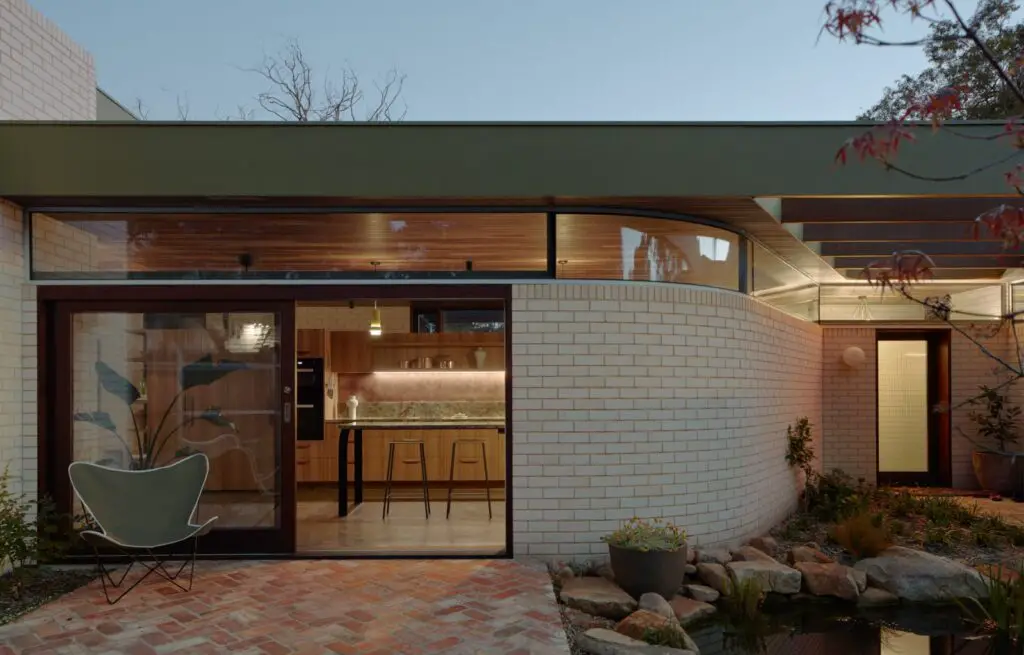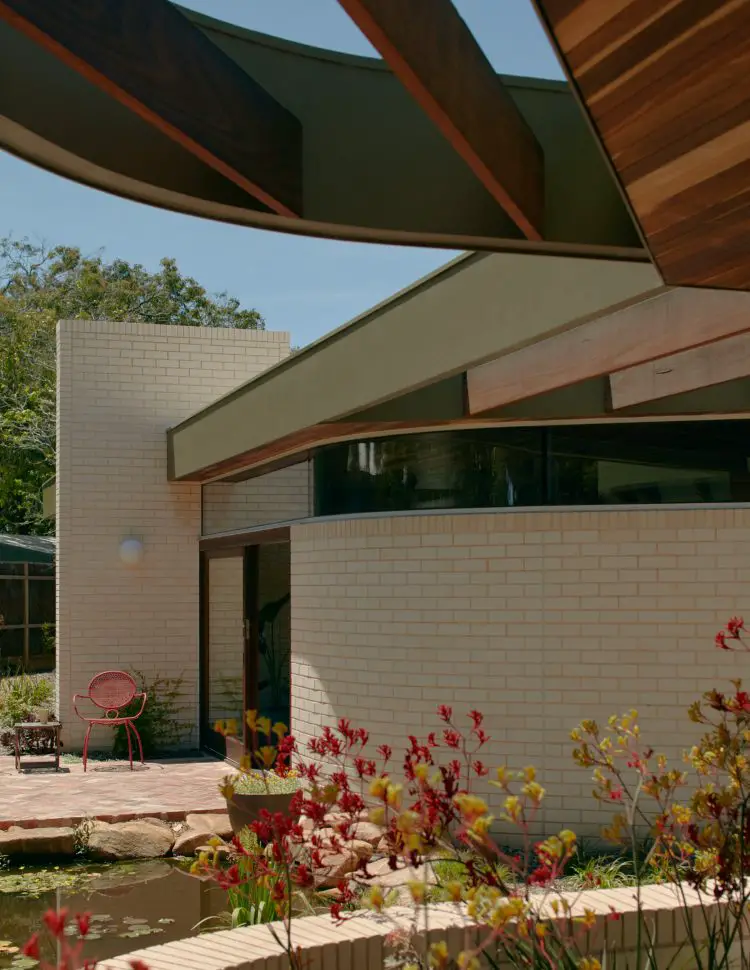 The clients were in search of a home to grow old in, one which would also accommodate their children and extended family for weekends and holidays for years to come. The clients wished for a home where they could have their peace of mind while looking over views to the garden from every room.
Timeless, light sandy brick walls frame the inside and outside of the home. For the ceiling, the architects opted for wood paneling throughout the house. The natural choice of material is harmonious with the landscape outside, which is made up of trees and other plants native to the area.
The Florida House accommodates two separate blocks for private quarters separated by a central courtyard. A quiet and cosy space for leisure, the courtyard is surrounded by natural views and a small pond. Large glass doors slide open forming a gateway between the indoors and outside. 
Kitchen, living room and other common areas are found in the between the separate private blocks which are unified by a seemingly floating roof. The color of the roof blends the home harmoniously in with the surrounding greenery.
Thanks to the surrounding landscape, the Florida House is well hidden from others, providing the clients with the peace and calm the clients had wished for: "We were blown away by the process and the design that Nest came up with. The team at Nest perfectly understood our brief and the feel that we wanted in our house."