Climate change is increasingly becoming a more pressing issue by the minute. Its effects extend into the design world and architecture where sustainability is no longer an afterthought but a standard.
In this project, sustainable residential and interior design firm Alter Eco marries sustainability and renovation in transforming a former worker's cottage built in Melbourne in the early 20th century.
The Gladstone project is rooted in sustainability principles with respect to the existing building that was to be renovated. In line with this, Alter Eco hinged their design strategy in two concepts – materiality and energy efficiency.
In order to realize the Gladstone Project with low environmental impact, Alter Eco creatively devised design and sustainable strategies to achieve the clients' requests. The environmentally conscious client hoped that the renovation project would leave as little carbon footprint as possible.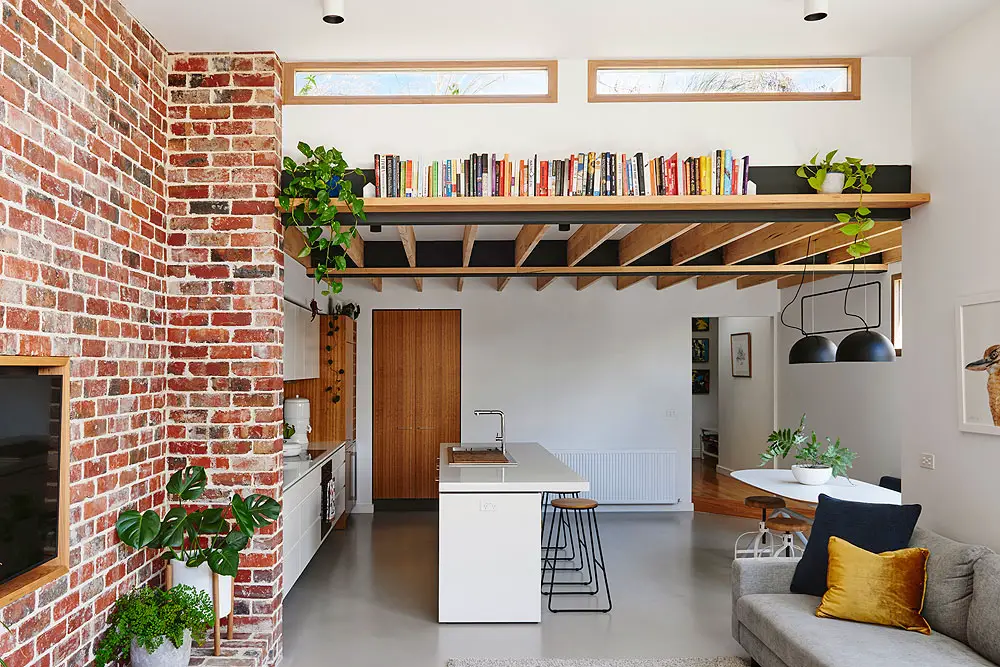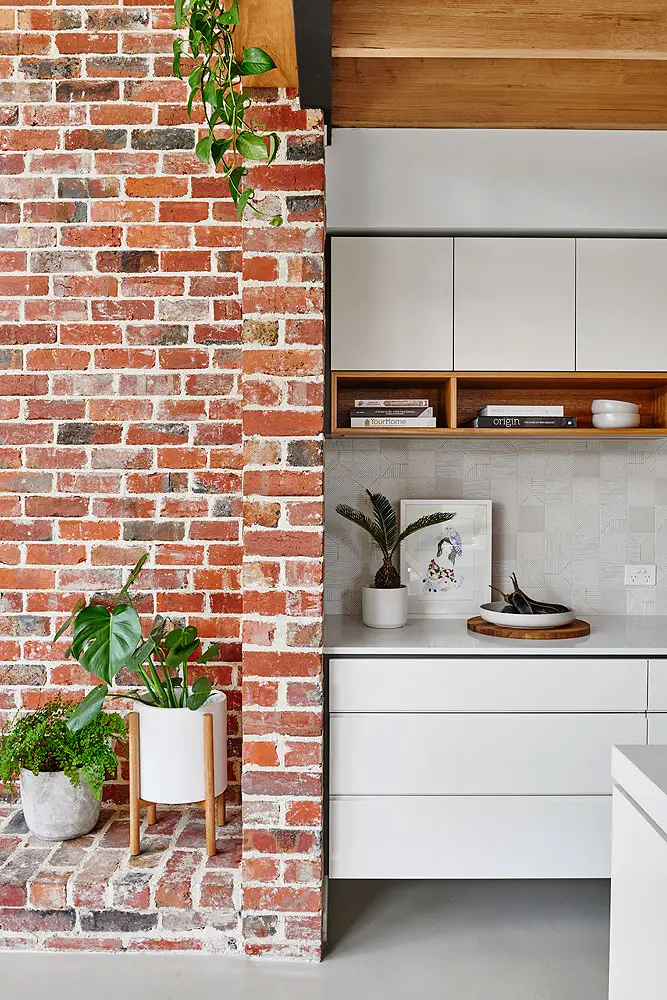 The original cottage, typical of its kind from the 20th century building in Yarraville – a working class suburb barely 3 miles from the center of Melbourne.
Alter Eco made it a priority to preserve the existing building as much as possible, opting to maximize the materials, elements and resources that can be reused. This meant a reduction in energy needed and translated into savings.
For example, the original red brick paving from the backyard was used as an internal feature wall and as an external wall. Beyond an aesthetic element, this wall functions to preserve thermal mass according to passive house principles.
This allows for the clients to not only save money on heating and cooling, but also to remain true to their sustainability practices. In addition, solar panels were also installed to extend the energy savings and help meet the building energy requirements.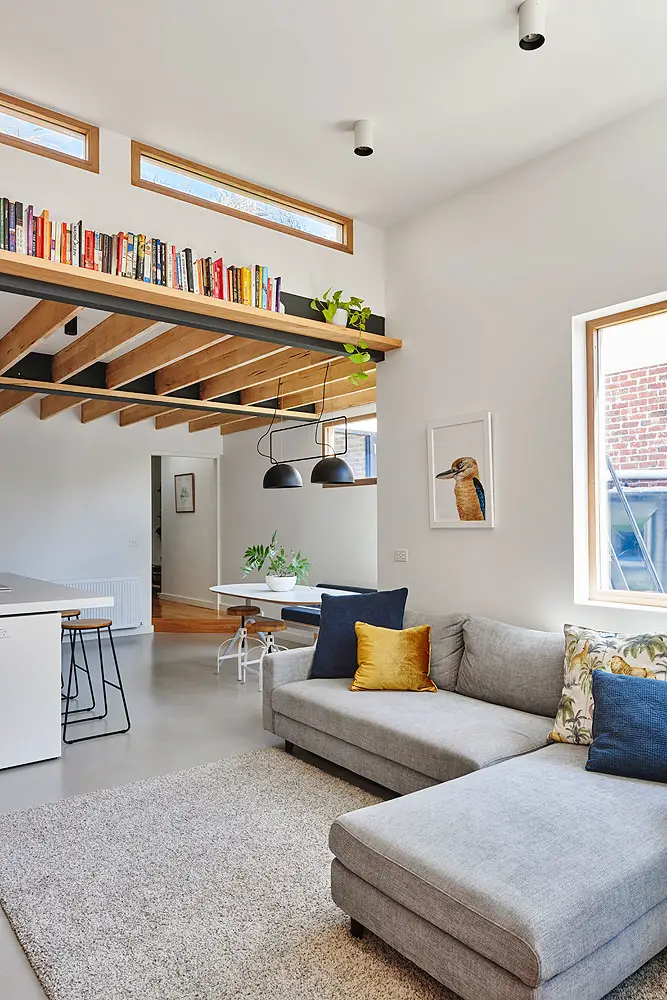 At the front of the house, the internal floorings were recovered, refurbished and restored to their former glory in order to create a cozy and inviting atmosphere. This worn out look also gives the Gladstone House a slightly rustic image, and contributes to the personality of the cottage. 
In line with the philosophies of Alter Eco Design founder James Goodlet, Gladstone represents sustainable residential design. The garden is filled with native plants that are local to the climate, making them easier to maintain and more conducive to thriving.
Furthermore, this meant that they would require less water, and hence energy, than foreign plant species. The roof was also sustainably recovered, with plants used as a natural thermal insulator. With these design principles, Gladstone is the epitome of eco friendly design that caters to contemporary comforts.