For an original Eichler this home looks remarkably new, and remarkably unique. Property of Usha and Mike Kreaden and situated in Sunnyvale, California, it was completed in 1958. It could have just as easily been built last year.
This is thanks to the efforts of the Kreadans over the past three decades. Indeed, since the couple began living there in the mid-1990s (now also with their two children), the house has undergone several major renovations.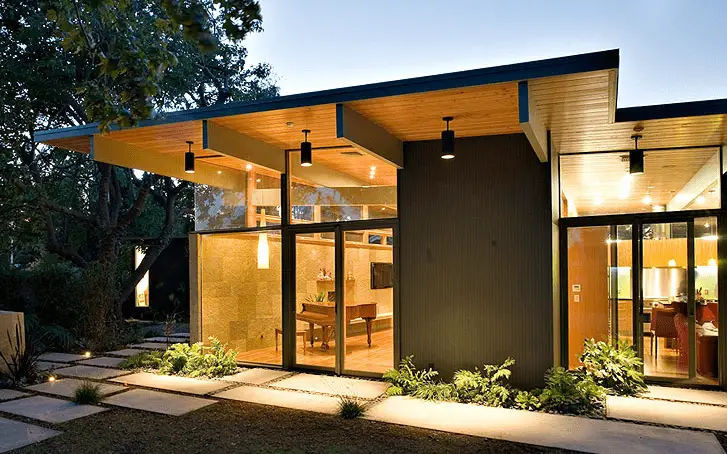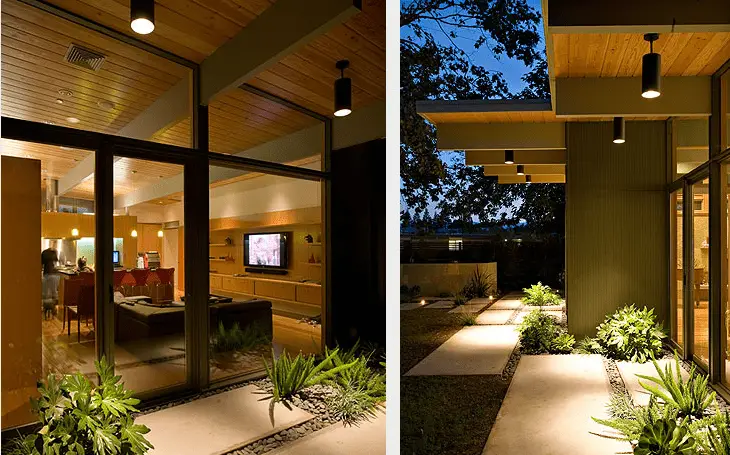 Considering their young family, and the need to host their parents they first began with the interior. For this, they enlisted Guy Ayers, a Los Altos Hills architect who was able to add an extra 634 square feet to the 2,242-square-foot house.
According to Ayers, the aim was "to respect the fabric of the salvaged portions of the house but also add more opportunities for outdoor 'rooms.'"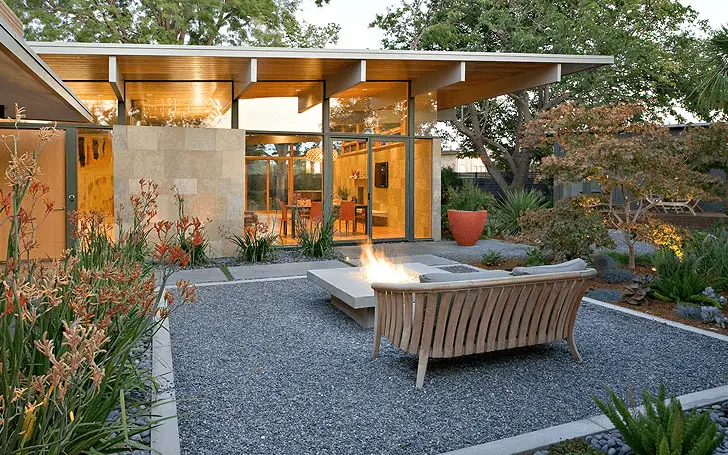 But despite its self-evident quality, it is not the interior that makes this home stand out. Indeed, we recently covered another Eichler home in Mountain View which also displays an Eichler homeowners' inclination to bring the interior well up to date.
Instead, what brings out its particular charm is the beautiful landscaping work they subsequently had done.
For this, the Kreadans used Monterey-based landscape designer Bernard Trainor. As Eichler enthusiasts will already be aware, Eichler's mass built modernist designs were sold to their initial buyers with little landscaping.
The new owner was left to fill the outdoor areas with whatever plants and garden features suited their tastes. Since this was still more or less the case for the Kreadans, Trainor was given quite a free reign.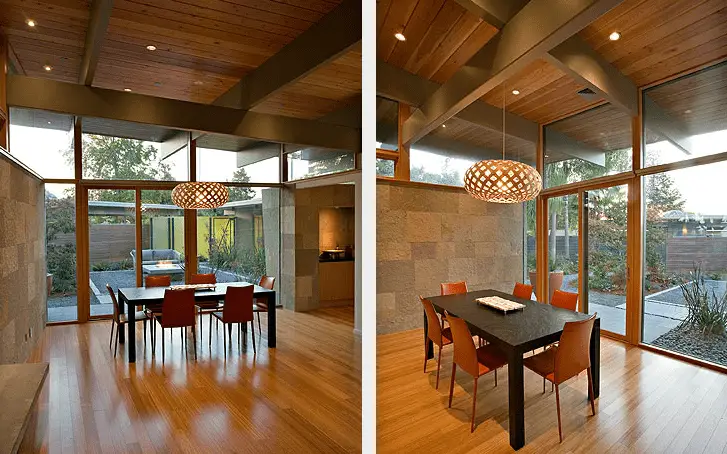 Among the features which he introduced were a new neon yellow gate to the property, made from recycled acrylic Chroma panels, a custom concrete gas fire pit, and "a strong focus on interesting paving", with poured in place concrete pavers really breaking up the space nicely. Overall, it's clear he managed to get a lot out of the small plot.