Foreshadowing the richness of natural materials, solid construction and an exclusive setting, a stunning stone wall conceals this swank midcentury modern home from immediate street view.
The four bedroom and three and a half bathroom home has been restored and revised over the years to go beyond the simple necessities of modern living. Since its original construction in 1963, the home was expanded to cover 3,278 square feet of living space, including three courtyards.
The first courtyard is immediately upon entrance through a decorative black steel gate in the middle of the stone wall, from where a large wooden door leads the way inside the house. The home's rather unusual H-shaped floor plan is laden with large windows and floor to ceiling glass expanses, ensuring visibility between inside and out from almost every side.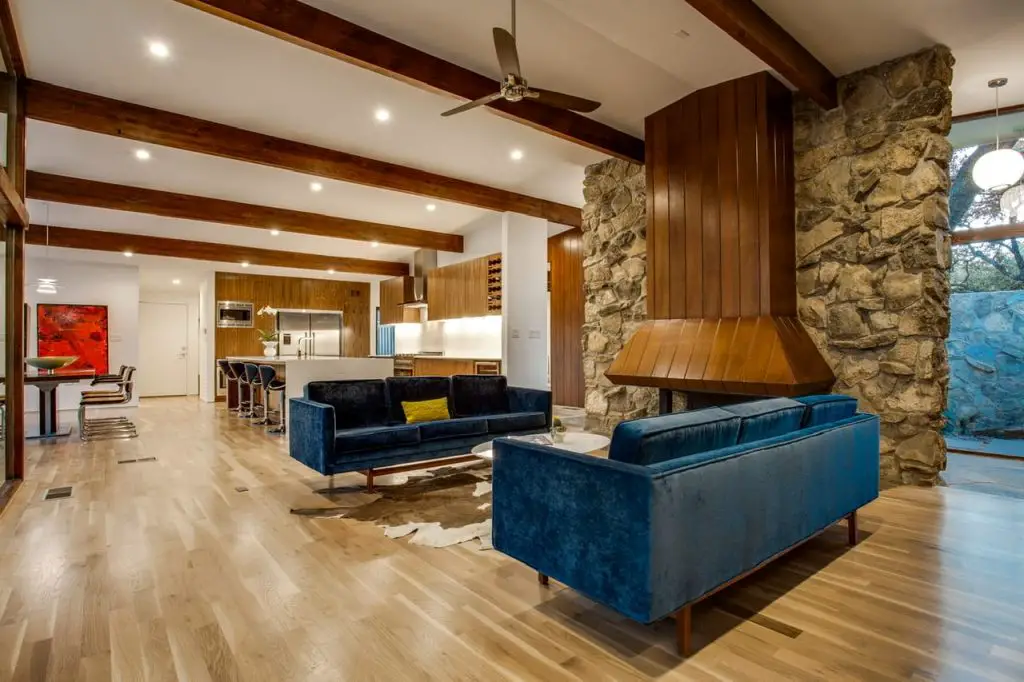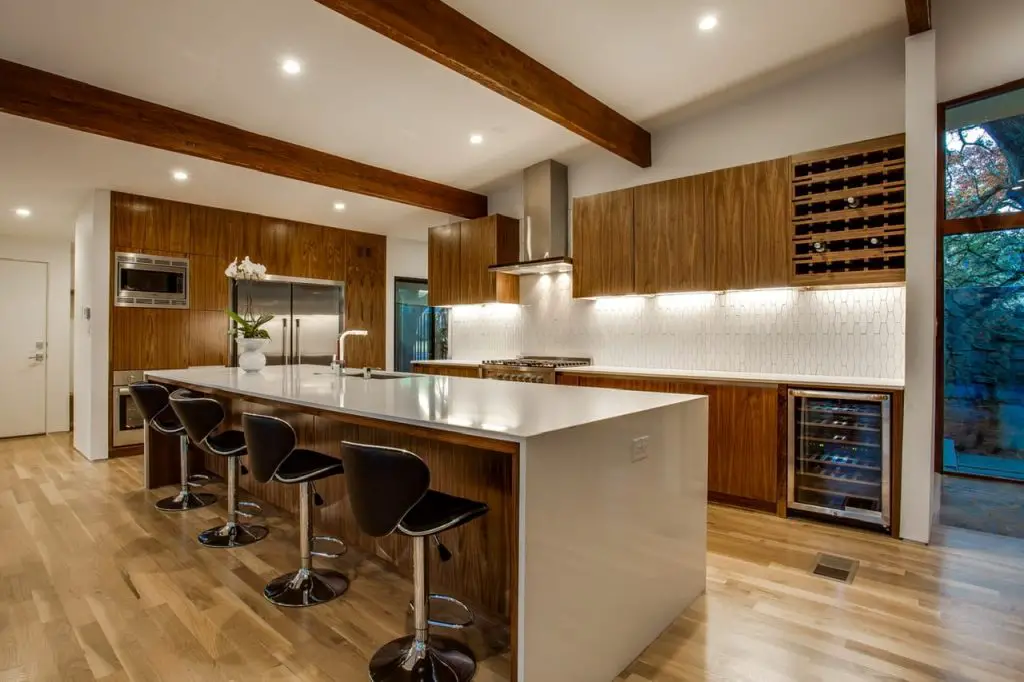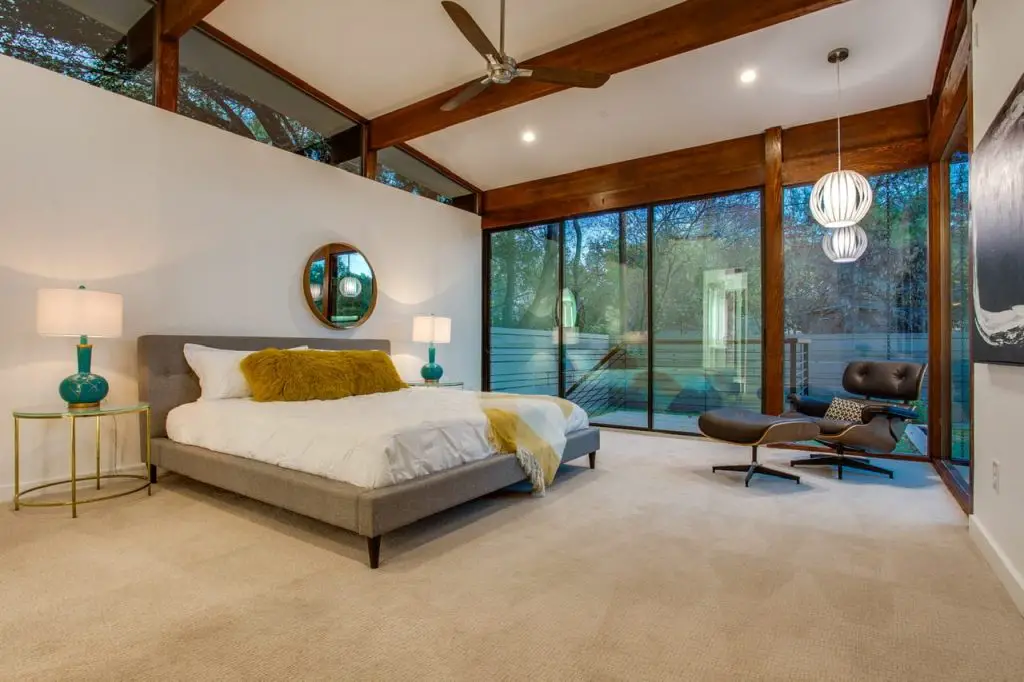 Inside, low-slung post and beam ceilings characterize the one story construction. The crisp white painted ceilings match multiple walls around the space. In combination with wooden beams and paneling, geometric shapes are created throughout the interior in addition to a clean and cozy flow from one space to another.
A bold stone hearth demands attention in the middle of the living space, but not enough to disrupt the harmony flowing within the space. Wooden floors, the aforementioned wooden beams as well as direct visibility to the natural surroundings outside behind the hearth enjoy flawless synergy.
While the majority of the open kitchen, living and dining area is fixated around a color palette of white, wood and stone, a pair of large dark blue sofas facing the fireplace and a piece of artwork at the end of the open space bring fun bursts of color into the zone without interfering with the otherwise natural interior.
The second living space inside the home bears a similar yet different style; a pair of funky wooden armchairs facing a modish couch make room for lounging amongst friends and/or family. In addition to a row of clerestory windows, three large windows on the perpendicular wall slide open, allowing natural light to pour as well as granting access to one of the homes multiple courtyards.
The four bedrooms of the home are spaced out cleverly throughout the rare floor plan, each overlooking outdoor views. The master bedroom, for example, has a similar setup to the second living room; clerestory windows paired with sliding glass doors to the courtyard outside, maximizing the inpour of natural light while forging a seamless indoor to outdoor connection.
The back of the home is almost entirely made up of floor to ceiling windows, granting full transparency between inside and out. An outdoor pool surrounded by large cement tiles and a lawn which stretches to the side and behind poses the perfect spot to cool down during hot weather.