Randy and his family bought this Eichler in Granada Hills, CA, in 1979 and immediately knew this was the one. "The moment we opened the front door and looked right through the atrium to the garden beyond the enormous floor-to-ceiling windows, we knew this house was a serious contender."
A research at the local public library helped him discover and appreciate the value of an Eichler Home, something unknown to him up to that moment. A few past issues of Sunset Magazine introduced Randy to Joseph Eichler's modernist approach to building and design philosophy.
His findings about this exquisite architect at once reminded him of two houses by Frank Lloyd Wright – a master who had shaped Eichler's ideas – that he had visited as a teenager while living in Chicago.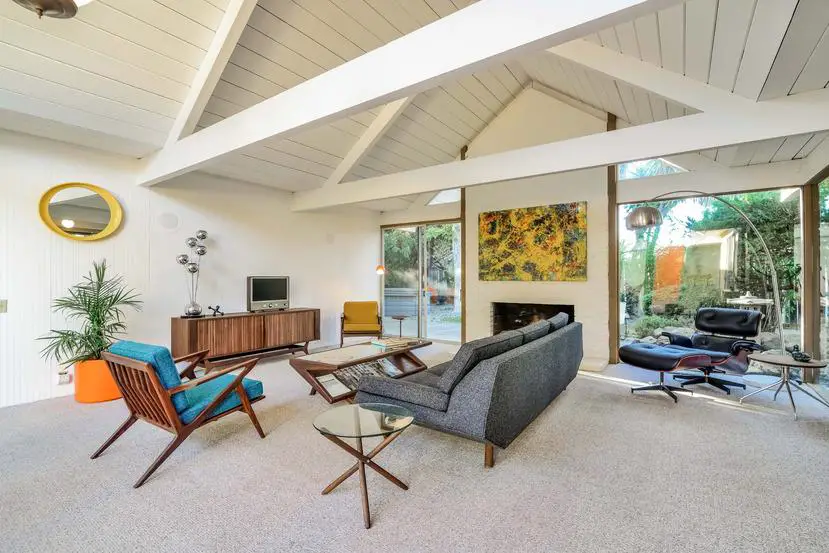 As other owners told us before, the advantages and challenges of possessing an Eichler Home are two sides of the same token. "Owning an Eichler is a lot like driving a vintage sport car: there will be problems and complications and it will be quirky but it will become something that you can truly love and protect as well as live in."
Because of the strong sense of belonging to the neighborhood and commitment to heritage preservation, many Eichler owners feel almost obliged to retain all the original architectural features of their homes. So did Randy, who also decorated his Eichler with fine Mid-Century pieces by Charles Eames, George Nelson, and some European design champions.
"These homes are special places to live in. Watching through 14-foot windows each corner of the house imbued with different shades of light as the seasons changed was a special treat. Learning to decorate a house that has so much visual power can be an exciting challenge."
Randy has lived in this house for over 35 years now, preserving it to its original status except for the ordinary maintenance. He's still using the original kitchen appliances.
"Original Eichler homes pose a challenge to modern living because they are mostly assembled manually. Though these homes were low budget houses, for the very nature of some of their components, they could not just be slapped together."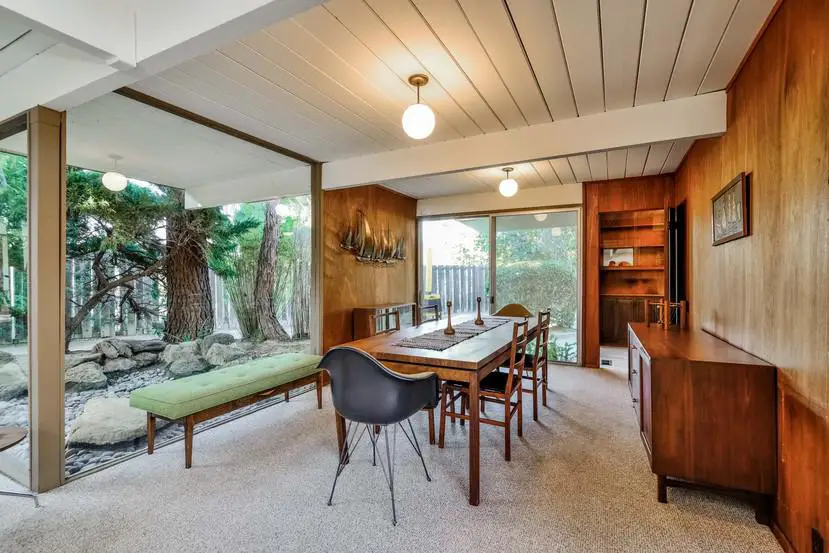 Teams of experienced carpenters worked on all Eichler's projects and though construction techniques were sometimes quirky, quality control was strong. Eichler owners that visit those of neighbours' on the street, are often fascinated by noticing the subtle differences from house to house.
To make but one example, the hanging mechanism on the sliding closet doors, installed by Eichler carpenters, are oddly weird but somehow effective."
Randy's home is also a particularly special one. "A few years ago a neighbour organized a campaign to have our street named as a Historic Preservation Overlay Zone and our house is one of only 41 still original enough to fully contribute to this zone.".
After 35 years in his Eichler, today Randy is selling it to travel. "This structure is much more than just a house. It will become a special home for the next owner to care for and protect." So, if you are planning to start living the Eichler way, you should check the listing at Eichlerhomeforsale.