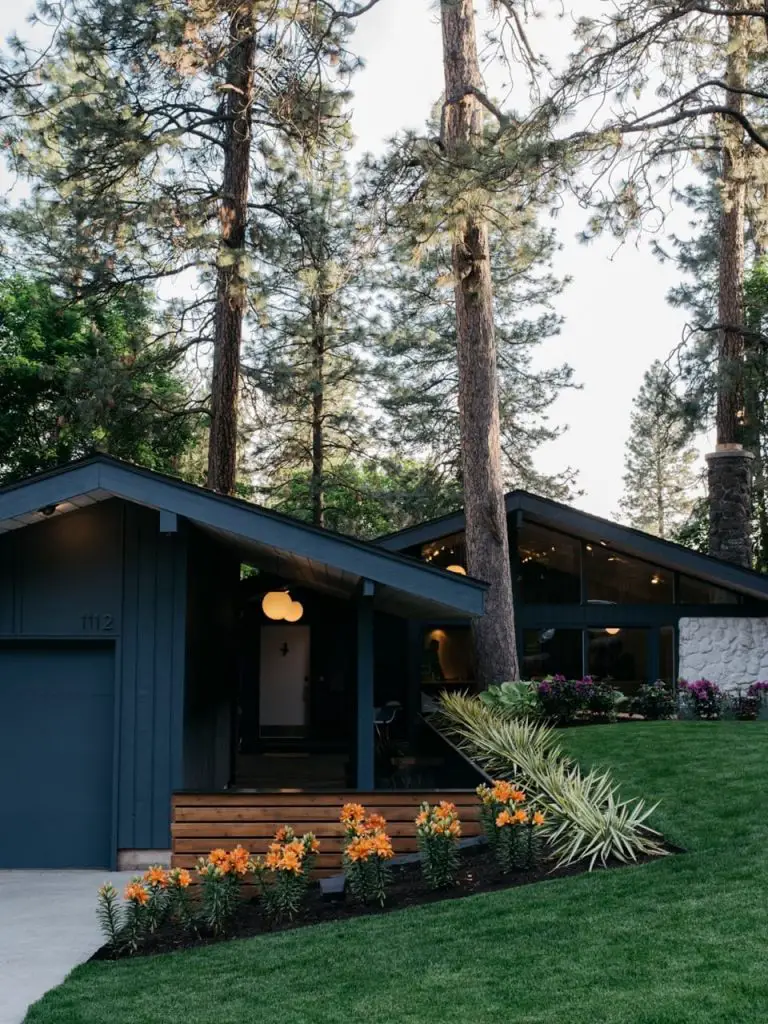 We are always looking for beautiful homes to feature via our online channels. Fortunately, our Facebook Group for midcentury homeowners repeatedly presents such opportunities.
When Josh Hissong purchased this post and beam design last year, the house was in dire need of repair and restoration. Drawn by the way the home settled within its surrounding woodlands and disappeared into the site, he wasted no time in putting out an offer.
Without knowing it, the Washington-based designer had purchased a home by Moritz Kundig, an acclaimed architect from the area. Today, he tells us his story of the house and shares design ethos when it comes to extensive midcentury renovation.
Can you tell us a bit about the story of this house/project and your background?
I bought the house about a year ago and it was in pretty rough shape. The lines were amazing and the way that it sat on the site was perfect. My background is in design, I founded HDG Architecture in 2010 with my business partner Armando Hurtado. We are a growing firm that specializes in a variety of project types in commercial, hospitality, residential, multi family, medical and restaurant. This allows me access to some of the best designers and architects in the Northwest.
How did you come to live in your house and what drew you to the midcentury style?
The listing for this house was sent to me by a coworker on a Saturday and we put our offer in that day, before even knowing the real condition of the house. I was drawn to the way that the home sat amongst the pine trees and sank down low into the site.
What do you think was so special about this period in American design?
I have long been a fan of the midcentury lines. The draw to this style is the use of the materials, the open concept and planned sightlines. You know when a house was designed by a real designer, it speaks to you the second you approach it.
A favorite architect of mine told me that there is an honesty to this style that has long disappeared over the years, "Honesty in the materials you use, honesty in how a home should interact with the site and environment and a purpose behind everything". (Moritz Kundig, Co-Founder of NAC architecture and Father of modern day great, Tom Kundig with Olson+Kundig)
What are the advantages/struggles of living in a midcentury house?
The advantages of midcentury living is the concept that you can live in a big open, loft type home, surrounded by a cool residential neighborhood. There was an almost perfectly equal consideration for form and function in these homes.
The idea of wasted space was never even a thought. They were built to house returning veterans of the Second World War and cost was a big deal. So, being able to build a home quickly and cost effectively made this style very popular in pockets throughout the United States.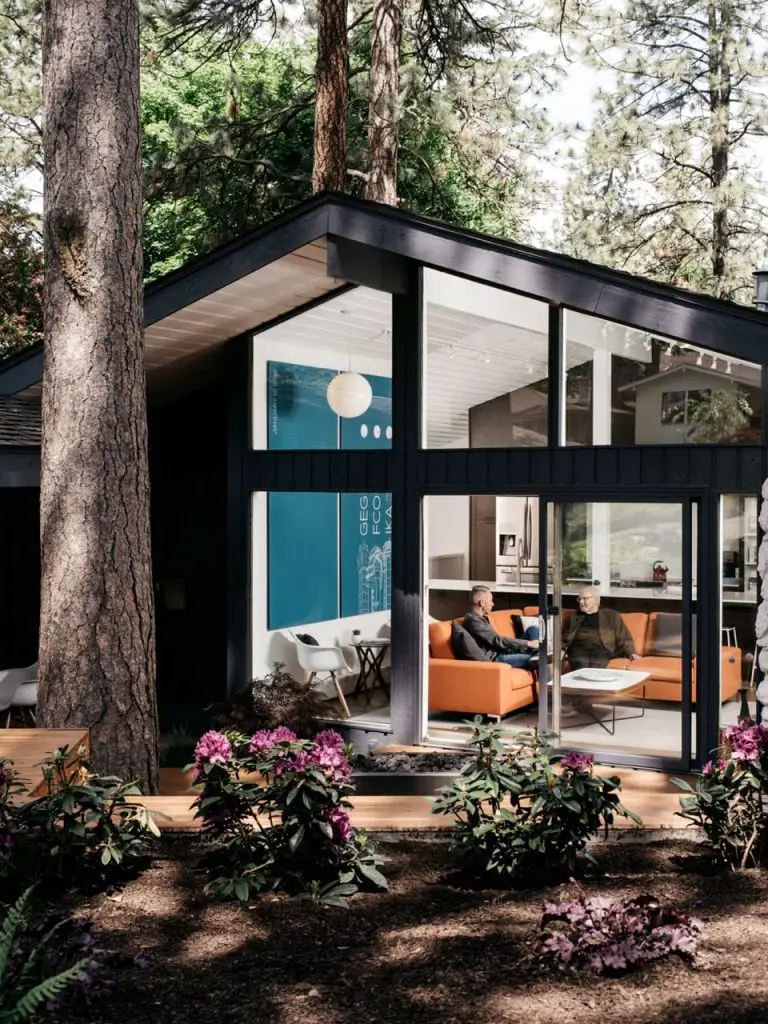 Do you feel constrained in your interior design choices because of the property's heritage?
I truly believe that interior design is a product of the 1980s and 90s. Homes designed by greats like Kundig, Eichler, Neutra and Koenig didn't require ANY interior design; set the couch in the living room and just live. They utilized large expanses of glass to keep little to no delineation between the landscape and the living spaces. Interior ceilings disappeared into the soffits and roofs seemed to float effortlessly on top of a simple glass, cedar and stone box. It was a brilliant time for our industry.
What do you know about the architect who designed your house?
The home is an original Moritz Kundig design from 1971. I am lucky enough to have met the 93 year old native of Switzerland on a project 2 years ago. A church he had designed needed an addition and my firm was hired to help in the design. It was one year later that I bought the house and about five months into the remodel that I actually found out the home design belonged to Kundig. I was clearly elated. He was one of the founders of NAC, an amazing and very large firm with roots in the Northwest and a reach worldwide today.
Kundig's designs can be found scattered around Spokane, WA. and like many design forward architects, you know he had his hand in the concept when you approach any of his work.
You worked at an extensive renovation, what was your approach for the project?
Stuff like this I am a run and gun type designer. Strip a home back to its bones and then decide how to put the pieces back together. Bring back only what is needed for the home to feel complete. Add the appropriate proportions of material, storage and functionality. It's hard to re-dress a person that is already wearing two layers. I will always vote for that approach.
What materials have you used and why?
I used monochromatic whites and deep wood tones to better allow the lines of the house to do what they are supposed to do. A seventeen-foot bright white Silestone countertop separates the living and cooking and lounge area and doubles as a seating area for up to sixteen people.
I used an amazing Shaw LVP throughout the main floor for durability and look. I kept the majority of the original lighting and chose an Eichler Color (Benjamin Moore, Deep Space) for the exterior of the house, coupled with ultra bright white soffits and ceilings. The 2500 SF of new 3.5″ cedar decking pays homage to the siding of choice for this era.
What's your favourite part of the house and why?

My family enjoying this type of living would be my favorite part of finding this treasure. Second would be the amazing connection between the site and the interior. Everywhere throughout the house you feel like you can reach out and touch the landscape. Our massive windows have become a series of ever changing artwork.
Do you have any tips for people interested in buying or restoring a midcentury house today? What should they pay attention to and why?
Find out who designed the home, why they did what they did at the time. Then hire an architect to help you through the process and give you the background on why certain things within your home are done they way they were. You may be surprised at how clever these Kundigs and Eichlers were all those years ago once you see the beauty of their equal form and function style.