Completed in 2018, the Villa Fidji is a gorgeous example of the revitalization of an existing structure done right. Situated in Cap D'Antibes at the tip of the French Riviera, Caprini & Pellerin Architectes took on a once outdated neo-Provençal villa and renovated the property bit by bit, working from bottom to top. The 405 square meter villa is now a luxurious contemporary holiday retreat.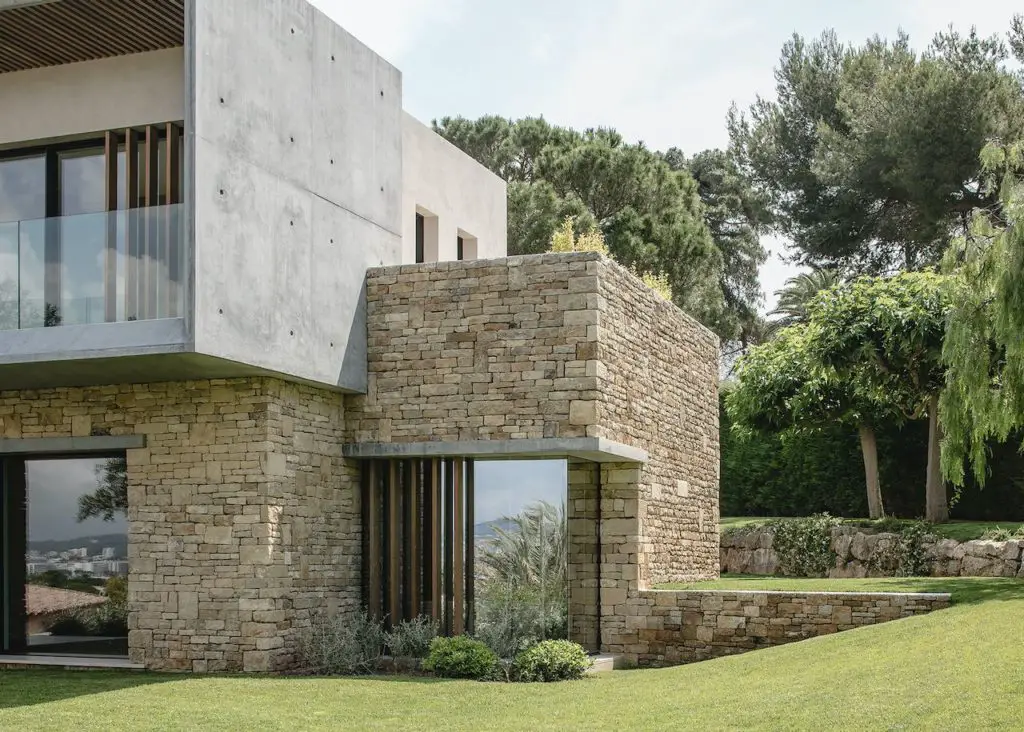 Upon entering the property, sandy stones lead the way from a parking area to the front of the house. To the left, the villa's sunkissed exterior rises from the ground, mimicking the form of the car park and pathway. The right side of the pathway is crowded with thickly planted trees and bushes, which provide both shade and privacy.
Down at the end of the pathway a garage makes room for private parking. The entrance is hidden between the garage and the main unit of the house, forming a corridor between the two blocks. 
The property sits upon a large basement block held together by light tan stones. The basement unit is facing the bay and a semi-circular pool lies adjacent to it. Framed by beautiful natural landscape and surrounded by stone walls and grassy sloping hillside,the backside of the villa evokes a sense of a modern oasis.
Atop the basement unit, the grey blocks of concrete accommodate the private areas. Natural stone is as old as our existence and the pairing of ancient stone cladding with concrete, a contemporary rustic villa aesthetic is achieved.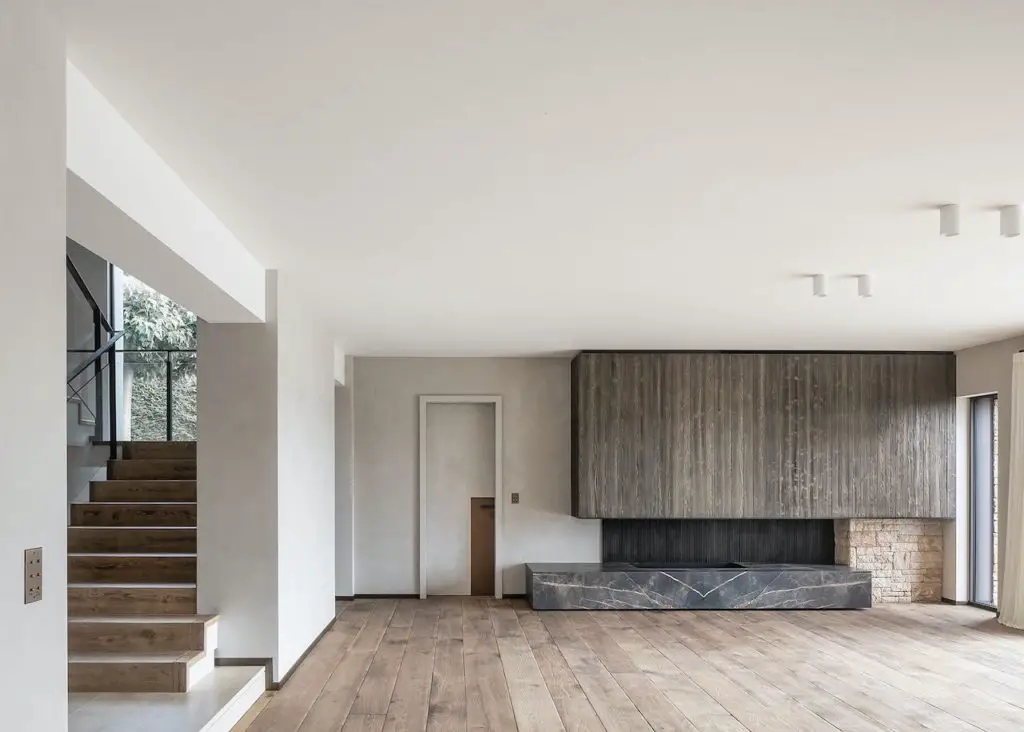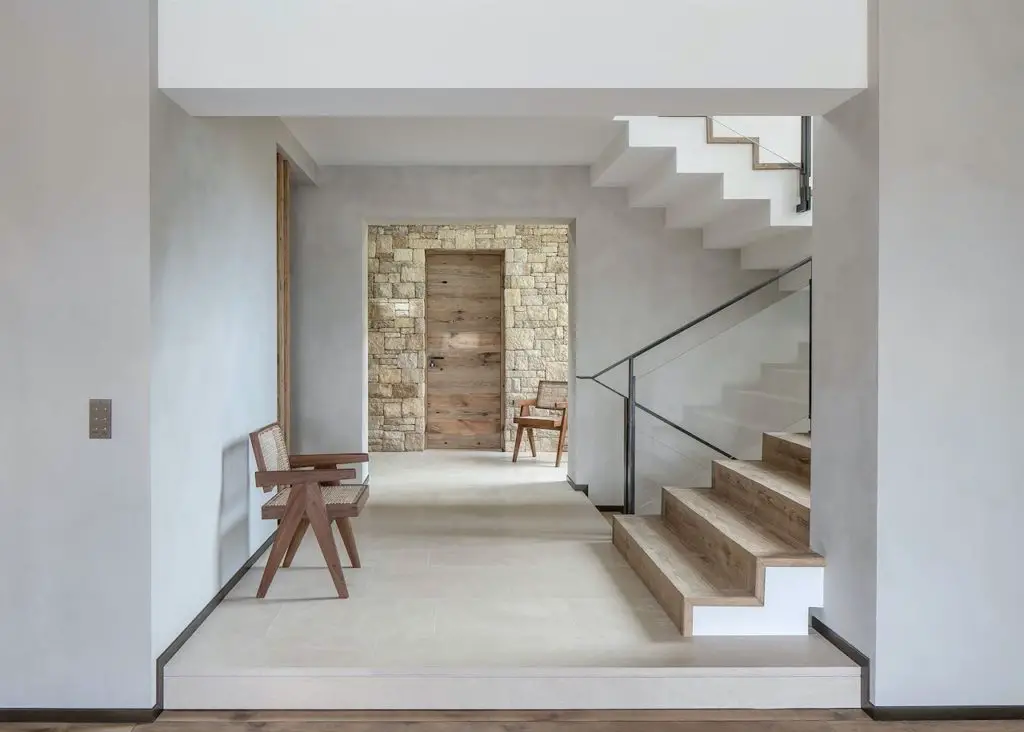 Inside, natural materials of wood and stone paired with clean white walls and ceilings make up the color palette. The ground floor features an extensive open space, which looks out over the garden and the bay views. Modern technology in the living room is tucked away by an open marble stone and patinated pine bronze topped chimney when not in use. 
Fine modern details such as the bathroom sinks, which mirror the home's exterior, or the delicate touches of leather and smoked oak, glass, mirror and patinated brass handles in the bedroom. It is the fine craftsmanship and attention to detail that bring Villa Fidji its charismatic contemporary attitude.