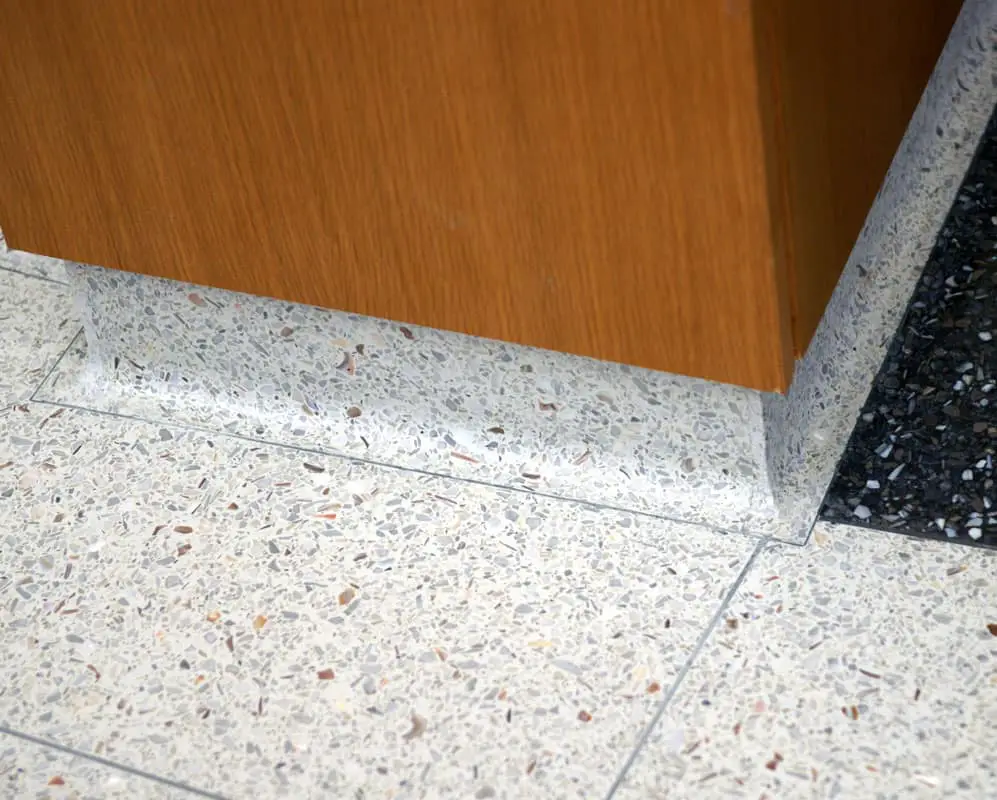 👉🏻Both concrete and epoxy terrazzo are Great Floors that last a long time in heavy traffic areas both in public and private buildings. I cleaned and polished a whole lot of these in my youth

👉🏻We're checking out the epoxy angle, too. I've seen some good installations in MCM homes. You just want to pay more for the added coating/effort to flatten out the surface since standard epoxy floors tend to be a bit bumpy for "grip" in a utility area.

👉🏻The three nice things about epoxy terrazzo floors is.. the weight… the resistance to cracking….and that it doesent transfer temperature as easy…cold floors.

👉🏻In 2015-16, we chose Terrazzio tile for our kitchen floor and have been very pleased with it.

👉🏻The epoxy terrazzo can fail while traditional cannot (unless your foundation does). I believe it was the Houston airport that had a problem with it somehow become wavy? Maybe it was a vapor barrier problem… I have 4" thick traditional terrazzo throughout the house and Terrazzio tile in one room which certainly smelled like epoxy when it was put in.

You can read more tips about this topic here.

These are only few of the thousands tips that midcentury home owners share with each other's in our exclusive Facebook Group dedicated to them. If you own a midcentury house, and are not already a member, join us now!