Text by Logan Architecture
The owners of this holiday and weekend retreat in Austin, Texas, are a pair of sisters, one of whom is a furniture designer and carpenter for Muhly Studio. This sister brought her taste for the minimal and natural aesthetic to the table for this inspiring co-creation.
Designed by Logan Architecture in close collaboration with the owners, the Paige House acts as a sanctuary for all who visit.
The site is perched on the ecological threshold between the Texas Blackland Prairie and the Post Oak Savannah. The building is arranged to maximize the connectivity of the indoor environment to this unique landscape of lush prairie and dense forestry.
This retreat is arranged to take advantage of the blending of ecosystems and the unique and diverse array of indigenous flora and fauna, while providing a serene space for rest and decompression.
The low-slung wooden structure takes cues from the landscape and architecture of the area. A wood burning Rumford fireplace is the focal point of the public wing of the building, while the more private sleeping quarters occupy the other wing. Opposite each wing is a central courtyard containing a plunge pool and an outdoor dining area.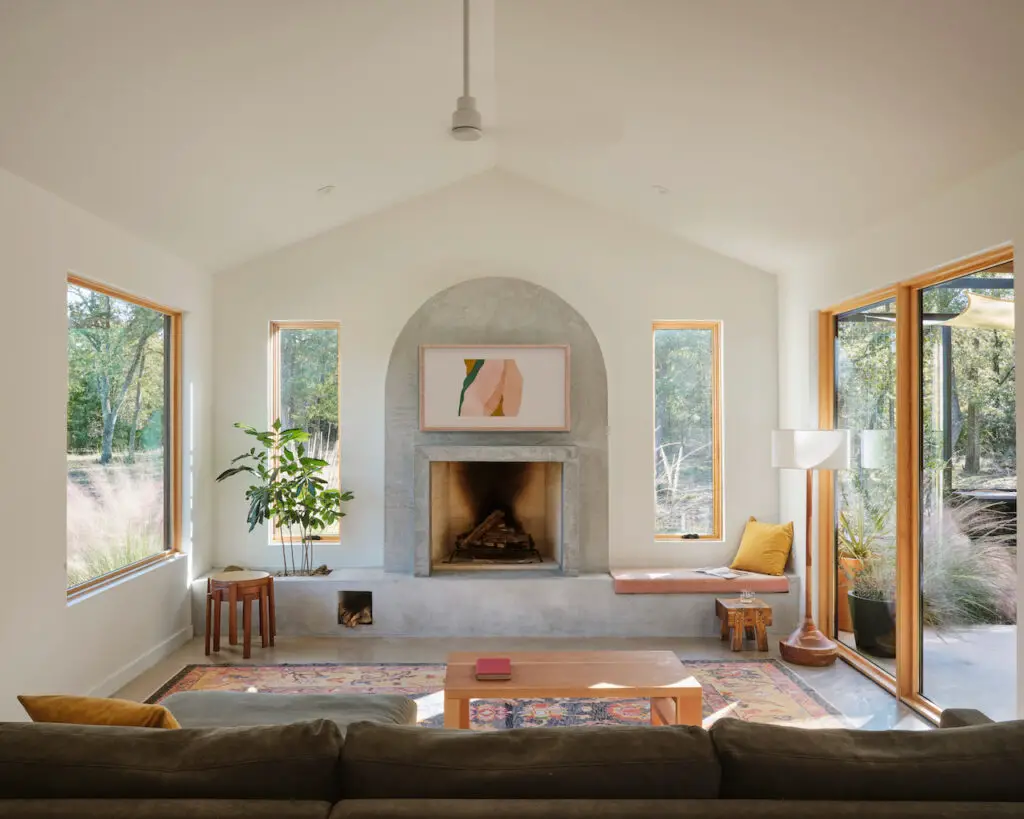 The floor plan maximizes its utilization of natural light as well as views to the exterior, while intersecting
dogtrots direct prevailing breezes through the heart of the building and encourage visitors outside to the porches flanking the house.
Photos by Leonid Furmansky