The Art Collector's Retreat by Rerucha Studio is a beautifully composed contemporary home design. Originally a modest home built in 1958 by Paul Kirk, the authentic design had lost most of its charm after years and years of remodeling efforts that were made to follow along with the latest trends. The house now stands as a stylish Art Collector's Retreat in Bellevue, WA.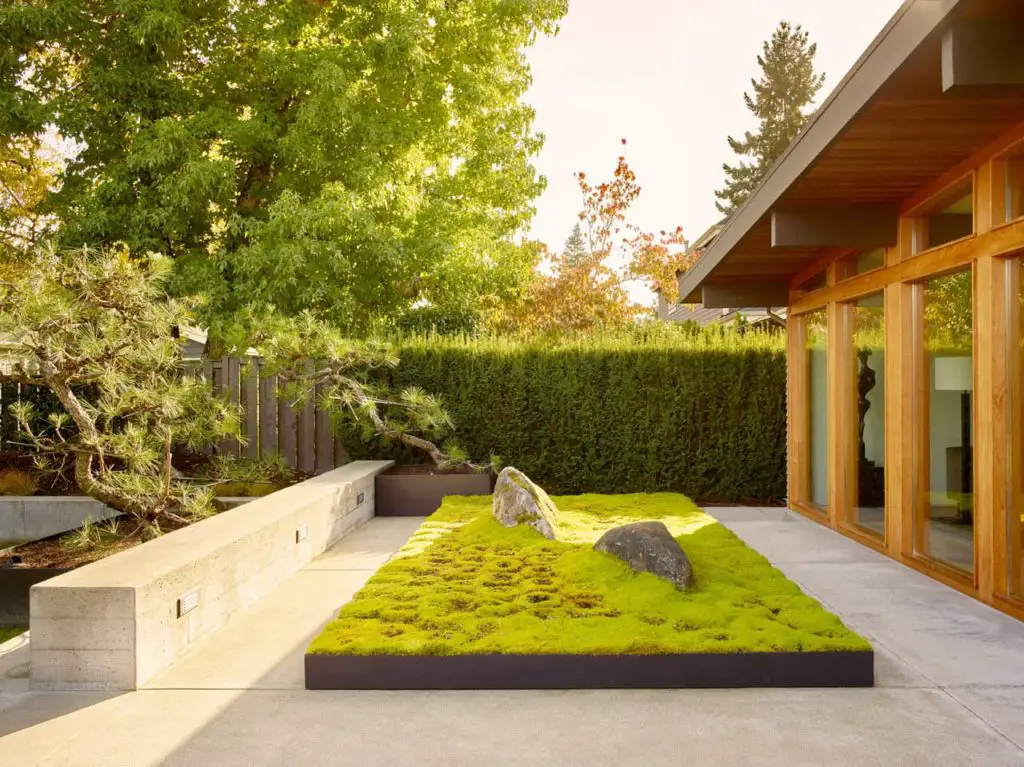 The front of the home is largely protected from street view. The home is elevated from the street and next to large tinted glass garage doors, Japanese style gardens in cement closings carry serenity while shielding the front entrance of the home.
The original entrance had been through the carport. The architects decided to relocate the front door. They found the perfect solution by creating an entry next to the old carport by implementing a wide steel door to counterbalance the home's low roof line.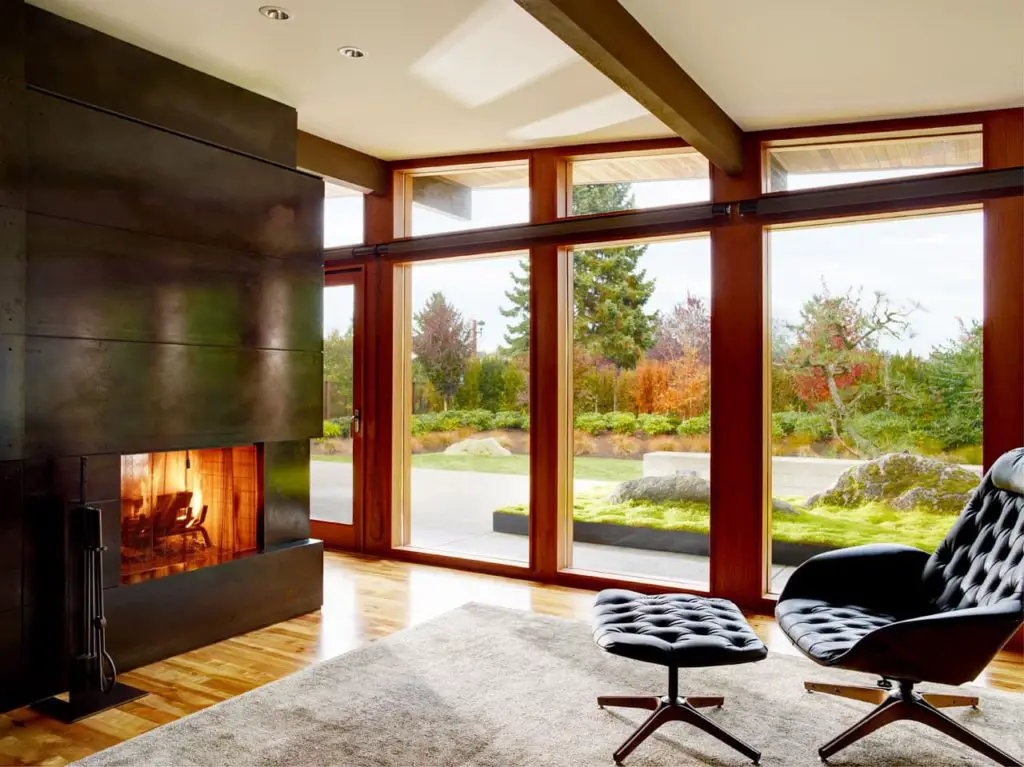 Where there are no doors or windows, tight knot cedar cladding wraps around the exterior of the home. Inside, gorgeous myrtle flooring gives the home a look that is a mix of polished and natural. A massive dark wall at the end of the living room with a built in fireplace echoes the cosy but sleek overall atmosphere.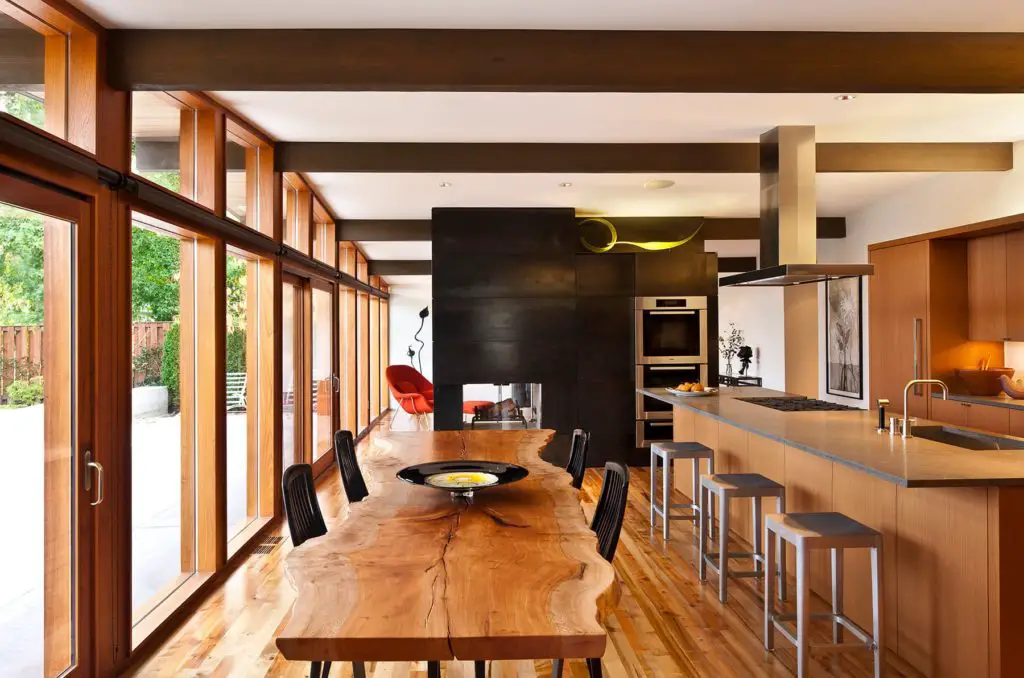 The architects intended to remain true to Paul Kirk's original design, using simple forms and details as well as regionally appropriate materials. Every element, including materials, landscape design as well as the amount of natural light, plays a significant role in the overall architectural composition of the Art Collector's Retreat.
At the back of the house, doors slide open to a large stone patio which is followed by a huge grass garden area. The spaces are perfect for outdoor activities with families and friends and a charming, natural wooded framework serves as a backdrop for the back of the house.