This striking and impressive guest house in Denton, Texas complements its adjacent midcentury modern home. Situated in a residential neighborhood, Five House – or as the owners lovingly call it "granny-flat" functions to accommodate the owners large family and visitors.
The owners saw the potential of the unoccupied half of their property and opted to build a guest house rather than expanding their existing midcentury modern home.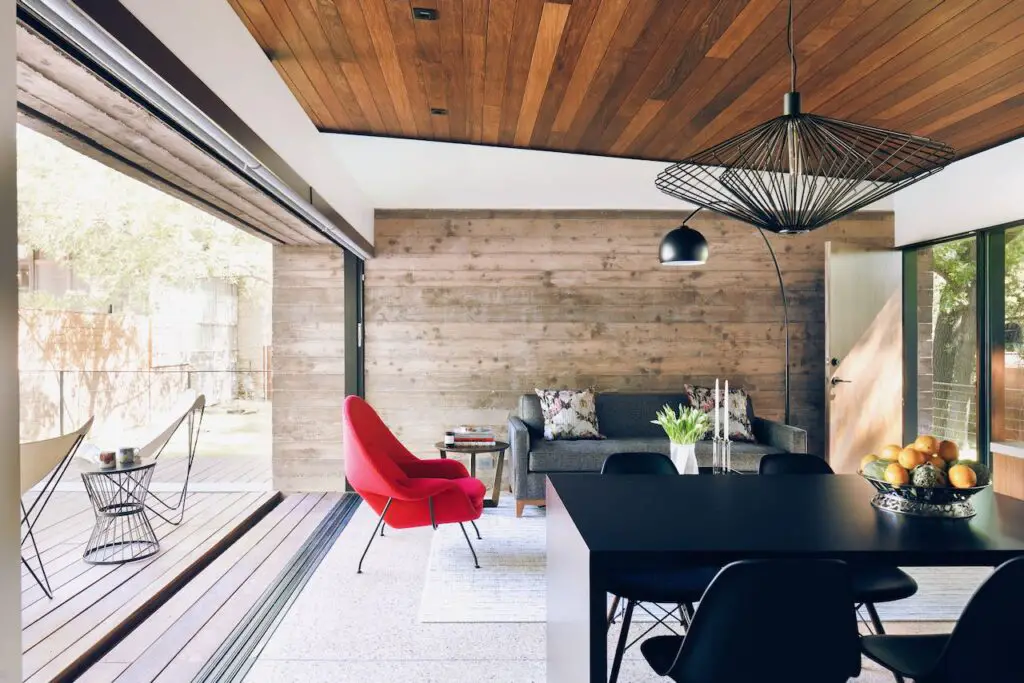 The Five House borrows its name from its organization and layout – a five foot planning grid. The newly built space sits on top of half of the double lot where the house – a former horse stable – is also situated. The design elements of Five House's history is evident in its materiality and forms. It was important to the owners that Five House paid homage to its 1949 mid-century history.
In order to do so, they worked with Texan architects M Gooden design in preserving the overall aesthetic of the property. According to the owner, they first considered "simply adding on to the main house but given its history and local significance, we decided to honor its architectural integrity and build a guest house instead." The product is an ADU with its distinct character suitable for hosting guests.
Five House uses a minimal palette of materiality, with a highly textured facade that borrows from the existing house's gated fence. The house also capitalizes on the dynamic movement of the sun and shadows, playing with its patterns on the facade.
A clerestory glass window contributes to its mid-century feel and creates the illusion of a floating roof. This roof is made of a simple, mono-slope standing seam metal which is supported by concrete frames. The wood used across the house, from the decks to the ceilings, is a hearty Brazilian Cumaru.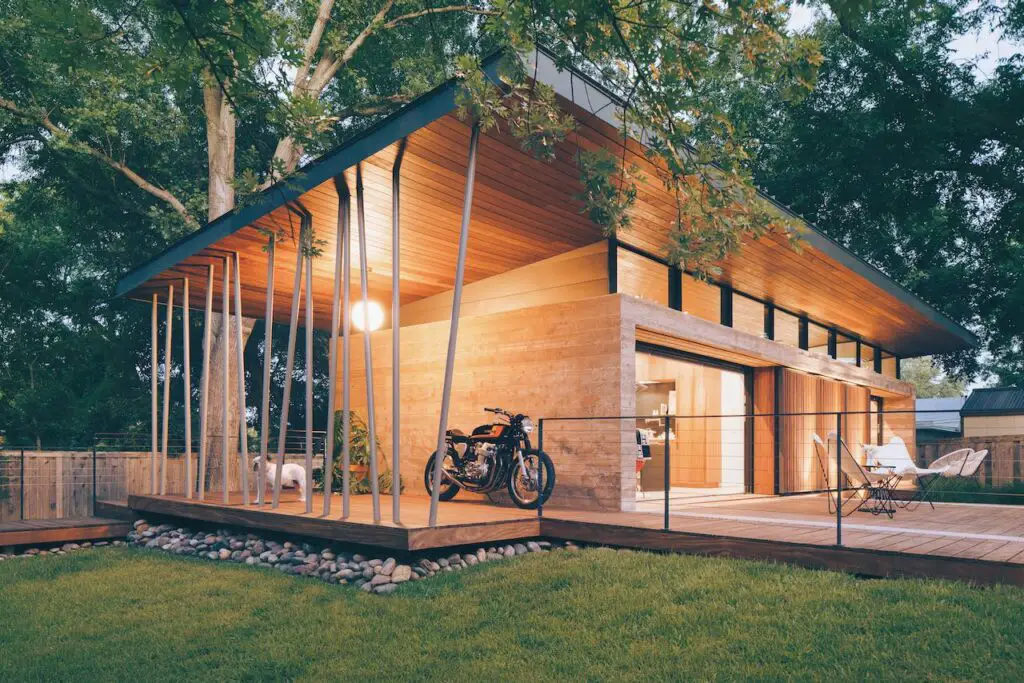 According to the designer Michael Gooden – M Gooden Design – the guest house slash accessory dwelling unit (ADU) is a "like an introduction, or preview, to what lies beyond." Surely, this ADU is an amazing standalone addition to the existing house. Suited with its own bedroom and bathroom, it is perfect for guests visiting the owners.
The living room and bedroom blend seamlessly to the outdoors by a sliding glass wall. Oriented across the North and South axes, the Five House gets a lot of natural sunlight so roof overhangs provide plenty of shade when needed.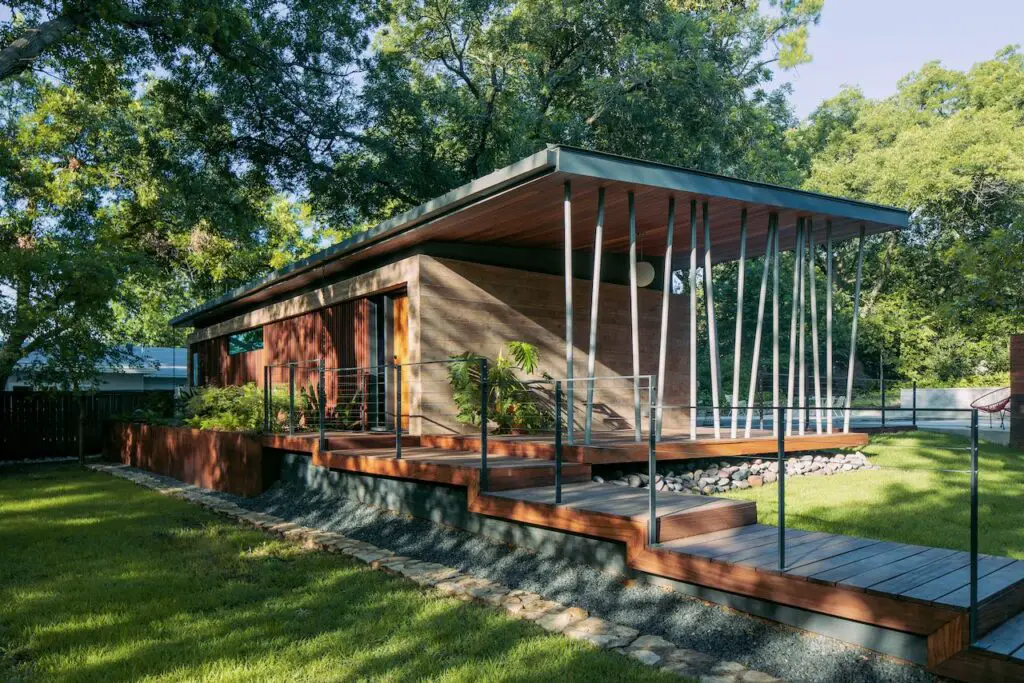 Beyond the almost 680 square foot living area, Five House also features a 250 square foot patio and a 50 feet lap pool, making the ADU feel like a vacation home right in your own backyard.
Recently completed in February 2020, the owners hoped to welcome guests in the new Five House. However, with the current pandemic, it might have to wait a little longer. For the meantime, it serves as a cozy abode for the owners.