Greentree, in Amagansett, has one of the most beautiful approaches we've seen among modern style homes. A long line of carefully-cut and spaced stepping stones is flanked on both sides by a series of equally carefully-placed miniature trees and a ground covered in what looks like bristleleaf sedge (correct us if we're wrong).
This approach derives its impact from its sheer length, making for a real build-up to the home itself. Meanwhile, the choice of greenery is right out of the mid-century modern playbook: simple, easy to maintain and essentially subordinate to the design of the home.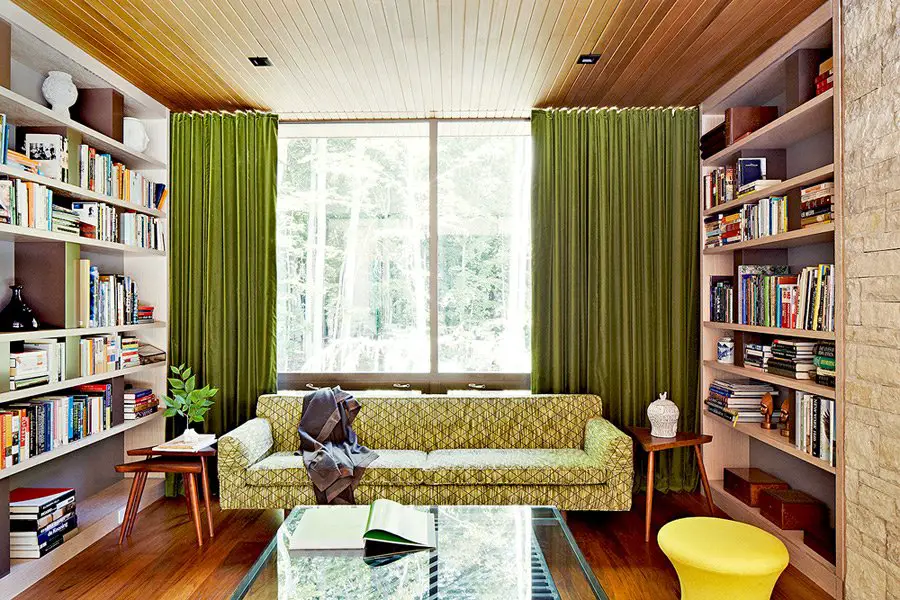 And what a design! We could go on and on about it, but there's a few particular elements that stand out: the bathroom with shower and massive bath, surrounded by large, transparent windows, looking out onto the environment outside; the pool, decorated with a beautiful textured relief comprising stoned in a variety of dark and silvery grey tones; and that wonderfully simple hanging staircase, reminiscent of those seen in much of the architecture of Eero Saarinen (e.g. the GM Technical Centre).
Also noteworthy, the home is filled with a choice selection of original mid-century modern furniture, including a set of tulip chairs, by the aforementioned Eero Saarinen. All in all, it's quite the peach.