Driffield House is nothing if not interesting. Designed by Suzanne Dance and situated in in Arthur's Seat, Victoria, Australia.

Previous coverage has described the style as mid-century, but it's a bit more complicated than that. The exterior has a somewhat postmodern edge, and miniature reminiscence of something like the Bilbao Guggenheim, with its curious shapes deconstructing the conventional look of the home. There are also hints of brutalism. This is particularly evident in its sheer chunks of grey, composed of cinder blocks.
Indoors, however, it's a different story, since here the design is quite mid-century, with Danish modern cabinets and Eames chairs dotted about the place, not to mention the obligatory floor-to-ceiling windows.
Notwithstanding the clash of styles, one thing that does connect indoors and outdoors is the contrast of whites and blacks that make up the colour palette. In the master bedroom, the carpet design of black and white rectangles reflects the white and dark brown beams of the ceiling and the white and black bed. Meanwhile, throughout the open plan living and dining room area you can see black tiled flooring offset by white grouting, all of which is complimented by the black window frame and white walls.
SEE MORE: Militantly Minimal Modernism: Sarah Waller's Doonan Glass House
All in all, it's a house you'd certainly be proud to call home. Do you live in a mid-century or modernist-inspired contemporary house and want to be featured on Mid-Century Home? Contact us: info@midcenturyhome.com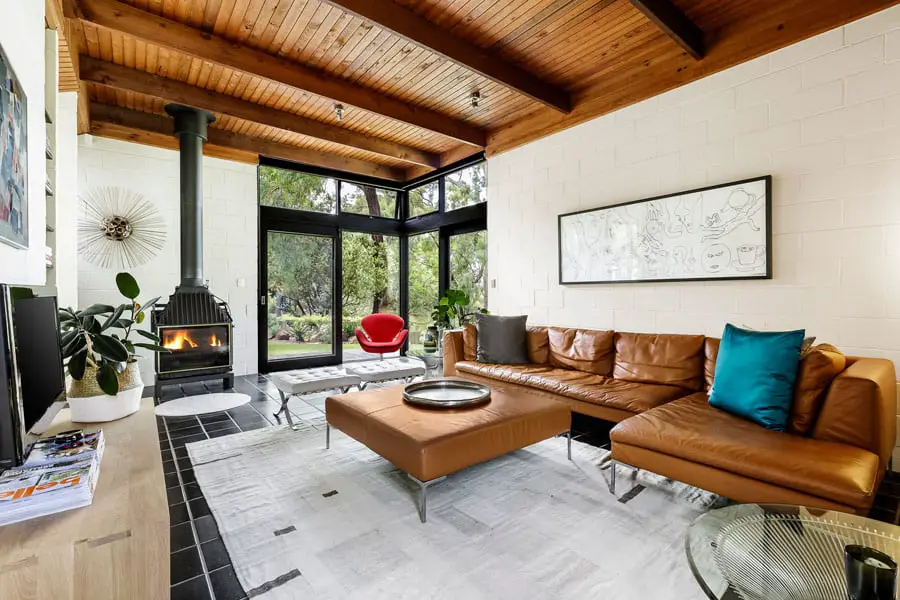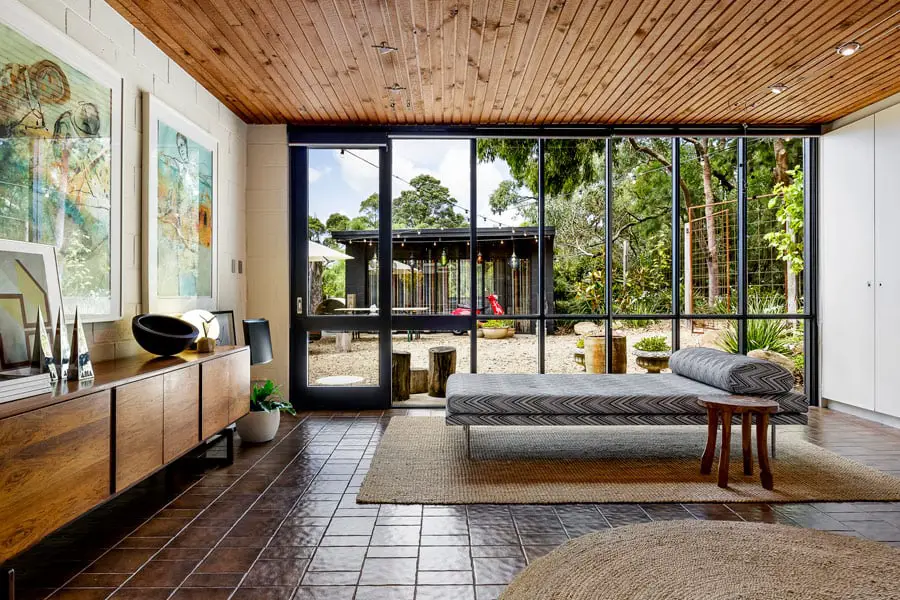 Photos via Modernist Australia