The backstory of this residence resembled a Sherlock Holmes-style mystery, as the customer uncovered this hidden mid-century gem located at the cul-de-sac's end. After conducting extensive detective work to locate the owner, they managed to persuade them to sell the property. Embracing a subtle Palm Springs ambiance, the design approach aimed to highlight the abundant natural light and breathtaking 360-degree views by centering the layout around the internal courtyard, which served as a valuable natural asset.
To enhance the flow between the public spaces, Interior designer Chelsea Hing dismantled the outdated doors and partitions that surrounded the courtyard, bidding farewell to the floral wallpaper and shag pile carpet. A substantial central fireplace now loosely separates the living and dining areas, while an oversized breakfast nook accommodates the neighborhood children in the kitchen. The bedroom wing leads to a master suite designed with a second internal garden feature.
In response to the client's strong desire to move away from a mere imitation of the mid-century style, the chosen finishes revolved around teak stained oak reminiscent of the 1960s, complemented by leathered granite, lush marble, expansive mirrors, and generous coats of alabaster white paint to maximize the light reflection. Executed with love and care over a span of four years, this is a home that we believe Slim Aarons would have loved to frequent.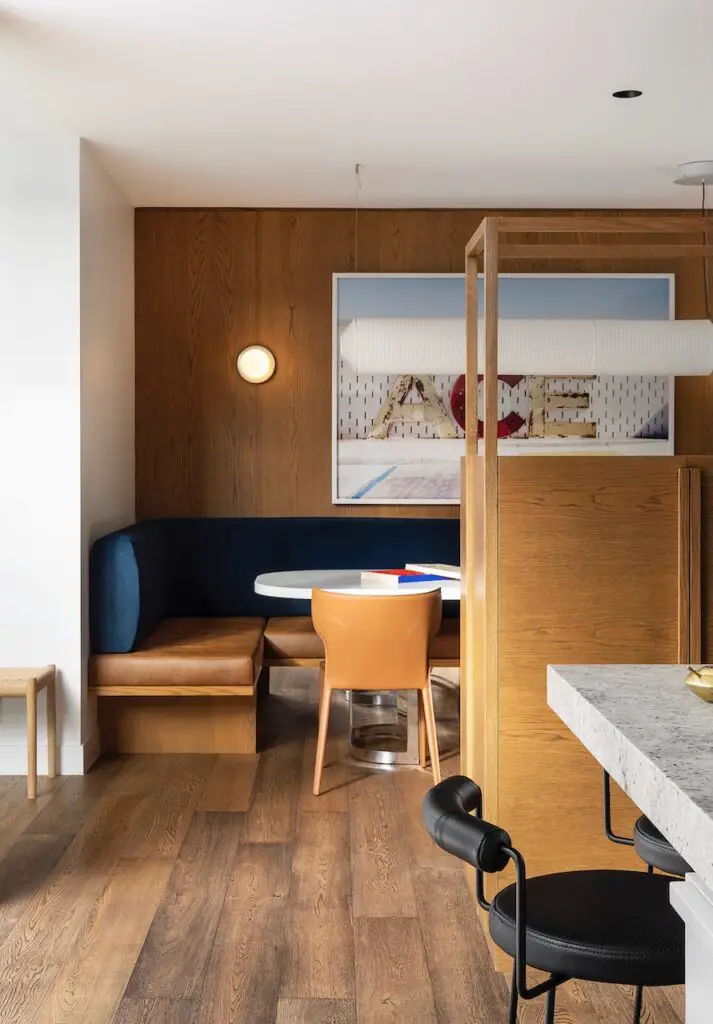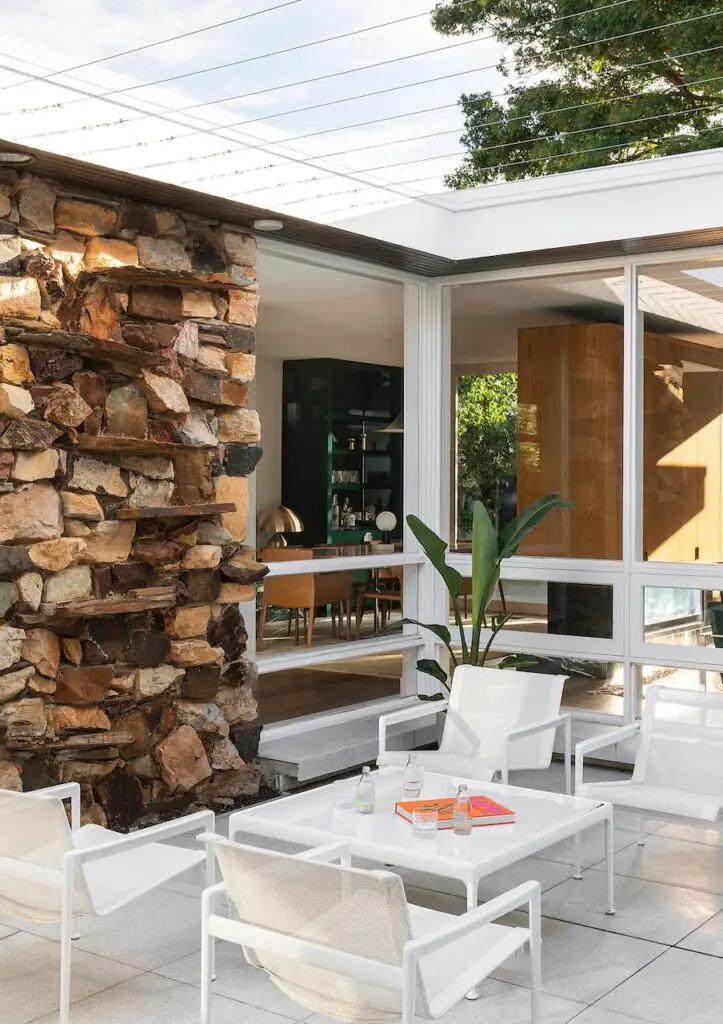 Photos by Rhiannon Taylor