The cabin way of life does not necessarily imply a wooden hut on the beach or a small house in the mountains: The City Cabin is a special treat in a densely populated neighborhood of Washington's Seattle.

Architect Jim Olson, founding partner at local architecture company Olson Kundig, designed the residence for longtime friend Melissa Haumerson. Completed in 2015, the two-bedroom urban cabin offers modern city living in a net zero building.
It was essential for both, homeowner Melissa Haumerson as well as architect Jim Olson, that the house follows green design and construction. The City Cabin serves as an example of living in a densely populated area of a major city without using any resources. In other words, the goal was to produce a net-zero energy building.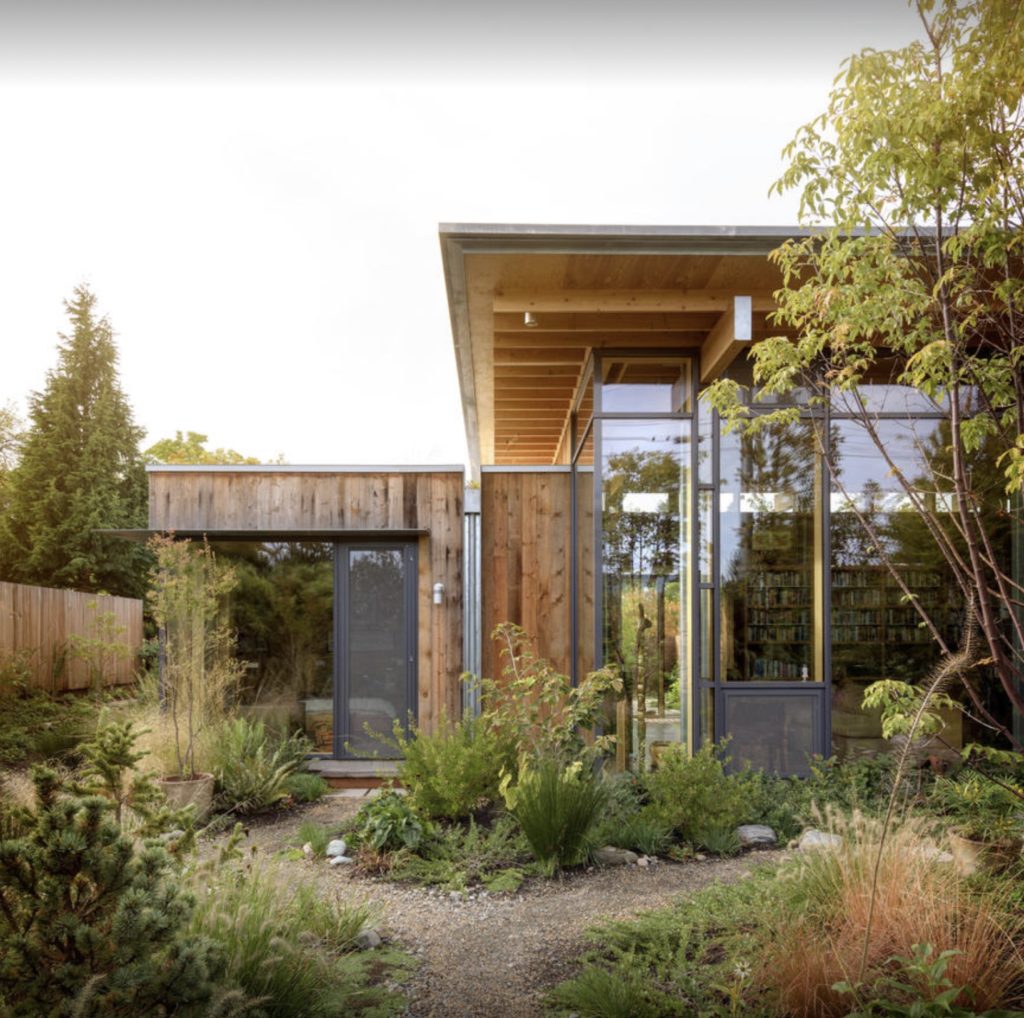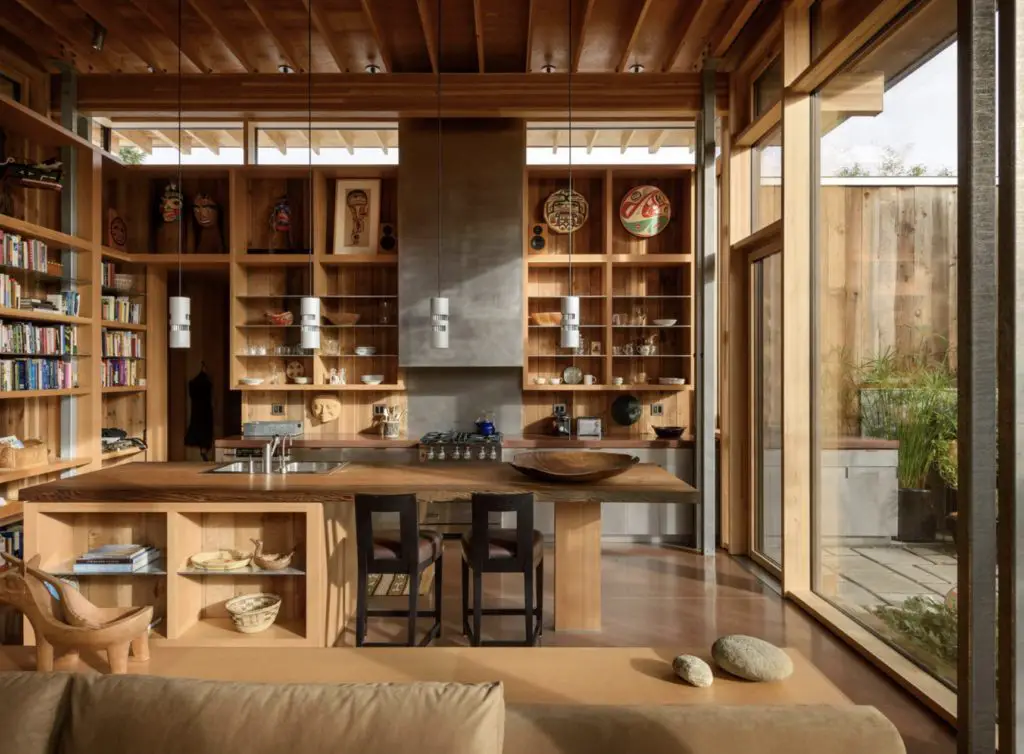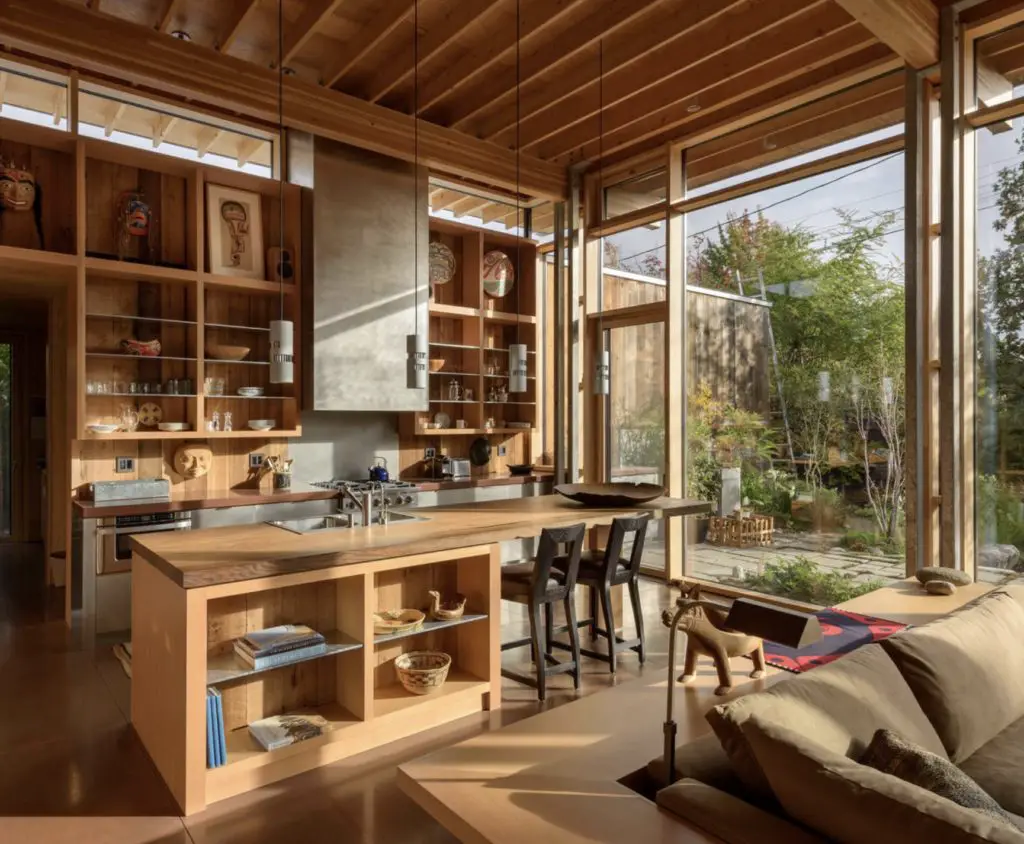 Floor to ceiling windows let natural light to flood in from various sides of the modern style home at the same time as offering views to the back garden. The additional clerestory windows ensure spaces are filled with light to maximum capacity.
Although the City Cabin is regarded as compact living, the plot spans over 2,400 square feet. In addition to the open living space including dining and kitchen areas, two bedroom and baths are situated on either side of the central living space. The house also has designated areas for pantry and laundry.
The City Cabin, although fully in an urban environment, turns the turf into a natural retreat with respect to the greater environment.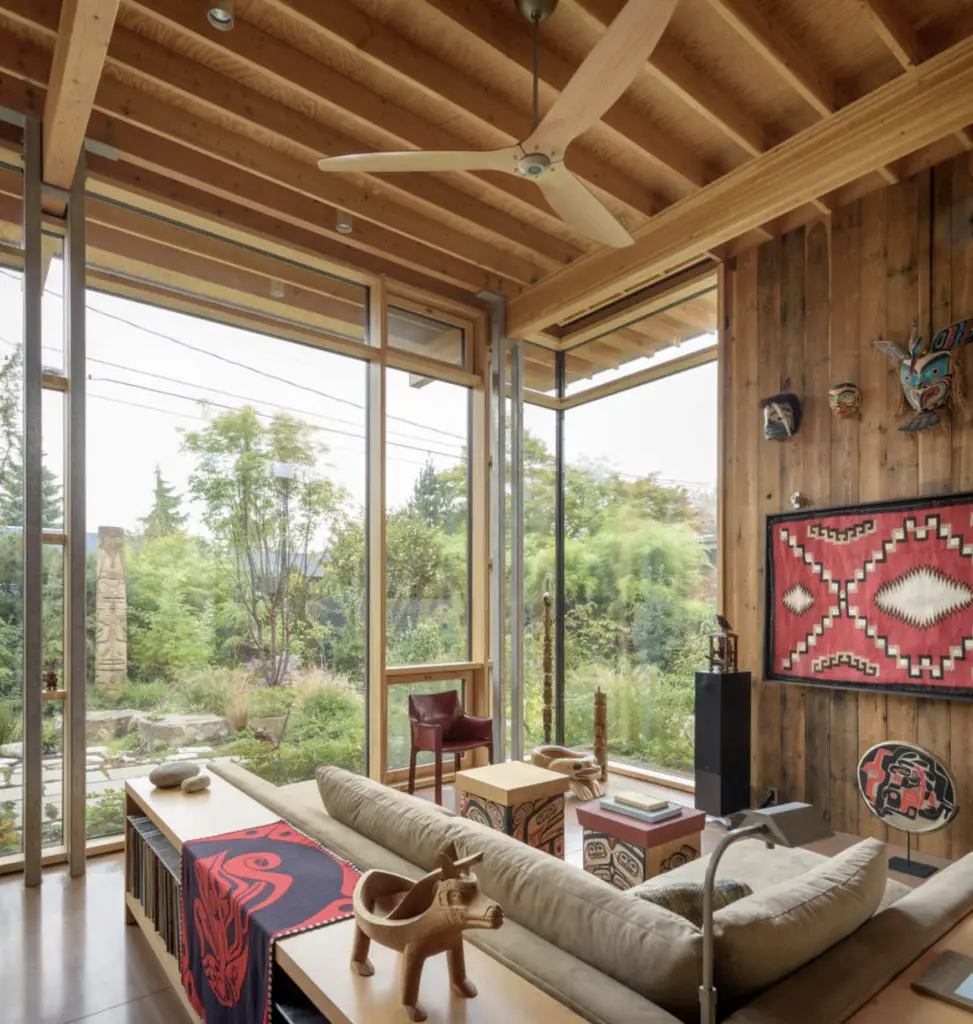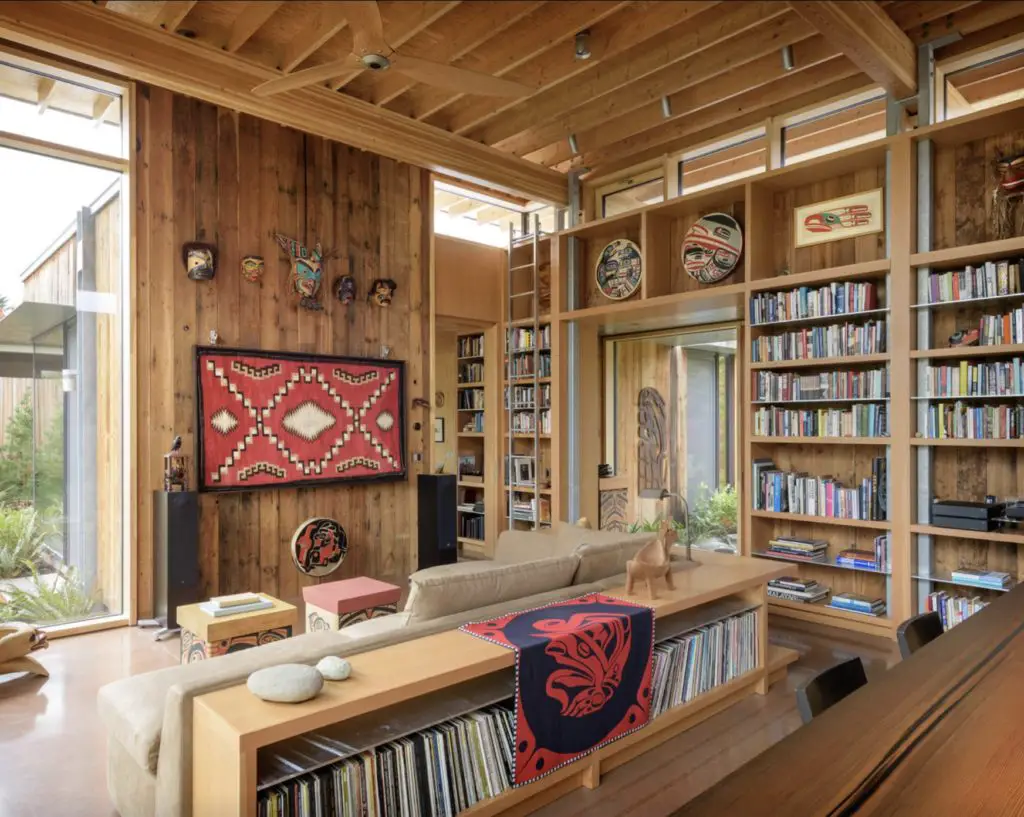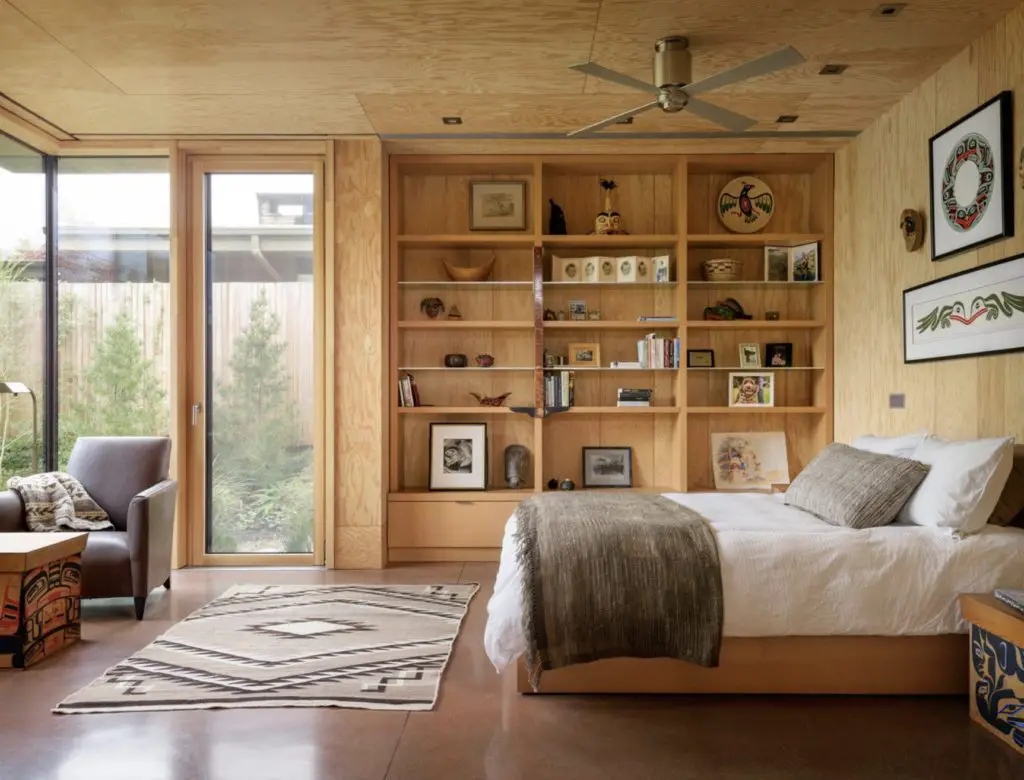 The connection doesn't stop there; it's noteworthy to mention the multiple patios and decks the house accommodates. Both upstairs and downstairs, outdoor spaces extend from the homes bedrooms, living room, and kitchen for easily accessible living and entertaining, not to mention the lush views of the surrounding greenery and further, the surrounding San Gabriel mountains.
Back inside, architectural lines in sync with the post and beam structure can be seen everywhere, from the staircase to lines framing each stair of the staircase. The predominant color palette is made up of earthy colors, mainly wooden tones, white, red brick and the olive-like green.
The interior decor is icing on top of the cake; not that there was ambiguity to begin with, built in cabinets and vintage furniture convey an authentic midcentury mood.