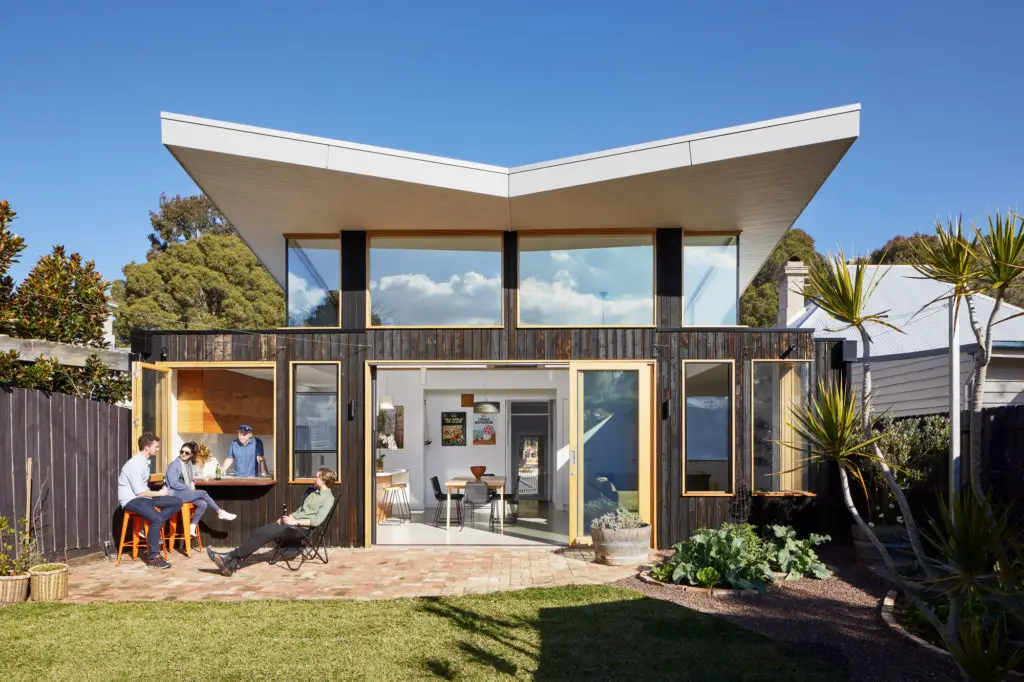 Text from Ben Callery Architects. Our clients recently returned to Melbourne from years of travelling and working overseas 'chasing the sun.'
They exuded that wonderful sense of adventure, optimism, enthusiasm and creativity experienced when travelling. We wanted the extension to their Melbourne home to embody those dynamic feelings.
Meanwhile it would respond to our client's brief for a house that uses environmentally sensitive materials and a creative form to harness the sun and be naturally comfortable and beautiful.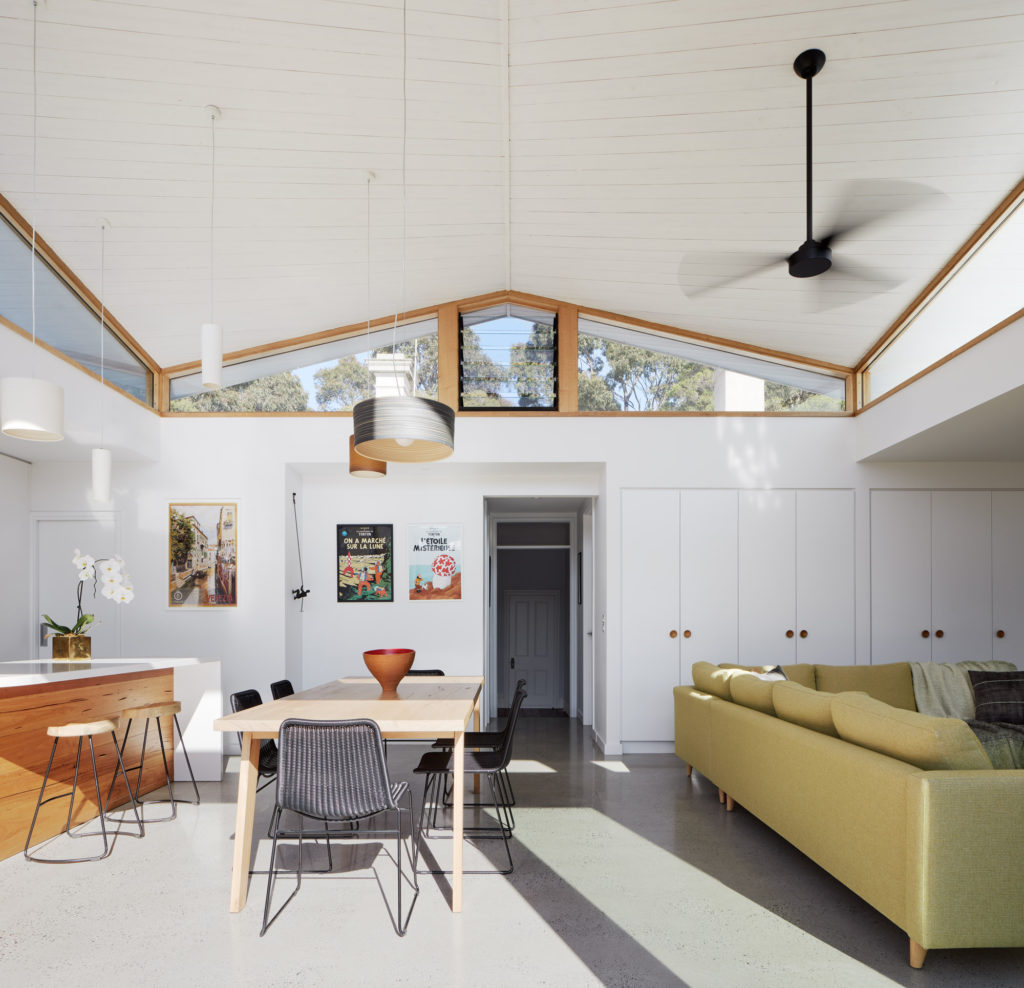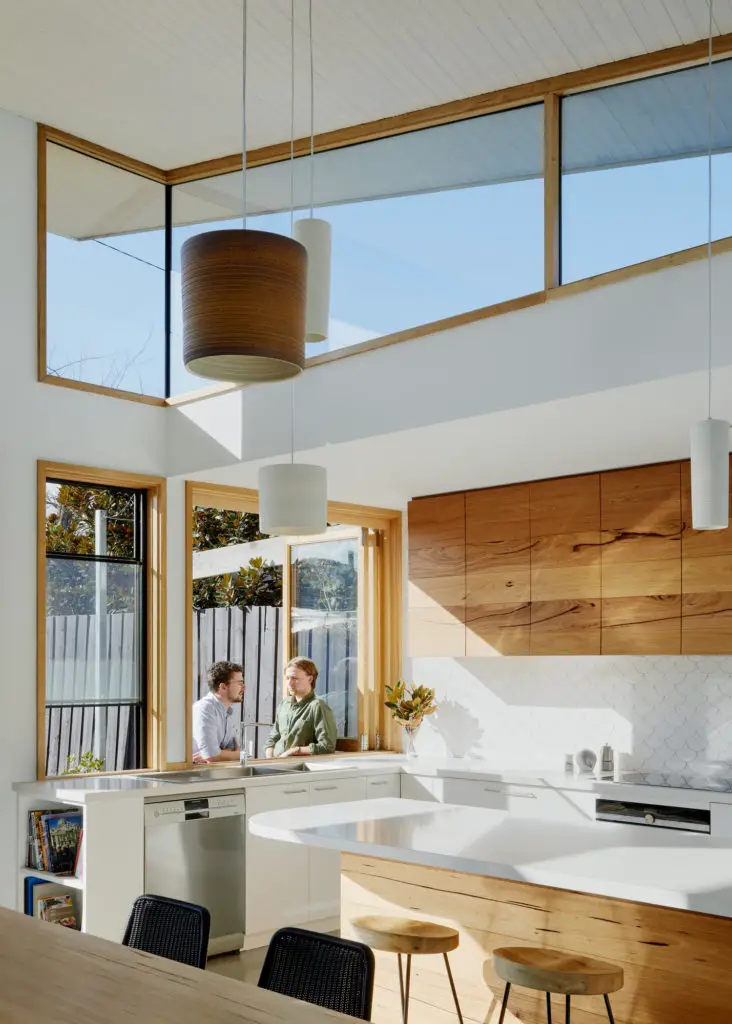 Their double fronted block in Flemington, despite its modest size, is blessed with a beautiful northerly rear aspect and views of established native trees all around.
The sculptural roof glides over the extension responding to these site opportunities while embodying their adventurous spirit.
The roof twists symmetrically around a central ridge, soaring up and out over the backyard to embrace the winter sun.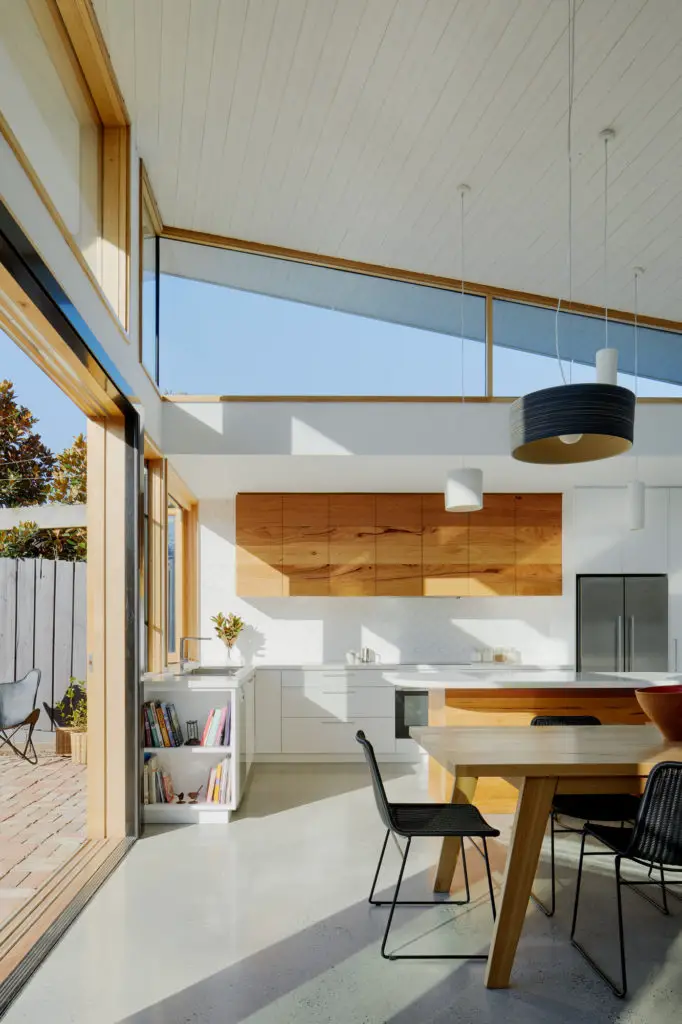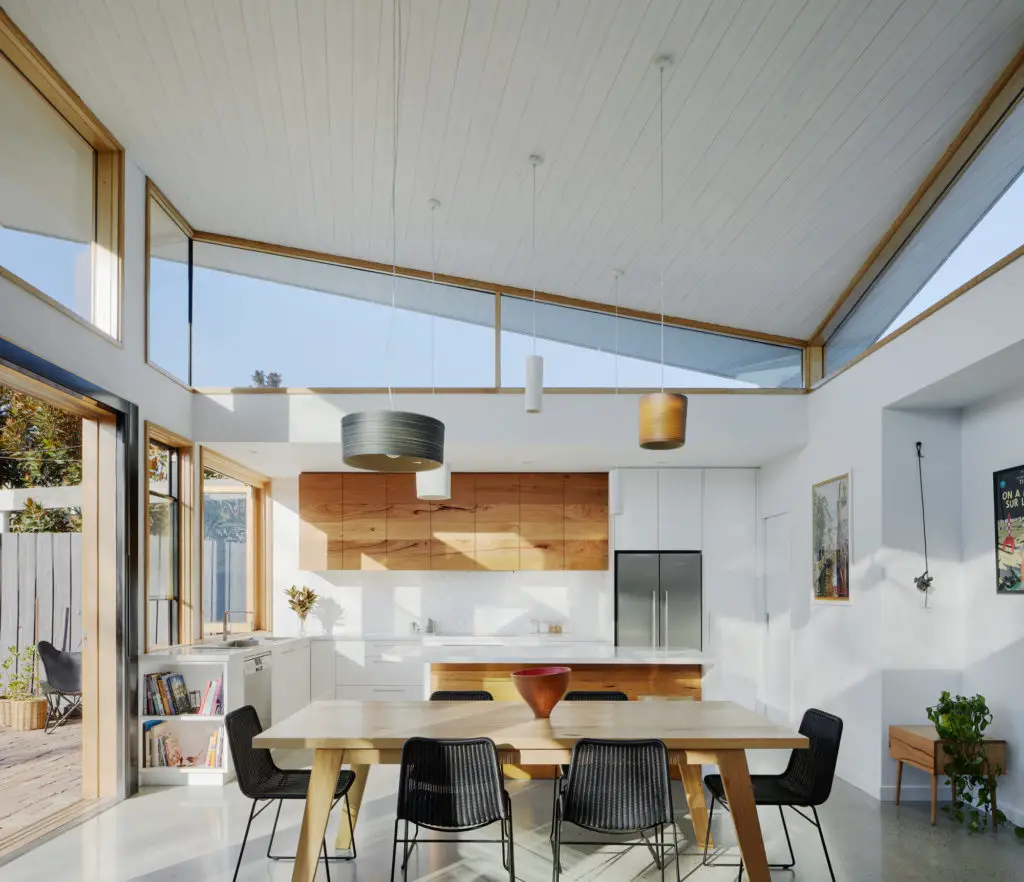 At the southern end the roof gently wraps downwards to each side with sweeping eaves that shelter the house from hot summer afternoon and morning sun. Clerestory windows allow visual connection with street trees beyond and catch high southerly breezes to create cross ventilation. 
The triangular highlight frames views of the old Edwardian pressed metal roof and chimneys. Like a traveller reflecting upon their hometown from abroad, we look back at the original part of the house, see its foibles and imperfections, and love it all the more for these eccentricities.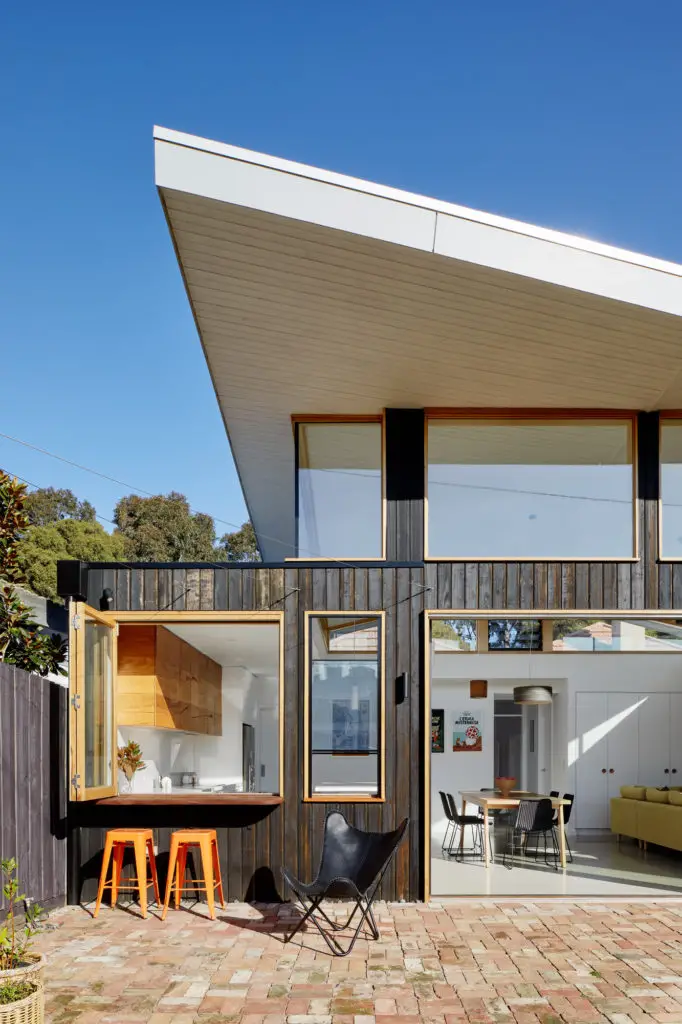 The materials are an eclectic collection (as is a traveller's way) selected to express and accentuate the form: The lines of the white timber ceiling express the shape of the hyperbolic paraboloid roof.  The raw charred black timber cladding contrasts the white ceiling to heighten the sense of lightness. 
Recycled timber cabinetry, recycled brick pavers and timber windows with locally sourced hardwoods express our clients desire to re-use where possible and to source local materials to minimise their environmental impact.
High levels of insulation, double glazing and thermal mass help maintain stable temperatures creating a naturally comfortable home that as our clients say is "hard to leave."