About The Product
Herman Miller's Nelson Thin Edge Bed is as beautiful as it was when first introduced in 1954. The slim profile, elegant detailing and expert woodcraft make the Nelson Thin Edge bed an elegant and minimalist piece of furniture for the modern bedroom also today.
About The Designer
George Nelson was among the most prominent modernist American designers of the 20th century.
While leading the Herman Miller furniture company from 1945 to 1954, Nelson also had his own design studio – George Nelson Associates – which produced very popular and appreciated modernist furniture.
About the Manufacturer
Herman Miller is one of the few brands which never stopped operating since the middle of the 20th century.

In addition to some of their most renowned midcentury classic pieces and designs for the home, today Herman Miller is a recognized innovator in contemporary interior furnishings solutions for healthcare environments, and related technologies and services.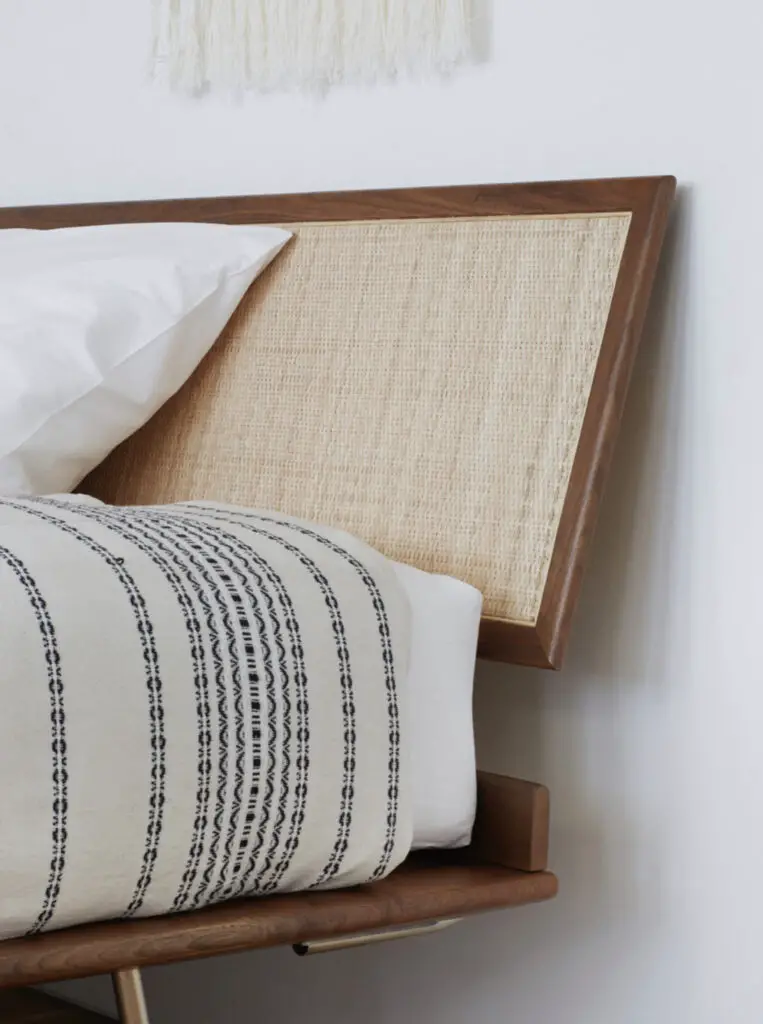 Why We Like It
There are few names in the design industry which can be related to almost every aspect of the creative process. From designing, to manufacturing and writing about interior design, George Nelson has done it all.
All the furniture designed by himself or the poll of talents at the George Nelson Associates, have become midcentury classics setting the bar for what good design meant in the 50s. Simple lines and rich yet humble details make Nelson's designs a must have.