Karen and Bob Coscarelli discovered they were modernists on their first date. Now married, they are the lucky owners of the beautiful Frost House.
The story of how they ended up in such a coveted house has a fair few twists.

After they got married, they purchased their first home together, a Case Study-inspired single family home designed by noted Chicago architects Studio Dwell & Ranquist Development.
But after ten years in the place they decided to build their "dream home" from scratch, purchasing 10 acres in Michigan's Harbor County. Alas the cost of the project proved prohibitively expensive, following 18 months of land-prep and planning with two architects.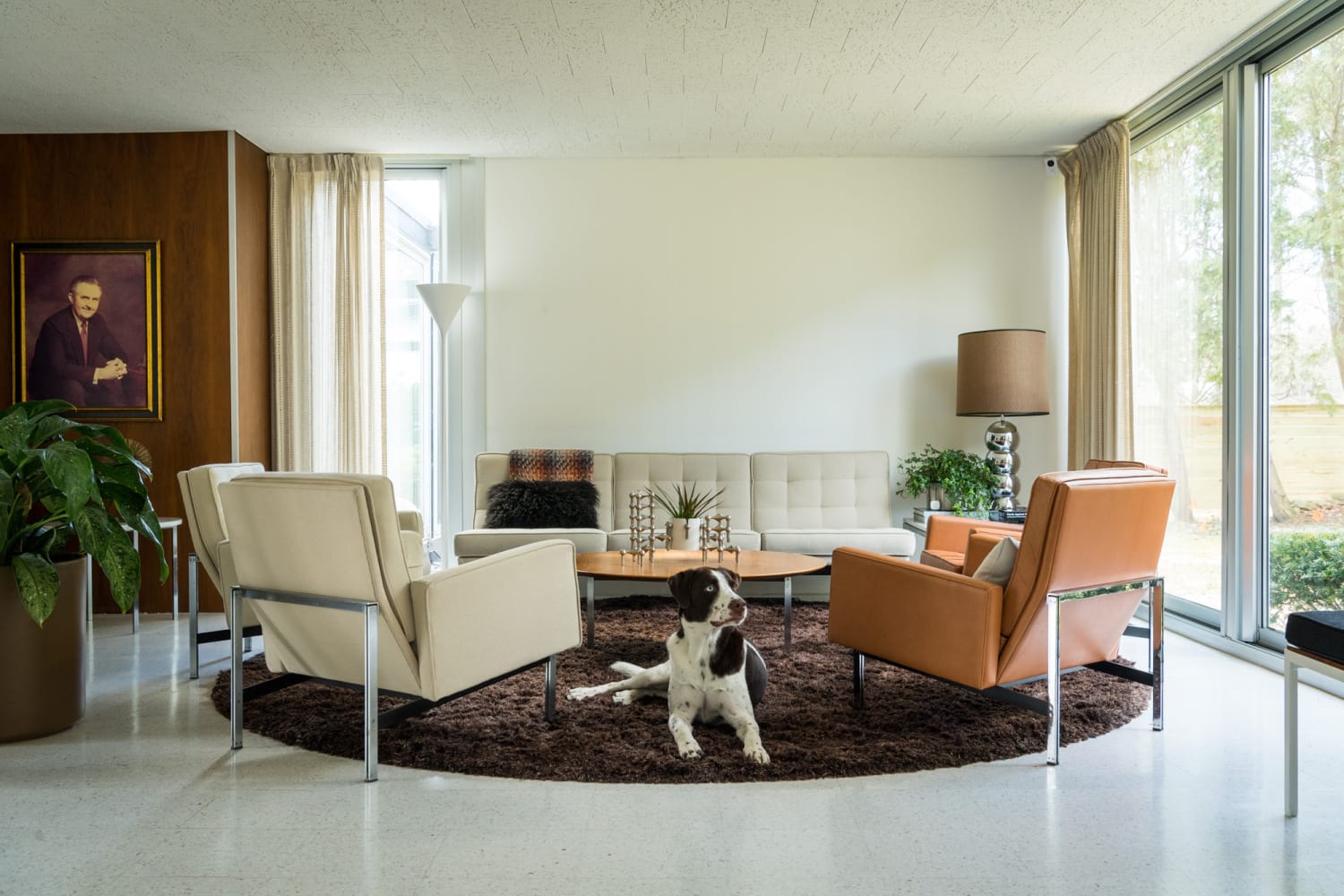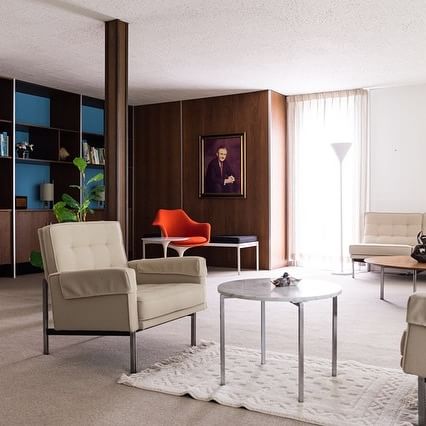 Undeterred, Karen began looking at existing properties. In less than a month, their agent sent them the Frost House listing, on the very day it hit the market. Before even viewing it, they snapped it up. It proved a wise decision, since their purchase was shortly followed by a feature of the house on Curbed which went viral and led to new offers coming in from around the world.
ALSO READ: A Recent Update Makes this Eichler House Even Better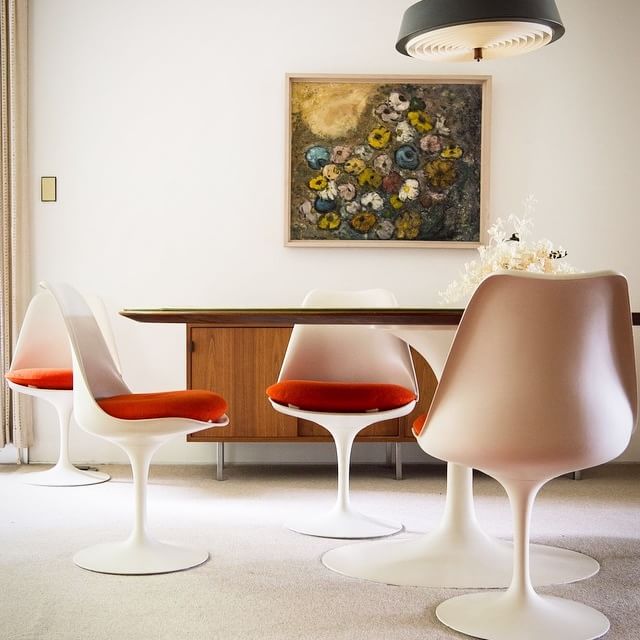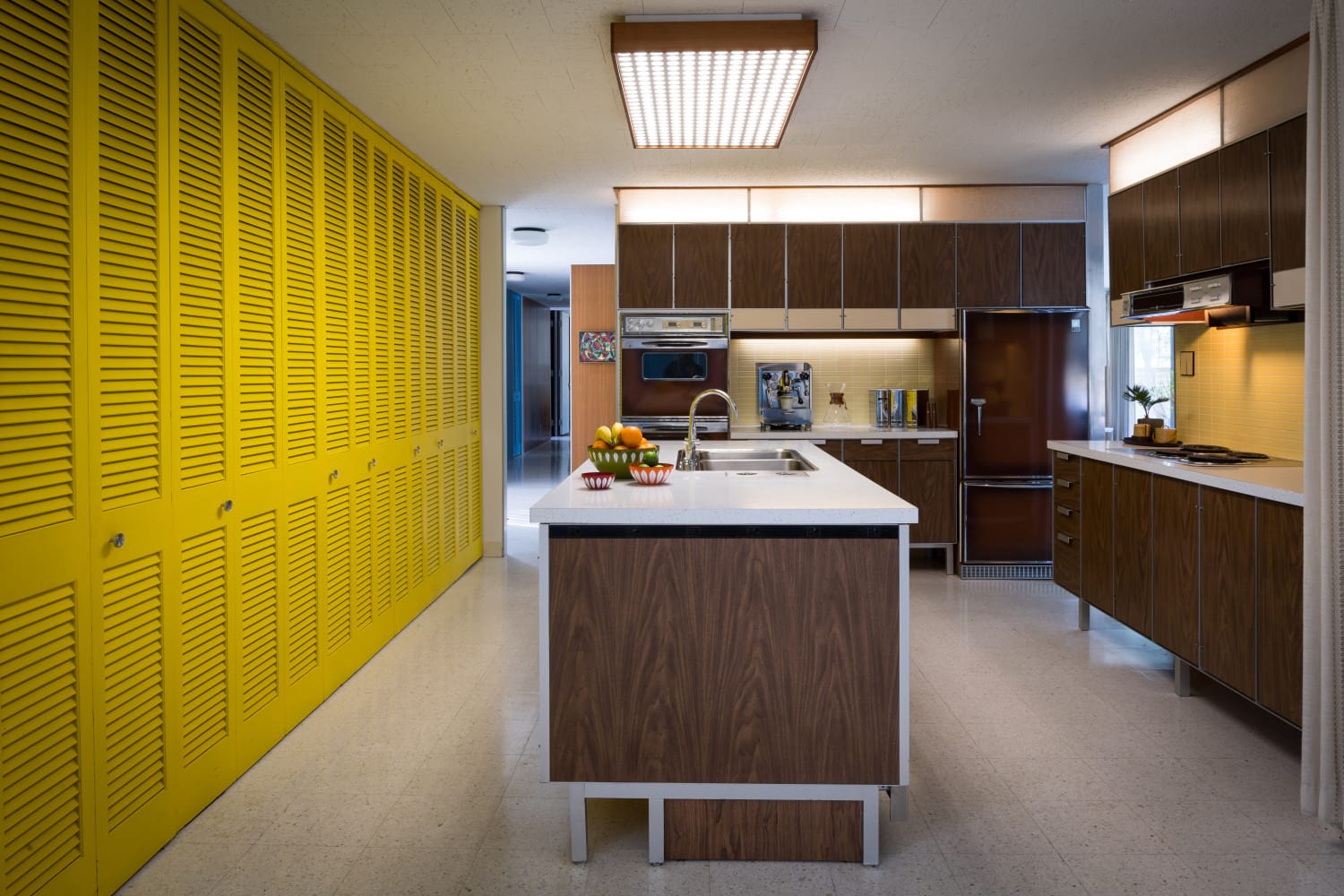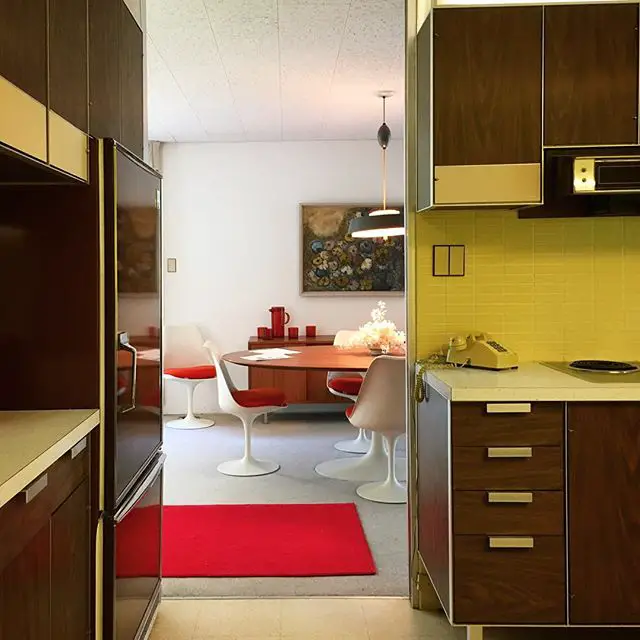 Looking at the house, perhaps its most striking feature is the panels of primary colours on the exterior, yellow and blue, complimented by a door in bright green, a rather contemporary-seeming flourish which does nothing to detract from this period house.
According to Karen and Bob, this is particularly pleasant from the autumn to the winter, with the "explosion of colours followed by snowy white winter scenes…equally intoxicating".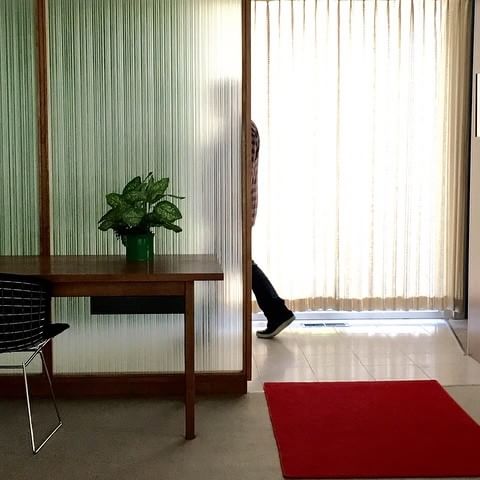 The Frost House has been named by Karen and Bob after the original owners Dr. Robert and Amelia Frost. Originally a sales model for Alside Homes, the Frosts immediately fell in love with the interiors and furnishings provided by Knoll, asking to purchase the home with all the furniture inside. These pieces still sit in the same place. Another sign that the Coscarellis made an excellent snap decision.
ALSO READ: This Charles E King's Mid-Century House is a Declaration of Love
Do you live in a mid-century or modernist-inspired contemporary house and want to be featured on MidCenturyHome? Contact us with some photos and a short description of your house at: info@midcenturyhome.com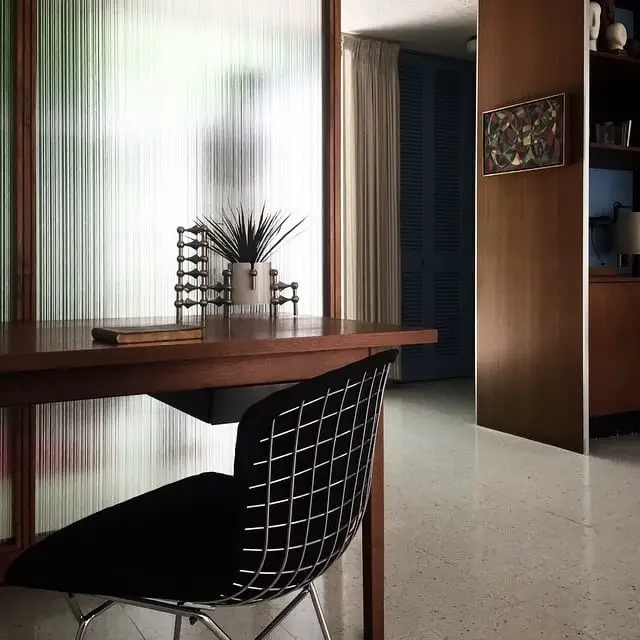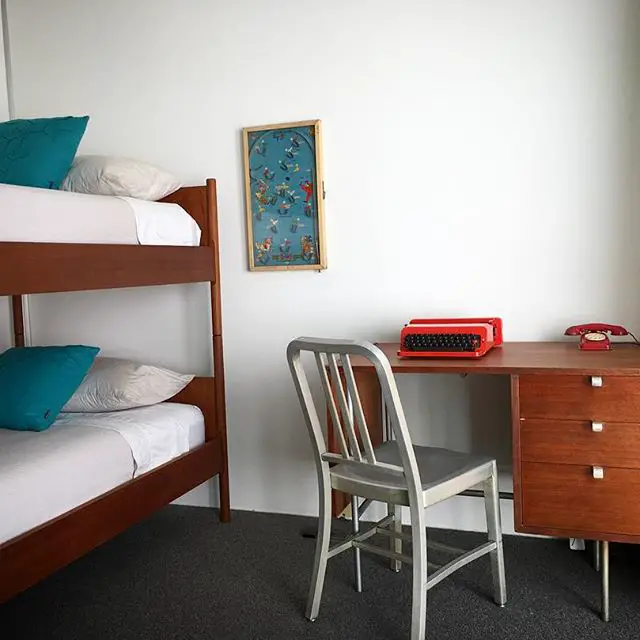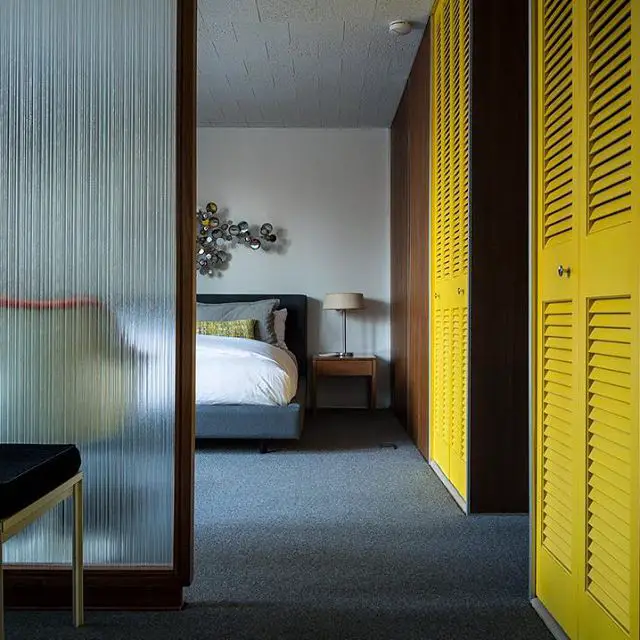 Photos by Bob Coscarelli