Architects designing modern homes are usually forced to optimize space and to use the most of every available square meter. The V4 Home, however, goes in the opposite direction.
The architects, Studio mk27 – Marcio Kogan + Renata Furlanetto, could build a much larger house but they preferred, instead, to maintain the scale between construction and site.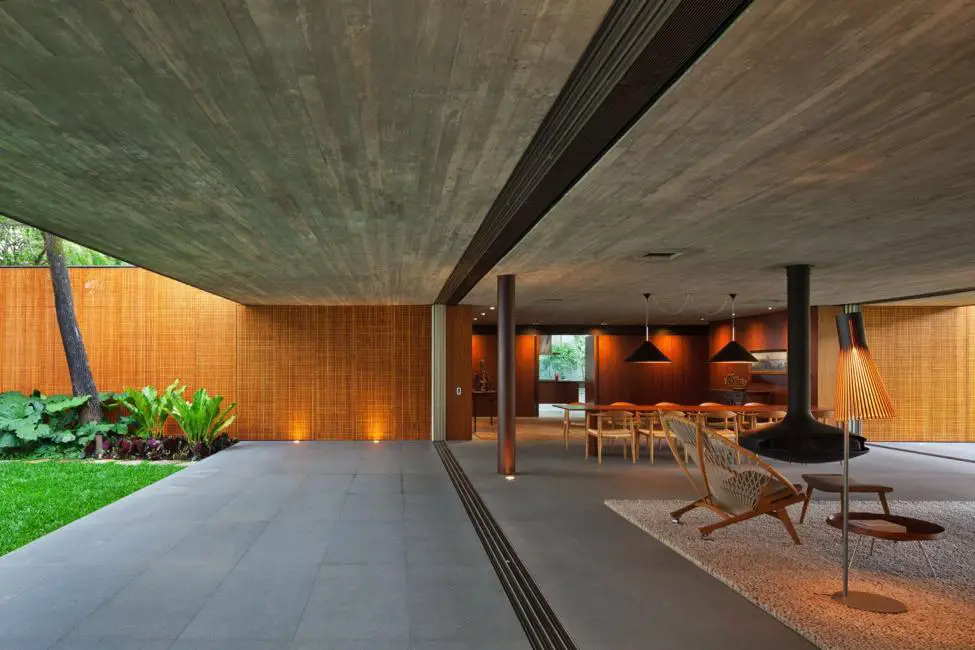 Unlike the surrounding houses, a  suburb of São Paulo, the V4 Home it extends on a ground floor and almost disappears when viewed from the street. The living room, positioned in front of the house, is covered by an exposed concrete beam. Two rows of sliding glass walls, on both sides of the living room, contribute to the total integration between the outside and inside space of the house.
Opening the sliding doors, the modern living room becomes a large terrace where, at one of the two ends, is the open kitchen. The Modernist-inspired flat roof functions as a solarium.
Also, the shaded wooded area allows internal temperature control while providing privacy from the outside. The bathroom of the master bathroom faces a small garden, separated from the rest of the house.
This project can be considered as a modern urban bungalow that perfectly integrates with the surrounding environment.