Text by Preston Lane
This is a sensitive midcentury renovation to an original Merchants Builders house in Eltham, Victoria by Preston Lane Architects.
Who are the clients and what's interesting about them?
Our client fell in love with this house and actually purchased it while we were designing them a new house just a few km away! The client is super passionate about mid century houses and the project was a labour of love which they renovated themselves with the assistance from a builder.
What was the brief?
The brief for this project was to sensitively renovate the existing house, respecting and referencing the original mid century style. The client undertook the building work themselves on a very tight budget.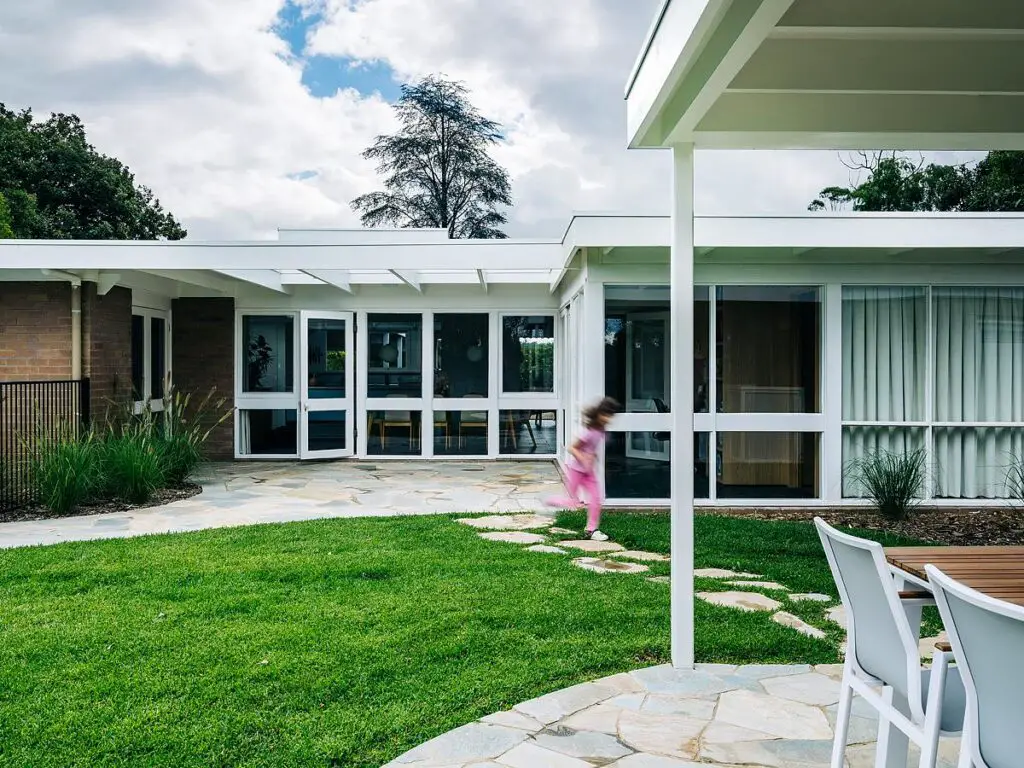 What were the key challenges?
The biggest challenge of this project was trying to renovate a house that had been previously added to in an ad hoc manner over many years. Some areas were still original but a lot of the house had been modified and extended. Our client wanted the interiors to be sensitive to the original style of the house so this guided the new kitchen design, slate flooring choices and crazy paving.
The original kitchen was quite dark due to a dining room extension that had been added previously so we introduced a high level clerestory window to allow light and importantly sun into this space. A new internal planter joinery element was introduced to help try and divide the dining and living room and the roof above was glazed to allow light to pour in above the plants.
Our client is a mad cook so a new external cooking and dining pavilion was proposed adjacent the new swimming pool creating a north facing outdoor area. The pool and landscaping was designed to create a level outdoor space on a block that was originally a lot steeper.
Photos by Adam Gibson