This collection of buildings in Mission Valley, San Diego are quite a hidden delight. Built between 1970 and 1974 they were named after the company they were intended for, Industrial Indemnity. This rather technical name belies a discrete beauty.
In various ways, this complex of structures calls to mind similar modernist public buildings covered by this website earlier this year, such as João Batista Vilanova Artigas and Carlos Cascaldi's FAU-USP building in São Paulo, Brazil, built a decade before in 1961.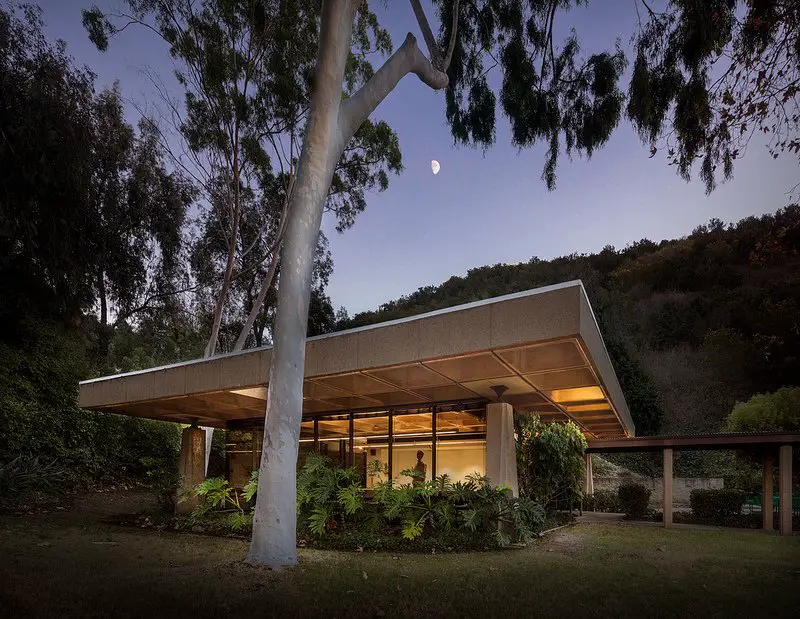 The potential influence can clearly be found in the abundance of raw materials. As with the FAU-USP building, the exterior of the Industrial Indemnity building is dominated by slabs of concrete.
Likewise, in both buildings the rooms are much more spacious than is strictly necessary, with remarkably high ceilings and lots of windows to add an extra element of openness.
ALSO READ: Frank Lloyd Wright Homes: The Charles Ennis House
But the similarity is perhaps most apparent in the roofs of the two buildings. As with the FAU-USP building, there is a marked monumentality on show in the San Diego Building's roof. Moreover, in both instances, a quite striking grid of concrete squares allows light to pour in from different angles throughout the day, creating an ever-changing geometric texture that invariably invites the user's gaze upward to the higher floors.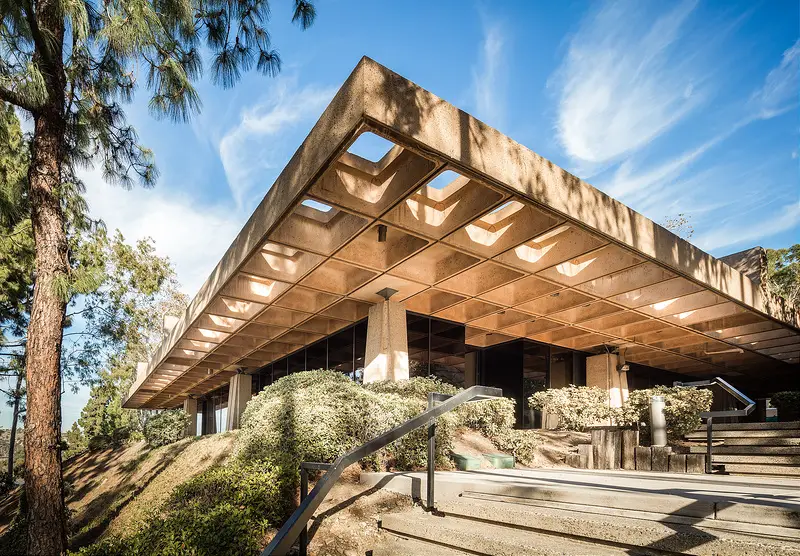 Both roofs are also notable for how much it overhangs, this could seem quite imposing but the square pattern and holes in the roof lighten the load considerably.
ALSO READ: Frank Lloyd Wright in Arizona: the Norman Lykes House
Situated on a slope close to Interstate 8, and overlooking the city's Qualcomm Stadium (former home of the Chargers and the Padres) the building projects an air of serenity in spite of the busy goings-on nearby, with lush greenery all around and a sense that the man made elements are subordinate to the surrounding nature.
In sum, it's a quite excellent example of modernism's often understated brilliance. Do you live in a mid-century house and want to be featured on Mid-Century Home? Contact us with some photos and a short description of your house at: info@midcenturyhome.com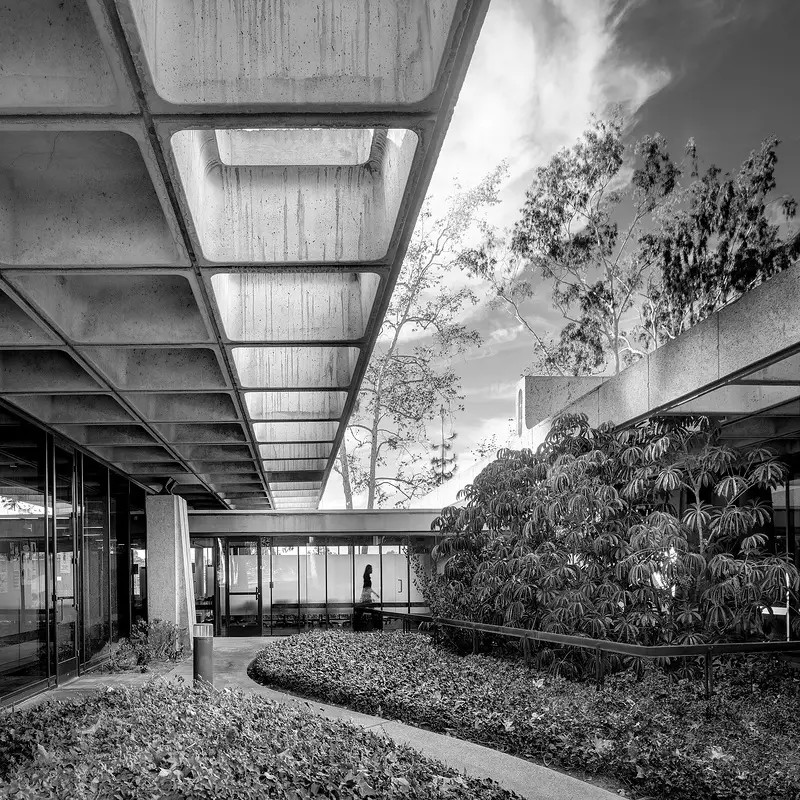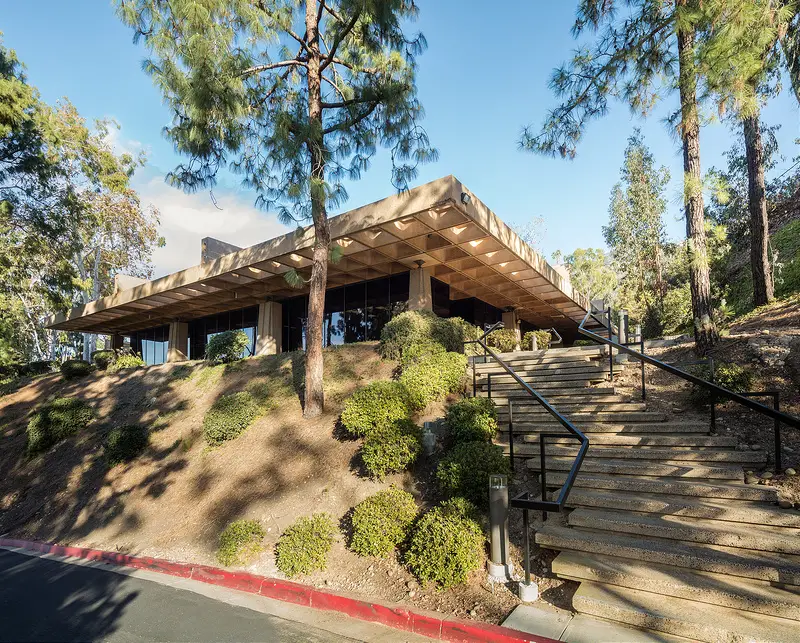 Photos by Darren Bradley